Show User Social Media
Hide User Social Media
Joined

Sep 8, 2006
Messages

13,184
It's time for a third batch of DigiFes products!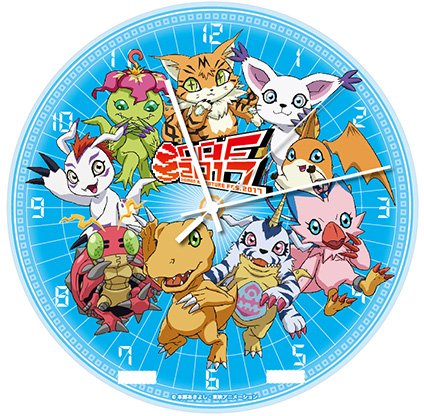 This is the third batch of DigiFes 2017 products they've announced, and there are a few extra fun things this time.
We'll do the stuff listed as exclusive to DigiFes first this time.
First up, just above, is an acrylic clock featuring the DigiFes 2017 key art. It costs 3,700 yen.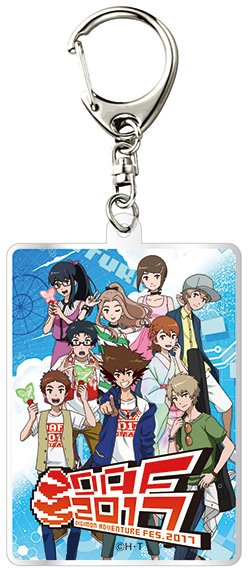 This acrylic keychain features artwork of the kids decked out in DigiFes gear! It costs 600 yen.
A set of rectangular can badges. Each can badge features the DigiFes artwork of the Digimon and the kids. You get both in a set for 800 yen.
Now, the next item may be a mistake...
We just found out the 20th Anniversary GEM set of Koromon and Tokomon would show up at DigiFes, with a base that features Kenji Watanabe art... but DigiFes lists it as an exclusive. Other stores have been taking orders for months, so it's possible the base is exclusive, the paint scheme will be slightly different than the general release version, or they may have it listed this way by mistake... It'll be 1,000 yen.
On to items that will be at DigiFes early, but will be sold elsewhere later...
And... this feels like another mistake. It's listed as early at DigiFes... but it features the DigiFes key art... I'm leaning to them having swapped the 'group' listing for this and the GEM set. These 8 really nice looking keychains aren't acrylic or rubber, as these tend to be, but are actually made out of wood. Each is 800 yen.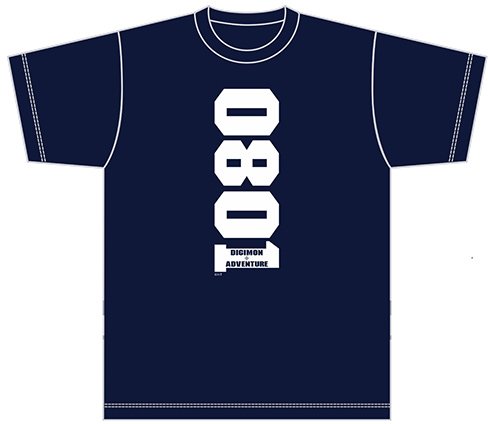 This XXL shirt features the date August 1st on it, along with text saying Digimon Adventure (it may say tri. there very tiny, but not sure.) It's 2,500 yen.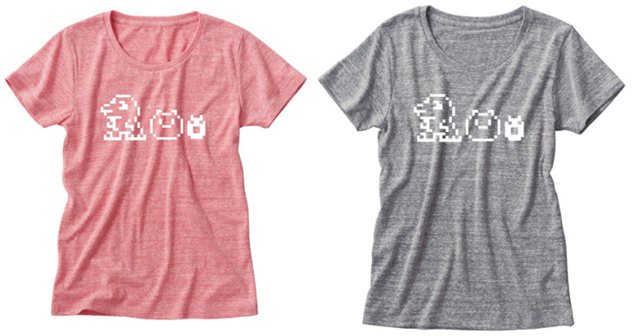 This 20th anniversary shirt features V-Pet sprites of different evolution levels. It comes in both red and gray in medium and large sizes. It costs 3,000 yen.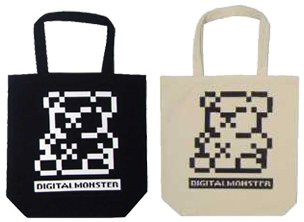 Next up is a 20th Anniversary tote bag featuring a V-Pet sprite of Monzaemon. It comes in both beige and black and costs 2,000 yen each.
Update- A small music related update. Various prior released Digimon CDs are confirmed to be at DigiFes, along with some bonus items!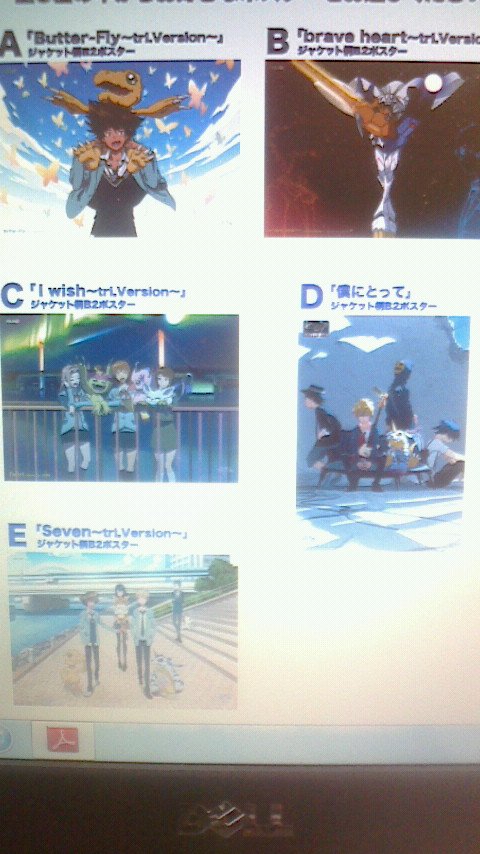 Everyone's friend, the
Digimon Music Producer
, has shown off these 5 bonus posters for DigiFes.
Each is 20 x 29 inches and you can choose one for each 1,500 yen of Digimon CDs you buy at DigiFes (while stock lasts of course.) One single exception: Butter-Fly Music Library is excluded.
Previous DigiFes 2017 product listings:
DigiFes Products
DigiFes CD and More Products
You'll want to contact an intermediary to get these items sent to you. WtW is not affiliated with any, but here are a selection of intermediaries that have worked well for various WtWers and their friends in the past:
From Japan
Rider Proxy
Nippon-Yasan
Japan Hero
You'll want to provide your chosen intermediary with the link to the item. Just copy paste the link to the product pages for what you want and send them a message about it and they'll take care of it after they discuss pricing and their policies with you. The links embedded in the news article for the products are exactly what you'll need to send them. Be aware that many (most in fact) intermediaries do not deal with live event products, so you may have to look elsewhere.
Some of the intermediaries have a full storefront and may have the item listed, so you may want to check that first.