Show User Social Media
Hide User Social Media
Joined

Sep 8, 2006
Messages

17,404
So this is a weird return.
Back when Toei first began to start shopping around Digimon Xros Wars for a US distributor to license it, they had gotten William Winckler Productions (WWP) to produce various dub pilots for it (alongside other Toei pilots, and a large series of compilation films of non-Digimon content at roughly the same time.)
A selection of clips of various WWP productions was added to archive.org
roughly a month ago, from an account that appears to be William Winckler himself (or someone uploading on his behalf perhaps.)
Included in all of these is an intro for the pilot dub (clipped out and embedded above.)
Unfortunately the intro isn't super interesting to us overall for a few key reasons:
The intro, likely meant as a temporary stand-in, is just a clean version of Xros Wars OP1, with the Fusion Battles logo used in other countries quickly thrown over the Xros Wars logo (the dub was realistically meant to help sell the show, so would have been produced cheaply with various stand-in elements.)
The only real change to the intro other than that is using an instrumental version of Never Give Up!, the first intro theme to Xros Wars.
Despite comments from William Winckler that the intention was that they would have continued the pilot dub and do the entire series had Saban not licensed it and done it themselves, it seems unlikely just due to the way these things tend to work.
And a bit of an interview with William Winckler where he talks about the dub.
The cast listed on IMDB
still appears to be accurate to a cast list we had years ago.
His comments about G. Larry Butler being quite good as MadLeomon has been among the most consistent info about the dub as I recall.
We wrote about the pilot dubs for Xros Wars
back in 2011.
Thanks to
moonmistblue
(
2
) &
CureKaoru
, who came across much of this trying to find info on the Pretty Cure dub content WWP did at the same time.
None of the audio from either pilot dub have popped up in any real way after 10+ years (that I'm aware of.)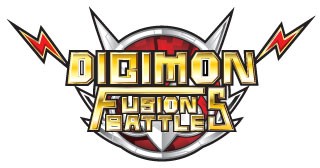 The Fusion Battles title was used in a few regions, most notably attached to the English dub done in Asia, and is still generally the title/logo Toei uses in their catalogs as the English 'translated title' for Xros Wars.
William Winckler Productions first dubbed anime in the 1980s, dubbing Tekkaman: The Space Knight (passing around funny English clips of the show used to be reasonably popular online among anime fans.)
A bit before the Xros Wars pilot dub they produced dozens of compilation films of classic Toei anime, with new dubs. A handful were released in the west, while others came out in Japan as 'help to learn English' type material.
A few years ago they produced English content for the original Japanese version of the anime Free, English dubbed compilation films of Minky Momo which were released on Amazon, & dubbed a number of Ultraman films that got limited theatrical releases in the US & are now on Blu-ray.
Last edited: