Show User Social Media
Hide User Social Media
Joined

Sep 8, 2006
Messages

17,360
A stack of card previews!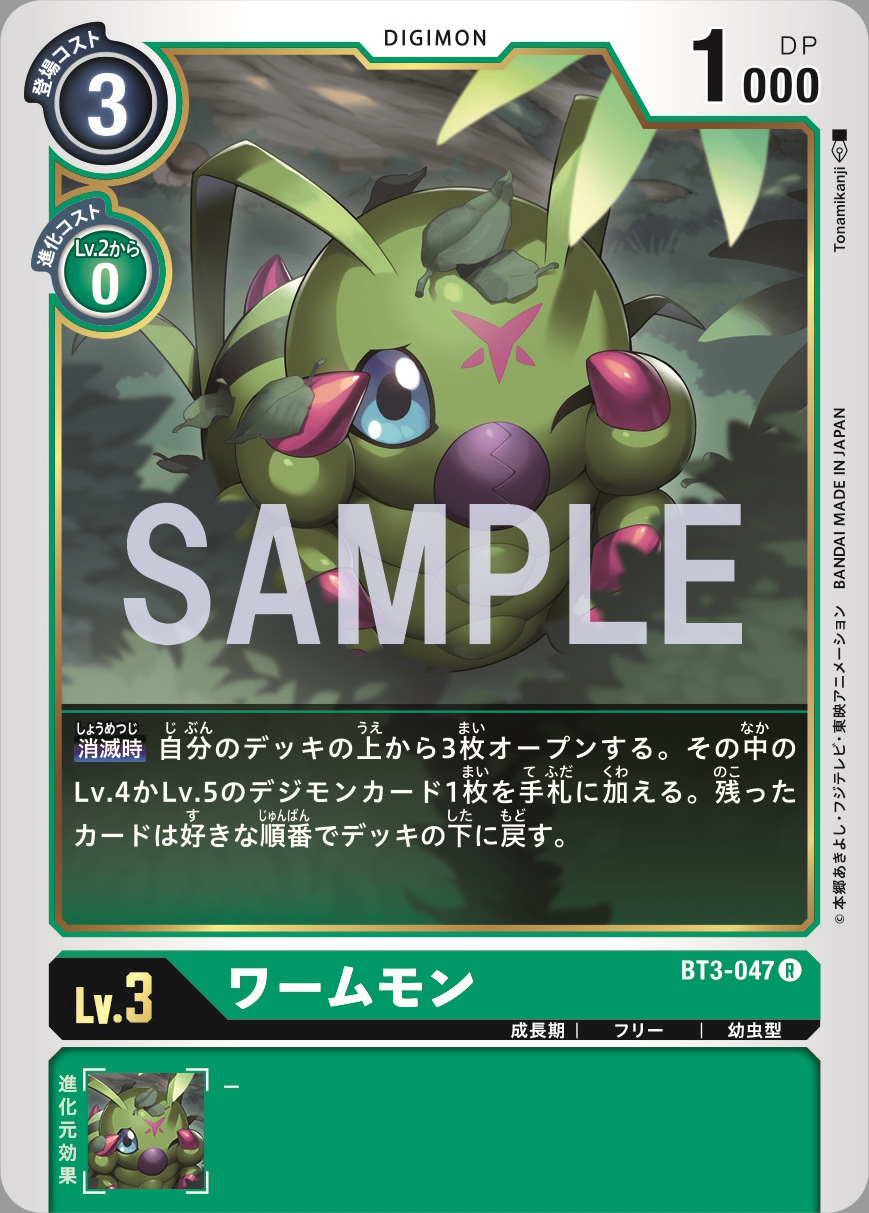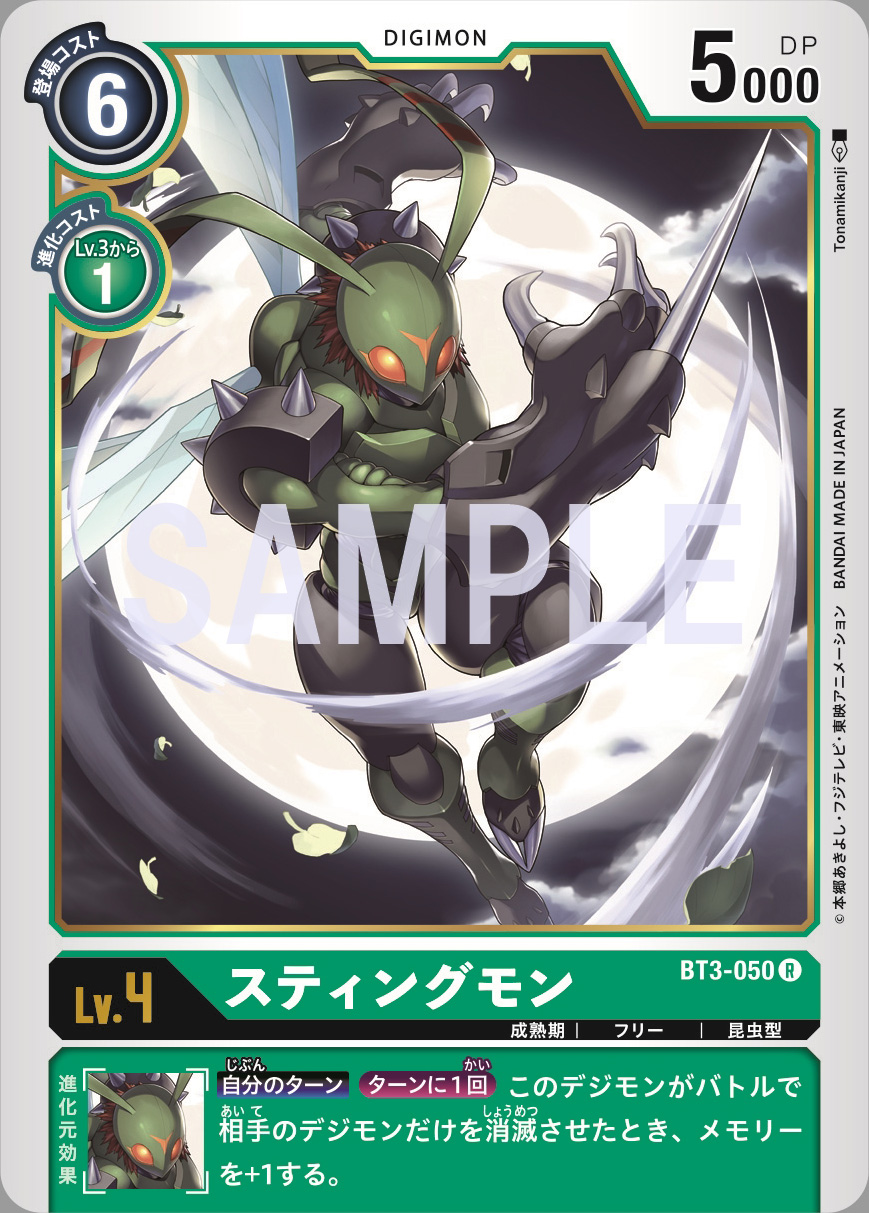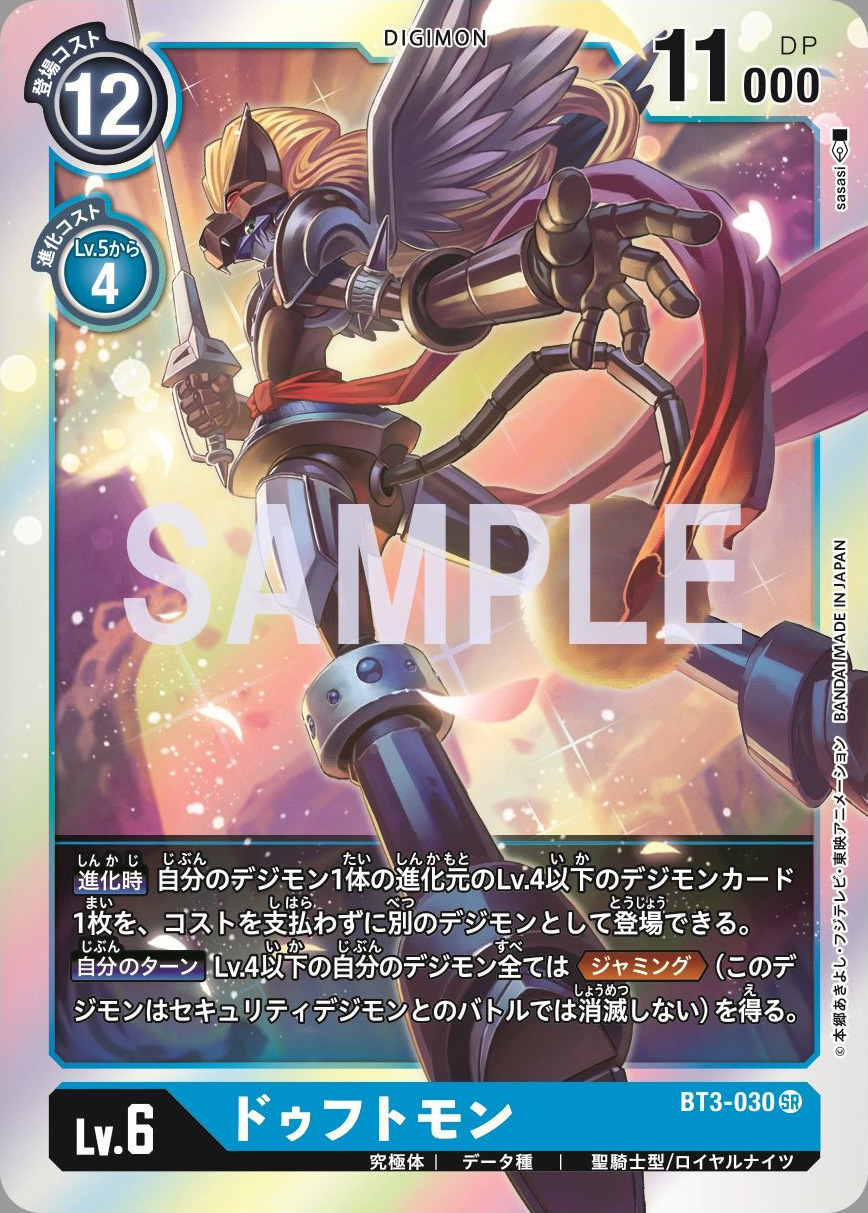 New card previe from the Digimon Card Game
The Digimon Card Game Twitter updated (
yesterday
, while I was gone, and
tonight
) with card previews from Booster Set 3 Union Impact. This time it's Wormmon, Stingmon, and Duftmon.
Wormmon is a cute little image of him being shy (while trying to hide I believe?) Stingmon is a much more battle ready image with him doing his special move Spiking Finish with what appears to be a nice big full moon behind him. And Duftmon is a great shot of him from low and behind, giving a great dynamic look combined with the background.
And that isn't it for card previews...
We also get a nice stack of previews from Fun Digica!
Episode 46 of Fun Digica went up a bit ago.
The new episode of Fun Digica has Cody and Hideyoshi introduce 9 cards from Booster Set 3 Union Impact!
Let's look at the cards! A few of these we've seen previews of in some fashion or another, but getting a good look at them, and the full card, is always nice. Especially with a nice sized batch of the!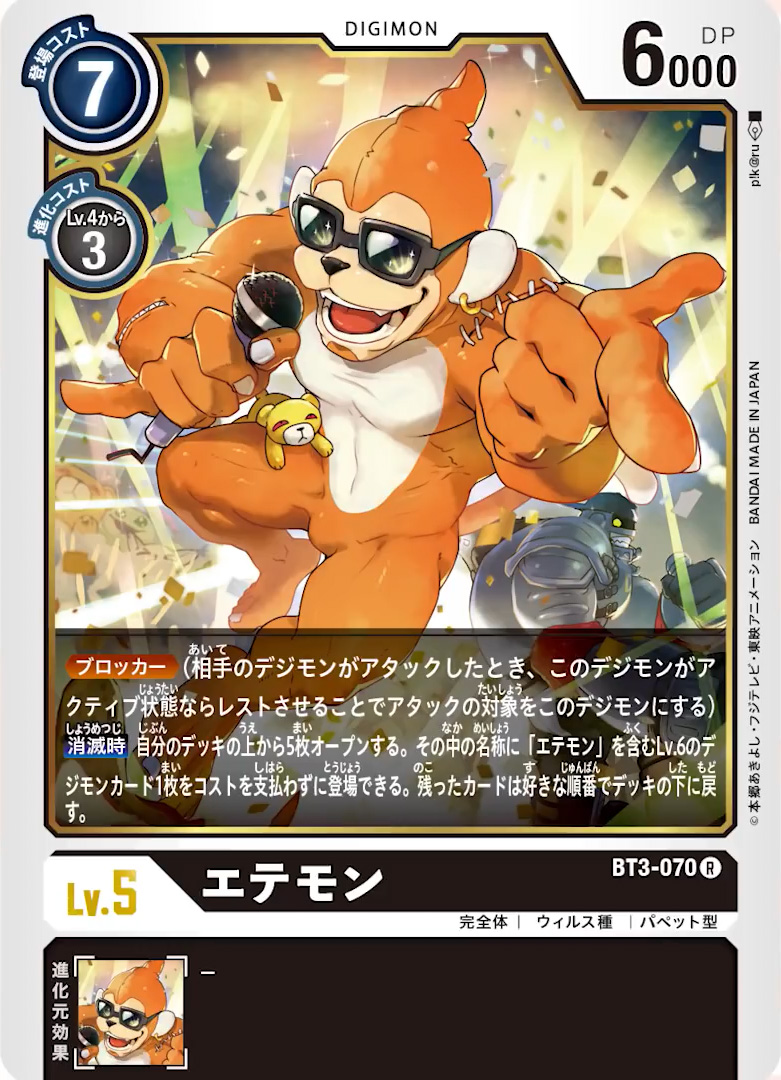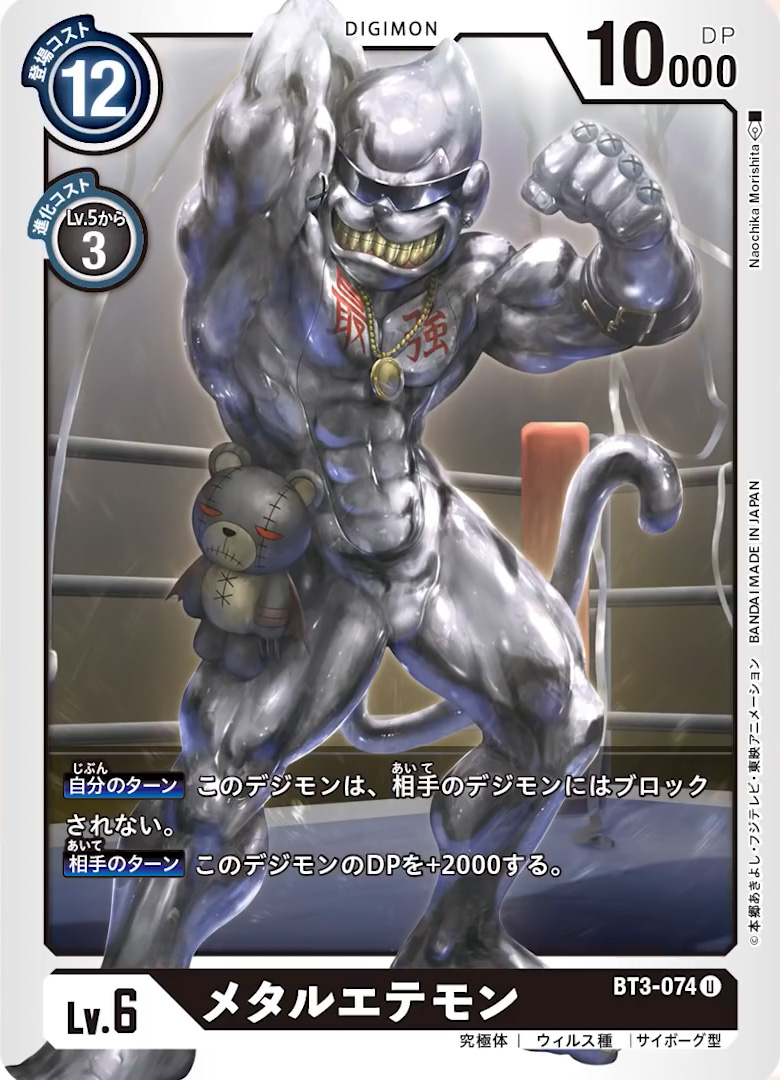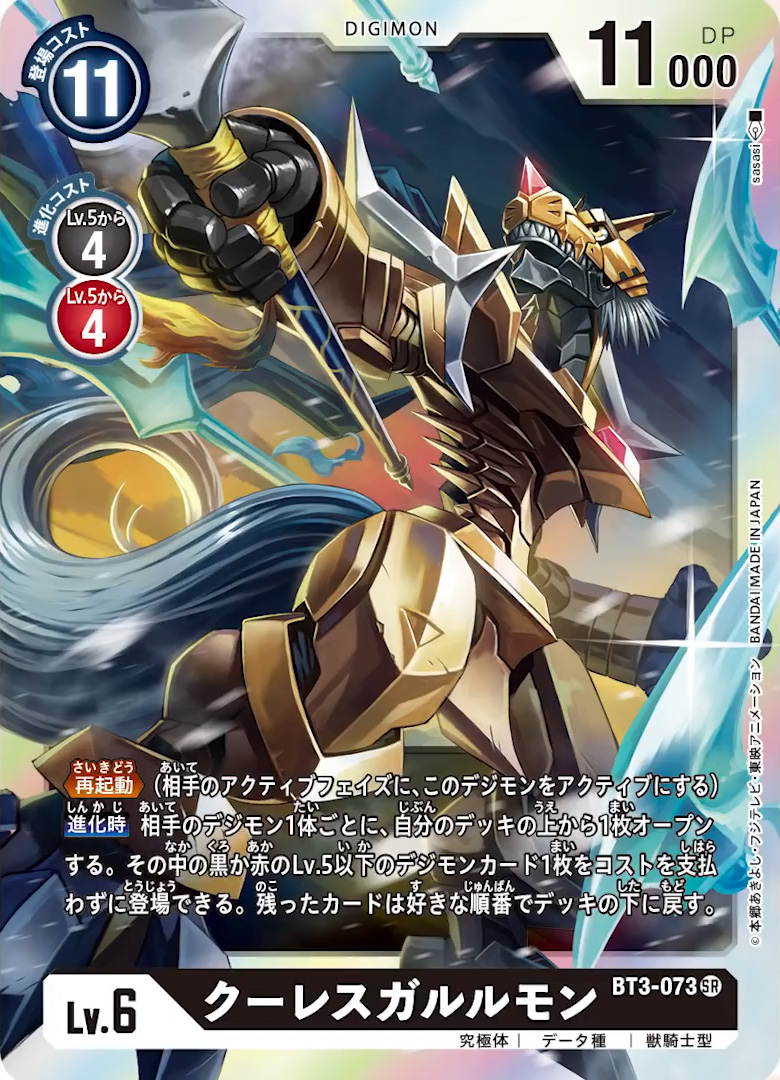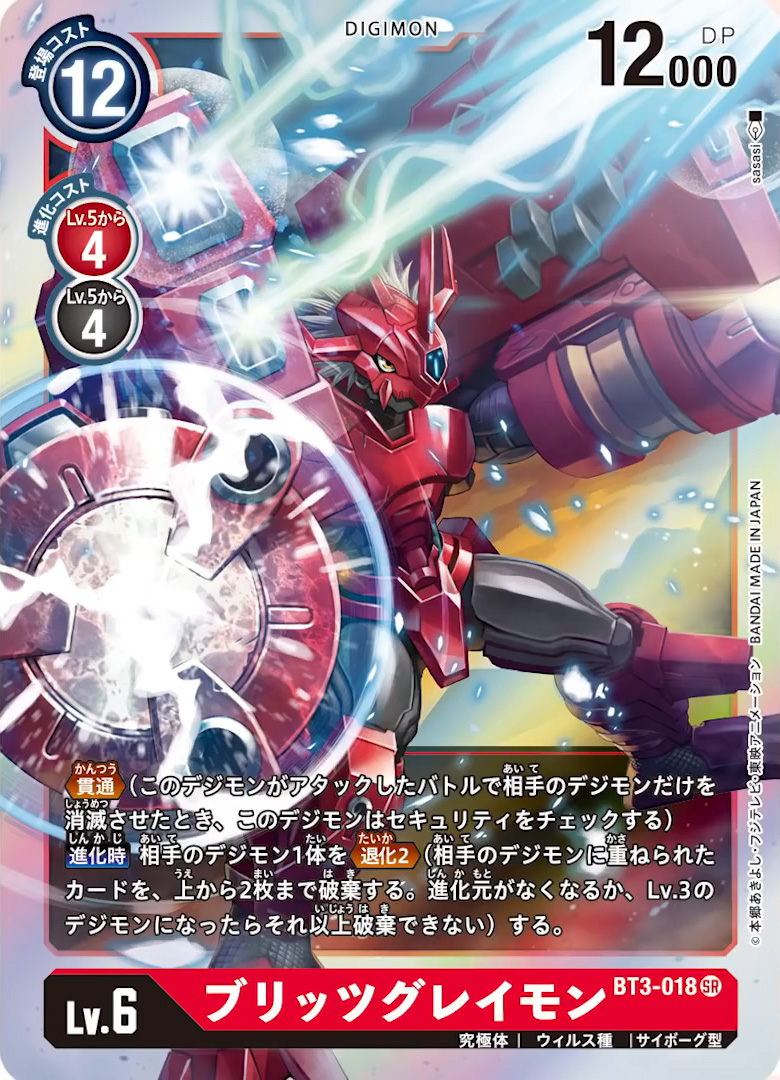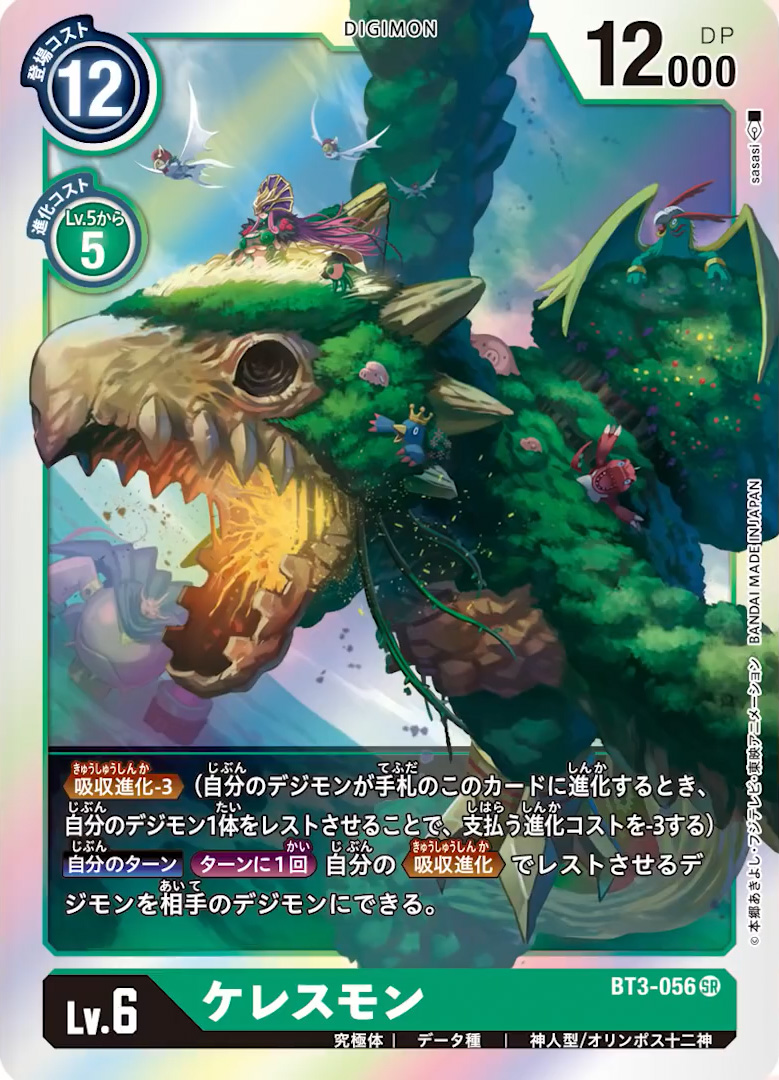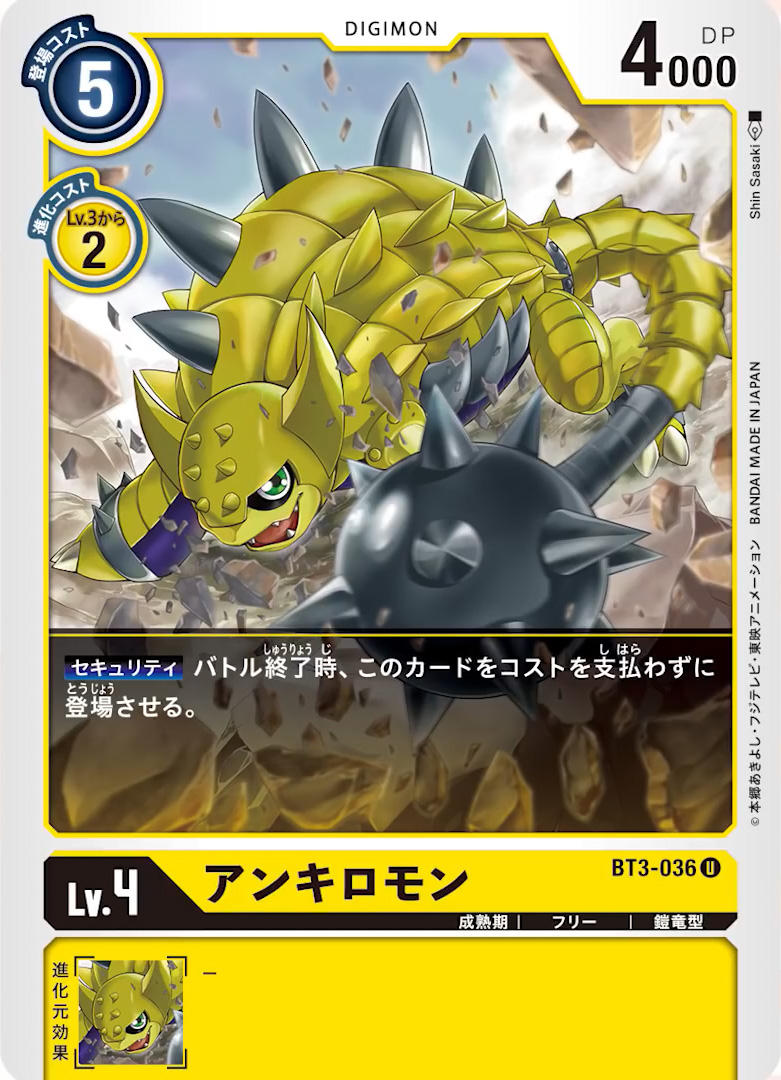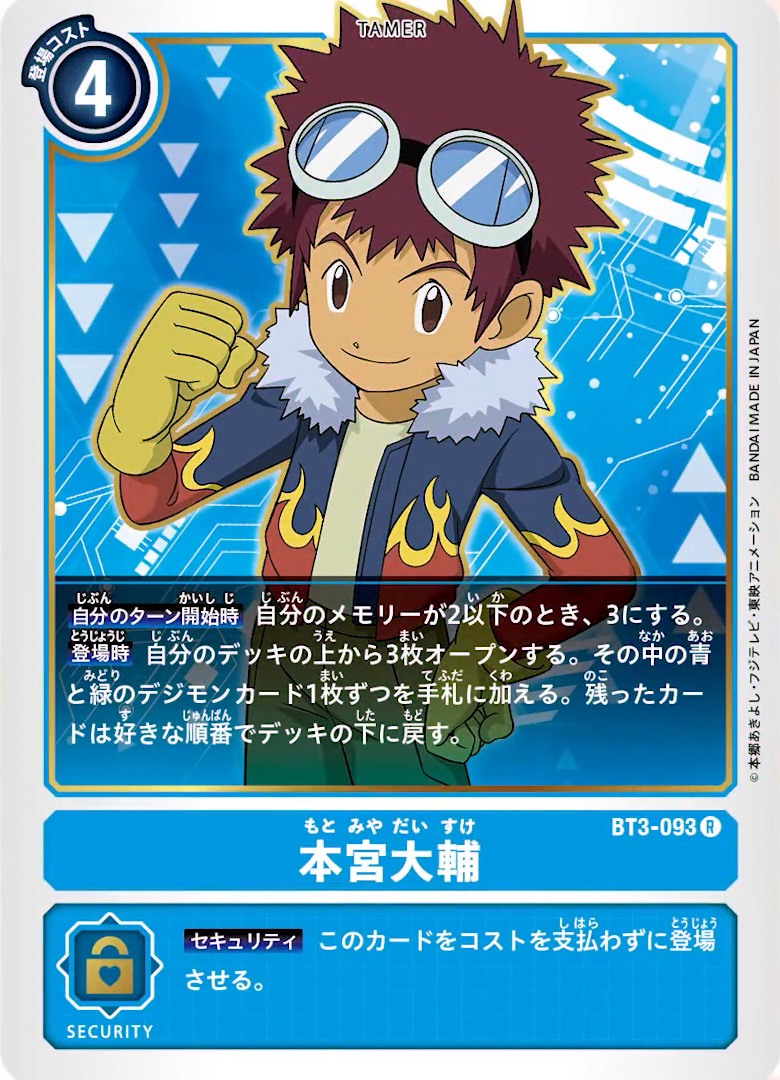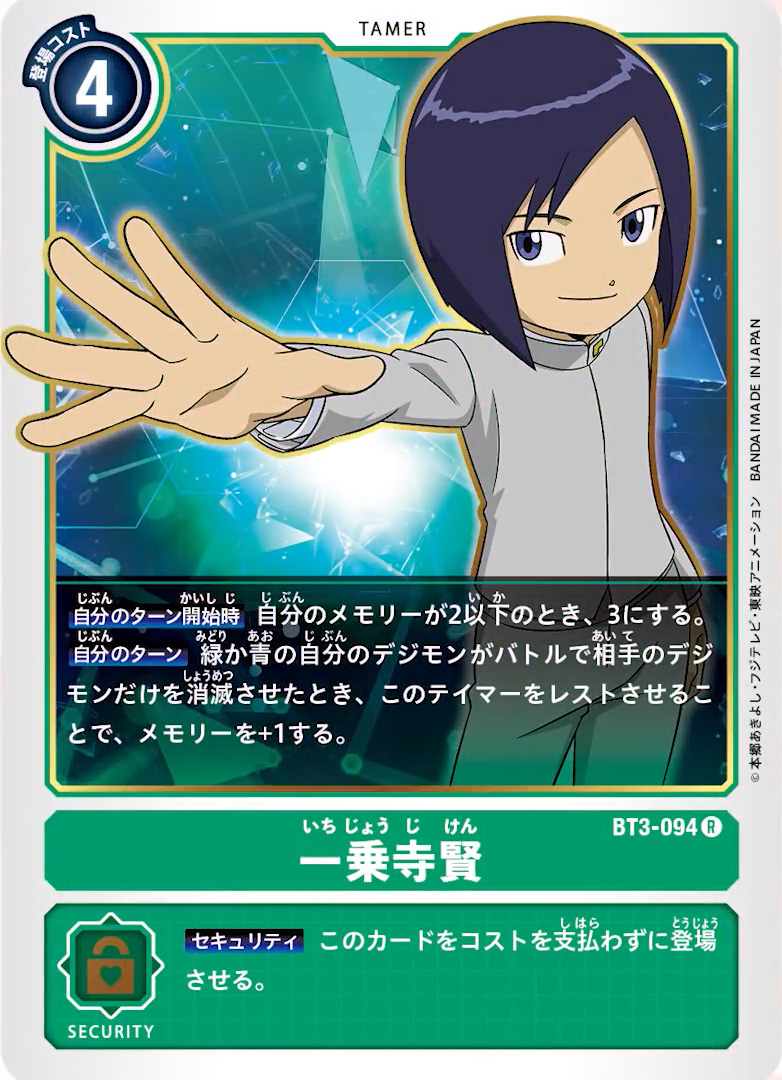 We start with Etemon. It appears he is in the midst of a song battle (rap battle?) with Volcamon (Etemon is stated to be Volcamon's rival in profile info.)
MetalEtemon looks to be about to be in a more literal fight, posing int he middle of a boxing ring.
We've seen the art of CresGarurumon a few times in set promos, but never this nice. And we didn't see him using Geki Hyougetsuga in the samples of the art (the move is him launching many ice copies of his sword.)
The BlizGreymon card is interesting. While we've seen the art before, with the effects detailing, an interesting touch is he is using multiple abilities at once (and possibly all of his.) We can see his thunder verniers rotated around and firing, rather than being used for flight. We can also see particles in the air that appears to be his defensive move Elec Guard. And last up, he's charing up the plasma stakes on his arms (this one may not be the described special move, as he might just be blasting with them, rather than the described grappling movies with energy added to it.)
Then we get the option card 'It was a Good Time', featuring Guardromon flashing back to a good time.
Ceresmon we get to see flying through the air, absorbing energy as it does. A number of Digimon are on or around Ceresmon, adding a nice touch to the card.
Ankylomon smashing things with Tail Hammer isn't a surprise.
We finish with a duo of Tamers cards. The sales sheet data for this one promised 02 characters would appear, and getting images of Daisuke and Ken, both of which appear to be new, and very nice looking, art is certainly a great way to do that.
Lots of new and fun looking cards!
Booster Set 3 Union Impact
comes out in October.
We've also recently gotten details for Booster Set 4 Great Legend
, coming in December.
Pre-orders for the Green, Purple, and Black starter decks have opened
. They are out in November.
Digimon Card Game Booster Set 2 Ultimate Power is out!
Booster Set 2 Ultimate Power Card Images
And images from previous Digimon Card Game releases:
Starter Decks 1, 2, and 3, and first 10 promo cards
Booster Set 1 New Evolution
V-Tamer Promo Cards
Purple/Black Promo Set
Tamer Battle Pack 1 and Tamer Battle Winner's Card
Previous card previews for Booster Set 3:
Index of Fun Digica & Card Battle episodes: