Show User Social Media
Hide User Social Media
Joined

Sep 8, 2006
Messages

17,371
Weekend batch time!
Digimon Web put up so some social art
to celebrate the beginning of June and the rainy season in Japan. The attached message:
It's June today. The season is the rainy season

️

️

️

Gamamamon is cheerful even when it rains, wearing a raincoat.

On the other hand, BloomLordmon misses the sun, and according to Quantumon's calculations, sunny skies will be coming soon
As announced earlier in the week,
Digimon Partners is doing a DigiFes Memories project
. They've been posting some of the submissions on Twitter, which are in the quotebox above.
Then we have a stack of things from China!
At the Shanghai Film Festival later this month
, Toei will be presenting a number of Toei films both old and newish, under the heading 'Traces of Time', including both Digimon Adventure films.
Screening info and ticket lotterys were
also announced for it
.

​
A few app collaborations were also announced for China.
For Children's Day in China, the Taobao Life app
will have various anime things appearing
, including Digimon Adventure.
Then,
it has been announced
Digimon Adventure content will be appearing in mobile MMO Roco Kingdom, which is a monster collecting/battling game.
The event will start in September, and it was mentioned in a recent Roco Kingdom poll for collaborations, Digimon was number one.
Pre-reservations will be September 1 through 21. The event will be September 29th through November 9th.
They list the partner Digimon from Adventure appearing in their final forms from the original anime (WarGreymon, MetalGarurumon, plus the 6 Perfects.)
Then we have catch-up from the week!
Seekers Chapter 1-15 is up.
A new fan art batch is up.
Chapter 1-16 will be up soon.

We got a storyboard for Digimon Adventure 02: The Beginning!
Digimon news has been teased for Otakon.
Digimon Partners not only announced
the DigiFes Memories project
, but put
up a digital calendar
for June featuring new Savers art!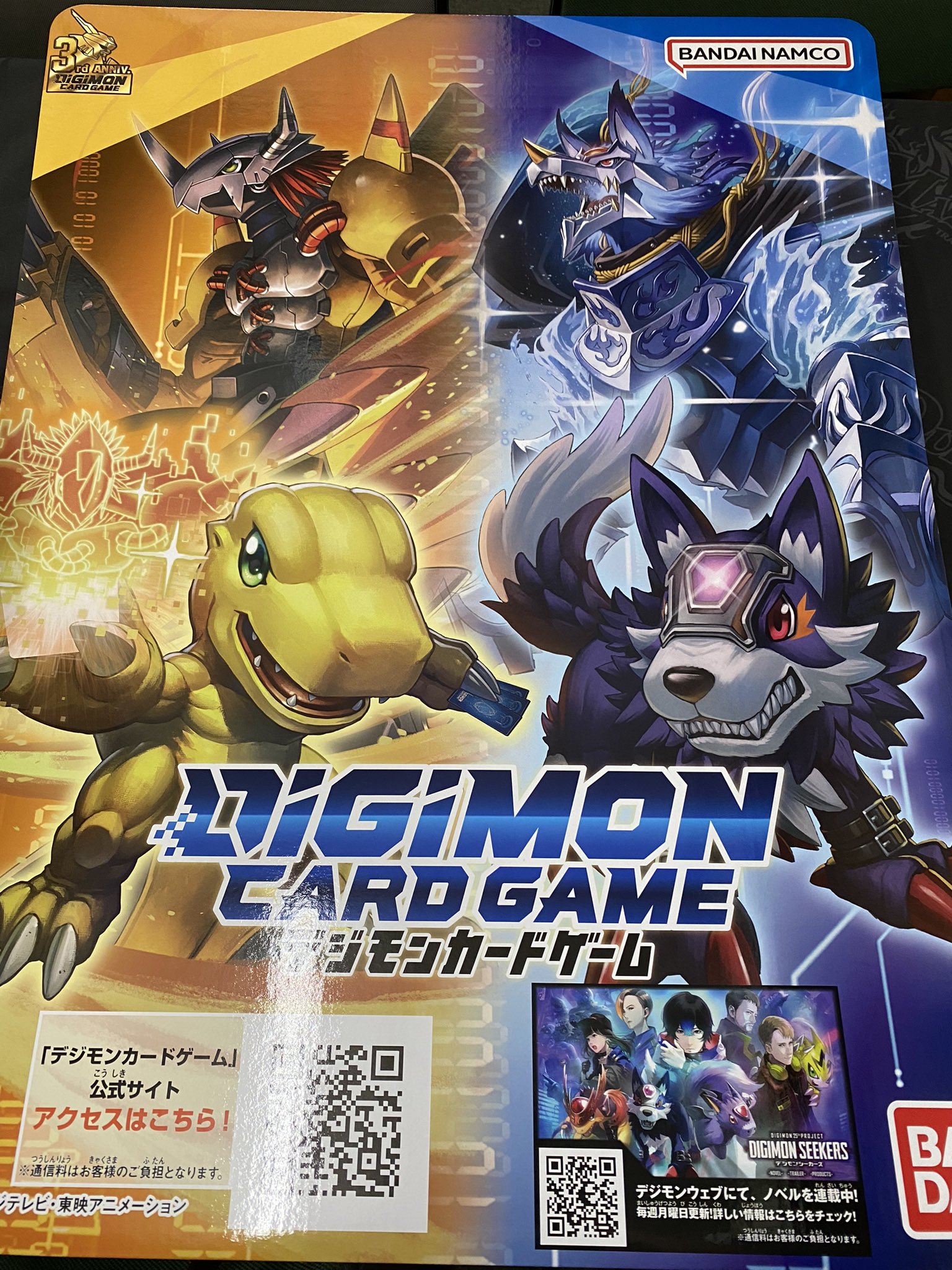 A Card Game poster shows off FenriLoogamon!

Poll results for the official Bandai poll of '
Favorite Digimon from the Version 5 Digimon V-Pet
' was announced! The winner is MetalTyranomon!
Fun week with some great social art!