Show User Social Media
Hide User Social Media
Joined

Sep 8, 2006
Messages

16,925
Time for a new MonMon Memo!
MonMon Memo 60
is a quick introduction to aspects of the Vital Bracelet since it's now up to pre-order. Generally this is a collection of information that has shown up elsewhere put in one place.
The text below uses the machine translation from the official site due to lack of time. We will see about swapping it out when/if there is time for a proper translation.
I have cleaned up a small handful of terms that translated poorly, but not otherwise cleaned up grammar, etc.
Digimon fans !!!
Have you already checked out Vital Bracelet Digital Monster", which started reservations from December 18th today?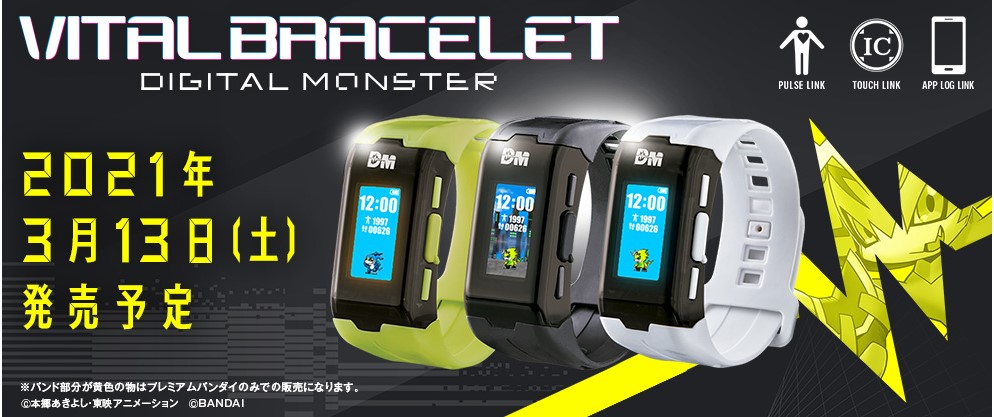 Link to the main Vital Bracelet Page-
https://toy.bandai.co.jp/series/vb-digitalmonster/

Link to our page going over the version special-
https://withthewill.net/threads/dig...ncluding-v-mon-evolution-chart-sprites.24987/
What is "Vital Bracelet"? Many people are wondering!
Therefore, in this Monmon Memo, I would like to touch on the charm of Vital Bracelet
"Vital Bracelet" is the ultimate device that reads your steps and heart rate and converts your activity data into everyday play!
And, in this ultimate device, DIGITAL MONSTER has arrived!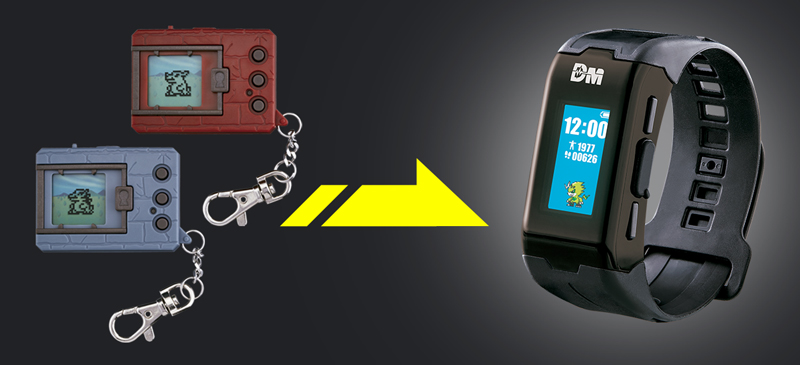 Digimon will Digivolution to your activity data!
An integrated wearable LCD toy that synchronizes with Digimon Vital Bracelet Digital Monster"!
There are three new features that are essential to talking about Vital Bracelet
PULSE LINK
TOUCH LINK
APP LOG LINK
Make full use of the three functions to develop Digimon
For more information, check out the just-released introductory PV.
And in this Monmon Memo, I will also introduce the points of training!
Vital Bracelet does not have the conventional training functions such as meals, but its own activity data directly leads to the training of Digimon
In addition, the DIGITALMONSTER will be implemented as a mission.
The content of the mission is mainly various exercises such as running and squats, and this "DIGITALMONSTER" will train you yourself!
You can get trophies by completing missions!
further! It is possible to add Vital Bracelet by linking with the dedicated app currently under development.
The vital value generated from your activity data, the winning percentage of battles, and the number of trophies you can get when you clear a mission will affect the Digivolution Digimon
And the information that Digimon fans will be most interested in is ...
Isn't it information on the new Digimon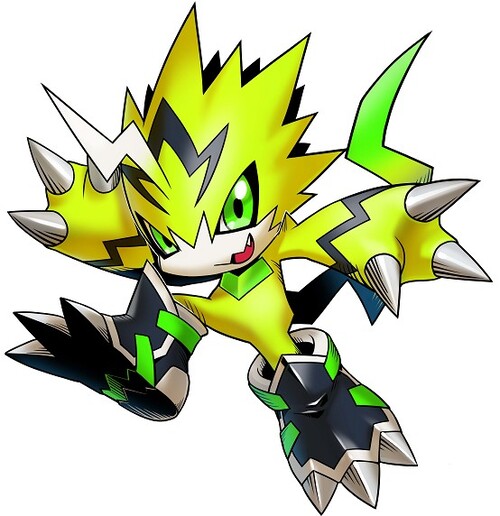 Level: Rookie
Type: Beastman type
Attribute: Vaccine
Special Moves: Electric Rush, Petit Impulse
A Digimon Digivolution under the influence of heart rate waveform data stored in hospitals and gyms. He has a lively personality that treats everyone without discrimination. The characteristic bangs are linked to the emotions of Pulsemon, and if you are not energetic, you will get sick.
He is a tricky fighter who takes advantage of his quickness and moves around to draw lightning bolts.
Its Special Moves are "Electric Rush", which hits the enemy with lightning speed, and "Petit Impulse", which emits electricity generated in the body from its bangs.
Digimon, such as Pulsemon, that are influenced by the vital data of others and improve or Digivolution their physical abilities have been discovered.
You may notice the charm of Pulsemon more by seeing PROJECT MOVIE, which introduces the world where Pulsemon is!
That's it for this Monmon Memo
If you want to know more about Vital Bracelet Vital Bracelet Official Website".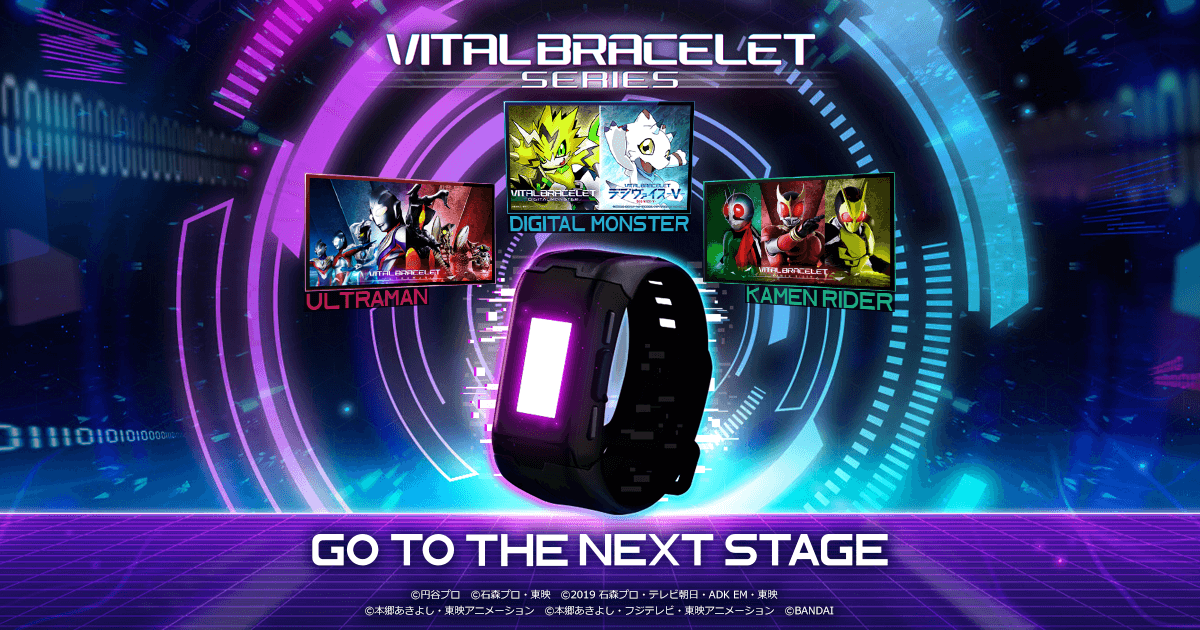 バイタルブレスシリーズの公式サイト。バイタルブレス デジタルモンスターの情報を始め、新商品情報・イベント・キャンペーン情報などを紹介!
toy.bandai.co.jp
See you in the next update! See You!
Various recent Vital Bracelet links from WtW:
Black & White versions & Dim Card Pre-orders
version Special Pre-orders & Info
Previous MonMon Memos have included: