Show User Social Media
Hide User Social Media
Joined

Sep 8, 2006
Messages

16,625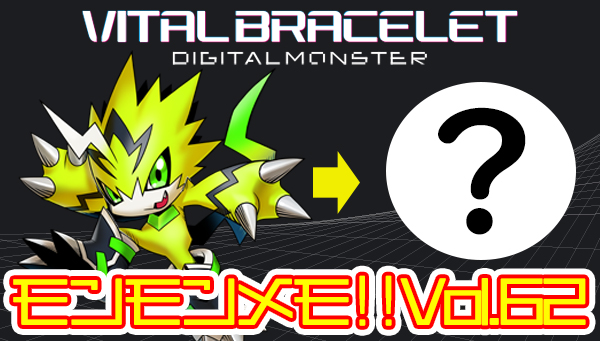 Time for a new MonMon Memo!
MonMon Memo 62
is an introduction to some of Pulsemon's evolutions, plus some of the evolution/training methods for them.
The text below uses the machine translation from the official site due to lack of time. We will see about swapping it out when/if there is time for a proper translation.
I have cleaned up a small handful of terms that translated poorly, but not otherwise cleaned up grammar, etc.
Digimon fans !!!
Last year, of course, we checked out "Vital Bracelet Digital Monster", which starts booking on December 18!?!
For more information about the product,
please see below
!

In this MonMon Memo, I would like to introduce the mature Digimon, which is the post-evolution appearance of the new Digimon "Pulsemon", with the training method!
As many of you already know, Digimon evolution in this Vital Bracelet will be decided according to the vital values born from your activity data, the number of battles and winning percentages, and the number of trophies you can get when you complete a mission.
Depending on your daily activities, evolution will diverge into various Digimon! !
Bulkmon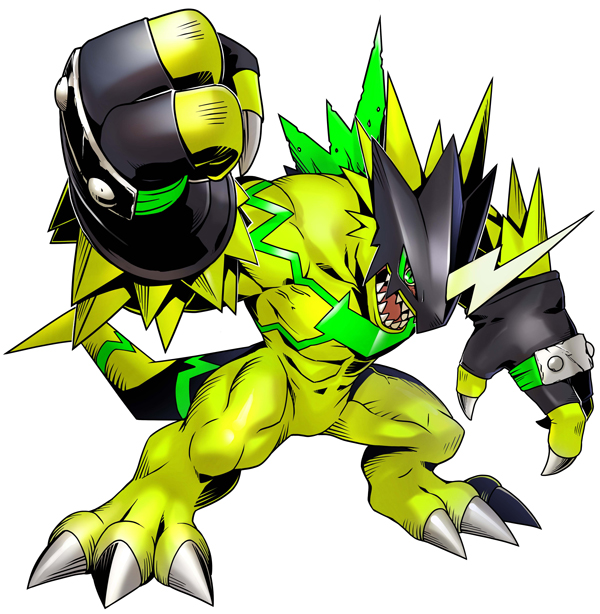 Level: Maturity
Type: Ryuji type
Attribute: Vaccine
Special Technique: Electrical Fist, Thunderdred
As you can see from Bulkmon, you will be overwhelmed by the muscles you have got through repeated training!
Unlike the other 3 mature Digimon bodies, clearing more missions and battles is a short way to evolve into Bulkmon!
Exermon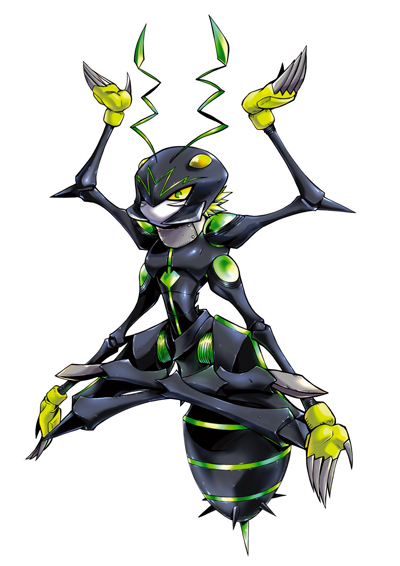 Level: Maturity
Type: Insect type
Attribute: Data
Special Technique: Inscemind, Defibrae Shock
Exermon is a Digimon with a calm atmosphere.
It's important to focus on hard training (trophies, trophies) and quietly raising vital values ahead of the battle.
Runnermon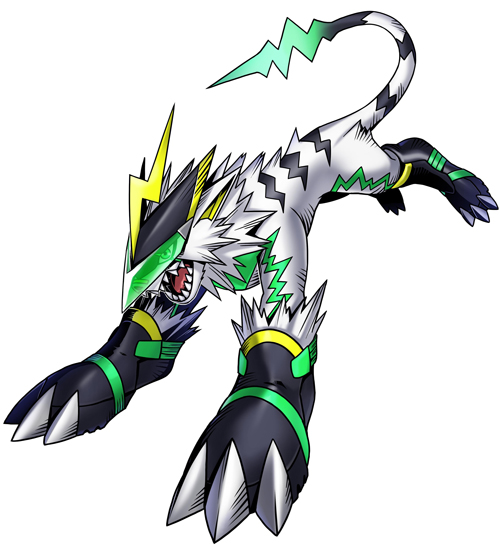 Level: Champion
Type: Beast type
Attribute: Virus
Special Technique: Lightning Rush, Heartbeat Impulse
Runnermon is a speed-Digimon game.
It is important to walk and run outside, and to comprehensively improve vitals, trophies, and battles.
Namakemon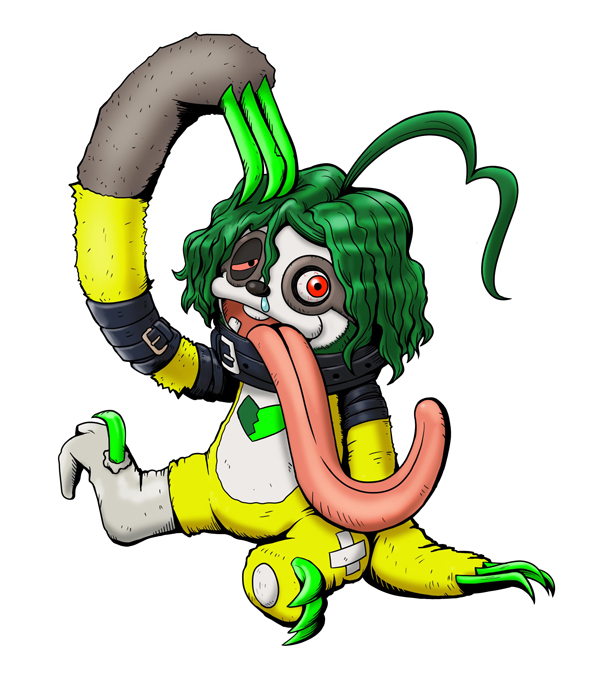 Level: Champion
Type: Puppet type
Attribute: Virus
Special Technique: Poop Throwing, Paralysing Lick
Unlike the other three Champion, if you don't earn vitals, do missions, or Digivolution it Digimon you.... But! This is a one-strength Digivolution!
Digimon appropriate activity situation for each battle, and you can advance the battle advantageously by matching the situation.
In addition, this Vital Bracelet feature Digivolution a cancel function!
From Champion Digivolution you can continue to live Digimon your favorite food without worrying about it!
Even after canceling, please be assured that you will be able Digivolution after a certain amount of time.
So this time so far!
Please look forward to Digimon detailed operation methods and new MonMon Memo will be introduced in the future!
See you in the next update!
Shortly before the new MonMon Memo went up, the 4 Digimon were added to the reference book...
Bulkmon
Exermon
Runnermon
Namakemon
Various recent Vital Bracelet links from WtW:
Black & White versions & Dim Card Pre-orders
version Special Pre-orders & Info
V-Jump info
DigiNavi Info
version Special Pre-order change
Previous MonMon Memos have included: