Show User Social Media
Hide User Social Media
Joined

Sep 8, 2006
Messages

15,788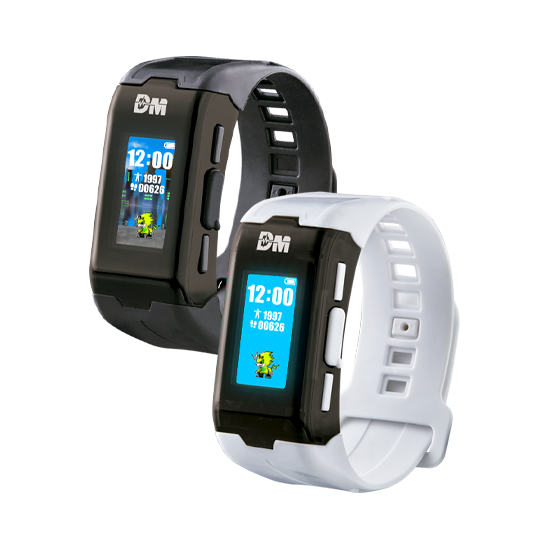 Bandai has put up
(
2
) an FAQ with various details about the Vital Bracelet, Dim Cards, and the connected app.
It includes a number of items that have been of interest to people (connectivity requirements, Dim Card usage, battery, etc.) while some other details regarding worldwide usage are 'at best' gone over minimally, if at all.
We've done a quick translation of the entire FAQ. It will be cleaned up later as we are able to:
Vital Bracelet FAQ
Device Specifications
Waterproof- It is not waterproof or drip proof.
Batteries- Can last up to 18 hours per day even with 1 hour play and sensors/clock functions are on during sleep mode
Charging time- 4 hours for fully charged.
Cleaning method- Wipe with a soft, dry cloth. Do not use alcohol, etc.
Dim Cards
Once inserted into a Vital Bracelet, a Dim Card will not work in another Vital Bracelet. In the case of a device failure contact Bandai Customer Service to have it reset.
They can't guarantee that lost data will be recovered.
App
Scheduled for mid-March
Compatibility
Android- Android 8.0 and above. NFC equipped model is necessary.
iOS (iPhone only)- iOS 13 and above. NFC equipped model is necessary.
Schedules are as planned for now.
Compatible terminals will be announced on teh Vital Bracelet website later.
iPad's are not compatible because they don't have NFC.
Terminal compatibility will be based on ones they've tested in house. The app may or may not work properly otherwise. The product can be enjoyed alone, the app is an extension to the features.
Data Backup via application
The app does not have the function to save the data of the Vital Bracelet itself. Only the Digimon data at the current time will be saved.
Training Days/Status/Evolution History/Battle History/Vital History
Mental Status/Exercise Level/Vital Value/Number of Trophies Won
Adventure Mission Progress/Special Mission Progress
How to return Digimon data to the Vital Bracelet from the app
You will need both the Vital Bracelet and a Dim Card that contains the data from the saved Digimon.
Registration
To use the app, you will need to register with a BNID-
https://www.bandainamcoid.com/
Recovery of Application Data
If you have a BNID you can recover data when changing models.
Information is as of December 2020. Specs/info may change without notice.
A lot of relevant info, and also confirming the question about if the device would have any alternative to NFC for people who might not have it on their phones.
Various recent Vital Bracelet links from WtW:
Black & White versions & Dim Card Pre-orders
version Special Pre-orders & Info
V-Jump info
DigiNavi Info
version Special Pre-order change
Last edited: