Show User Social Media
Hide User Social Media
Joined

Sep 8, 2006
Messages

17,396
Various Updates- V-Pets & MetalGarurumon, Candy!, Collaborations, & Screenshots!
A few things...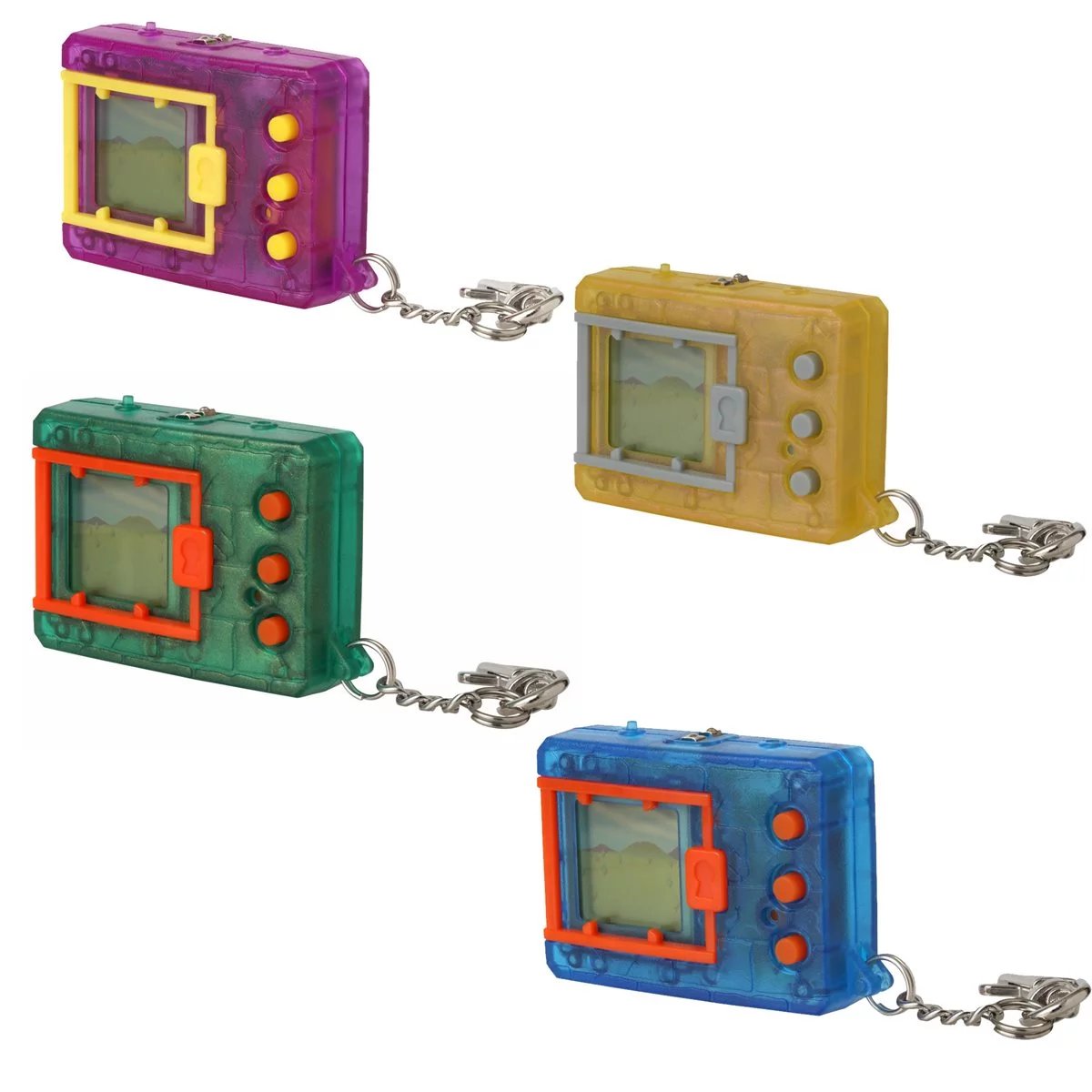 We have a bunch of smaller updates to go over, and first up, an update for those looking forward to wave 2 of the US 20th V-Pets.
All 4 are currently available to pre-order at Amazon! These have Lunamon and Coronamon eggs as the exclusive, and we don't currently know which egg can be found in which version.
Amazon pages: (affiliate links)
Purple
Yellow
Green
Blue
Prior V-Pet news can be found
here
.
Then an update to something from earlier...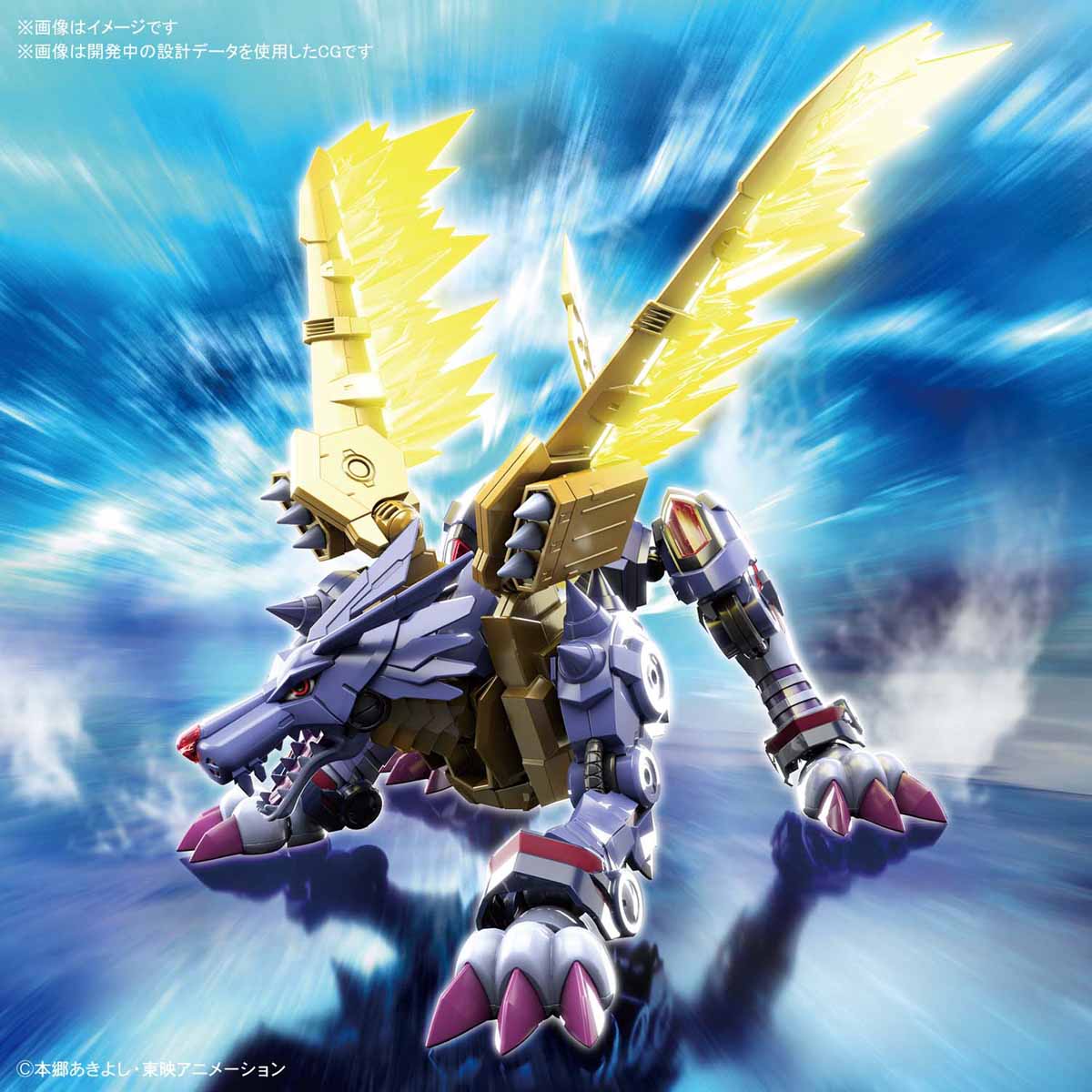 Amiami has pre-orders up
for the Figure-rise Standard MetalGarurumon (Amplified) model kit for 4,200 yen. This is Japanese pre-order stock that ships in June. US stock will likely go up elsewhere soon.
We had just gotten an update
on the figure with a bunch of CG renders and info.
And for another pre-order....
Candy! (There is no photo of this item currently.)
Amiami has also put up pre-orders
for an item they list as "Digimon Adventure Emblem Gummy 12 Pack BOX" for 1,340 yen. They are scheduled for release in May.
They don't list much else, but digging around for further info I was able to find that these apparently will be orange flavored crest of courage gummies.
There will be stickers included at random. There will be 21 total, with a few different types.
18 will be metallic and will have character artwork on it (labeled as 'original pictures', likely profile art?), 3 will be 'anime pictures' (likely screenshots.)
The last 3 will be 'super rare' holo stickers with art by Kenji Watanabe.
Then we have a new campaign.

The campaign via Kaku-san is them doing social media marketing
by having people fill out a form to have a tweet or other social media post sent out about their impressions and/or expectations of Kizuna.
Those who take part will be entered to win:
Movie Original Plush (1 person) [they don't say what plush this is, but the naming makes you wonder if it's one of the promo plushes they made for marketing]
Cast signed movie poster (3 people)
Movie mobile battery (10 people)
They're doing the campaign through March 20th.
We aren't translating the full form since none of us would be eligible anyways, but, as part of the social media posts, people can attach 1 of 15 promotional Kizuna screenshots. A few of these are shots we haven't seen before, so posting them all just below...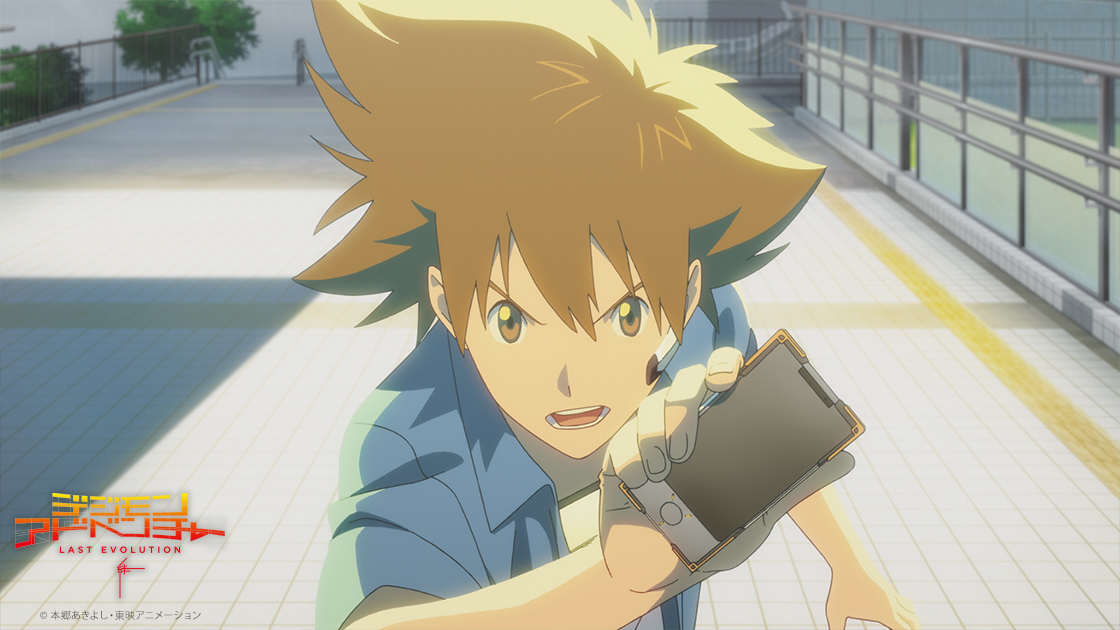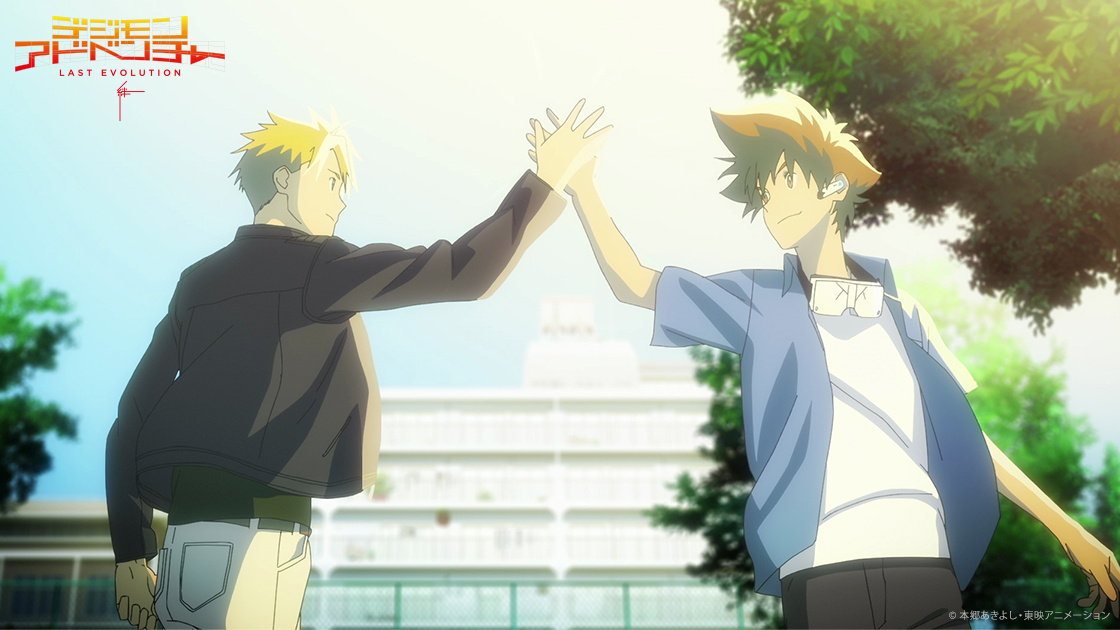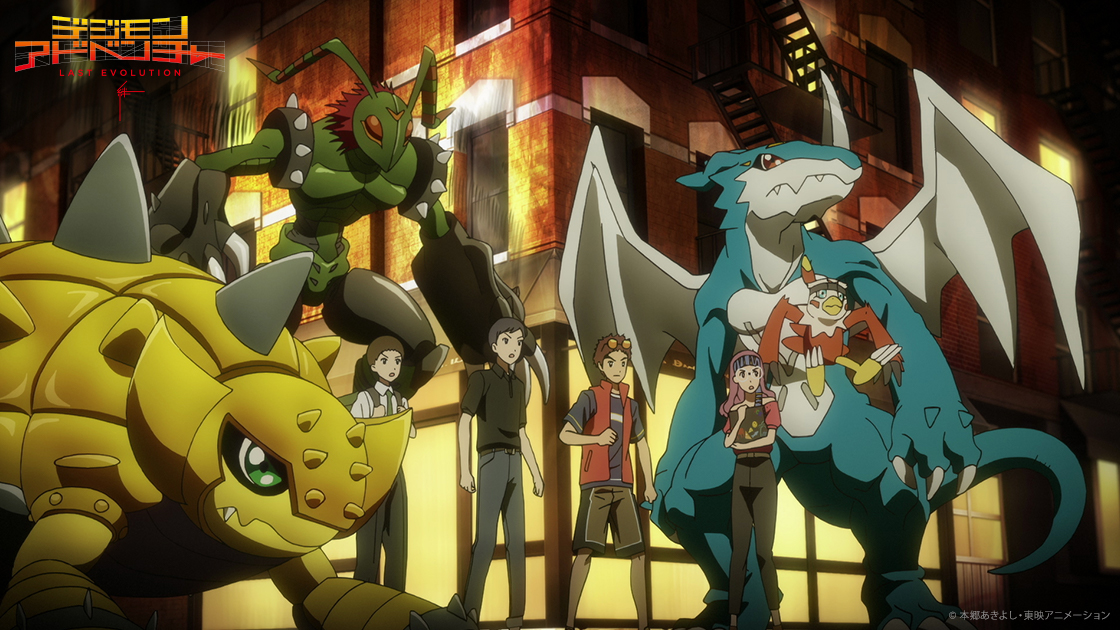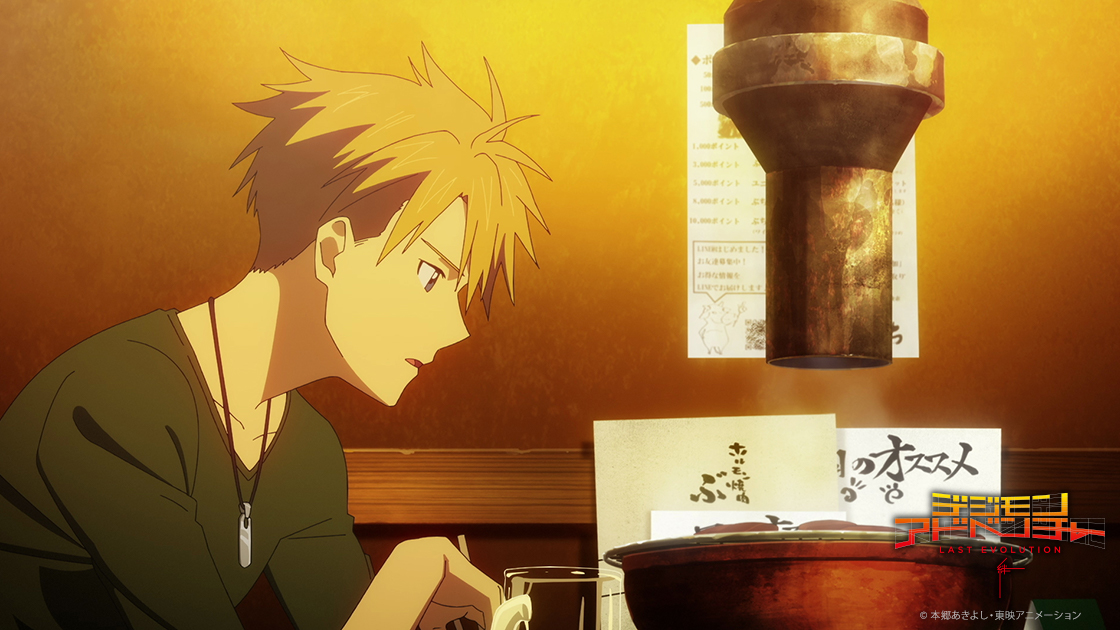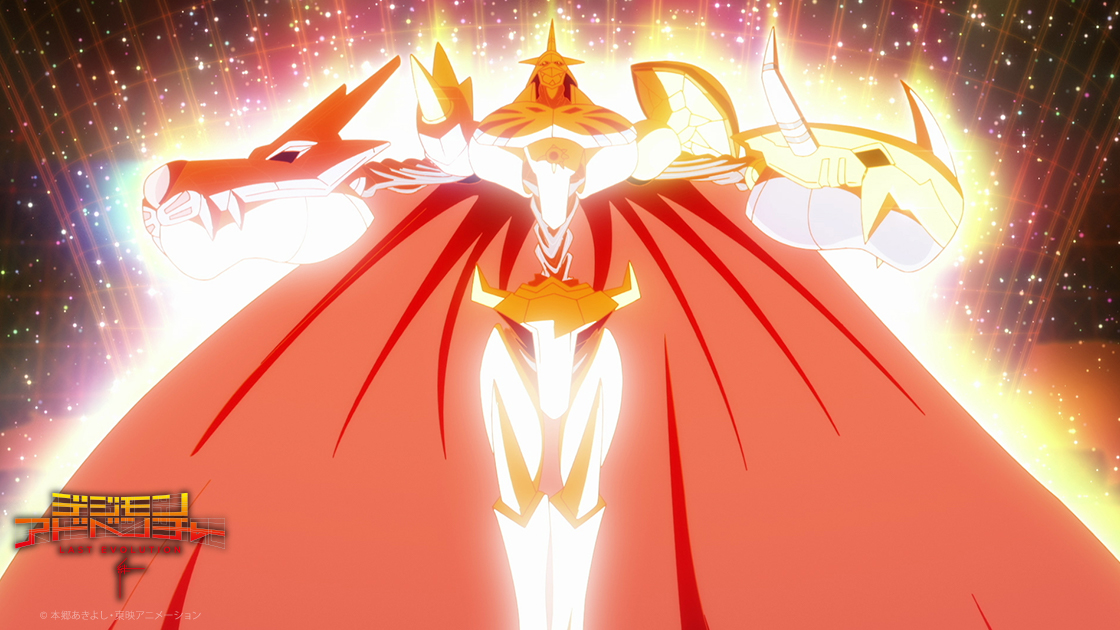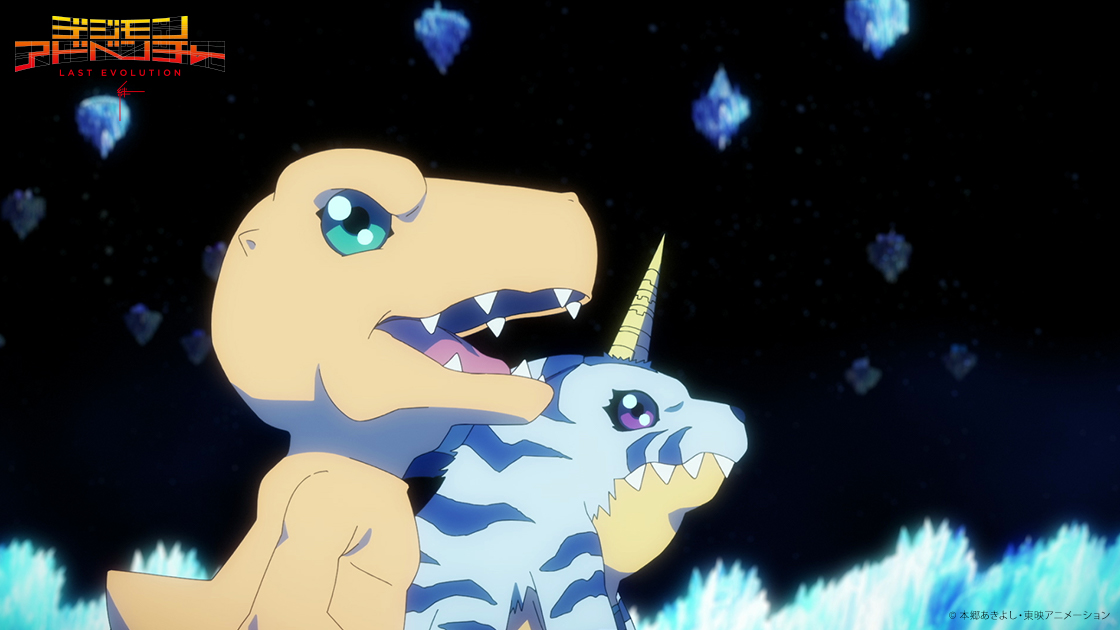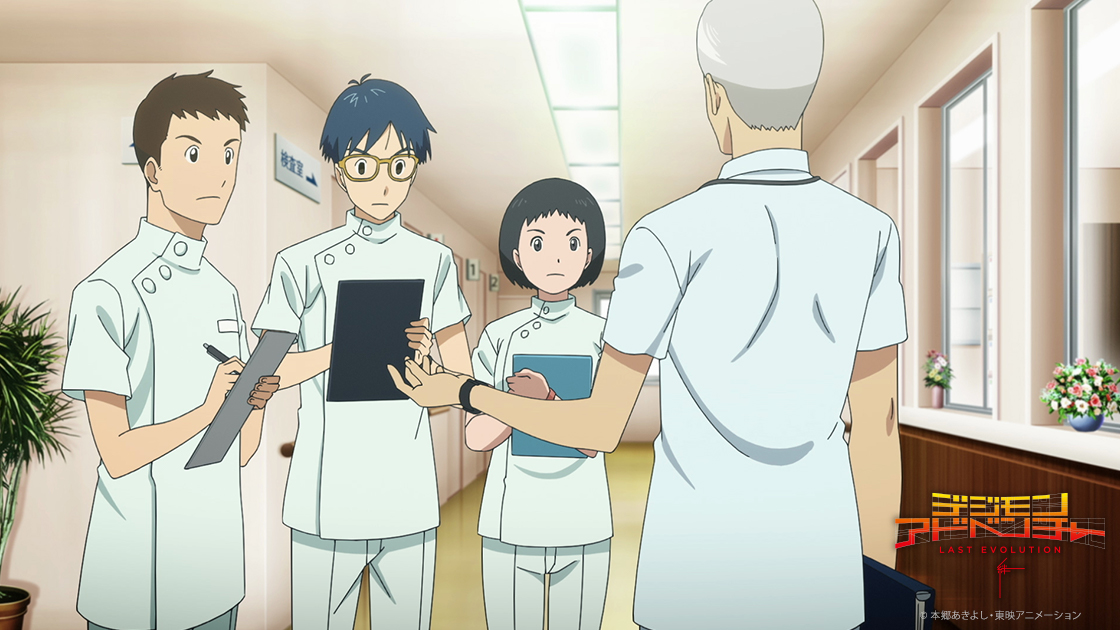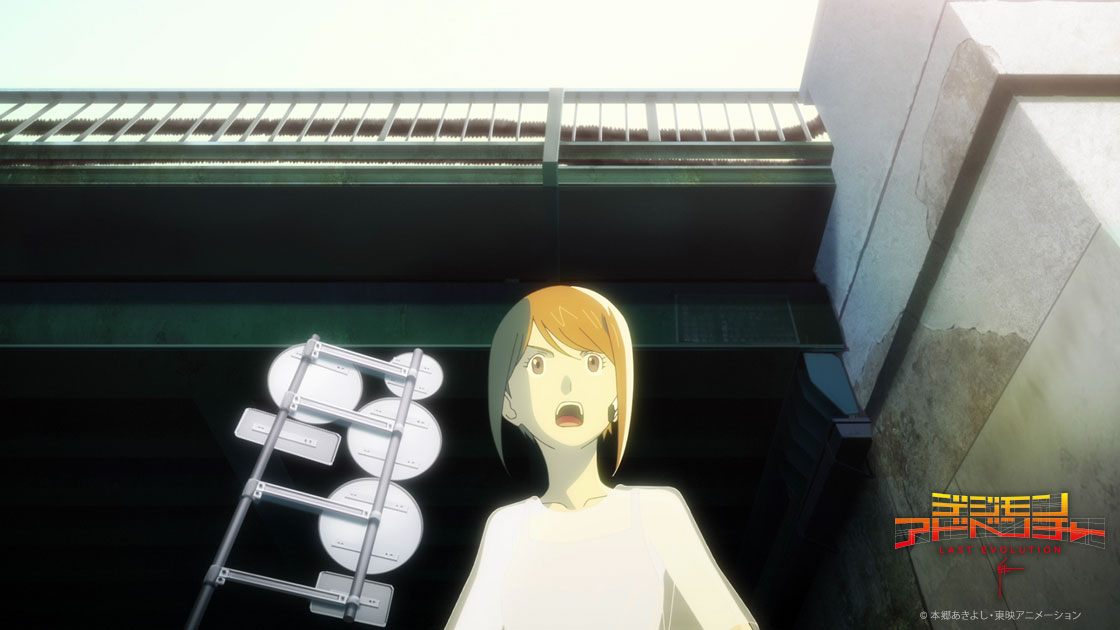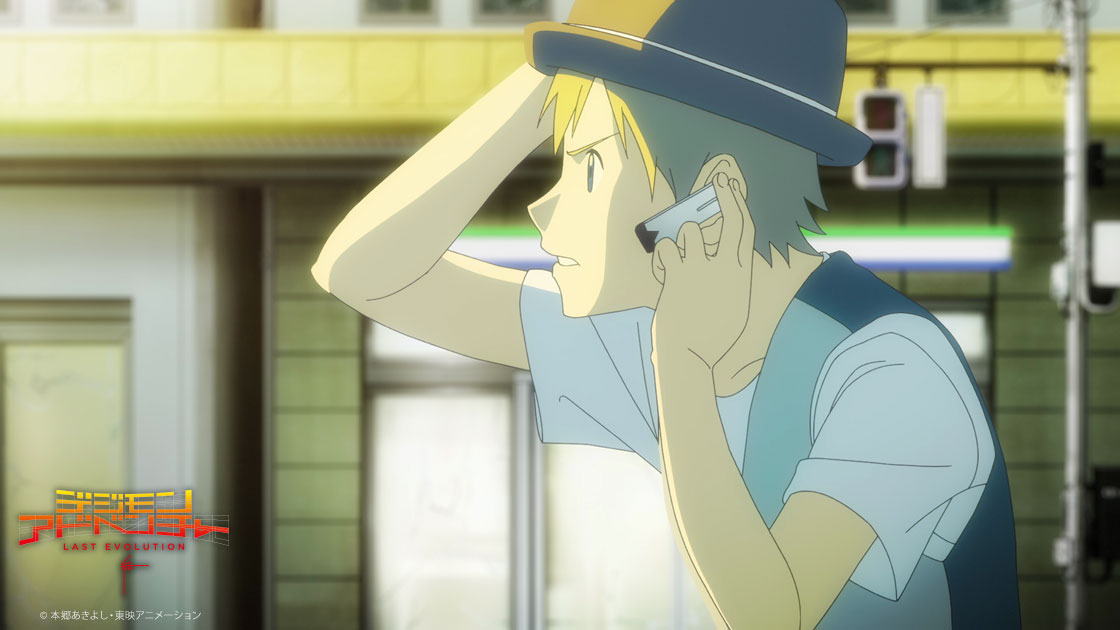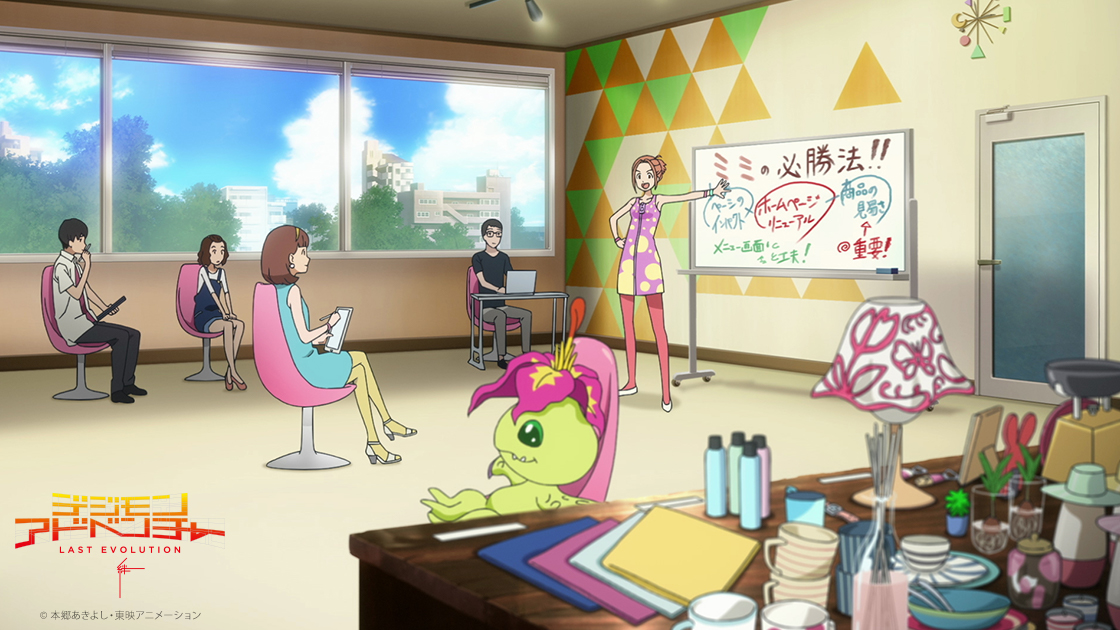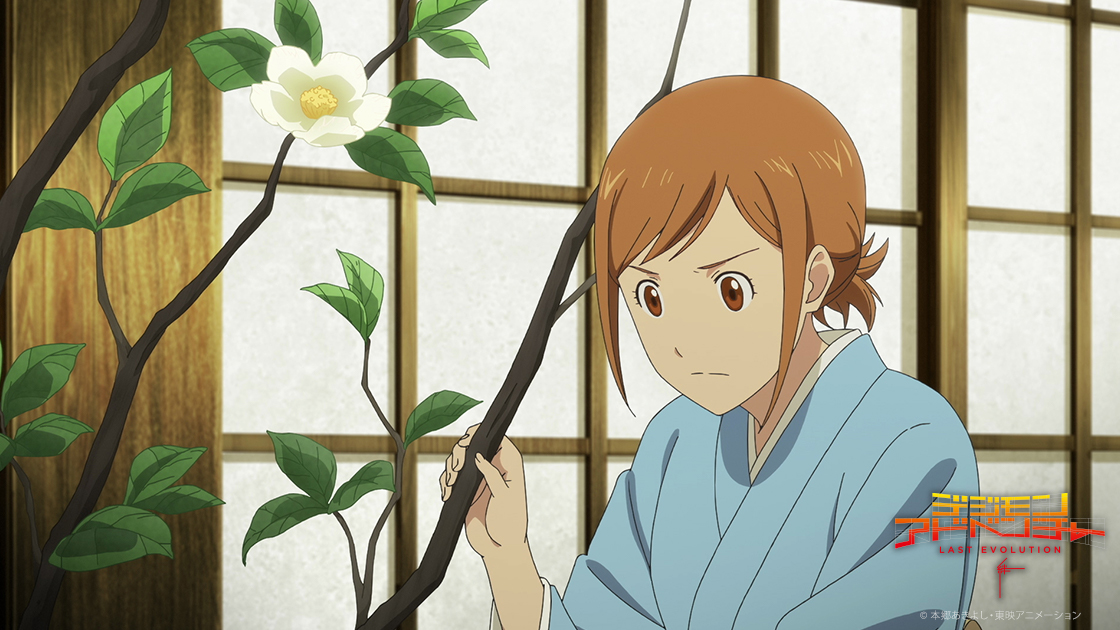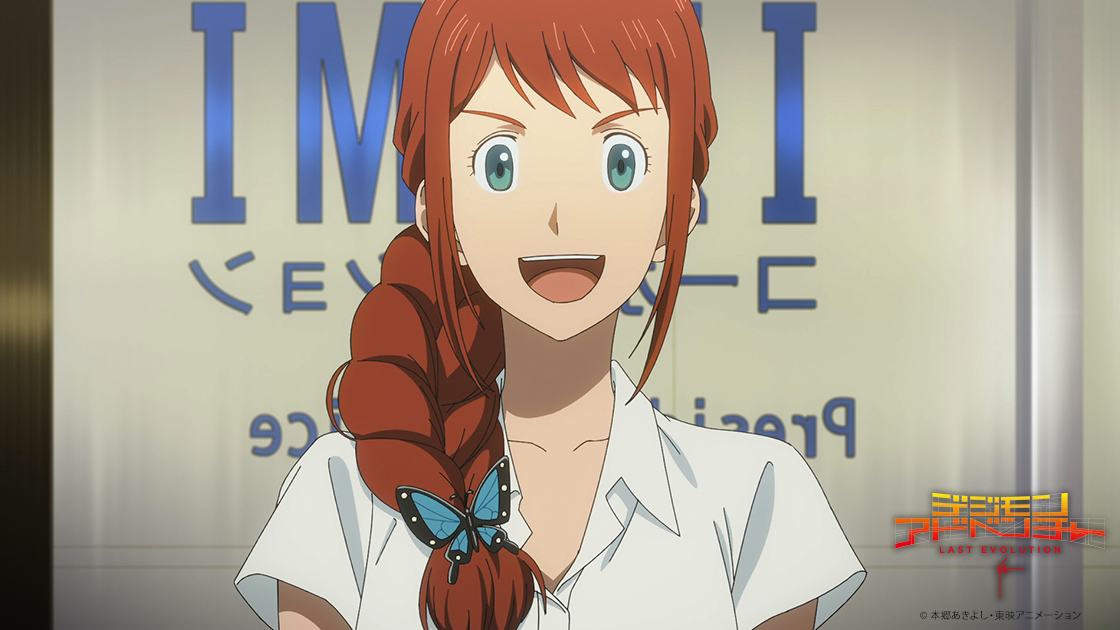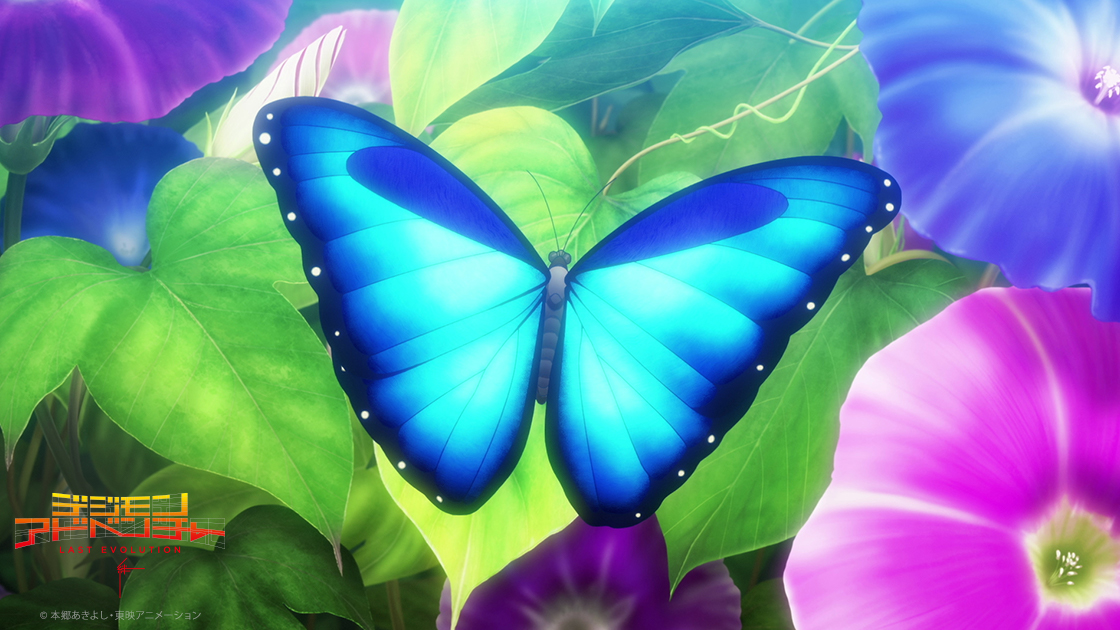 All Kizuna spoilers are being kept to one thread
if you want to read and/or discuss movie spoilers.
And then last up, a few small campaign/collaboration updates...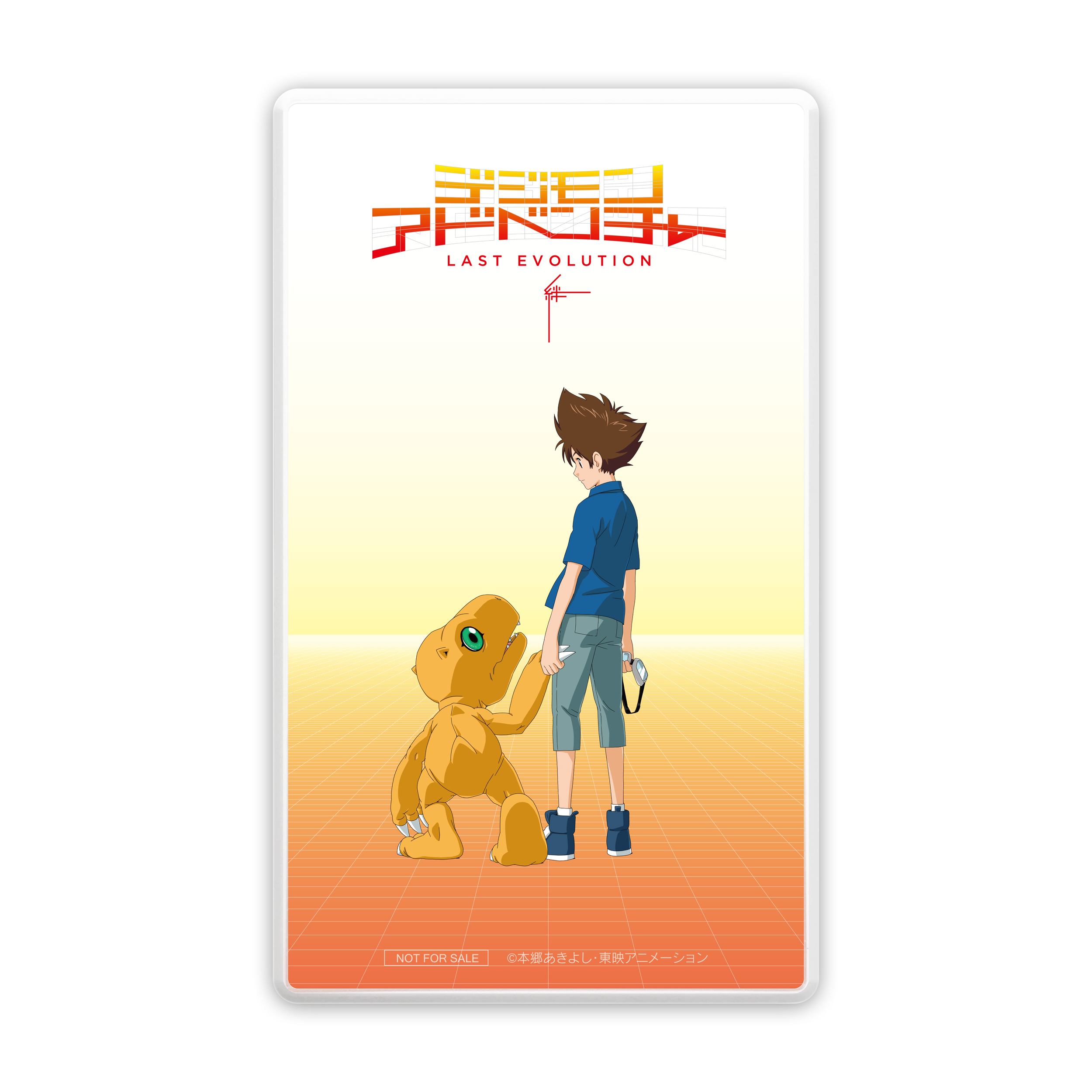 As previously announced,
Animax will be showing all of tri. later this month
as part of a leadup to Kizuna.
As part of that they've announced they will be giving away 6 Kizuna batteries (for the number of parts to tri.) to those in Japan who follow their Twitter and
retweet this tweet
.
Then we have ReArise!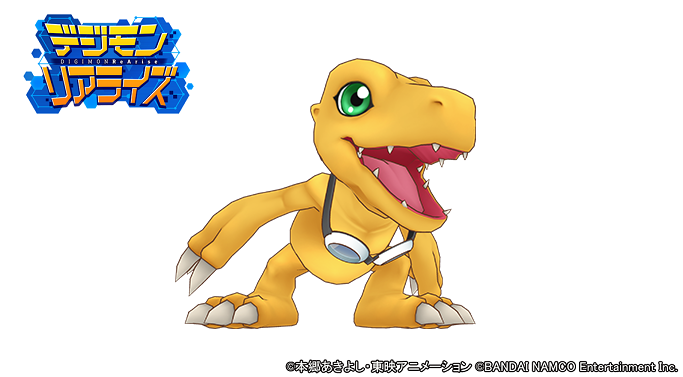 The Kizuna event in ReArise is going
, and they've shared a nice render of the Agumon with goggles from the event. He's available to nab in-game in the Japanese version until February 29th.
And last up, a small update for the Digimon Kitchen Car.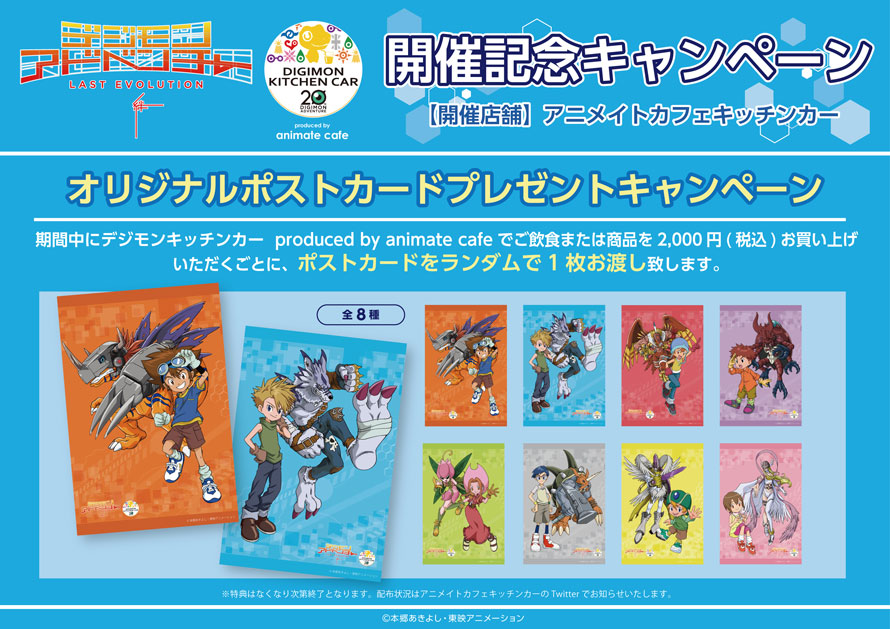 The new run of the Digimon Kitchen Car is soon, and
on top of the menu and product information we got when it was announced recently
,
they're adding one more thing
.
For every 2,000 yen spent at the Digimon Kitchen Car you get 1 of 8 random postcards featuring the kids and their Digimon at their Perfect level.
A wave of updates and a few small new things, plus a nice mess of screenshots to look at!