Show User Social Media
Hide User Social Media
Joined

Sep 8, 2006
Messages

15,211
A few updates from the new issue of V-Jump.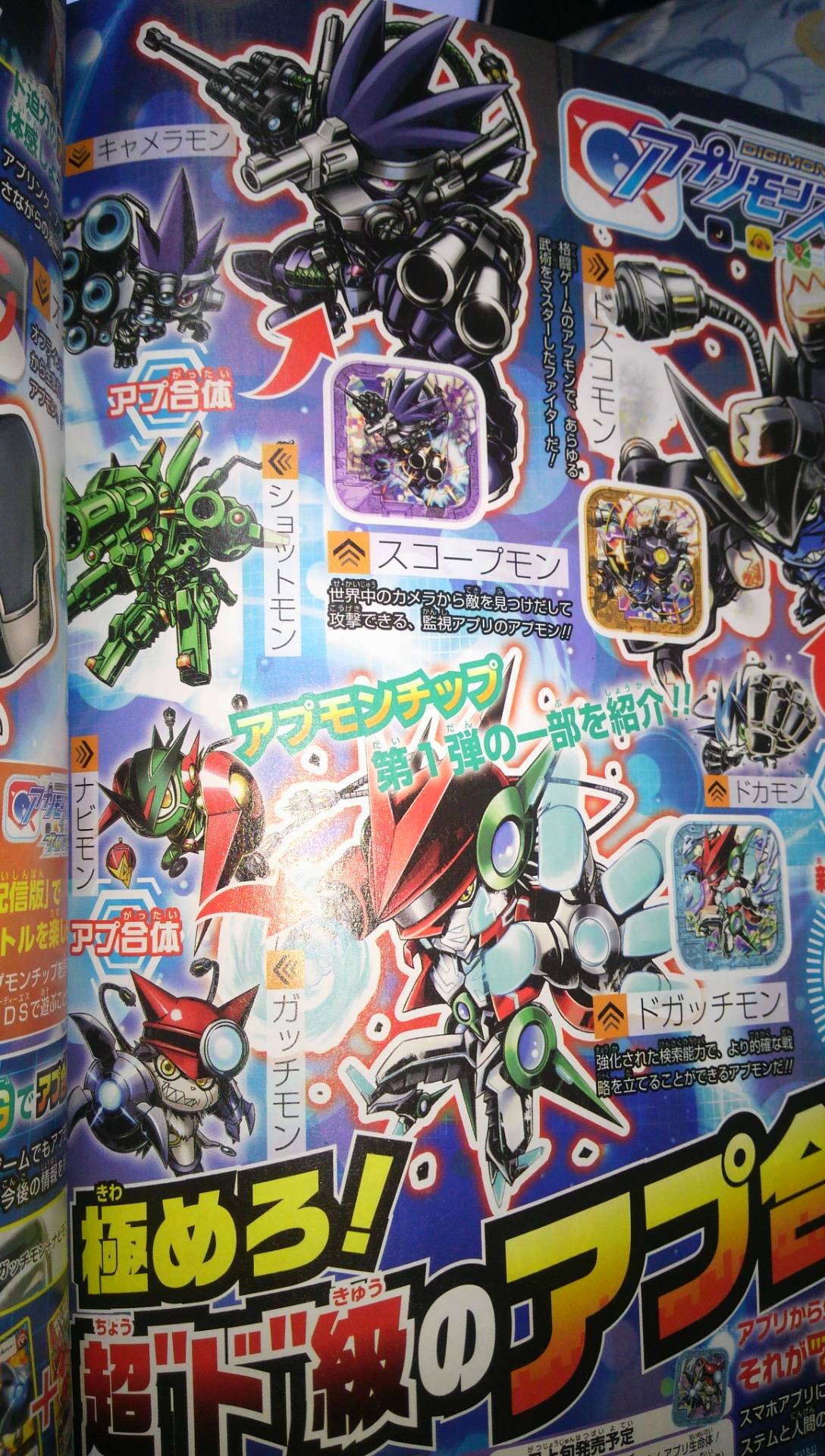 First are images and descriptions of some of the App Fusions (hopefully we get better images so we can get translations of more of these details, as some of it isn't readable.)
We have Gatchmon and Navimon becoming DoGatchmon.
Cameramon and Shotmon becoming Scopemon. Scopemon is a surveillance Appmon who can attack enemies using cameras around the world to find them
Dokamon and we don't see him, but Perorimon (thanks to luluco) combine to be Doscomon.
Next up is a new Megahouse set coming soon...
V-Jump doesn't name who it is, just a 'certain pair from 02' are in production. It's clearly a silhouette of Daisuke and V-Mon though. You can see Daisuke is definitely wearing his digital world outfit, while it appears V-mon is jumping on his back. I expect we will see this in the next week or two with DigiFes happening soon.
On the opposite page we can see a bit regarding the upcoming DigiFes in fact.
And a bit regarding the 15th D-Arks. It has a bit of descriptions of Dukemon and Sakuyamon, but any new information looks like it's not in the photo properly (very nice image of a sprite Culumon though.) And hopefully we find out if those nice Dukemon and Sakuyamon drawings come with the D-Arks for people who buy them.
Thanks to
Kougyou
for the images.
Thanks to shin for translating while she was half asleep. Hopefully we get more details from cleaner scans in the next day or so.
And from Bandai's Appmon website we have clear art of 3 Appmon, only 1 of which we've seen before.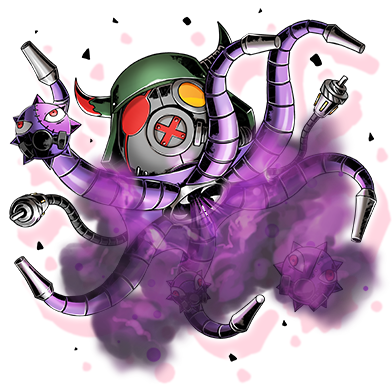 First we have clear art of Viramon.
And then we have an awesome little pair...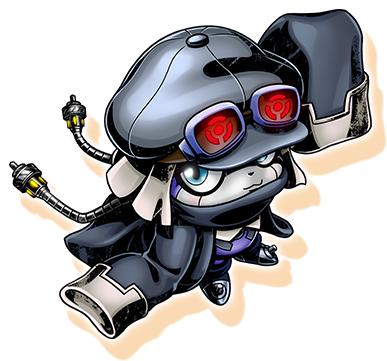 Onmon and Offmon.
Onmon is an online game Appmon who loves to connect with others.
Offmon is an offline game Appmon who loves to stay disconnected.
Thanks to theigno for pointing out the Appmon character images.