Show User Social Media
Hide User Social Media
Joined

Sep 8, 2006
Messages

16,660
A number of products people have really wanted are coming soon...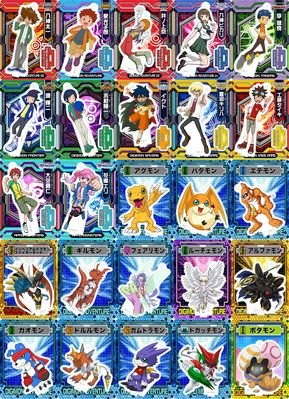 The fifth tri. pop-up shops are closed, which means a handful of non-exclusive items can go up for normal pre-orders now.
And a number of them were items that were very in demand by fans, so I'm sure quite a few people will be happy to see these showing up in an easy to order way. All the links are CDJapan affiliate links that are slightly discounted from the MSRP.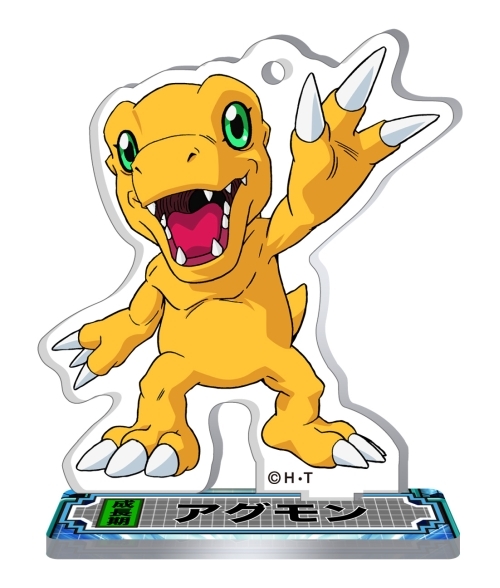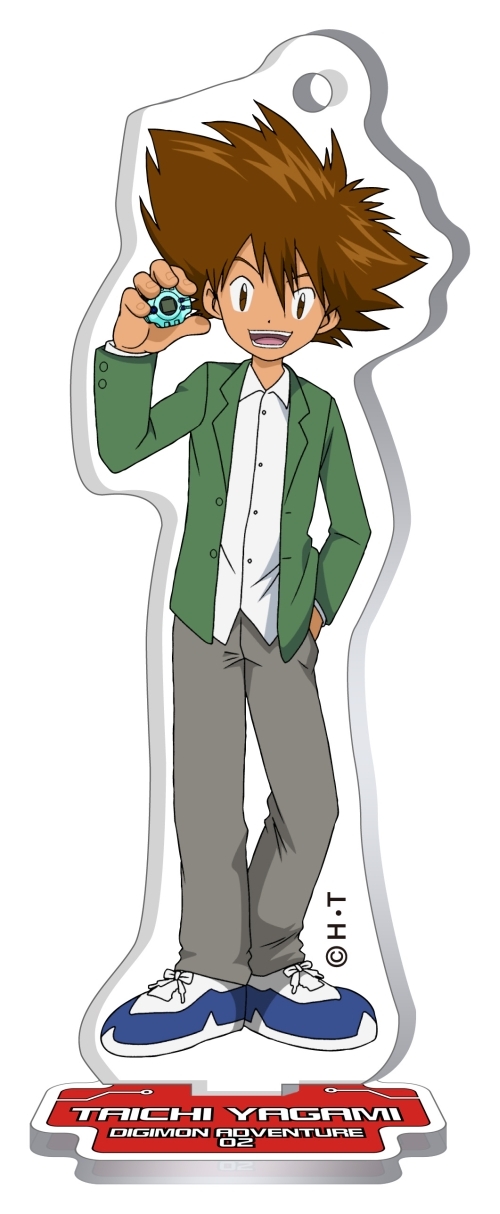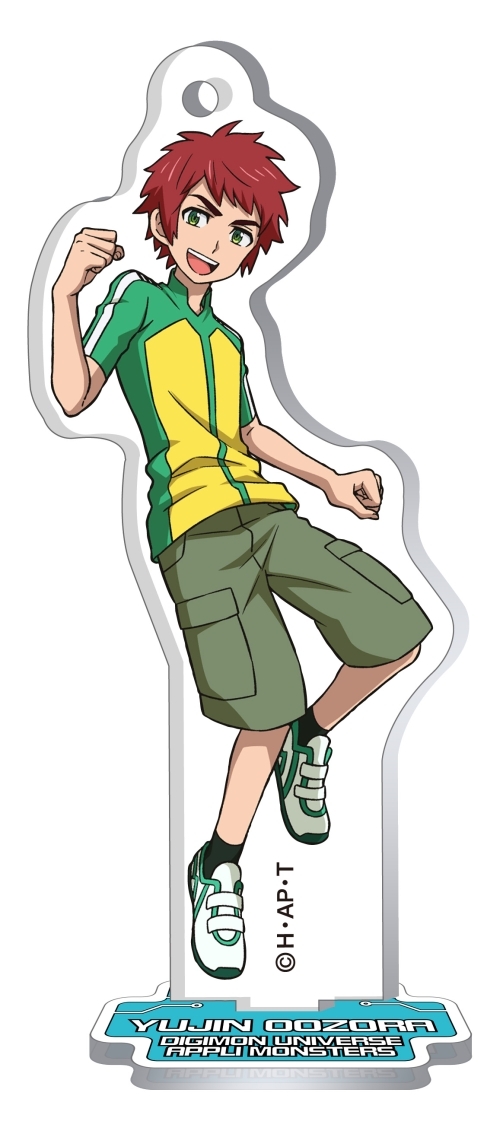 First up...
the third series of Digimon acrylic cards
! these acrylic cards feature various Digimon characters, and can be split into acrylic stands. And if you don't want to use the stand, they have holes in them so they can be attached to a keychain. A full case of 25 cards is 12,750 yen and ships in July.
The third series includes (02) Taichi, (Bokura no War Game) Koushiro, (02) Miyako, (tri.) Hikari, (Tamers) Jenrya Lee, (Frontier) Kouji, (Frontier) Kouichi, (Savers) Ikuto, (XW) Kiriha, (Hunters) Taiki, (Appmon) Yuujin, (Appmon) Eri, Agumon, Patamon, Etemon, Imperialdramon Fighter Mode, Guilmon, Fairymon, Lucemon, Alphamon, Gaomon, Dorurumon, Gumdramon, DoGatchmon, and Botamon!

A tri. themed evolution towel featuring Agumon and Gabumon
and their various levels! It measures roughly 35.4 by 13.8 inches and costs 935 yen.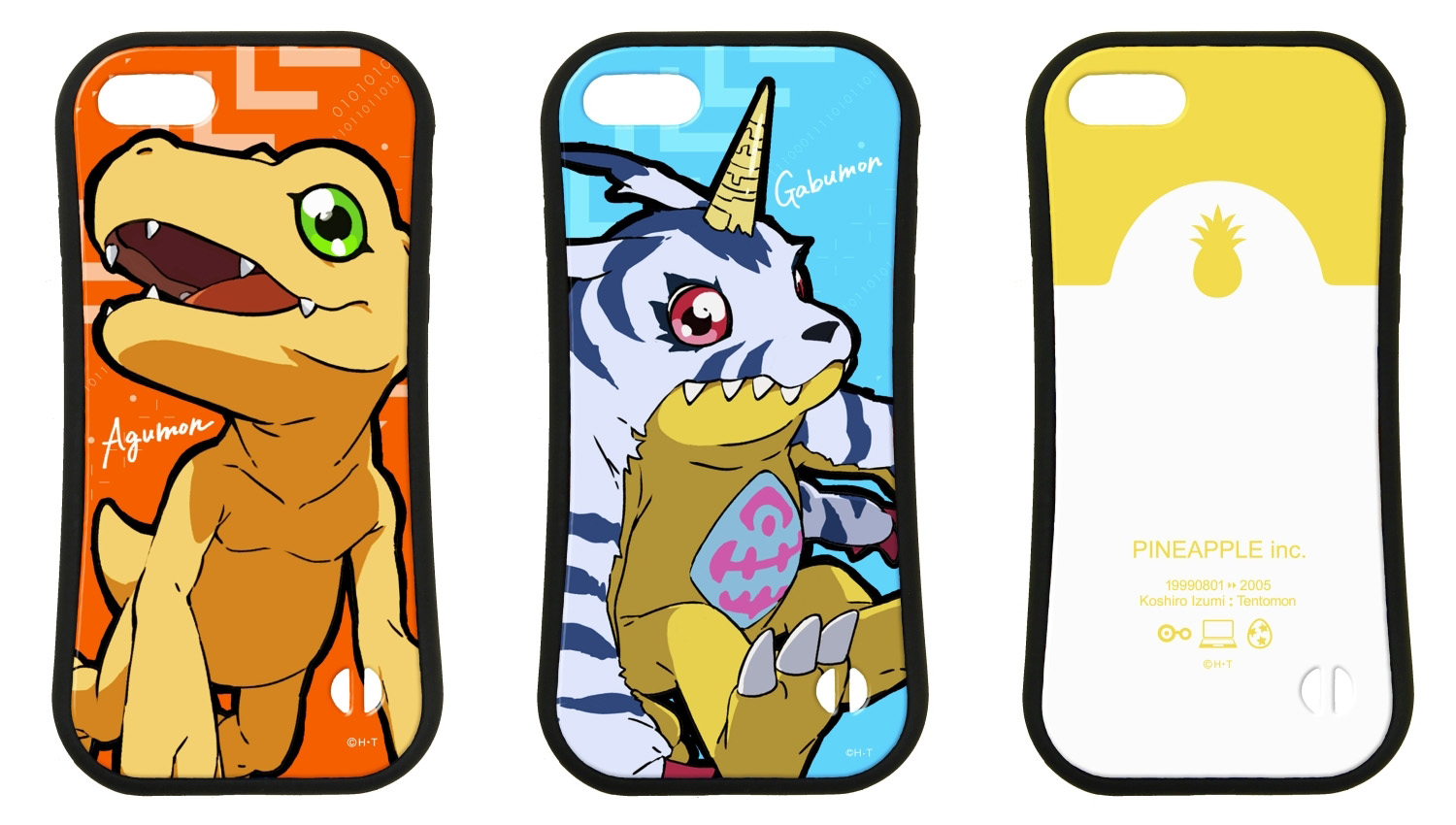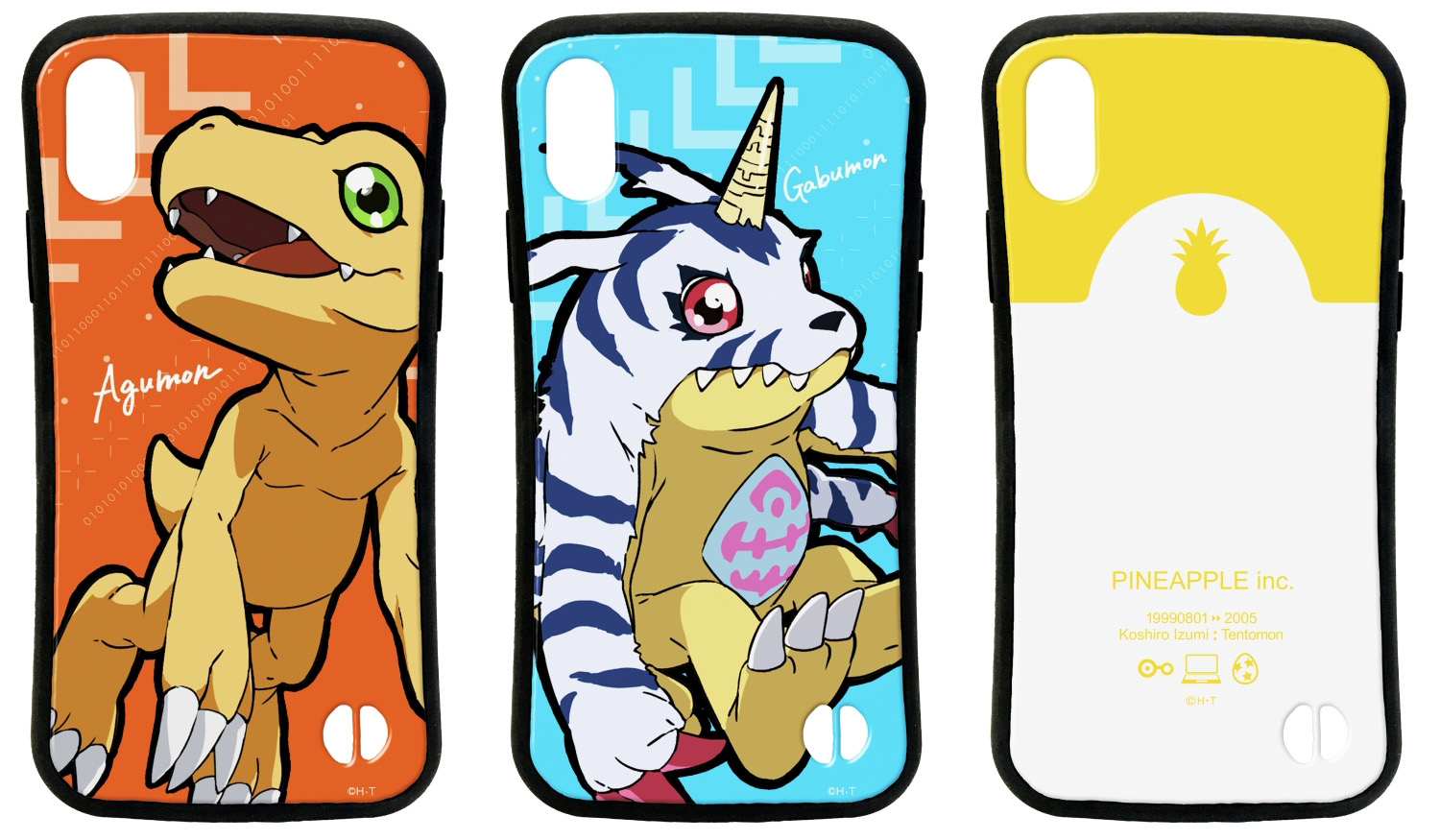 They we have iPhone cases! There are 3 designs- Agumon, Gabumon, and Koushiro. Each design is available in 2 models, one that fits the iPhone 7 and 8, and one that fits the iPhone X. Each is 2,720 yen and it is out in July.
iPhone 7/8-
Agumon
,
Gabumon
,
Koushiro
iPhone X-
Agumon
,
Gabumon
,
Koushiro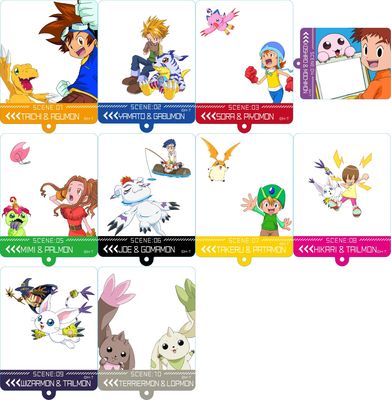 And then we have acrylic frames
. Each of these features 2 characters and can be used with photos, drawings, etc. to act as a fun addition to your images. A box of 20 frames is 10,200 yen and comes out in July.
A few different nice things that you can pre-order now, but there is one extra thing that isn't up for pre-order yet...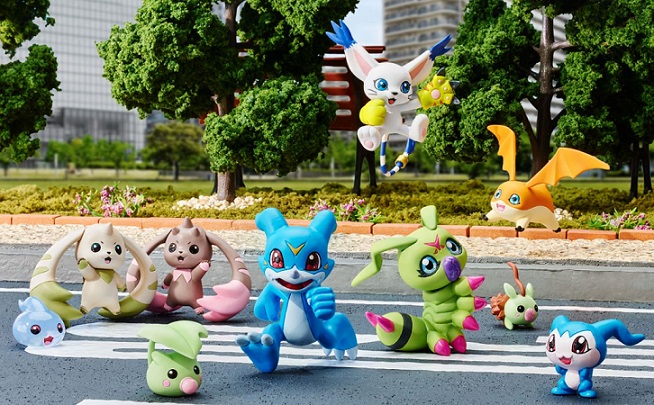 The re-release of the third series of DigiColle figures will go up for pre-order on June 7th!
Considering we only found out about it a few days ago, it's nice to know it'll be orderable so quickly.
This set of DigiColle figures includes Veemon, Chibimon and Chicomon, Wormmon, Minomon and Leafmon, Patamon, Tailmon, Terriermon, and Lopmon.