Show User Social Media
Hide User Social Media
Joined

Sep 8, 2006
Messages

17,360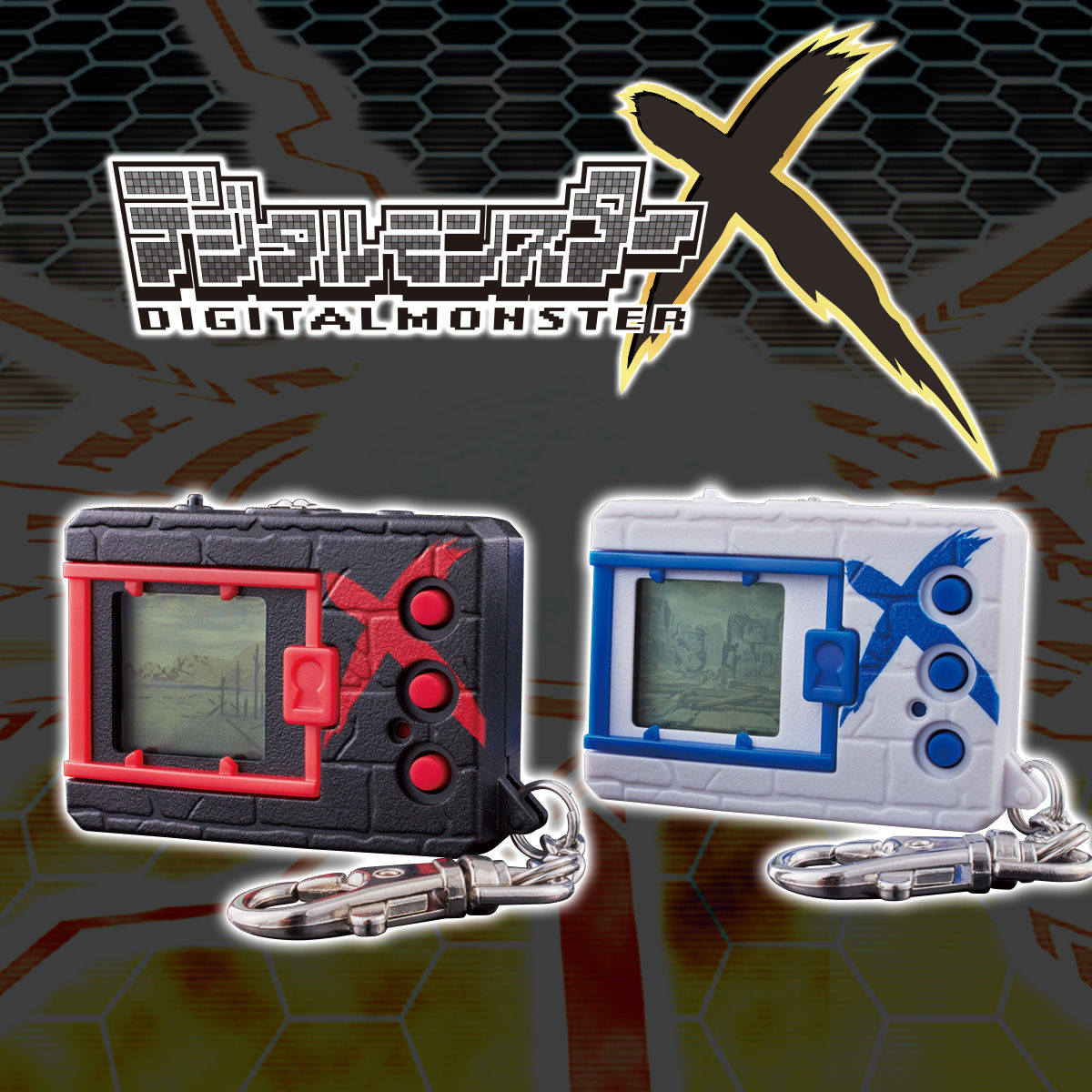 Various toy dealers and shops in Asia have begun to list US versions of the Digimon X Black and White.
While not a guarantee of a release, since miscommunications do happen, stores are in the midst of ordering their stock, so this is almost certainly happening.
This is roughly
what happened a year and a half ago when we first found out about the US release of the Digimon 20th V-pet.
Various bits of information, along with images, appear to have been filled in by various stores with information on the previous release of the Xs.
The price range stores are giving are a bit wider than last time though. Impulse Gaming in Malaysia lists both the
White
and
Black
with prices that convert to roughly $28.
Multitoys
in Indonesia is listing them with prices roughly $40.
Update- Removed the second image that had the information from Multitoys on it, as they have since removed their listing, and politely asked that I take it down as they pulled theirs down due to the price not being accurate. (Or Bandai is upset I'd guess.)
Update- Someone claiming to be from Bandai Asia (with a generic, non-company email) has sent us a message asking us to take down the article. We will alter articles if there are factual mistakes, but we do not remove them.
Update- Impulse Gaming asked, very politely, that we remove the photo of the image of their listing, so we did and have replaced it with a generic Digimon X image (their images were believed to be generic images anyways.)
So we will see what they end up costing when they actually go up for pre-order, hopefully sooner rather than later.
The Digimon X previously was released in the US through Premium Bandai USA for $35 each. They were very import friendly, so minus packaging and manual changes, these should be roughly the same as what came out in Japan (not dissimilar from the 20th.) Although it'll be interesting to see if we get multiple waves of the X1, or if they move on quickly to the X2 and X3.
More to come!
Thanks to a few people for sending in info on this.
The US Digimon 20th V-Pets are still available to purchase: (Affiliate links)
Wave 1:
Brick
Gray
Blue
Yellow
Wave 2:
Transparent Purple
Transparent Yellow
Transparent Green
Transparent Blue
Wave 3: (Pre-orders)
Neon Red
White
Black
Purple
Translucent Neon Green
Translucent Orange
Glow in the Dark
Last edited: