Show User Social Media
Hide User Social Media
Joined

Sep 8, 2006
Messages

17,404
Bandai has announced
a new card game event for the US, the Digimon Card Game Digi-Showdown.
10 challengers and 2 champions (or 1 champion competing against two groups?) have been split into groups of 2 (1 champion and 5 challengers.)
The champion of each group plays each challenger once.
If the challenger wins, they get $1,000.
If the champion wins, they add $1,000 to their winnings, with a few exceptions. If they get 4 wins, they get an extra $1,000 for a total of $5,000. If they win all 5 they double that to $10,000.
If all 5 challengers in a group win, they each get double their prize for $2,000 each.
Applications for challengers are open until October 28th
on the event page
on the card game site.
The matches will stream in February and March.
The champions are chosen from a pre-match event...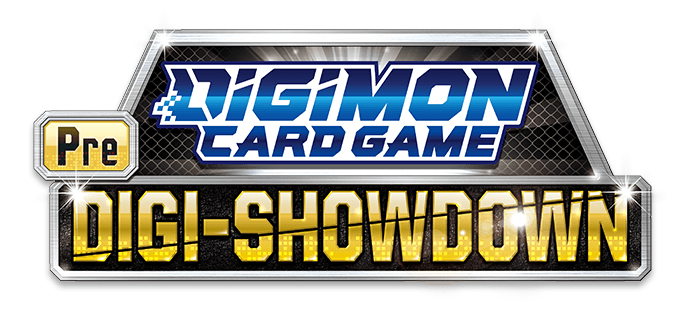 The Pre-Showdown has already been held, and will be streamed in November. This event decided on the champions for the proper event.
And we end with a short video teaser for the event...
Will it be good? Will it be ok?
Will it at least not be as embarrassing as the last streaming tournament event they did? They streamed part one, and it was so embarrassing I'm pretty sure they never followed up on it. It's notable that the prior event was 'also' called Digi-Showdown...
Maybe this time will go better.
Last edited: