Show User Social Media
Hide User Social Media
Joined

Sep 8, 2006
Messages

17,404
​
​
With a week left until the pre-sale of the English version of the Digimon Card Game we have a few different things to go over.
First up,
the first card errata and correction
.
The first of these slightly changes the V-Tamer card for Tai. The corrected version is on the left, while the original shown version is on the right.
The site's description of how to handle the uncorrected card:
Errata Cards are cards which have their text changed due to misprints, to clarify translation or wording, or to adjust game balance.
The Card Errata "After" text is applied to all game
formats and takes precedence over the original wording of the card.
V-Tamer Tai is one of the potential box topper cards for Special Booster 1.0. The 'pre-fixed' version can be played and used as if it is the corrected/updated version.
The corrected/updated version will be included in the potential promo cards to get in Special Booster 1.5.
Next up, various rule documents which have had updates recently. A full list with links:
Rulebook version 1.3
Q&A regarding General Rules
Q&A regarding booster 1 cards contained in special boosters 1.0 and 1.5
Q&A regarding booster 2 cards contained in special boosters 1.0 and 1.5
Q&A regarding starter deck cards
Q&A regarding promo cards
Then for those still looking for where to get cards from for the pre-sale,
you can check the full list
of shops taking part in various regions:
United States
Canada
Latin America
Europe
Oceania
And last up,
some updated details
for
the previously announced
online tournament events on December 12th and 13th to celebrate the pre-release...
The tournament events will be online via Discord (you'll need a webcam unless you are using a mobile device, which has one built in.) It will be singles matches, best of 3, with 50 minute qualifying matches.
A tournament rules manual will be provided soon.
US players can register for the online event
here
. You'll also want to register for a BCC ID
here
. (They'll be using the same registration/ID system as the Dragon Ball Super card game.)
European players can register for the event
here
. They will also need a BCC ID from
here
.
Latin American players should go
here
and Oceania players should go
here
.
The full prize list is:
​
Participants- 2 memory gauges, 1 storage box, 1 promo pack 0.0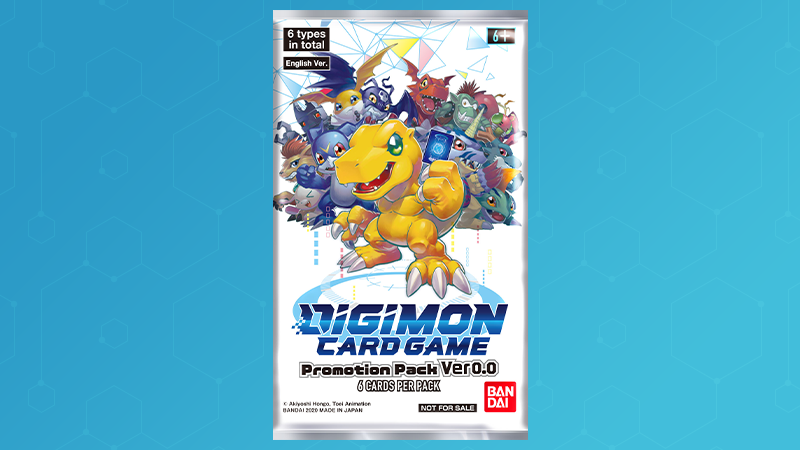 Top 16- 3 promo pack 0.0

​
1st Place- 1 set of sleeves and one card case.
The memory gauges were given away at events in Japan shortly after the card game came out. The promo packs have been given away in both Japan and the US. The card box is new, and if the promo shot is accurate, features images
from Starter Decks 4, 5, and 6
, coming out in roughly a week in Japan.
Both the sleeves and card case given to first prize were sold items in Japan.
Under a week to go for those who are able to nab pre-sale cards!
All the day 1 cards (the 3 starter decks, special booster 1.0, and a bunch of promo cards) we have clean images for, which can be found
here
.