Show User Social Media
Hide User Social Media
Joined

Sep 8, 2006
Messages

15,598
A few US card game updates...
First up, some updated details
on the US release of Special Booster Set 1.5.
It will be released in February 2021, contain 152 cards and the card distribution will be:
Common: 64 types
Uncommon: 40 types
Rare: 35 types
Super Rare: 10 types
Secret Rare: 3 types
Packs will be $3.99 and contain 12 cards. Booster boxes will contain 24 packs.
Like Special Booster 1.0, this will contain English versions of cards from Japanese Boosters 1, 2, and 3.
The Digimon Card Game will be released in English in January 2021, with an early release at some retailers in November 2020. Previous details can be found
here
,
here
, and
here
.
Next up, something new!
A fun late night surprise. Premium Bandai USA has announced the Tamer's Evolution Box. The box will be a collection of accessories for the card game, along with some new cards.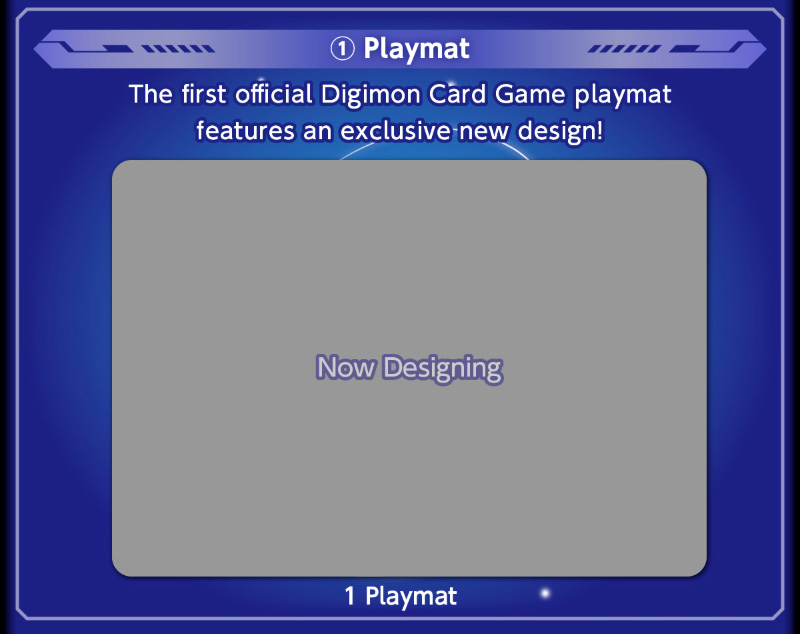 First up is the first official playmat for the English version of the game. It features a new design that will be exclusive to the set.
Then there is a 2 player memory gauge that is themed after Agumon and Gabumon's evolutions in their sprite forms. An acrylic marker with an egg design is included.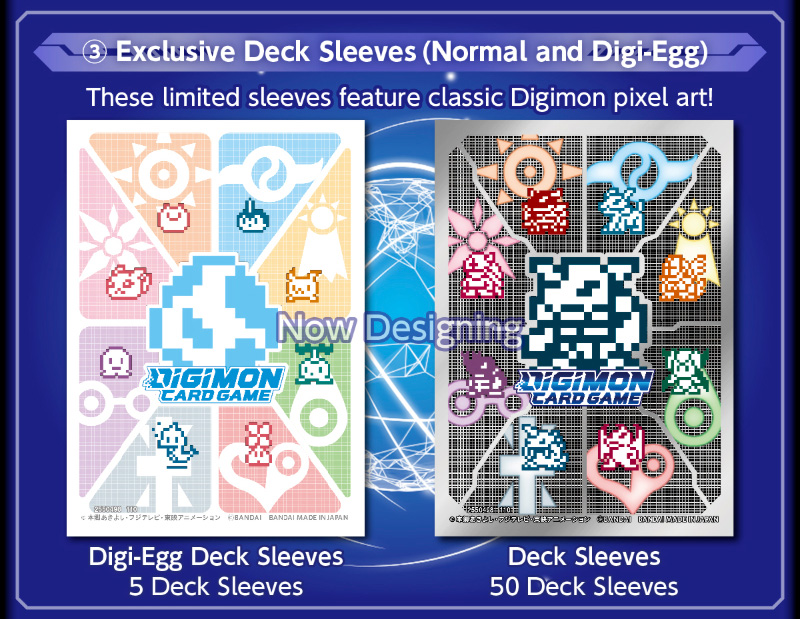 Sleeves! Both designs feature the crests in the background, with sprites in the foreground and center.
You get 5 of the Digi-Egg sleeves, which feature the Digimon at their lower levels and a digi-egg in the middle.
You get 50 of the main design which features the Digimon in their final levels they appear in from Digimon Adventure, with Omegamon in the middle.
Next up is a card case featuring Digimon sprite art. It appears to be Adventure themed, with the crests on the top.
Then last up are '3' things.
First are new parallel cards from the Japanese version of the card game. These option cards feature new art of the 8 partners from Adventure in the final forms they appear in from the original anime series.
Then you also get the equivalent English versions of these 'alternate art' cards.
And last is a storage box.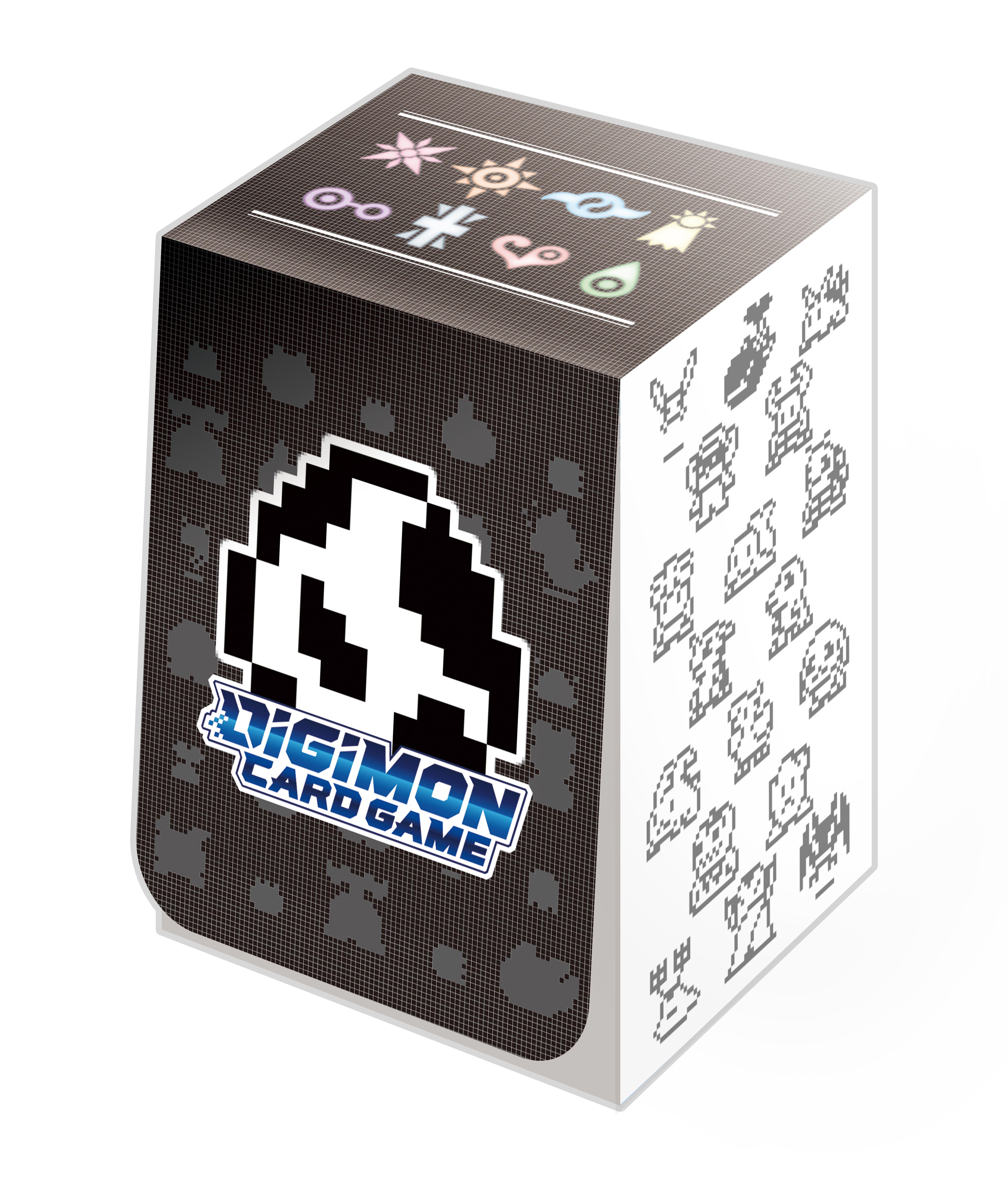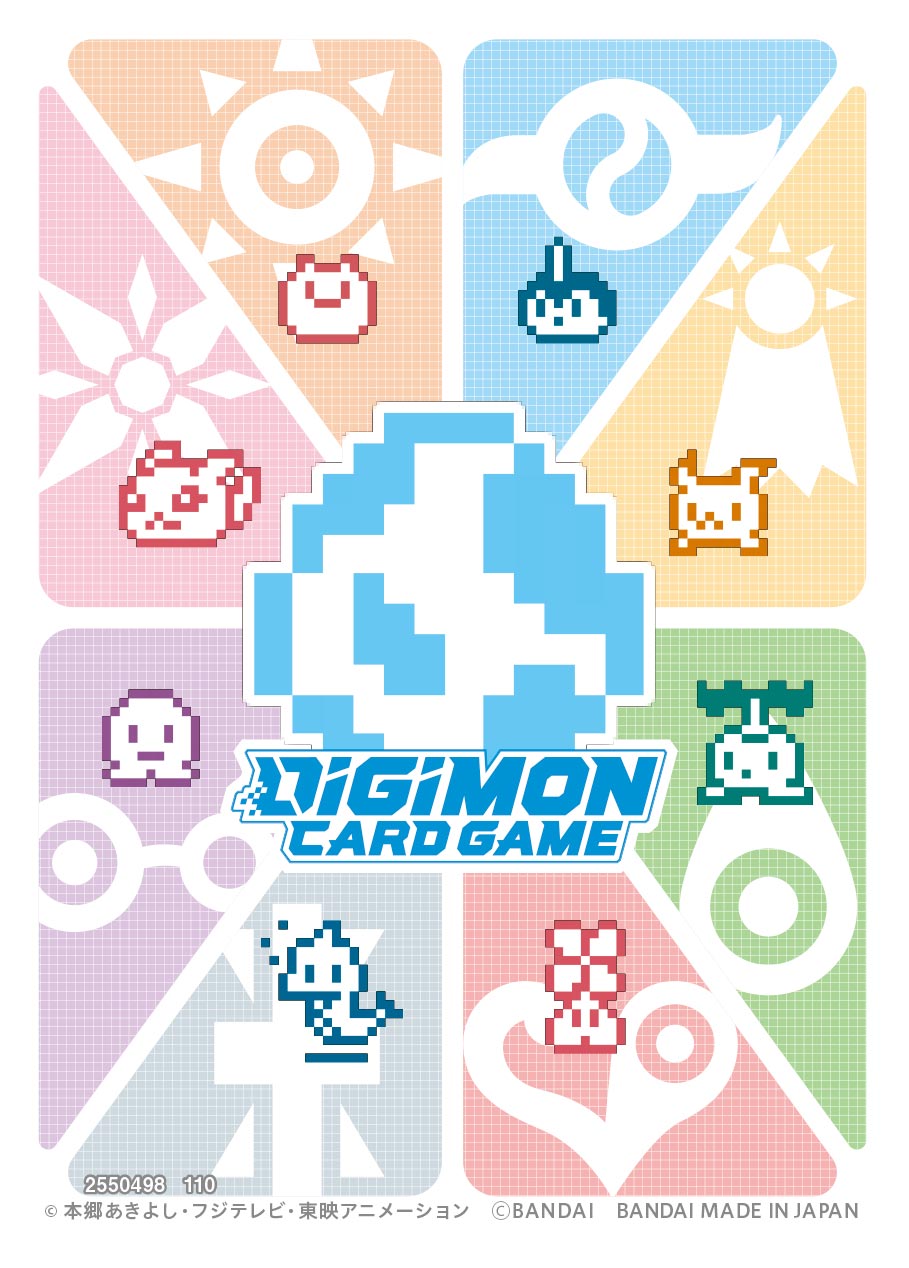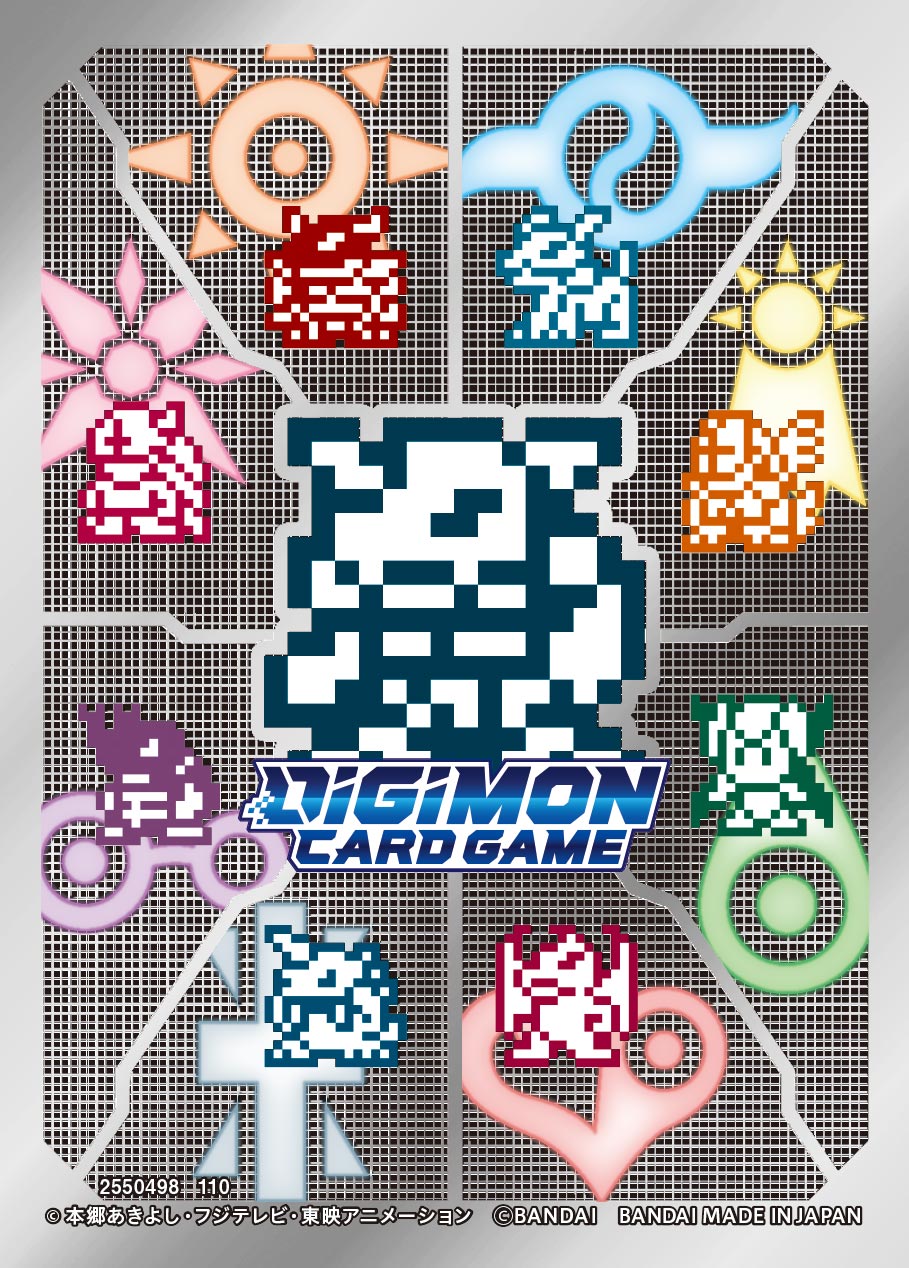 The Tamers Evolution Box (PB-01) is currently on sale at Premium Bandai USA
for $70. Pre-orders close on November 1st, and it ships in February 2021.
Pre-orders may close early if they hit a maximum number they have planned. They also note that this will be sold in other regions.
Don't forget that Premium Bandai USA is also doing a contest
where you can win some promo cards for the upcoming English release of the card game!
Update-
Premium Bandai Japan just put it up
. Most of the details are the same (although they don't mention if they get 'our' English version cards), and the images of the parallel cards are a bit larger...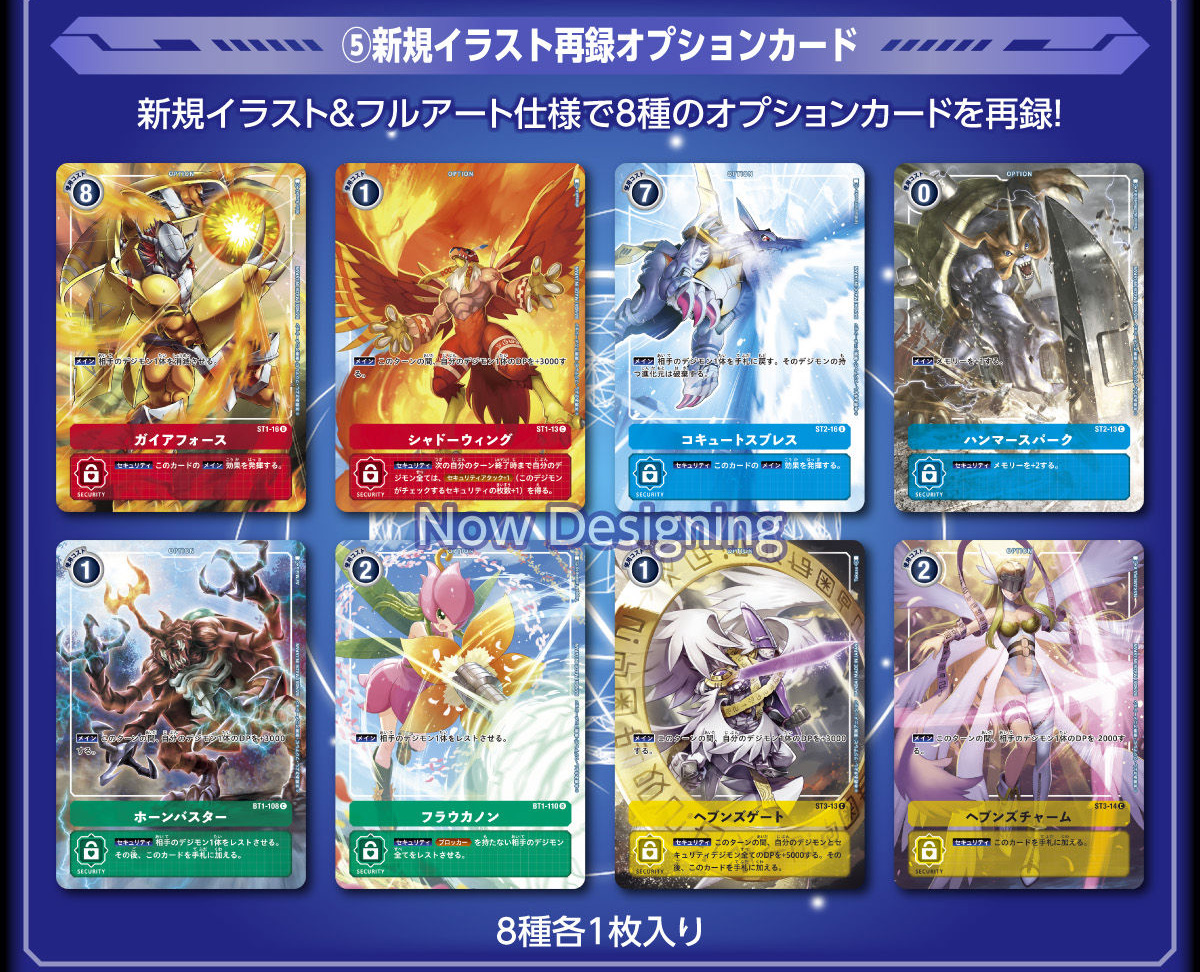 To get the Japanese version...
You'll want to contact an intermediary to get these items sent to you. WtW is not affiliated with any, but here are a selection of intermediaries that have worked well for various WtWers and their friends in the past:
From Japan
Rider Proxy
Nippon-Yasan
The Bandai Premium store has also chosen to affiliate themselves/recommend a few potential shops to be used as intermediaries for non-Japanese buyers:
Buyee
From Japan
(this From Japan link shows various items that they waive commission fees for.)
Samurai Buyer
DEJapan
You'll want to provide your chosen intermediary with the link to the item. Just copy paste the link to the product pages for what you want and send them a message about it and they'll take care of it after they discuss pricing and their policies with you. The links embedded in the news article for the products are exactly what you'll need to send them.
Some of the intermediaries have a full storefront and may have the item listed, so you may want to check that first.
Last edited: