Show User Social Media
Hide User Social Media
Joined

Sep 8, 2006
Messages

16,411
A few different updates...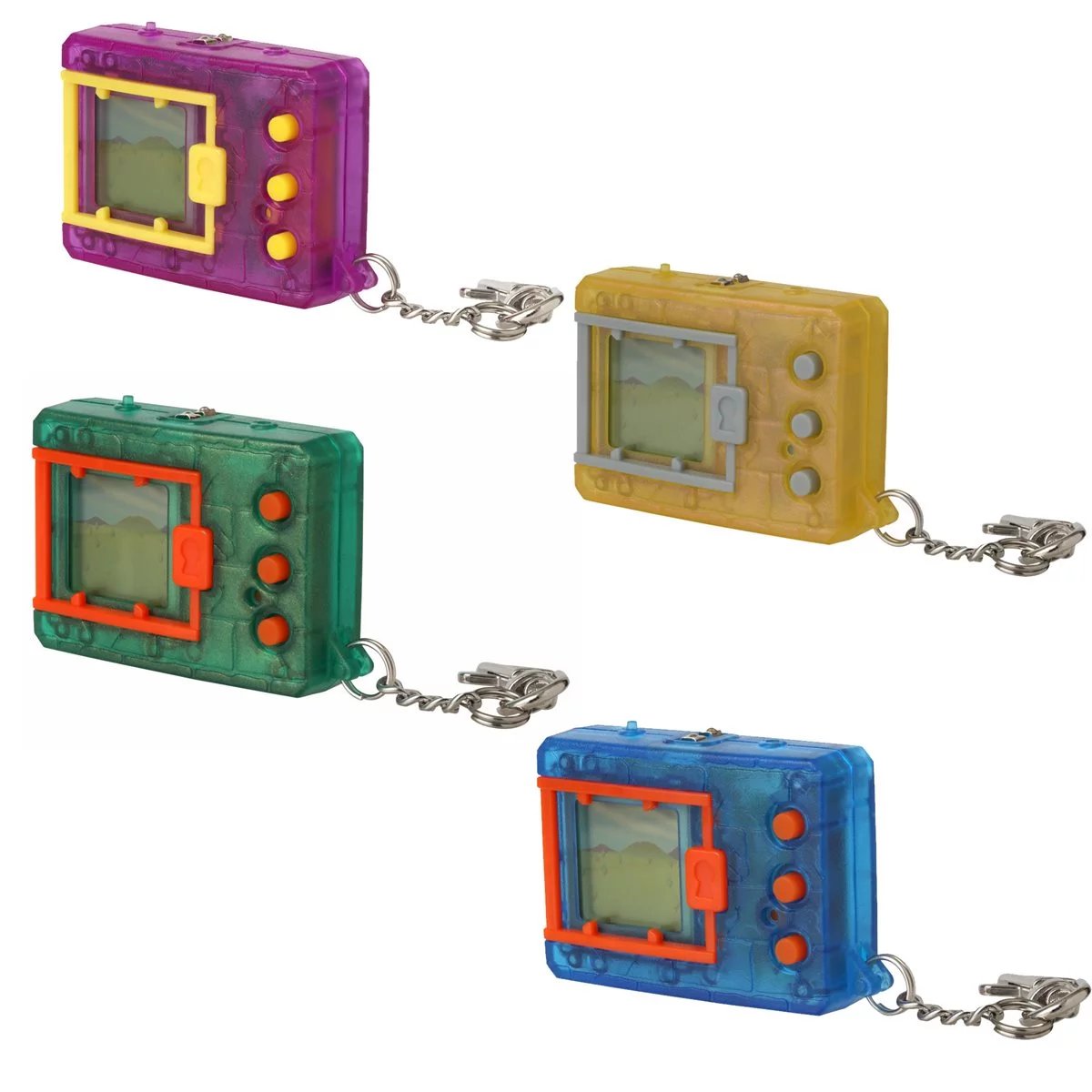 Amazon has begun to take pre-orders for the new Wave 2 US V-Pets! These new V-Pets are the Version 20th with Lunamon and Coronamon exclusive eggs.
We've previously seen February and April as potential ship dates for these, Amazon lists March 15th.
They currently (at the time of this posting) only have yellow and green up for pre-order. Be careful which links you click here AND on Amazon, as the display name seems to be set incorrectly at the moment on Amazon's website. Our links are correct to what Amazon indexed initially, and even odder, Amazon's own color labels on their page is correct, it simply displays the product title incorrectly...
Amazon pages: (affiliate links)
Purple
Yellow
Green
Blue
Prior Wave 2 V-Pet News can be found here.
And then some movie news!
First up, more Kizuna promotions are beginning to show up in advance of the film coming out next month.
The Toei Kansai Twitter
has tweeted an image of Taichi and Yamato's standees and says there is only 2 full sets of 12 in Japan, with the Umeda Burg 7 theater being the only one in western Japan displaying them.
Mame237 posted photos
of the Koushiro and Iori ones, mentioning he took them at the Burg.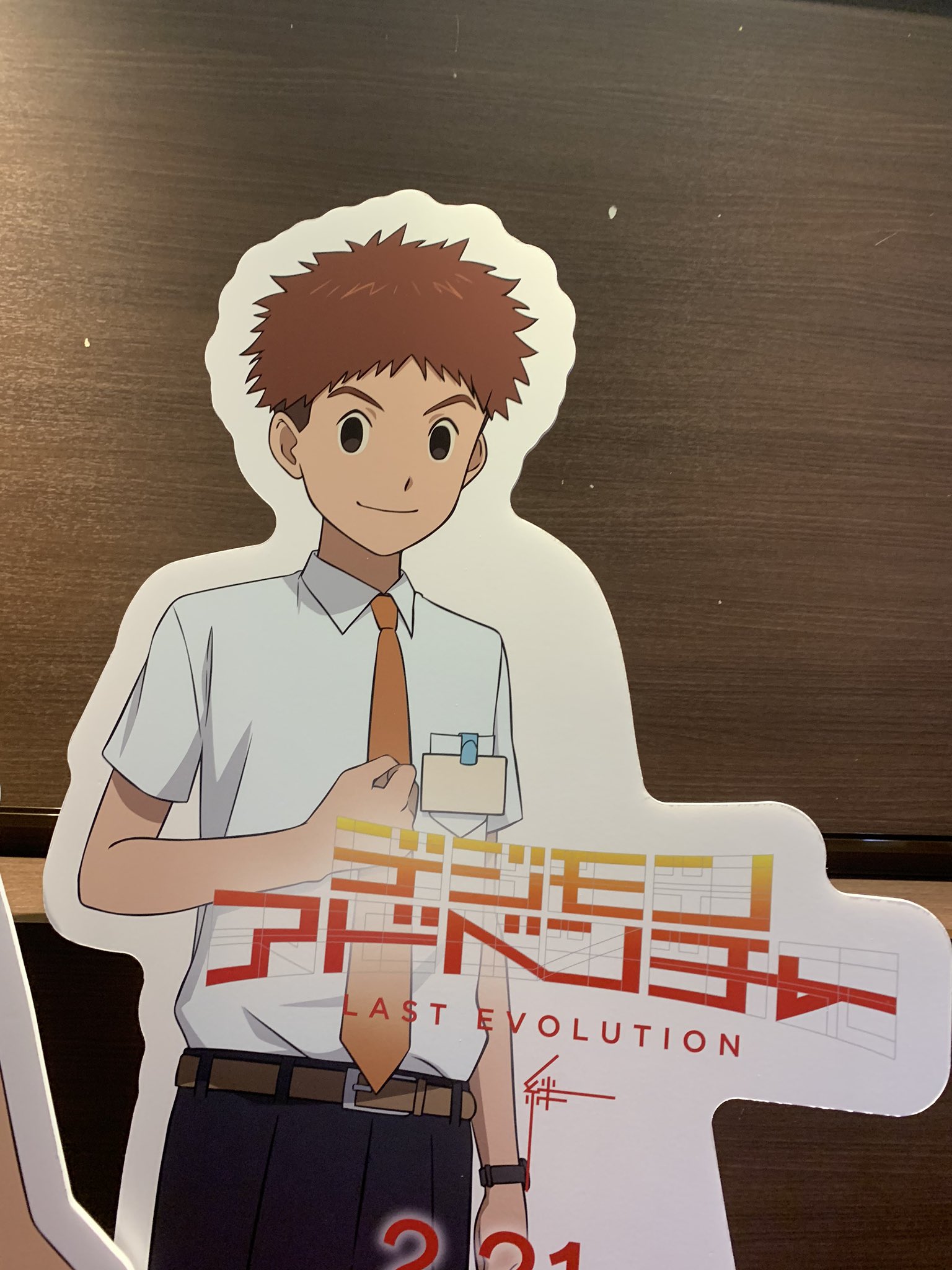 On top of the standees,
Kumamon Adventure
posters have begun to go up!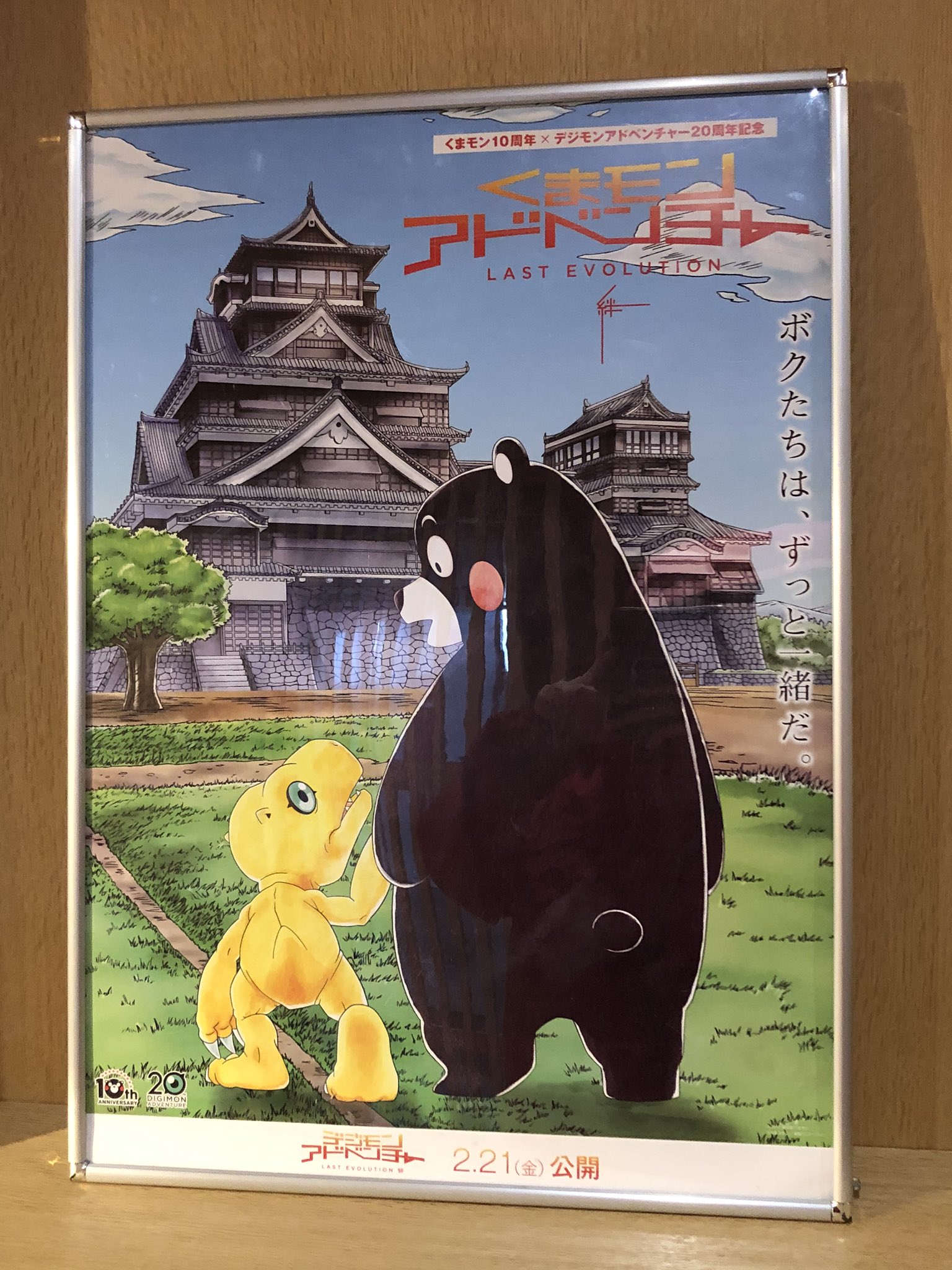 Supreme3325
posted an image of one he saw.
Less relevant to all of us... (We can enjoy buying V-Pets, and even looking at promotional photos...)
As part of the celebration/leadup to the new film, a bunch of older Digimon content will be shown on a few premium channels in Japan.

The Toei Channel has announced they will be showing the 4 Adventure and 02 films:
Digimon Adventure (the Movie)
will be shown February 7th, 21st, and 28th at 5pm.
Digimon Adventure: Our War Game
will be shown February 7th (5:30pm), 14th (5pm), and 21st (5:30pm.)
Digimon Adventure 02: Hurricane Touchdown/Golden Digimentals
will be shown February 7th (6:30pm), 14th (6:00pm), and 28th (5:30pm.)
Digimon Adventure 02: Diablomon Strikes Back
will be shown February 14th (7:30pm), 21st (6:30pm), and 28th (7:00pm.)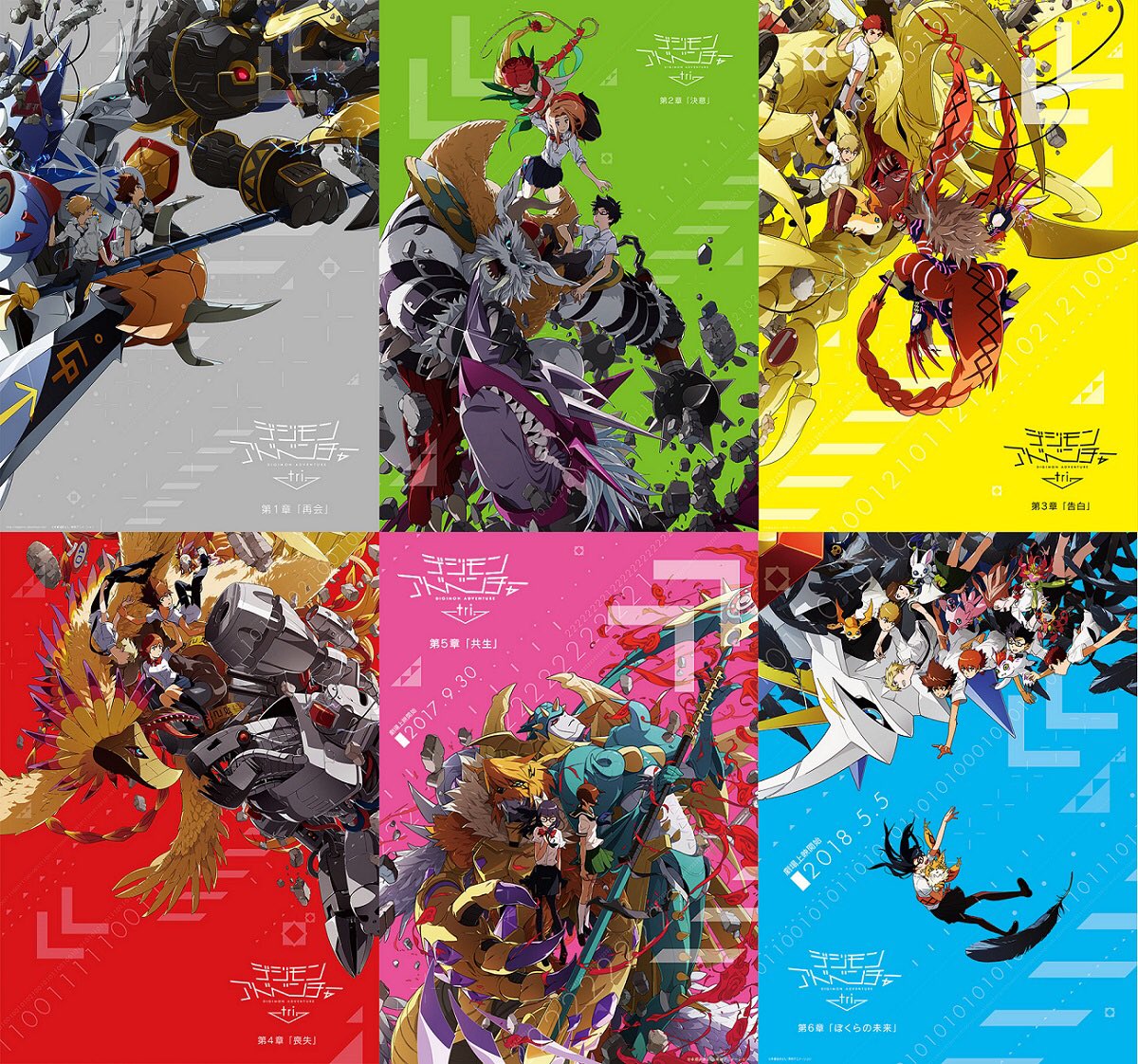 And
Animax has announced
they will be showing all of Digimon Adventure tri.:
Part 1 will begin on February 9th at midnight and Parts 2 and 3 will directly follow.
Part 4 will begin on February 16th at midnight and Parts 5 and 6 will directly follow.
V-Pet pre-orders starting up is great, and the movie promotion starting to kick into gear is fun.