Show User Social Media
Hide User Social Media
Joined

Sep 8, 2006
Messages

12,711
A number of updates to go over!
First up, a few ReArise updates!
Bandai has pre-registrations up for Digimon ReArise on both the
iOS App Store
and
Google Play
.
The Google Play page is currently not loading properly, but the App Store page lists an expected release date... July 29th!
The ReArise Twitter asks
that everyone look forward to the game this summer and that the team is working hard on it. Based on the tweet and the App Store listing 'expected' release date, I wouldn't take it as exact at the moment.
In addition to pre-registration and a release date...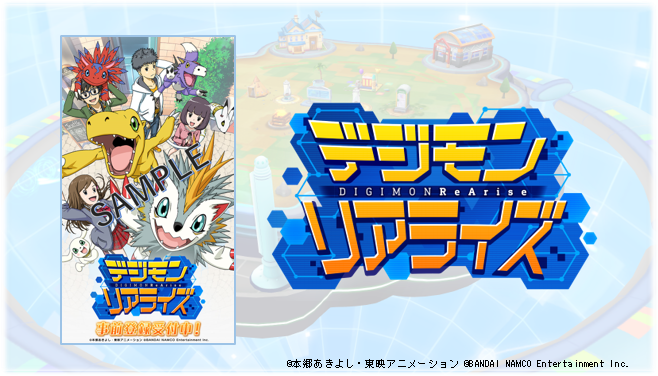 They're holding a promotion
where if you friend the Digimon ReArise Line account you can win wallpapers for your computer and smartphone by doing a quiz (add the ReArise account as your friend with the link at the beginning of this line.)
Update- I went ahead and went through the whole process...
After adding, message the ReArise account the word Quiz.
It will send you a quiz question. I don't know if the questions/answers are the same for everyone, but here were mine (the specific questions asked suggest they might be the same for everyone.)
1- What is the name of the first Digimon shown in ReArise? エリスモン (Erismon)
2- What is the Twitter account for ReArise (don't include @)? Digimon_rearise
3- How many Digimon are on the ReArise key art? 6
After this it asks you if you want it for computer or smartphone. Respond PC for computer, SP for smartphone. You can give the responses separately and get both if you want.
The wallpapers aren't as high resolution as I would have liked to be honest... 1280x720 for computers and 720x1280 for smartphones.
To celebrate pre-registration for the game
the Bandai Digimon Twitter
put up some fun art. Erismon is waving to all of his new friends while Tailmon is about to do something a bit mischievous.
Moving on to tri...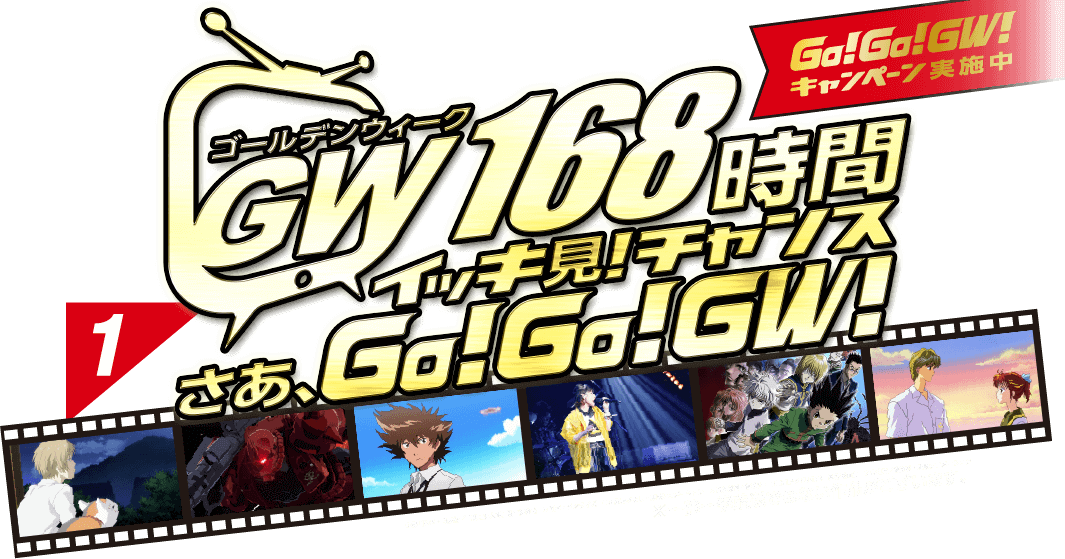 As part of it's
Go Go Golden Week promotion
where it's showing various popular anime in a marathon friendly format, Animax will be showing the first 5 parts of tri. before Part 6 is out!
It begins May 3rd at noon and runs straight thru the end of Part 5 (ending at roughly 8:30pm.)
Animax isn't the only company in Japan advertising they will have tri. in a marathon friendly format though...

Netflix in Japan is advertising
that they have the first 5 parts of tri. so that you can marathon them before seeing tri. Part 6!
Onto figure news!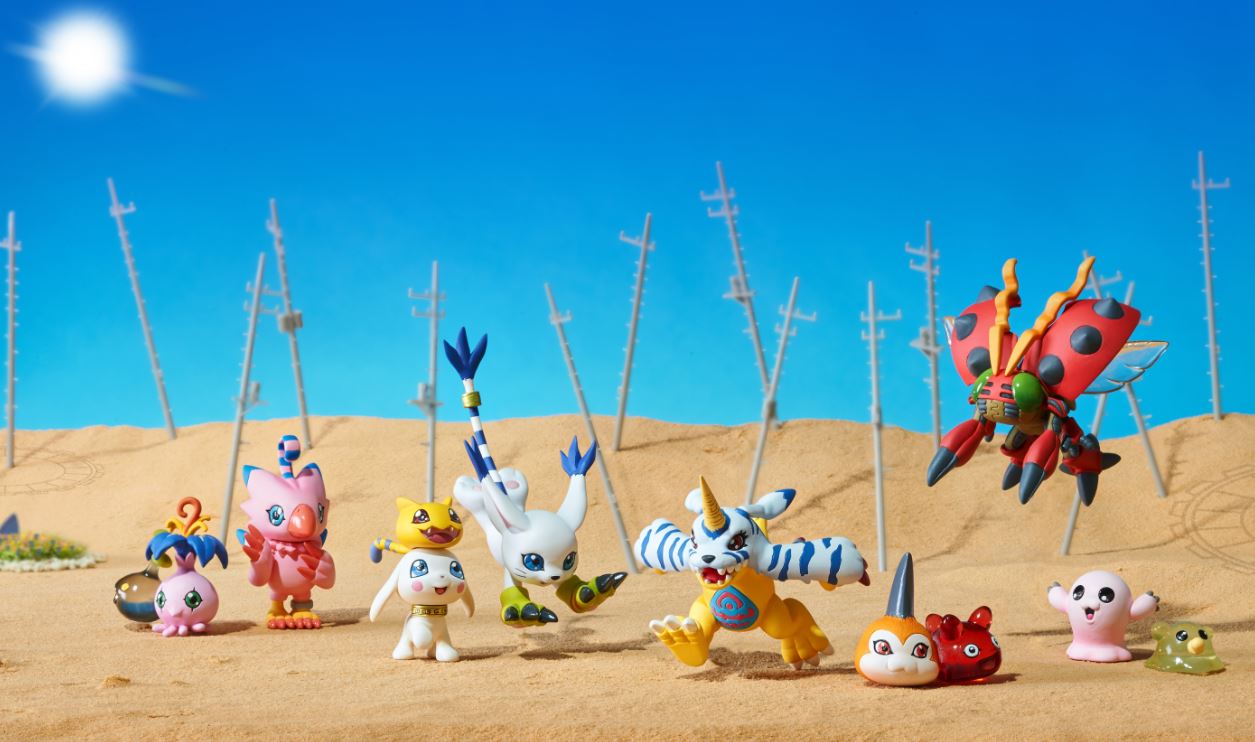 Megahouse has announced the second set of Digimon Adventure DigiColle figures are going to be re-released!
After they announced the first set would be re-released
this was somewhat expected.
The second set included Gabumon, Piromon, Tentomon, Tailmon, Tsunomon with Punimon, Pyocomon with Nyokimon, Mochimon with Bubbmon, and Plotmon with Nyaromon.
Pre-orders will open on May 9th. We expect these to be random packed in cases of 8, the same as the initial release.
Last up, a small Digivolving Spirits update!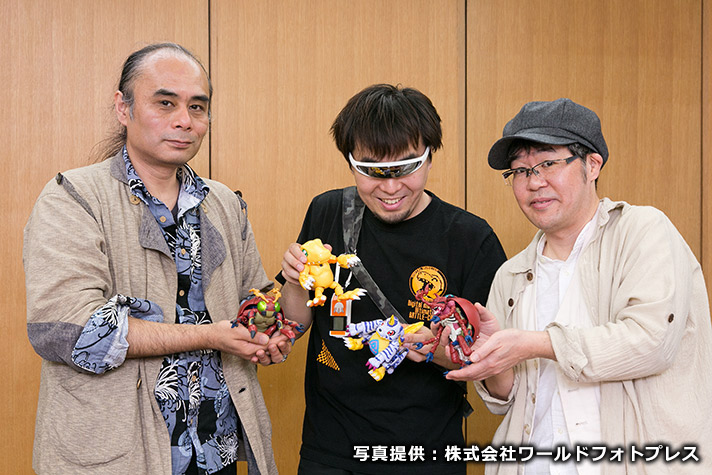 Target Nishizawa with Director Kakudou and Kenji Watanabe showing off Digivolving Spirits figures, with a focus on Tentomon/AtlurKabuterimon.
There will be an interview with Kenji Watanabe released in the middle of May, and they've released a proper image of the shikishi that Director Kakudou drew.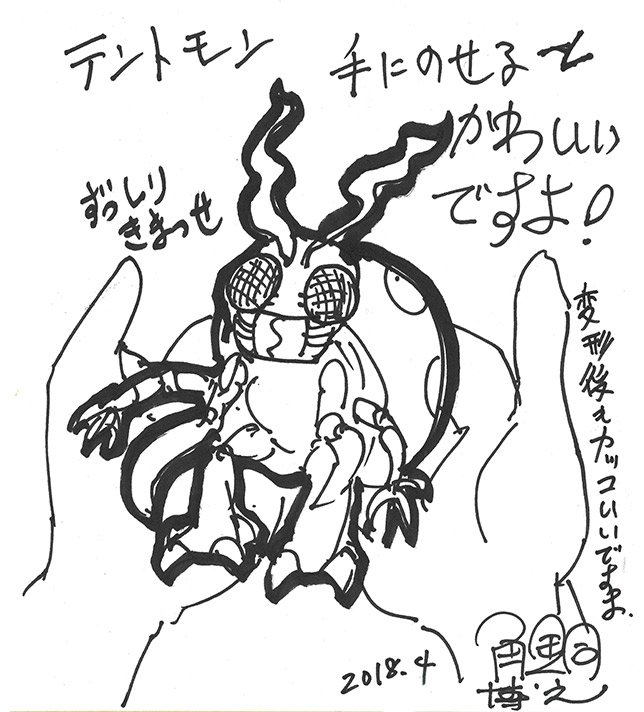 Up until this point we only had photographs people took of it at the Yodobashi Camera store in Akihabara.
Pre-Orders for Digivolving Spirits AtlurKabuterimon are currently open, and Angewomon ships soon!
A lot of fun bits of news! You gotta wonder what else might get tossed out there in the lead-up to the finale of tri....