Show User Social Media
Hide User Social Media
Joined

Sep 8, 2006
Messages

16,409
A few Tamers Blu-ray updates!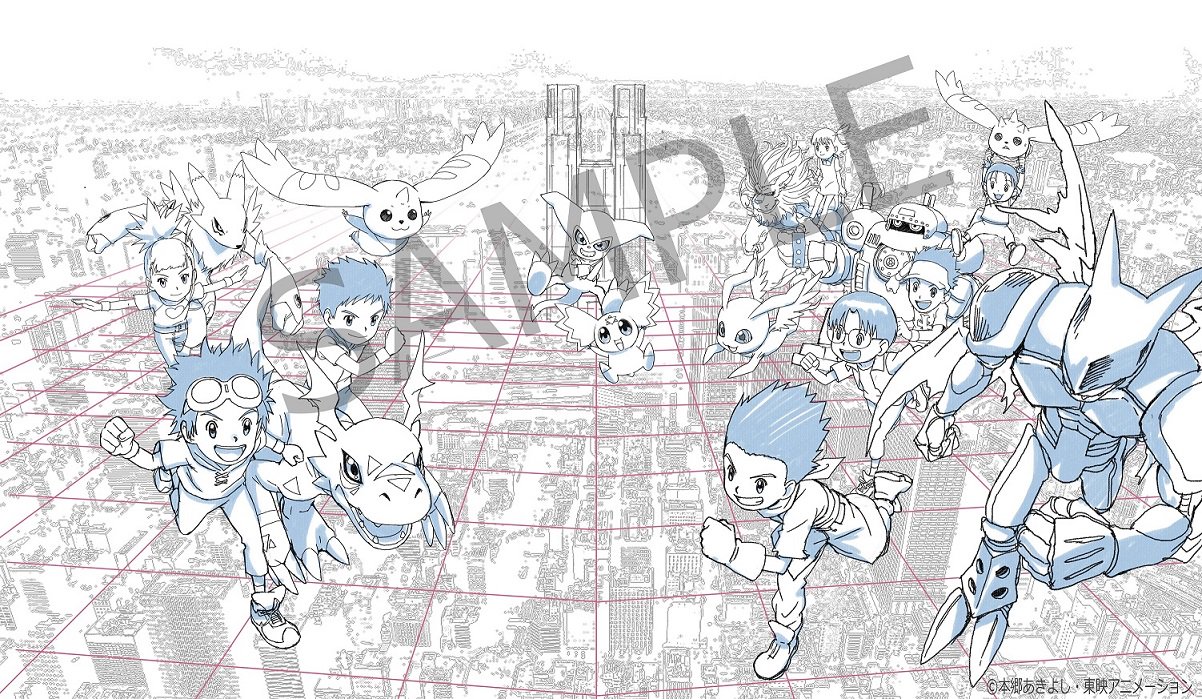 First up, they've shown a new preview of the lineart for the Blu-ray box.
As suspected, other sides of the box will show more than the 3 primary characters and their Digimon.
On the back side we get to see the other Tamer and their Digimon! And putting Culumon and Impmon on the spine, along with a familiar building, finishes off the cover art very nicely!
As we first learned
a few days ago
, the artwork is being drawn by Katsuyoshi Nakatsuru, who acted as character designer for Adventure, 02, Tamers, and Frontier.
I can't wait to see this colored, as it should really like quite amazing.
Next up, is a small staff list for the new audio drama that will come with the Blu-ray set...
Producer: Seki Hiromi
Script: Chiaki Konaka
Director: Yukio Kaizawa
Sound Director: Hiroyuki Kakudou
This reunites various crew members from the series.
Seki Hiromi, the producer who oversaw Digimon for much of it's history.
Chiaki Konaka, who wrote the overall structure for the series, along with writing a large portion of it's episodes.
Yukio Kaizawa, who was the overall director for the series.
Hiroyuki Kakudou, best known as the director of Adventure, 02, X-Evolution, and an episodic director for much of the franchise (along with doing various other elements.)
No cast list for the audio drama yet...
Pre-orders are available for the Digimon Tamers Blu-ray box. It will be available April 3rd, 2018 for 53,800 yen. Early versions of the box will include the new Tamers audio drama that we just received staff info for.
The first link is a CDJapan is an affiliate link that helps the site.
Digimon Tamers BD-Box
Digimon Tamers BD-Box Amazon Edition (includes F4 size (8.27 x 12.99 inches) fine board.)