Show User Social Media
Hide User Social Media
Joined

Sep 8, 2006
Messages

15,581
An update on the upcoming Stage Play event.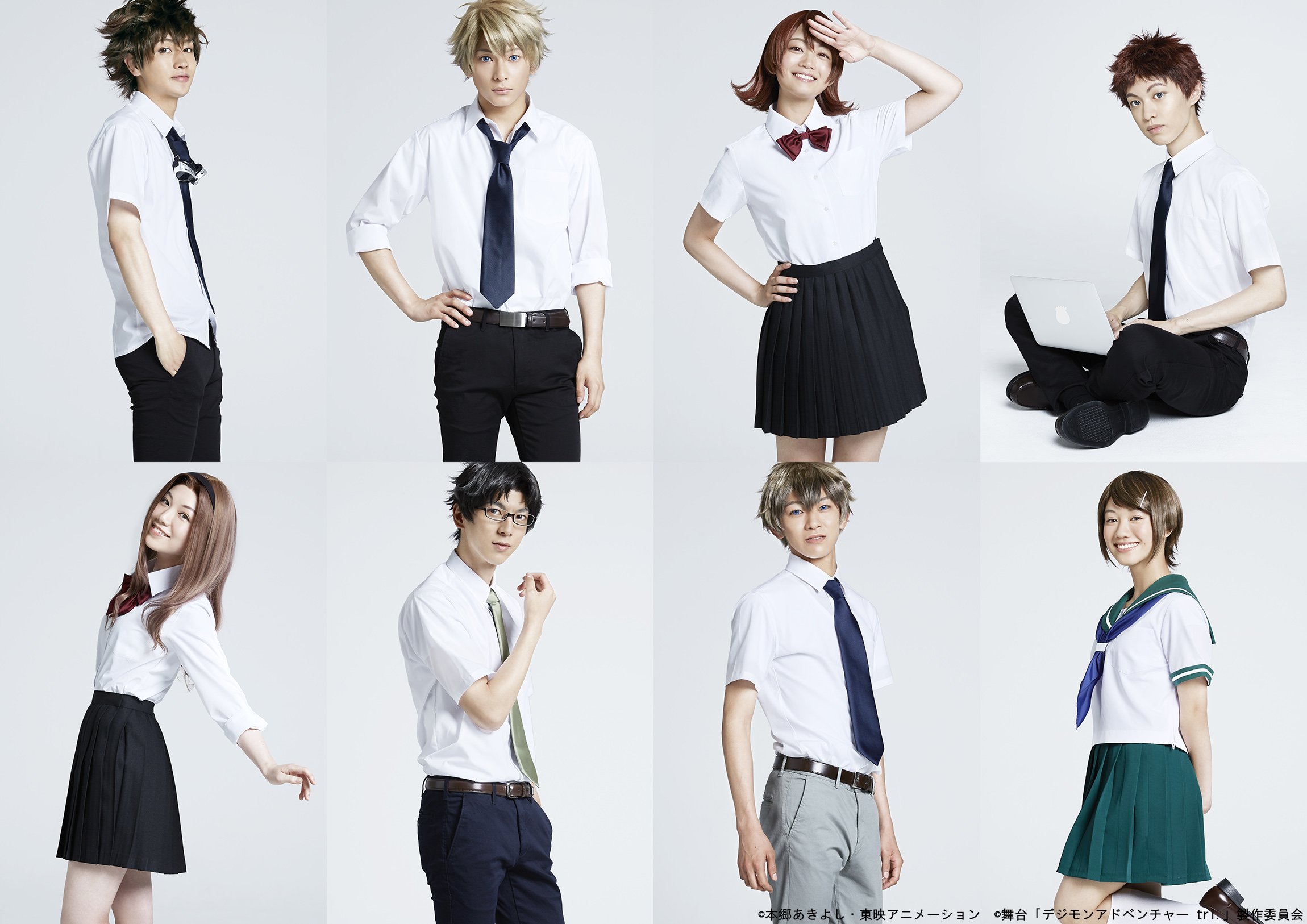 The updates they've given mostly act to update and clarify information they gave
last time
, since the event will be held in under a week.
Those who pre-ordered the tri. Stage Play DVD from the theater when it was running were able to sign up for a ticket via Club Animate for a
tri. Stage Play DVD talk and meet event on April 21st
.
People who applied for entry to the event have been contacted and need to respond to Animate if they will be attending.
Originally announced as just Gaku Matsumoto (Taichi) and Shohei Hashimoto (Yamato), they had announced Marina Tanoue (Mimi), Junya Komatsu (Jou), and Kenta Nomiyama (Takeru) would also be there, before pulling the announcement. They also apologized for some of the miscommunications regarding the event.
They're put up a new announcement that not only will it be the five previously announced cast members, but will also include Suzuka Morita (Sora), Kamimura Kaisei (Koushiro), and Yuna Shigeishi (Hikari.)
So all the actors who played the Chosen Children will be at the DVD event, leaving Oreno Graffiti (Etemon) as the only primary cast member to not be announced as attending.
Update- Tweaked the explanation above of how you would get a ticket.
Prior Stage Play news can be found here:
Original Announcement
Male Cast & Synopsis
Digimon Cast
Female Cast, Ensemble, & Director
Costume Previews
Cast in Full Costume
Cast Comment Videos
Cast Interview
Reveal of Etemon, Tentomon, & Palmon
Agumon, Gabumon, MetalGarurumon, and Taichi & Yamato Clips
Vamdemon, Products, tri. Part 5 Footage, Piyomon, and Gomamon
tri. Stage Play Trailer and Gabumon
Special Events After Showings and Agumon Clip
Animedia Art, Interview, Agumon Clip
Rehearsal Images
DVD Announced
Digest Video
Livestreams Announced

Exhibition of the Digimon & Products on Sale at Toei Store
DVD Pre-Orders Open
Store Exclusive Details
tri. Stage Play is out on DVD! Breakdown, Scans and Screencaps
tri. Stage Play Airing on TV on January 14th
tri. Stage Play DVD Talk and Meet Event in April