Show User Social Media
Hide User Social Media
Joined

Sep 8, 2006
Messages

15,594
Well this is a fun end of the year surprise!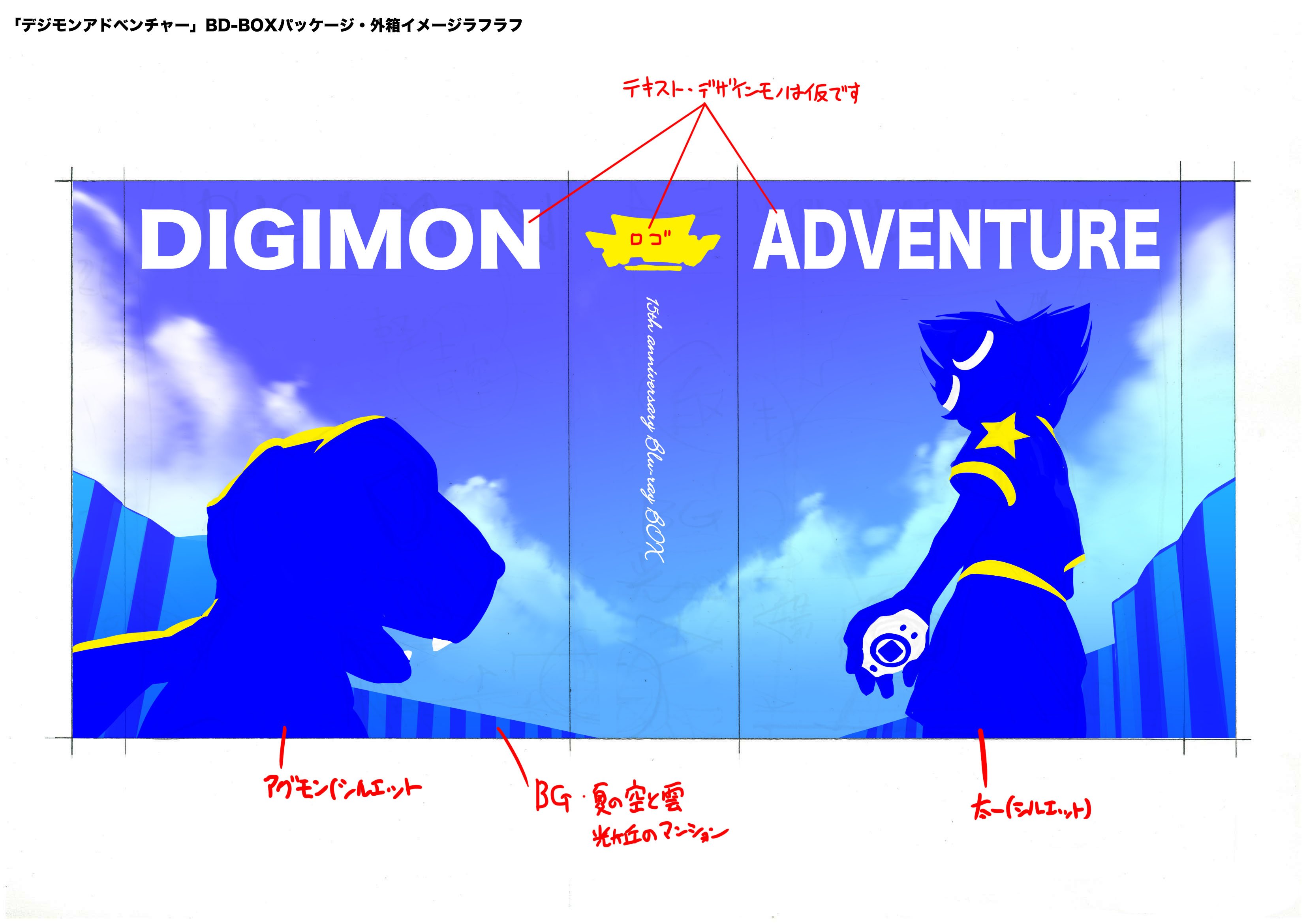 Soh Moriyama has shared some rough layouts
from when the Digimon Adventure Blu-ray box was being planned. At the same time he posted these he expressed condolences for the recent passing of
Toshiko Fujita
, so sharing them may have been his own way of sharing something related to her since Taichi features prominently.
The first image above identifies itself as "Digimon Adventure BD-Box Outer Packaging Illustration Rough Plan".
The text at the top with 3 lines coming out pointing to elements of the box are explaining that the text and design elements are temporary.
The text over the logo silhouette just says 'logo' to point out it would be replaced with the proper show logo.
The three bits of text at the bottom from left to right-
Agumon (silhouette)
BG: Summer skise and clouds, and Hikarigaoka apartments
Taichi (silhouette)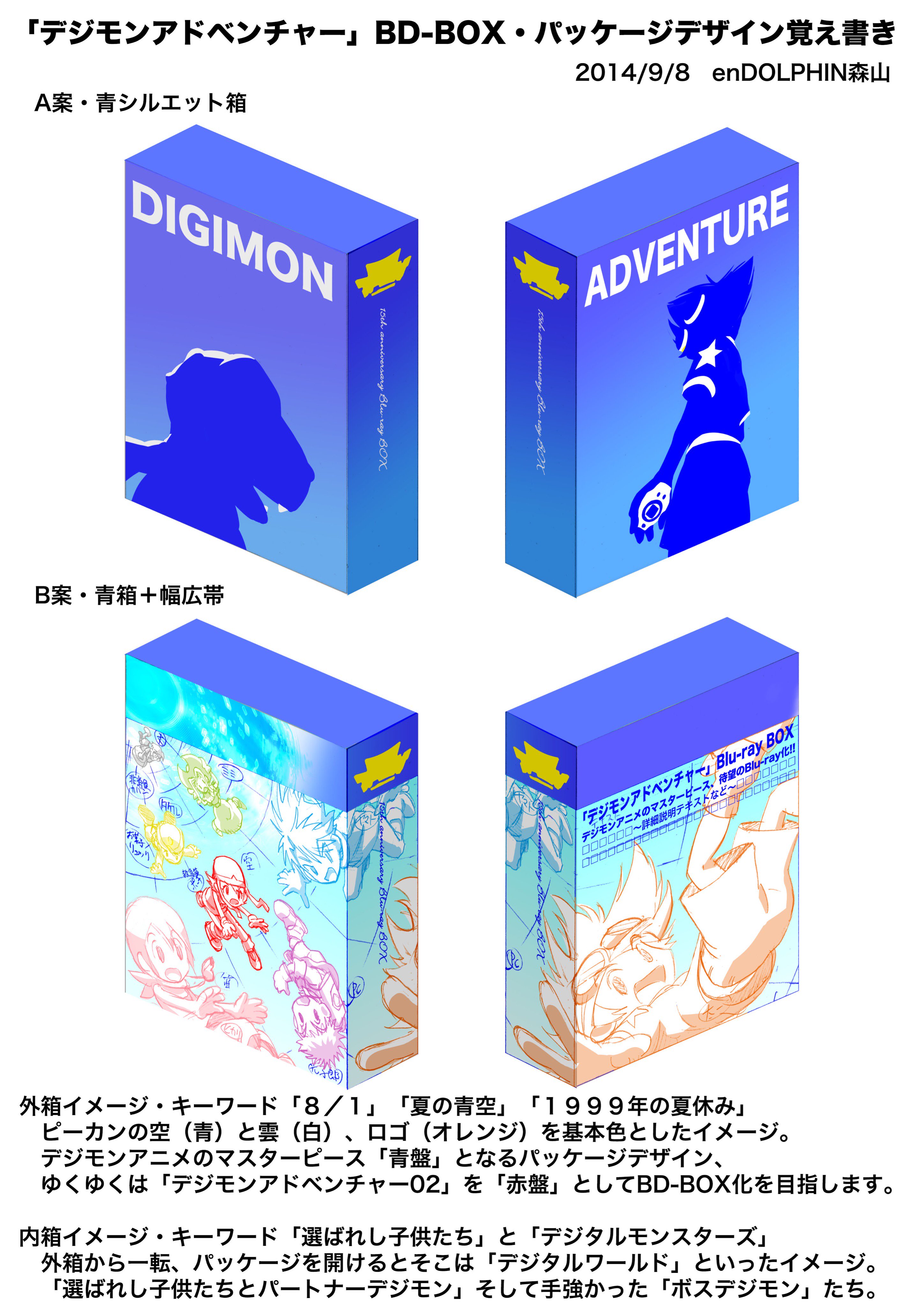 The 2nd image is labeled "Digimon Adventure BD-Box Package Design Memos" and is dated September 8th, 2014. This is a little over a month from when the Blu-ray box was publicly announced.
Then there are two bits of text identifying the differing potential box plans-
Idea A: Blue silhouette box
Idea B: Blue box and obi with image spread (in this case they are likely referring to a slipcover as an obi, rather than the more basic paper obi wrapped around items when you buy them.)
Idea A is the same design from the first image, while Idea B use a similiar blue box idea for the inner box, but having the kids falling through a digital space like in the opening to the anime for the slipcover.
Underneath both design roughs there is various text for core elements of the packaging for the Blu-ray box.
Keywords for outer packaging image: 8/1, Blue Skies of Summer, 1999 Summer Vacation
Clear Skies (blue) and clouds (white), logo (orange). Image uses these 3 colors as a base.
Package Design will have 'Digimon Anime Masterpiece' text in blue. Upcoming Digimon 02 box will be based on red instead.
Inner Package Design Keywords: Chosen Children, Digital Monsters
Meant to give an image of entering the Digital World once you open the packaging.
The chosen children and their partner Digimon face off with the powerful 'boss Digimon'.
Interesting, neither of these early designs ended up being used for the final box (
which we have a breakdown of here
), although various aspects mentioned in these planning documents made it to the final box.
It's an fun look at a couple of Digimon Adventure Blu-ray box designs that never were.
Thanks to garm for translations.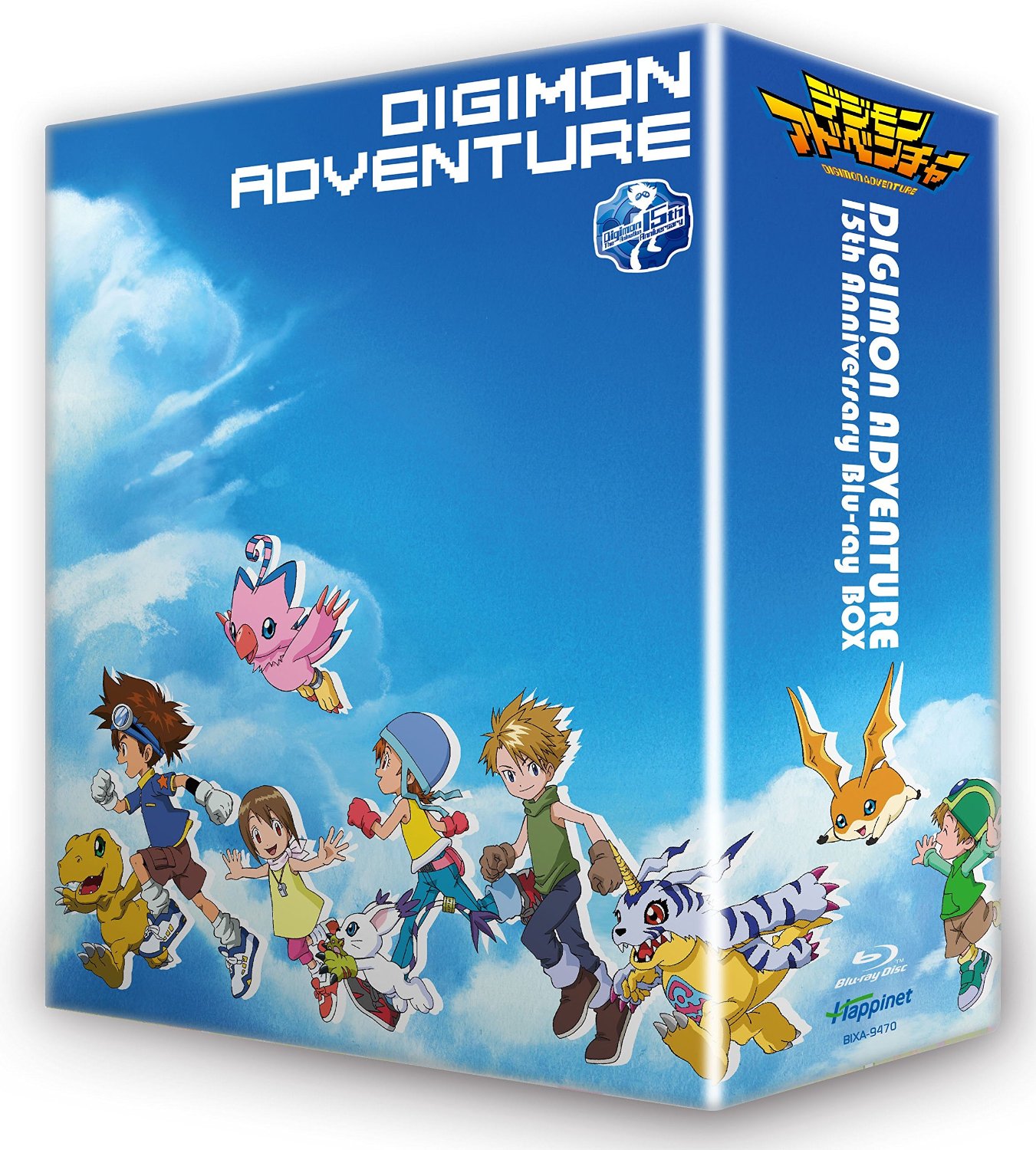 The Digimon Adventure Blu-ray box is still available to purchase: (Affiliate link)
Digimon Adventure 15th Anniversary Blu-ray Box