Show User Social Media
Hide User Social Media
Joined

Sep 8, 2006
Messages

15,827
Time to pre-order another figure!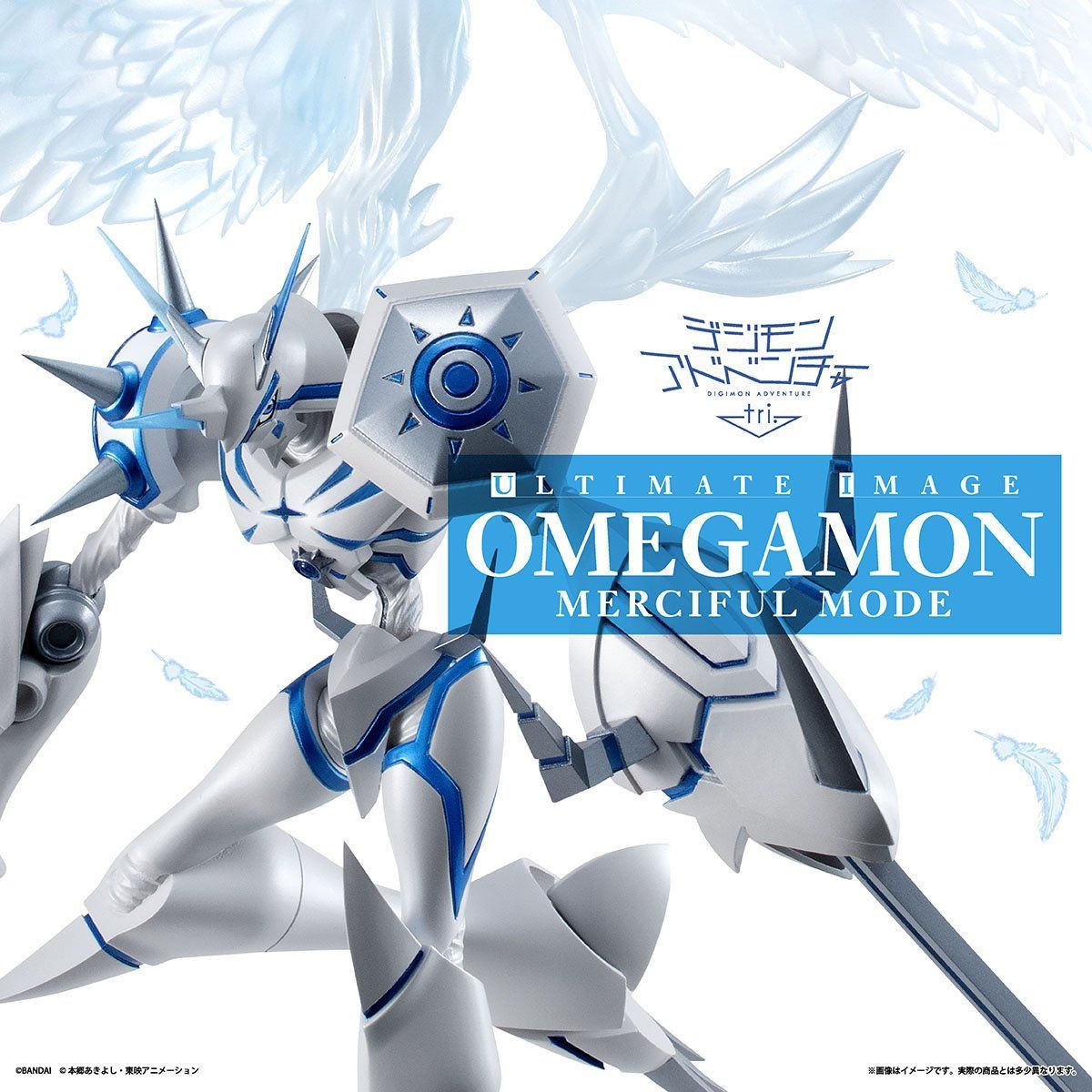 We first found out about the Ultimate Image Omegamon Merciful Mode from Digimon Adventure tri. awhile ago, but with no information about what line it would be in. We only got more details about
a week or so ago
, and a reveal that pre-orders would be now
a couple days ago
, so getting a bunch of info and images all at once, with pre-orders is a nice thing.
Ultimate Image is the newest expansion of Capsule Mascot Collection, under the new branding of Art Figurations.
Wings of determination, dancing in the silver light.
The first figure in the Ultimate Image line, being shown off properly for the first time today as pre-orders open is Omegamon Merciful Mode from Digimon Adventure tri.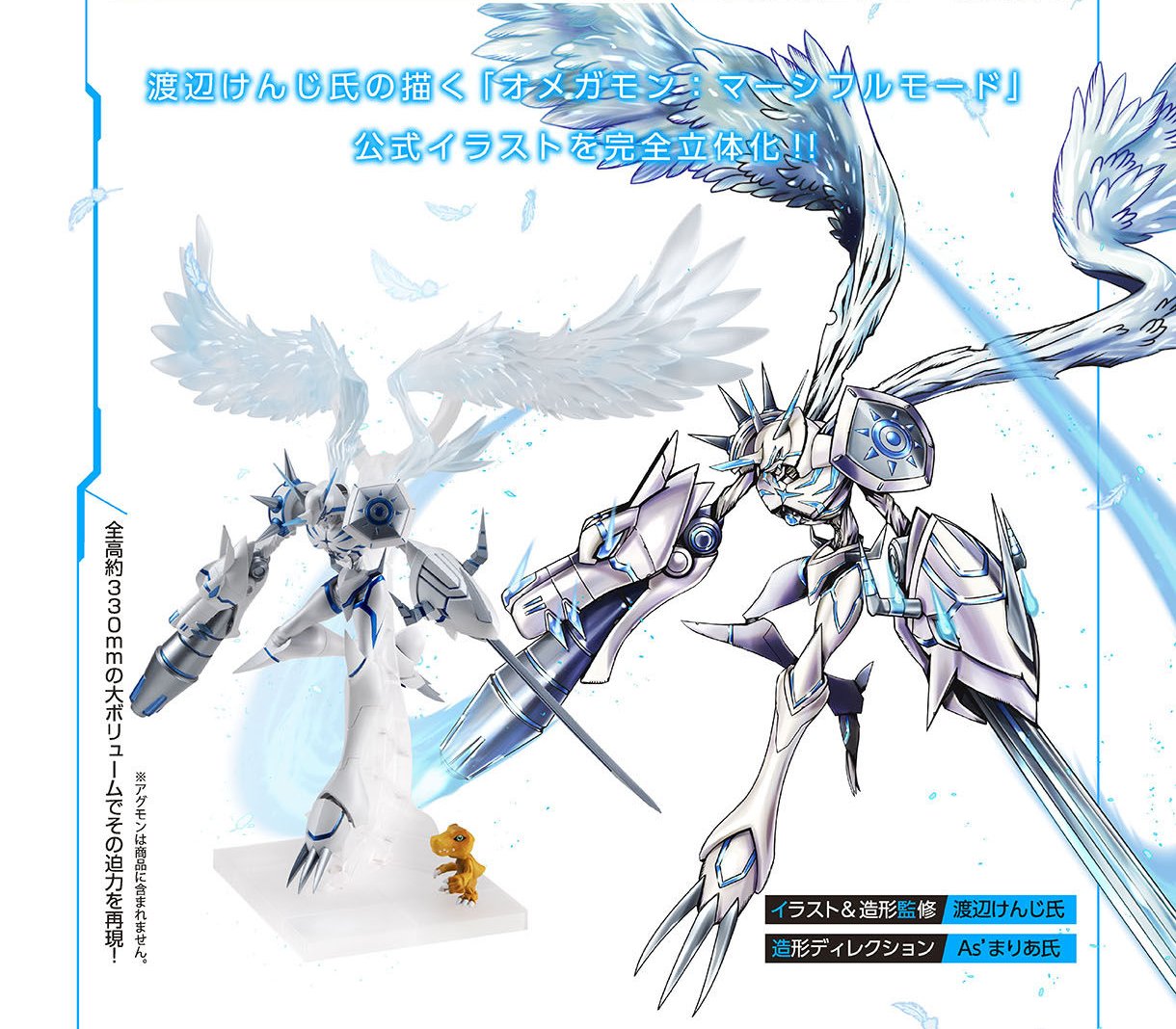 Based on the official Merciful Mode illustration by Kenji Watanabe, the figure also has illustration and model supervision by Watanabe.
In addition, the model direction is by As'maria.
Merciful Mode's mighty power is reproduced by giving it a giant height of roughly 12.9 inches. (Agumon isn't included, he is included for scale.)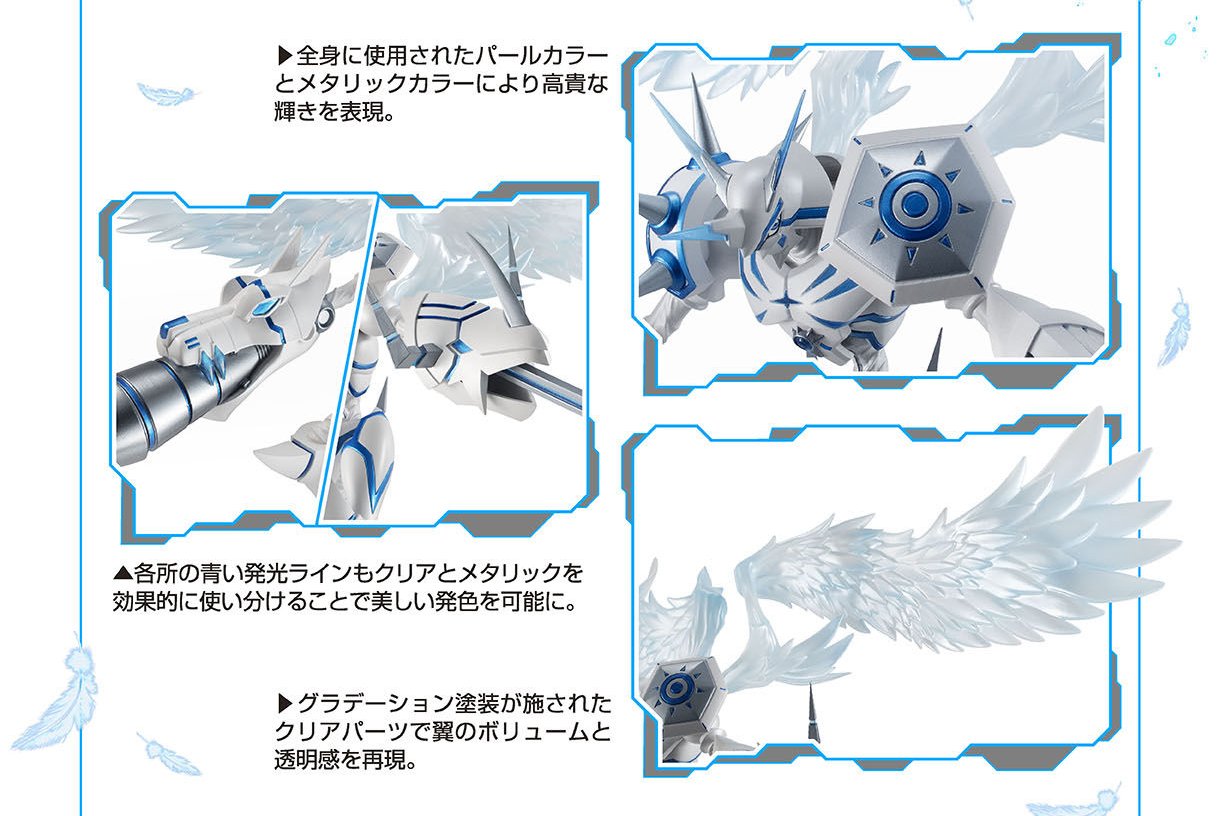 Pearl coloring and metallic paint is used throughout the body to give it a sophisticated look that almost glows.
The blue light emitting lines are also clear which causes light to make them glow, while the metallic surfaces enhance the coloring.
The essence and look of the wings are reproduced with clear parts and a careful paint gradient.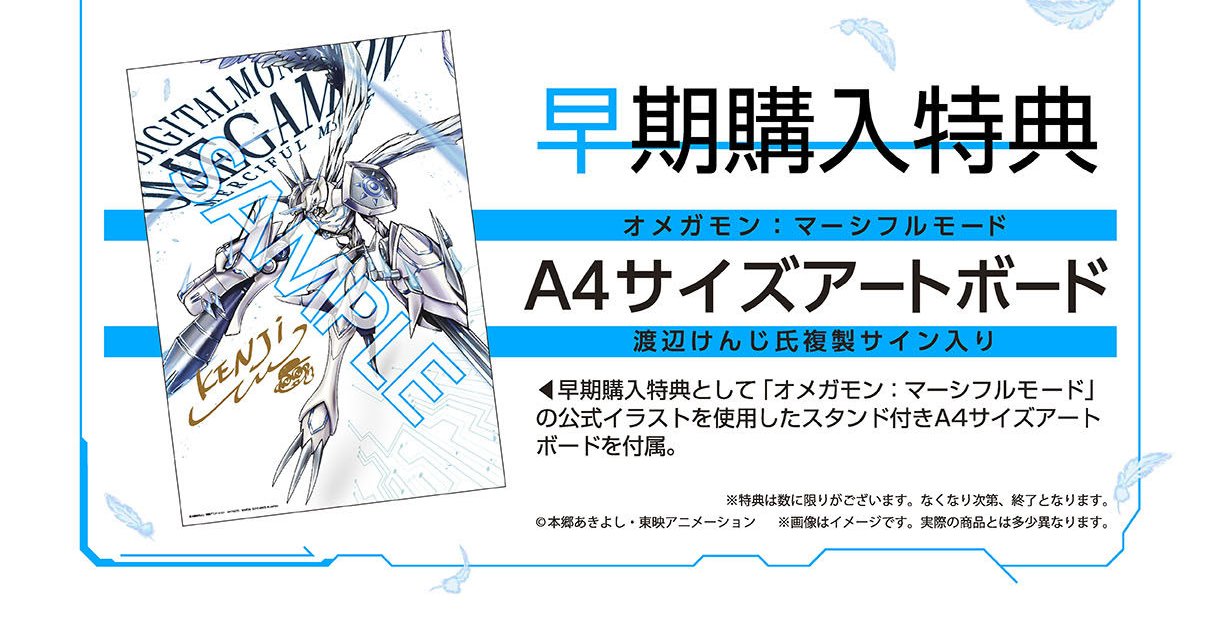 Early purchase bonus!
You get the official profile art of Omegamon Merciful Mode by Kenji Watanabe, on an A4 size art board (8.27 × 11.69 inches.)
A duplicate of Kenji Watanabe's signature is on the board, and a stand is also included.
They plan to have an interview with Kenji Watanabe about this figure in the future
on Gashapon Blog
.
And we finish with a small gallery that shows aspects of the figure in more detail...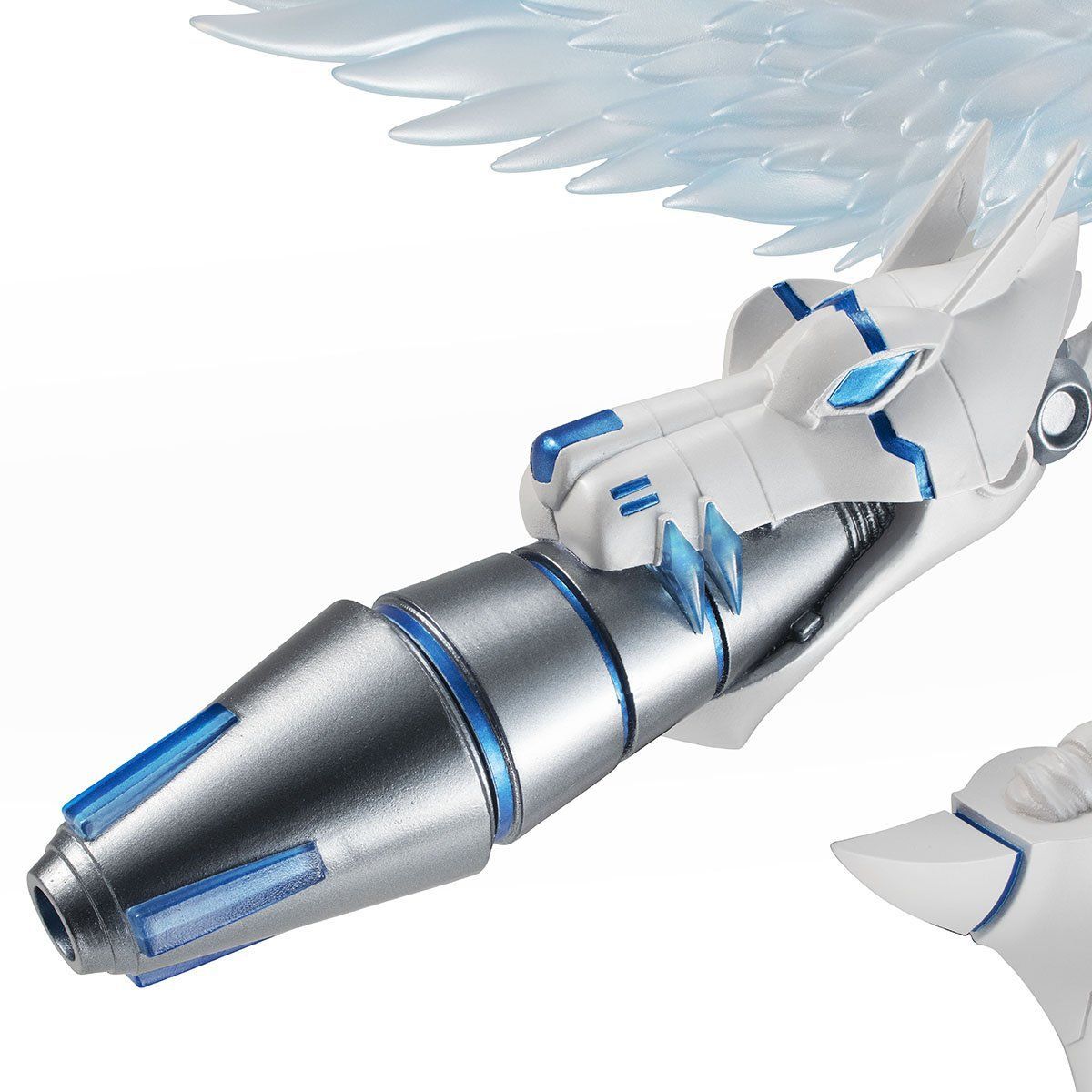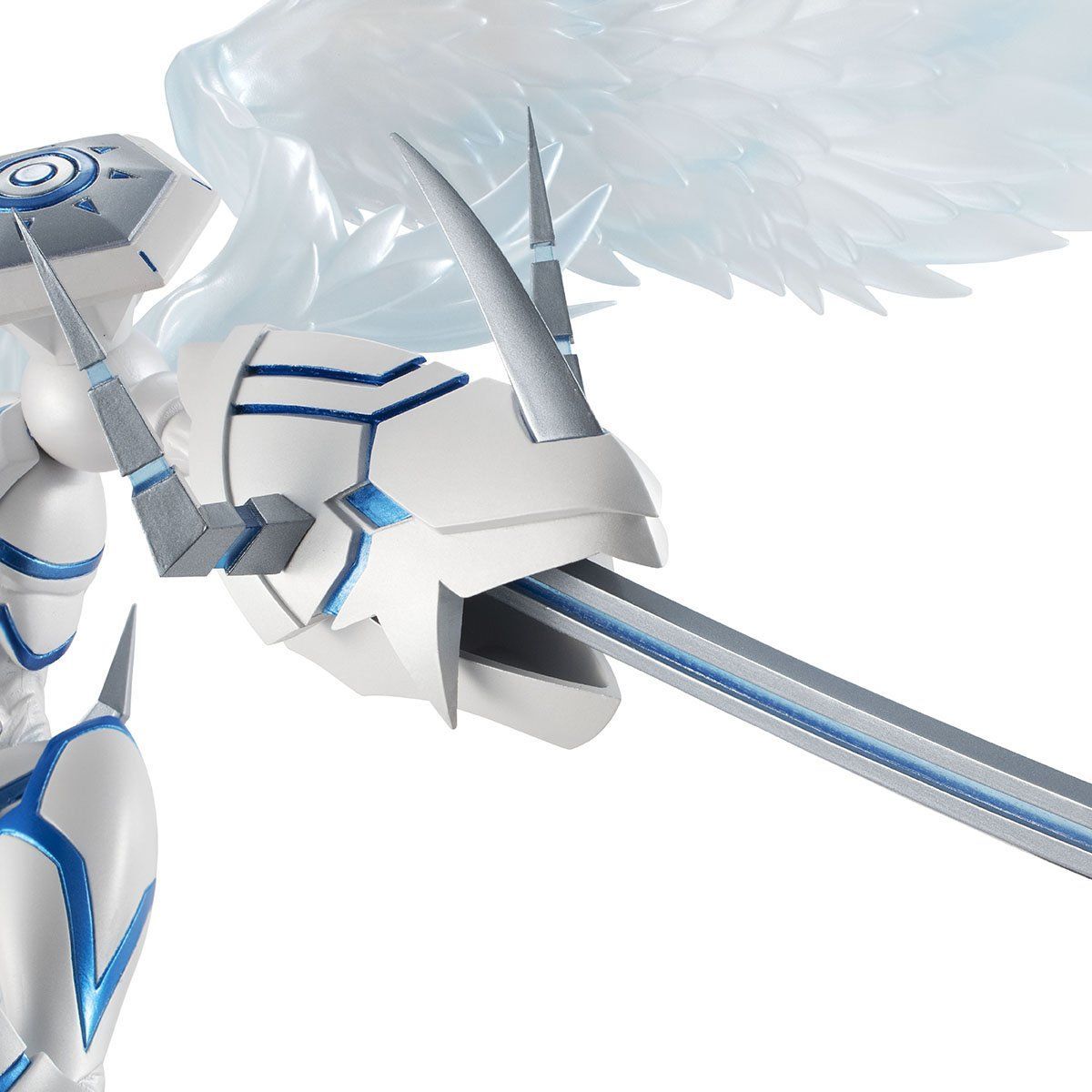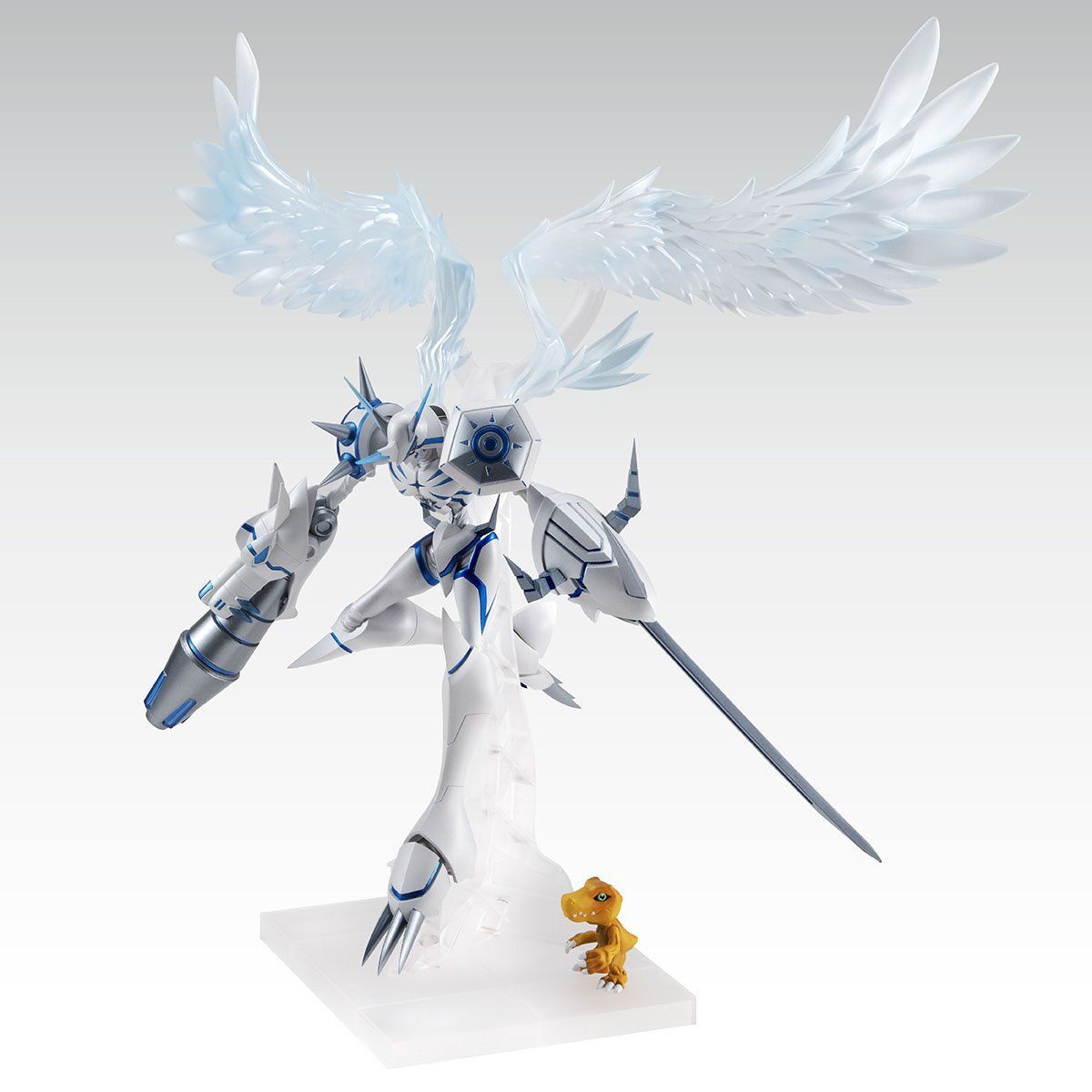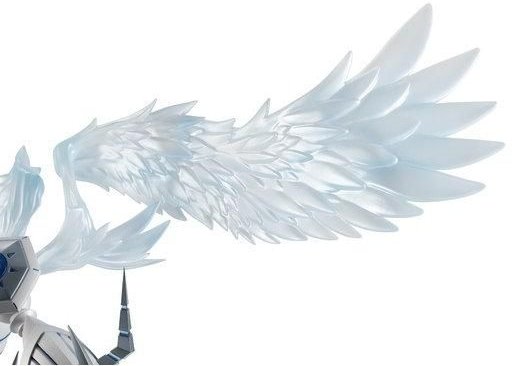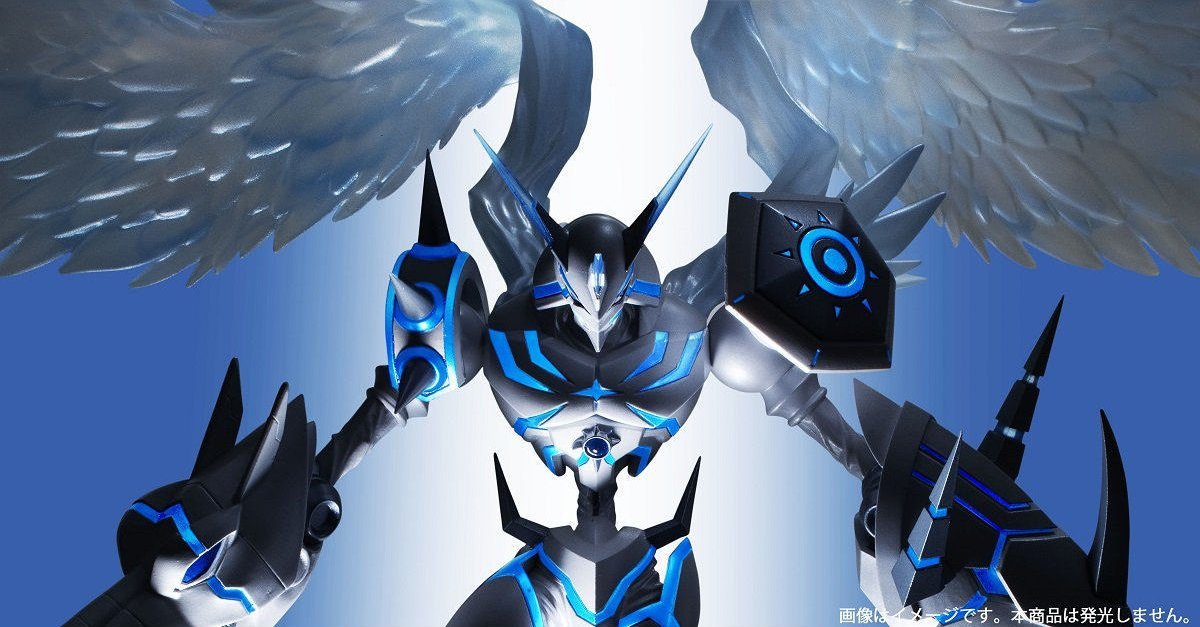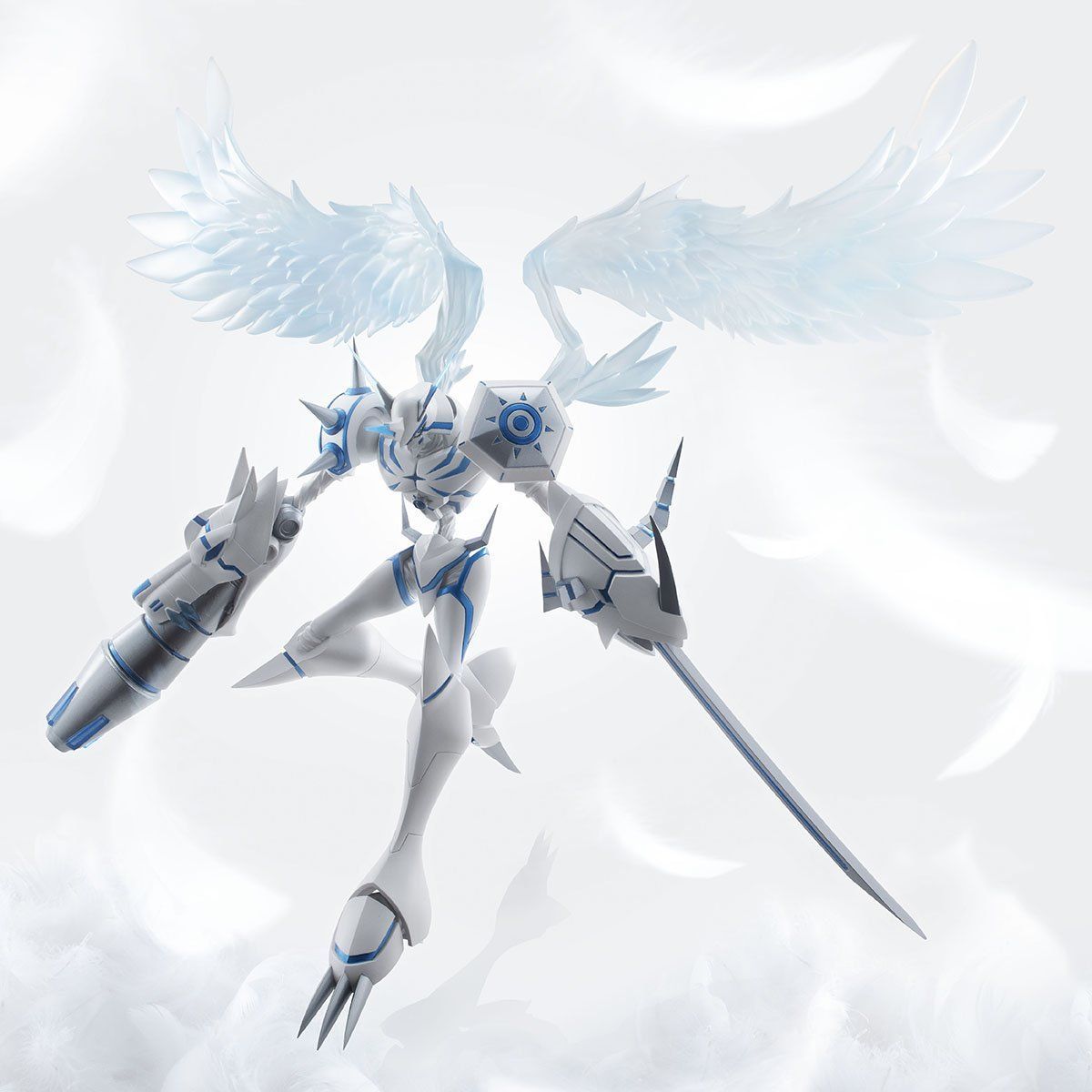 The
Ultimate Image figure of Omegamon Merciful Mode will is up pre-order at Premium Bandai
. It's 6,500 yen and pre-orders close December 24th. It will ship in April 2019.
Once they hit a certain number of orders, pre-orders will close, and then re-open when they can re-adjust for more stock.
You'll want to contact an intermediary to get these items sent to you. WtW is not affiliated with any, but here are a selection of intermediaries that have worked well for various WtWers and their friends in the past:
From Japan
Rider Proxy
Nippon-Yasan
The Bandai Premium store has also chosen to affiliate themselves/recommend a few potential shops to be used as intermediaries for non-Japanese buyers:
Buyee
From Japan
(this From Japan link shows various items that they waive commission fees for.)
Samurai Buyer
DEJapan
You'll want to provide your chosen intermediary with the link to the item. Just copy paste the link to the product pages for what you want and send them a message about it and they'll take care of it after they discuss pricing and their policies with you. The links embedded in the news article for the products are exactly what you'll need to send them.
Some of the intermediaries have a full storefront and may have the item listed, so you may want to check that first.
It is also always possible that Premium Bandai USA or another shop may open pre-orders, so if you don't care about the early purchase bonus, it may be worth waiting.