Show User Social Media
Hide User Social Media
Joined

Sep 8, 2006
Messages

15,844
The official tri. website has updated!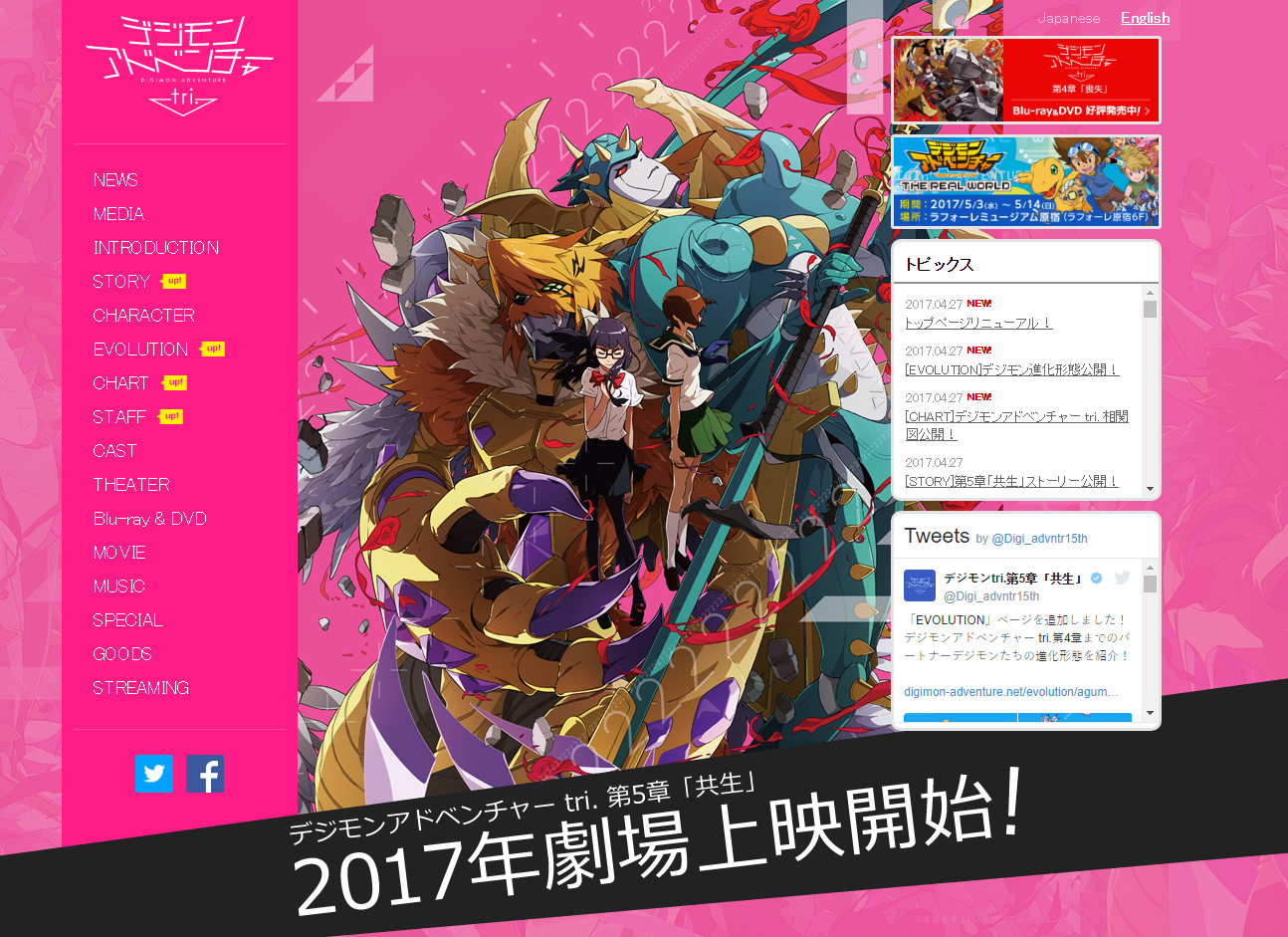 The most notable visual detail is it's now themed after part 5, but there are a few other updates of note...
The biggest (and most potentially spoilery one) is at the bottom of the news post...
The first small detail of interest... Hirota Mitsutaka, one of the screenwriters of Digimon Adventure tri. (normally working on the script with others) is credited as the only screenwriter for part 5.
Then... there are now
pages to show the various evolutions
of the Digimon.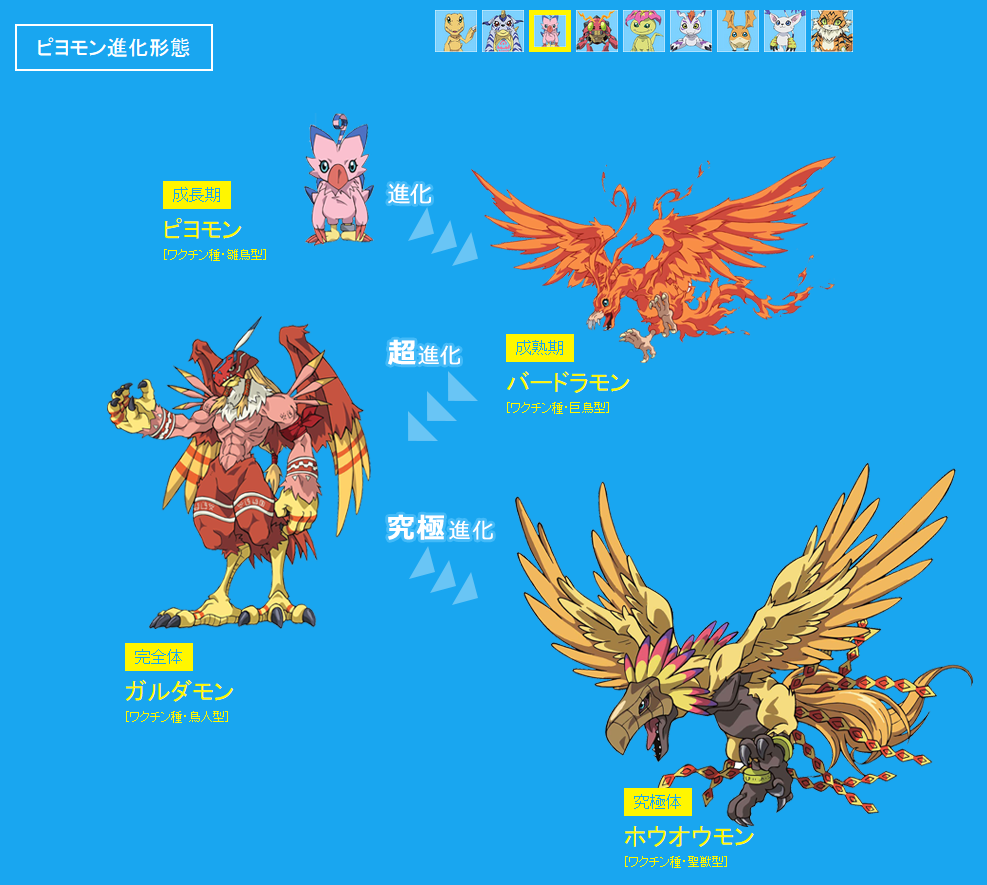 Those looking for insight into various questions about what tri. will do for one specific character will no doubt jump to them right away... but will be disappointed in that it only goes up to tri. Part 4.
Then we have a relationship chart!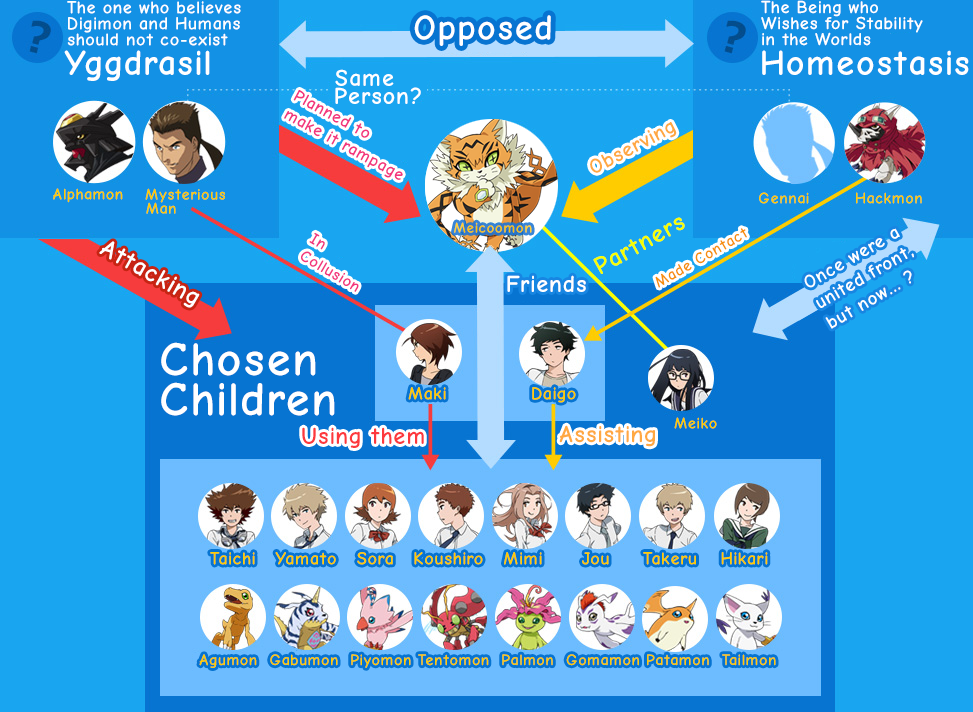 We've gone ahead and made an English version! If you want it untranslated you can find the page
here
.
In addition, we have a story teaser/summary (really a bit of teaser text) for part 5. Those who want to avoid all information should run away at this point...
To be clear, this is a preliminary translation, we will have something more polished as soon as possible.
Part 5- Symbiosis
With its partner, Meiko Mochizuki, injured by the Mysterious Man who has taken the form of Gennai, Meicoomon goes on a rampage once again.

"You should not have been born..."

Meicoomon, the distortion itself, has disappeared into the Real World. The grossly immense power it possesses being the key to the world's destruction--

Hackmon appears before Daigo Nishijima and Professor Mochizuki to reveal the truth to them both.

Homeostasis, the one who preserves the harmony between the worlds, considers the overwhelmingly powerful Meicoomon's existence to be a danger and decides it is necessary to destroy it.

Due to the appearance of the runaway Meicoomon, the countdown to the collapse of the Real World has now begun.

Once it arrived, disasters began to occur. The awaited time for the Digimon who come through the distortions has come.

The Chosen Children return to the real world, having to neglect the Digital World in it's abnormal state. Due to being with their partner Digimon they are then chased by other people. Isolated and hopeless, they desperately search for a solution; only one continues to worry, which is Meiko.

Shouldering a burden too great for either of them, the voices of their friends and Digimon don't reach the two grief-stricken girls.

Finally, for Hikari Yagami, one more honest than anyone, and sensitive, a cruel fate draws near for her as well--

Now, once again, the Adventure evolves--
Lots of great stuff that will no doubt get people thinking.
Prior tri. part 5 thread is
here
.
Thanks to shin for translations.