Show User Social Media
Hide User Social Media
Joined

Sep 8, 2006
Messages

13,323
Information is a bit slim at the moment, but we have solid info on the ED for Digimon Adventure tri. Part 5.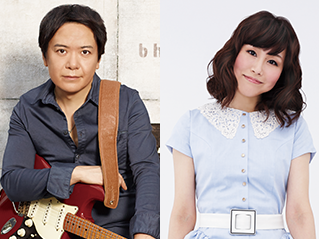 It's a new song that is a duet featuring Ayumi Miyazaki and AiM!
AiM is certainly no stranger to singing Digimon ending themes, but I believe this is the first for Miyazaki.
Fans will be pleased that both of them are singing in the newest tri. ED, but we also have some further info...
The title of the song is Aikotoba. This would be translated as Password or potentially Watch Word (a word that expresses a core goal or belief.)
In addition, some well known names to Digimon fans will be returning to help with the new song... Michihiko Oota and Hiroshi Yamada did the composition and lyrics (respectively.)
Oota and Yamada worked on various well known Digimon songs beginning with Adventure.
Aikotoba will come out on September 27th and four versions have been announced and are currently available to pre-order (all are affiliate links.)
Aikotoba, Type A
1,556 yen
Contains a DVD with the music video for Aikotoba
Aikotoba, Type B
1,204 yen
Anything unique to this version doesn't appear to be clarified yet.
Aikotoba, Type C
1,204 yen
Contains a currently untitled song by Ayumi Miyazaki

Aikotoba, Type D
1,204 yen
Contains a currently untitled song by AiM
Update- Fixed the song title. Earlier reports, including on hand reports, had the title as a similiar sounding word.
Update- Added pre-order details and clarified the involvement of Michihiko Oota and Hiroshi Yamada.