Show User Social Media
Hide User Social Media
Joined

Sep 8, 2006
Messages

12,065
We finally have the cover art for Keep On -tri. Version-!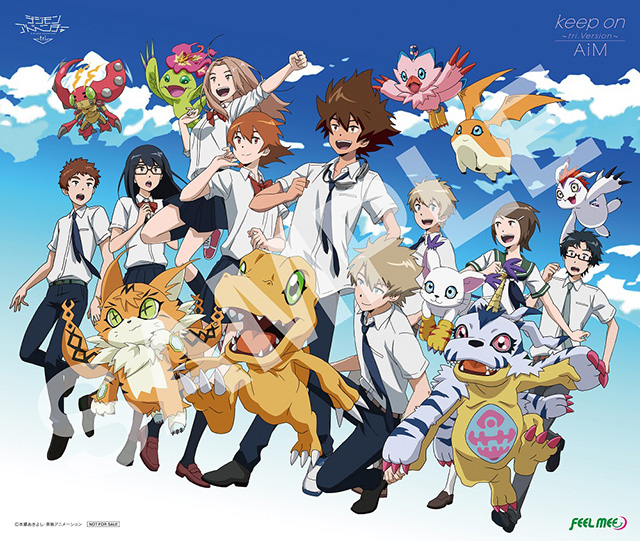 And oh man, is that some fantastic artwork.
We also finally know the title of the second track.
We knew a good chunk about the release of Keep On -tri. Version-, but here is both old and new unified.
The new version of Keep On will be sung by AiM and be the ending theme for Digimon Adventure tri. part 4.
The original version of Keep On was the second and final ending theme to Digimon Adventure, also sung by AiM.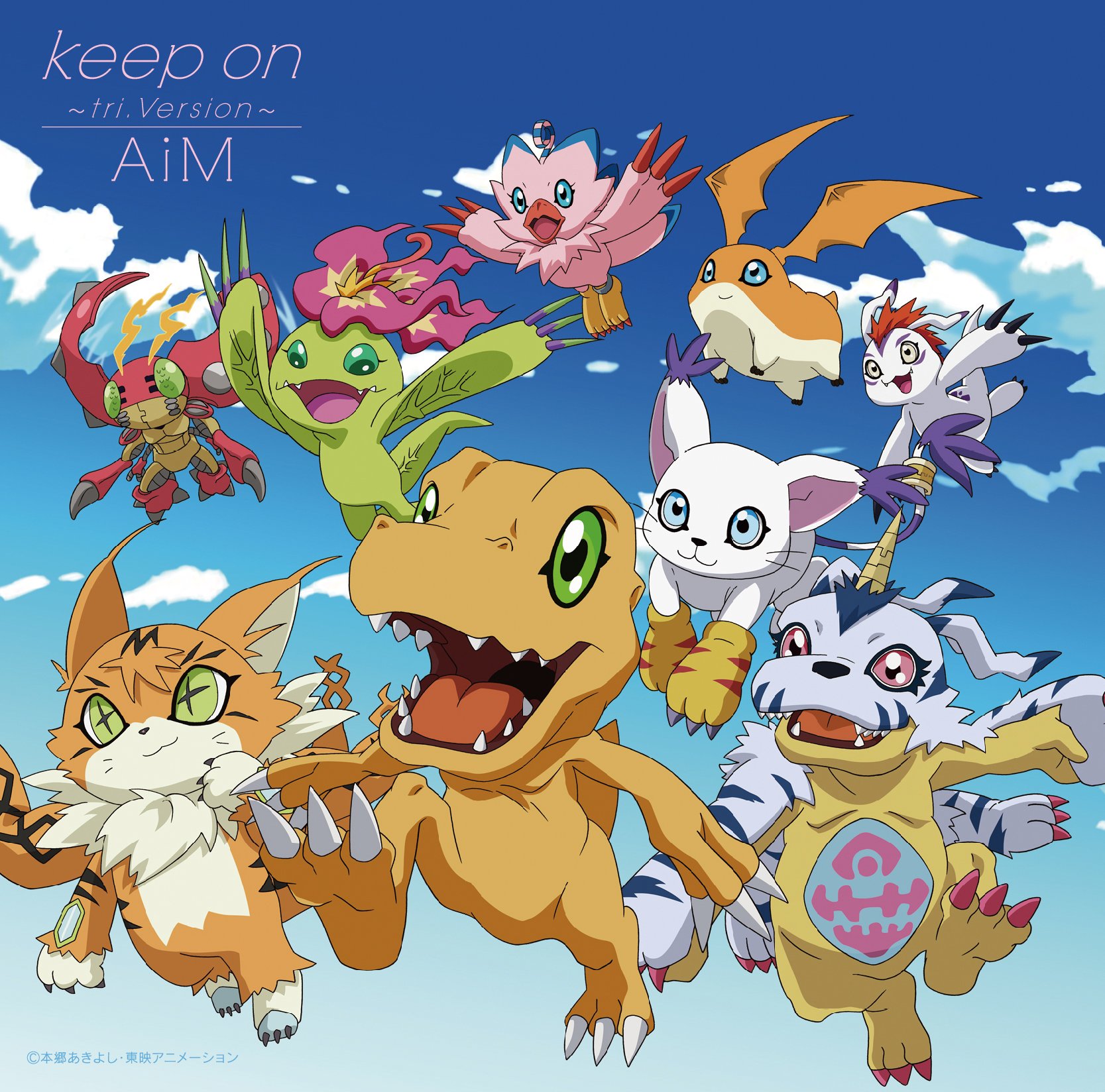 The artwork with the kids is the CD only version and the artwork with the Digimon is the CD+DVD version.
The disk will be released on February 22nd in 2 forms. Just the CD for 1,204 yen, and CD plus DVD for 1,556 yen.
The track list is:
1. Keep On -tri. Version-
2. Kimino Hikari
3. Keep On -tri. Version- (Karaoke)
4. Kimino Hikari (Karaoke)
The DVD in the CD+DVD version will contain a music video for the new version of Keep On.
The artwork at the top with the kids and the Digimon together is a pre-order bonus item. It combines the cover art from both, while also moving various characters around for the best visual presentation. The exact size isn't mentioned (yet?) It will come with both versions.
It will be available at various stores around Japan, but for those who import, it'll be available at both Amazon Japan and CDJapan, making it easy to get ahold of for those of us outside of Japan. Various online stores are showing that their guaranteed pre-order stock is running out, so if the print is important make sure to nab an order.
Both versions are currently up for pre-order on CDJapan (Affiliate Links.)
Keep On -tri. Version- CD
Keep On -tri. Version- CD and DVD
I expect this one will be popular with fans both because of the fantastic artwork and it being a new version of a fan favorite song.
Previous thread with information on the tri. version of Keep On is
here
.