Show User Social Media
Hide User Social Media
Joined

Sep 8, 2006
Messages

12,055
We finally have most of the release details for Digimon Adventure tri. part 4 on home video!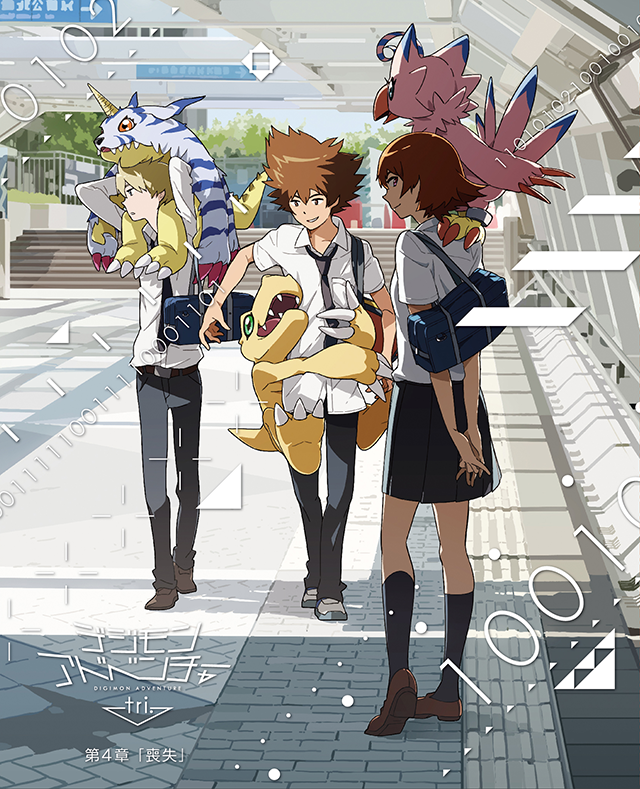 The new artwork for the BD/DVD cover of tri. part 4 is by tri. character designer Atsuya Uki and features Sora, Piyomon, Taichi, Agumon, Yamato, and Gabumon in a very nice piece of art that is continuing the general theme he started with the cover art for part 1.
All versions of tri. part 4 will include a booklet of liner notes that is listed as being 8 pages.
On disk extras are listed as the clean ED for part 4, trailers for part 4, the part 3 digest, the combined part 1/2 digest, and various commercials for part 3.
The first printing will include the slip-cover/digipak combo like prior releases of tri. It will also include an additional booklet that is listed as being 16 pages.
Printings after the first will not have the extra booklet, and will be in normal DVD and Blu-ray cases without a slipcover
We also have some nice layout shots of the first printings of the BD and DVD.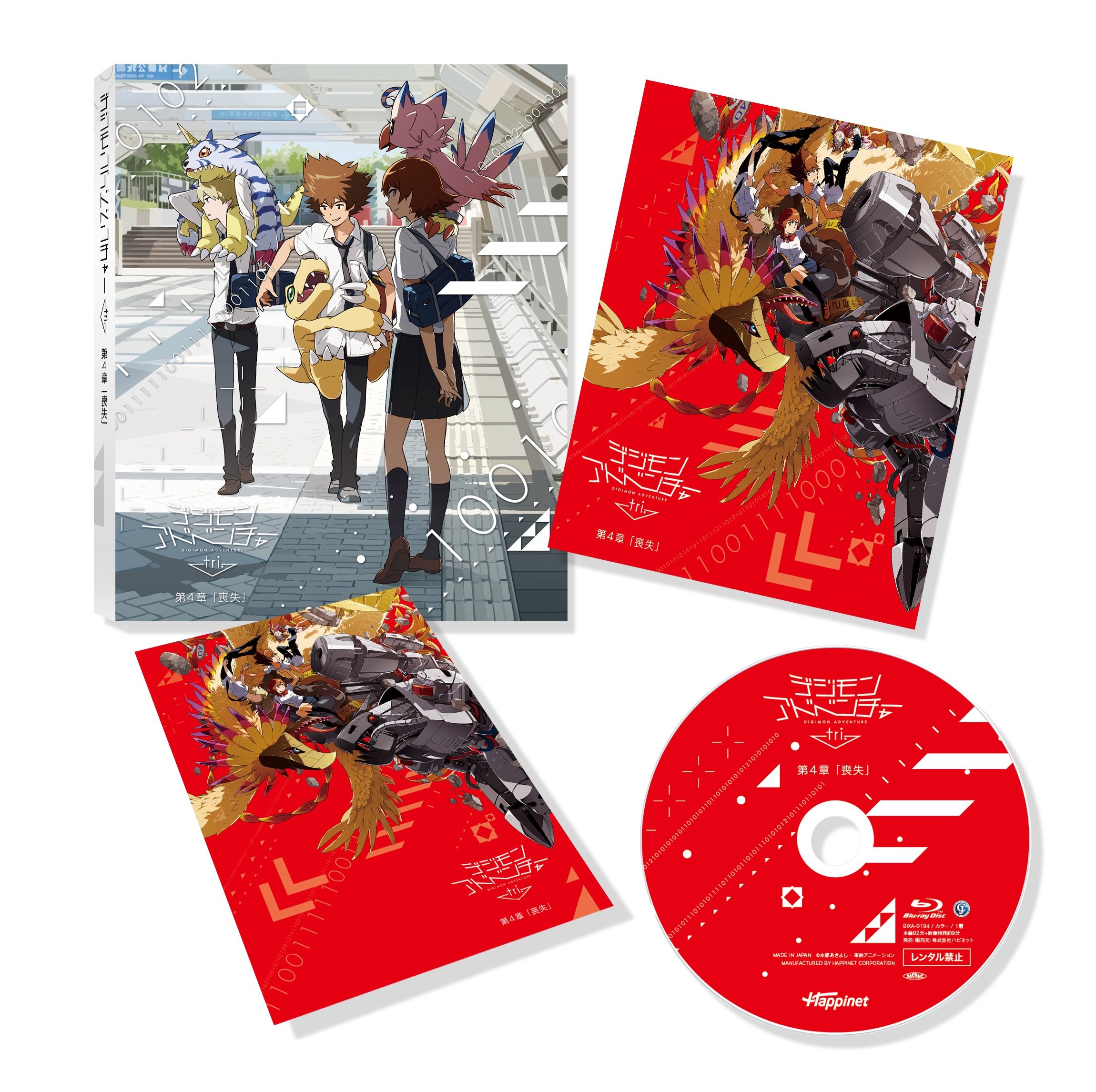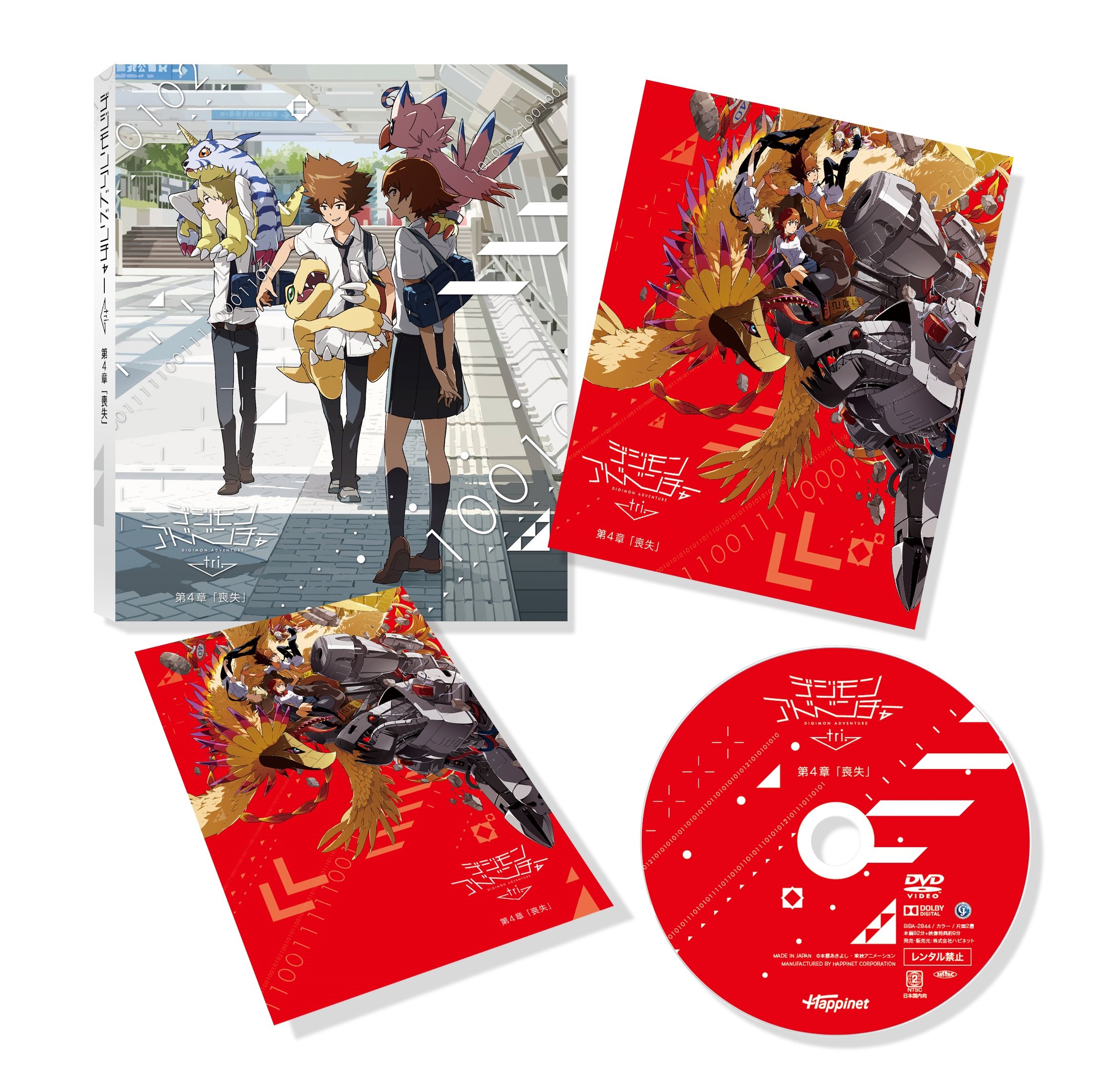 Blu-ray is on the left, DVD on the right.
Digimon Adventure tri. part 4 is currently scheduled to come out on home video on April 4th.
As with prior tri. releases, the DVD is 7,000 yen and Blu-ray is 8,000 yen.
Pre-Order Links for tri. part 4 (Normal editions are CDJapan affiliate links, Amazon Editions are not.)
tri. Part 4 DVD
tri. Part 4 DVD Amazon Exclusive version
tri. Part 4 BD
tri. Part 4 BD Amazon Exclusive version
The Amazon Exclusive version will once again be the first printing plus a B2 sized cloth poster (about 20 x 27 inches.) Images of these will hopefully show up soon.
In addition, after the slight hiccup with part 2, which part 3 fixed, theater version Blu-rays are now back on schedule.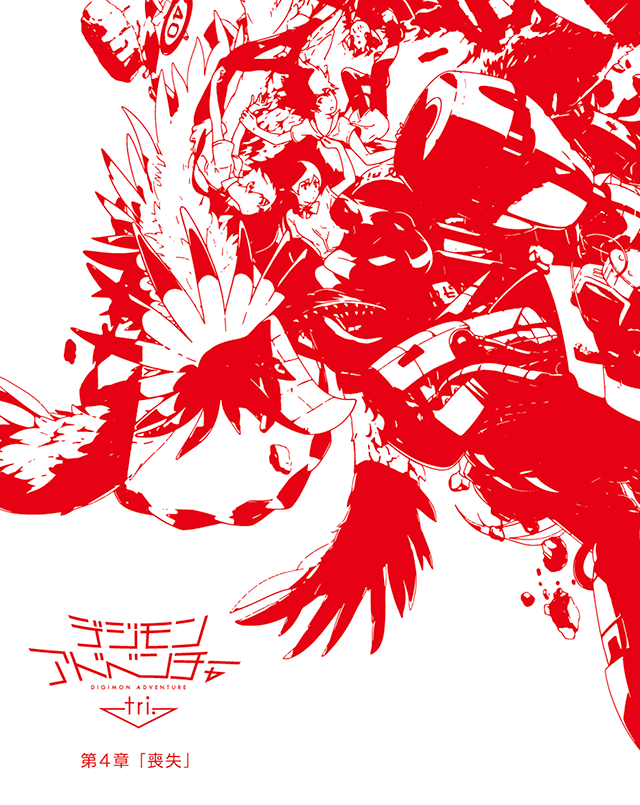 As expected, it features the theater poster art for tri. part 4 in monochrome with the focus color for part 4, red.
The overall package for the theater version is planned to match prior releases (layout shot above is of part 1 as an example, there is no layout shot of part 4.) It will come in a normal Blu-ray case with the poster art as a normal Blu-ray insert. The monochrome art will be on a paper slipcover.
The theater version will come with the normal booklet, but not the first printing booklet. The disk itself will have identical contents to the mass market version, but with unique silkscreening based on the poster art.
This version of tri. part 4 will cost 7,407 yen. It will be available in theaters when tri. part 4 enters it's limited theatrical run on February 25th and based on tradition, is likely to sell out quickly.
Prior threads with home video info for tri. part 4 can be
found
in a few
places
.
As with prior releases
we are taking donations
to make sure we can get a copy of the release and do scans and a proper breakdown as we've done for tri. before.
Update- Added better quality images of the layout shots, and added further information on the extras thanks to info from garm.