Show User Social Media
Hide User Social Media
Joined

Sep 8, 2006
Messages

15,593
The North American release is about to come out (with discs already showing up for a number of people) and the UK release is 2 weeks away...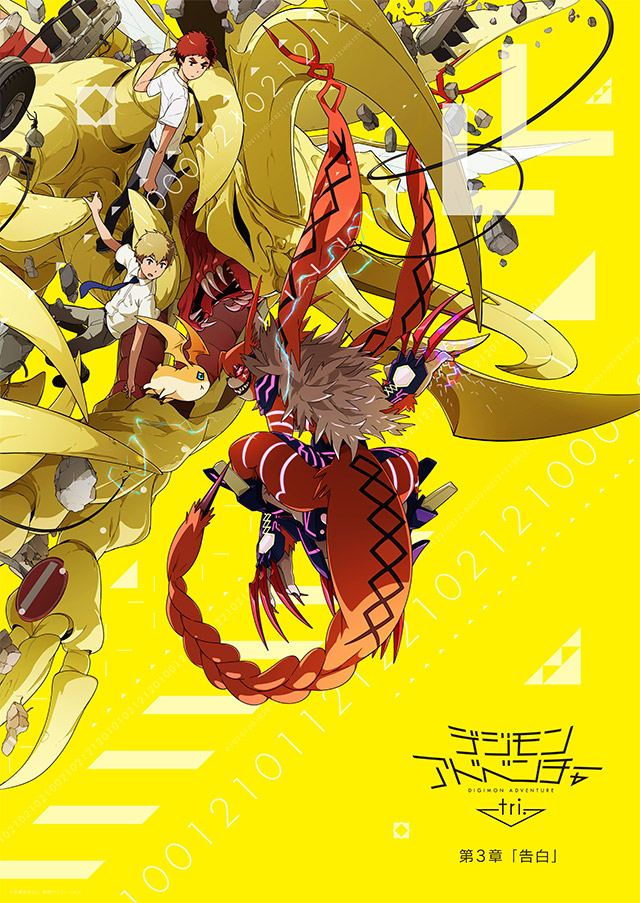 Our friends in Australia won't have to wait as long as they did for
tri. Part 2 (which won't be out until February.)
Madman in Australia has listed Digimon Adventure tri. Part 3 on their 'Business 2 Business' catalog website under the title of "Digimon Adventure Tri. Part 3 - Confessions"
Blu-ray
DVD
The expected release date is March 7th. Blu-ray will be $35 and DVD will be $30
Both are listed as one disk with both English and Japanese audio, and English subtitles, same as Part 1's release.
Most of the information appears to be relatively basic stand-in info and they currently have no stand in cover, so we are just using the theatrical poster above.
The plot description they give is...
Infected Digimons continue to threaten the human world and the digital world. There is also a new threat when a mysterious message appears one night over all electrical devices stating that "the Digimon will be released again," which creates mass panic. There is one possible solution triggering a "reboot" which would reset the Digital World. But the reset comes at a high price, as the Digimons would lose all memories of their human companions.
The expectation should probably be that, much like prior releases, the disc will be roughly identical to the Shout and Manga UK discs as far as content goes.
This gives our Australian friends a bit to look forward to, hopefully that date holds, as it means they'll have Part 3 just a couple weeks after Part 2.
As the US and UK tri. Part 3 discs get in people's hands they'll be discussing the releases
here
.