Show User Social Media
Hide User Social Media
Joined

Sep 8, 2006
Messages

12,976
Much like tri. part 1, gifts will be given to theater goes who see Digimon Adventure tri. part 2 during it's theater run.
These gifts will be randomly given as supplies last.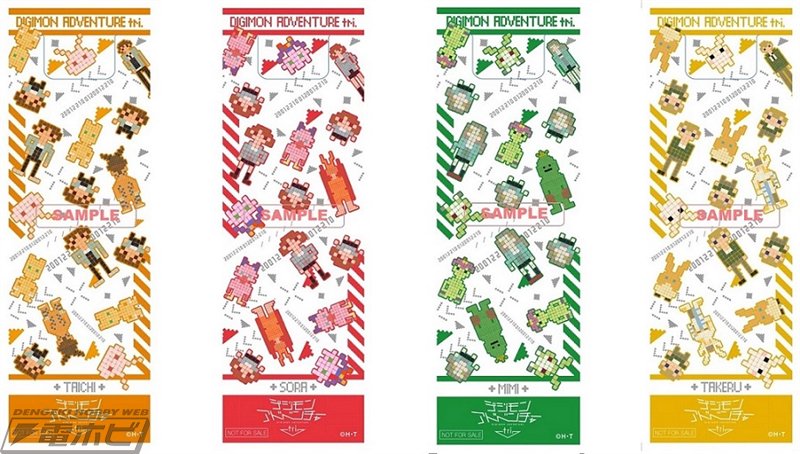 Week 1 will be four bookmarks themed using the designs from the tri. ED featuring Taichi/Agumon, Sora/Piyomon, Mimi/Palmon, and Takeru/Patamon.
Week 2 will continue the theme with Yamato/Gabumon, Koushiro/Tentomon, Jou/Gomamon, and Hikari/Tailmon.
Week 3 decides to change it up.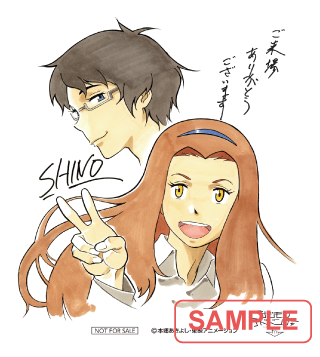 Drawings of Mimi and Jou by Animation Character Designer Shino Masanori and Rosemon and Vikemon by Animation Director Itou Koji.
All 3 weeks will have anyone who has a ticket get a single item from that weeks selection.
Other products will be sold in theaters for Digimon fans going to see tri. part 2 who want more than their gift.
Unfortunately, as previously announced, the special theater version Blu-ray of tri. part 2 will not be one of the products sold
.
Not only gifts, but there will be multiple premiere events for tri. Part 2. Multiple cast members from tri. will be at different locations for pre-screening introductions with the occasional post-screening meet and greet.

On March 12th at the 8am and 10am screenings at the Shinjuku Balto 9 Cinemas in Tokyo, Hitomi Yoshida (Mimi), Yamada Kinoko (Palmon), Junya Ikeda (Jou), and Junko Takeuchi (Gomamon) will be in attendance.

On March 13th at the 10:10am and 12:30pm screenings at the Umeda Burg 7 Cinemas in Osaka, Hitomi Yoshida and Junya Ikeda will be in attendance.
On March 13th at the 1:10pm and 3:25pm screenings at the T-Joy Kyoto Cinema in Kyoto, Hitomi Yoshida (Mimi) and Junya Ikeda (Jou) will be in attendance.
On March 13th at the 3:35pm and 5:50pm screenings at the 109 Cinemas Nagoya in Nagoya, Hitomi Yoshida and Junya Ikeda will be in attendance.
These screenings will be done via lottery. Sign up is February 27th to March 4th at 11am. They will draw the tickets later that day at 6pm. Any remaining tickets will be sold first come first serve on March 5th. Obviously you need to be in Japan to be able to enter.
Toei put up a recording of a similar event done before a tri. part 1 screening. This is a larger than normal one with most of the Digimon Adventure tri. cast, along with the much beloved Agumon costume.
The prior discussion thread for tri. part 2 can be found
here
.