Show User Social Media
Hide User Social Media
Joined

Sep 8, 2006
Messages

16,108
More stuff from the tri. Music Cafe!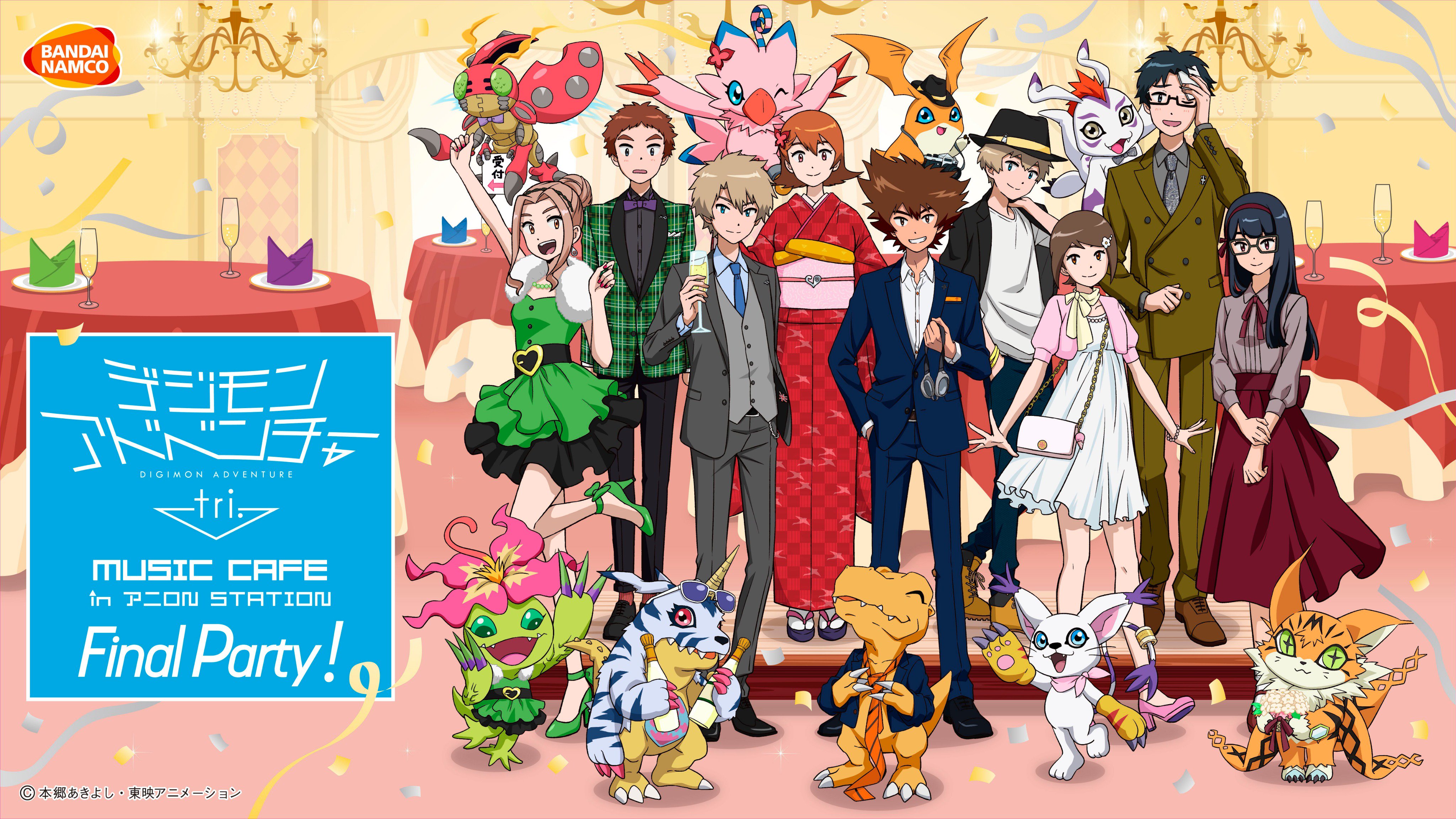 The first of the five Digimon Adventure tri. Music Cafe in Ani-On Station Final Party! locations has opened!
On top of this we have the second (late period) food menu!
The part 1 food menu and the entire drink menu
will be at the cafes for their entire run, but the late period menu will show up a bit into the run of each cafe:
Akihabara- May 5th thru May 27th
Nagoya- May 21st thru June 3rd
Namba Parks (Osaka)- May 21st thru June 3rd
Sapporo Esta- May 21st thru June 3rd
Hakata Bus Terminal (Fukuoka)- May 9th thru May 20th
There's 9 items in the late period menu, but with a bit of a twist...
You get all 9!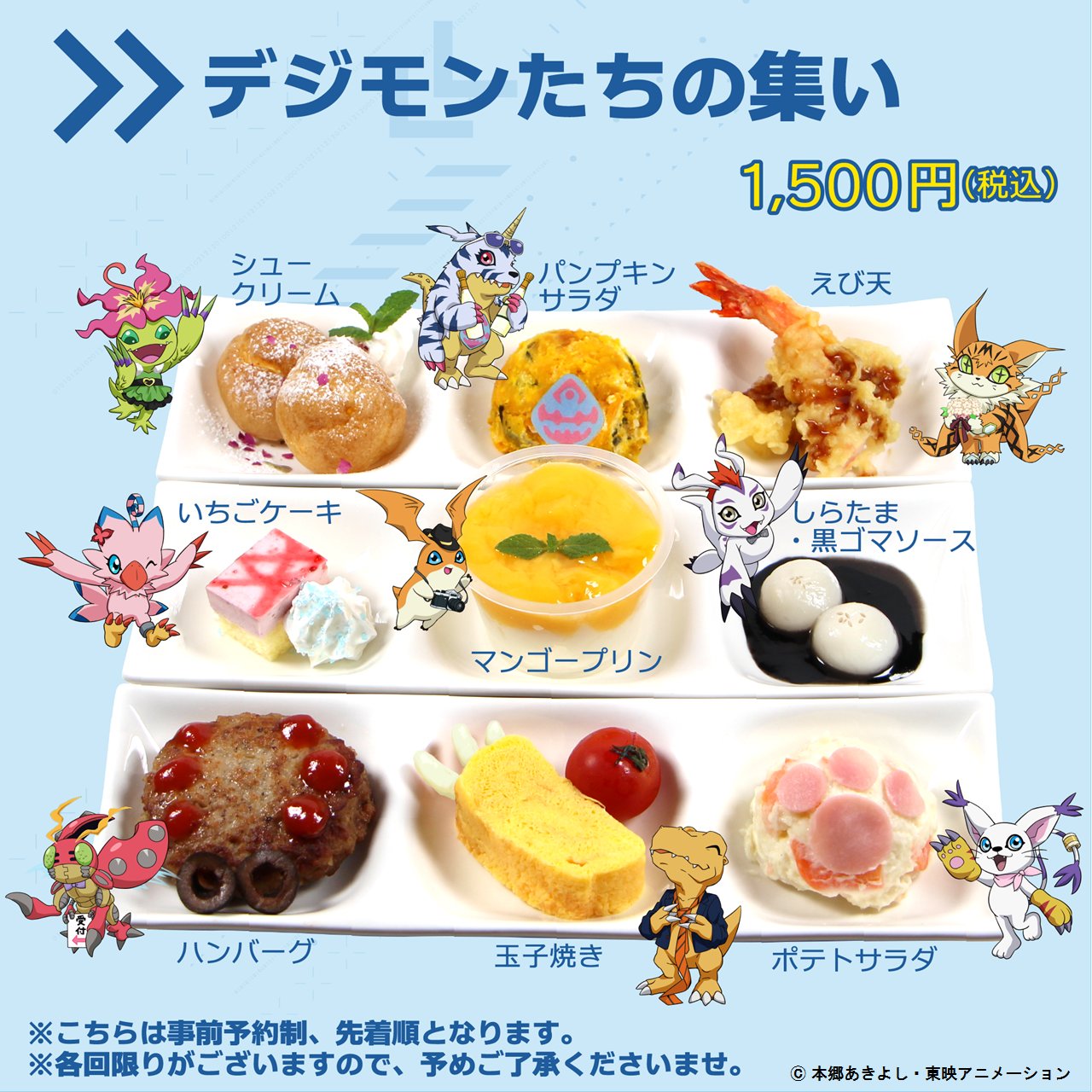 The Digimon Get-Together! Plate costs 1,500 yen and includes a tasting menu of 9 items themed after each Digimon!
Palmon- Shucreme (Japanese Cream Puffs.) Looks to be garnished with some small flower petals, mint, and some cream.
Gabumon- A pumpkin salad garnished with Gabumons' stomach design.
Meicoomon- Shrimp Tempura with sauce. The sauce appears to poured on to match the design on Meicoomon's tail.
Piyomon- A layered strawberry cake with a side of cream and blue sugar.
Patamon- Mango pudding. It appears to be layered with another pudding underneath to emulate Patamon's two tone coloring.
Gomamon- Shiratama Dango, a type of mochi, with a black sesame (goma) sauce. Sesame seeds are then sprinkled on top.
Tentomon- A hamburger patty garnished with ketchup and olives for a familiar look.
Agumon- A rolled omelette with a cherry tomato and additional garnishes to the give the appearance of a claw.
Tailmon- Potato salad. A scoop of potato salad with some sliced ham to replicate the look of a cats paw.
An interesting looking tasting plate at what seems to be a very reasonable price.
Details about the cafe, including entertainment, the full drink menu, and part 1 food menu can be found
here
.
Details about the exclusive merchandise at the cafe can be found
here
.