Show User Social Media
Hide User Social Media
Joined

Sep 8, 2006
Messages

13,761
We have finalized details for the Digimon Adventure tri. card set and information for people who want to pre-order.
As previously known, this set is announced to cover Digimon Adventure tri. parts 1 thru 4, which makes some of the preview details interesting (and if we take them at their word, means that a few of the preview images might be spoilers or previews.) Will be mixing in details we already knew to make this post comprehensive.
First up, a preview of various cards...
There will be 60 cards total: 29 Digimon cards and 31 option cards. They specify that the Digimon cards will be 'Popular' Digimon.
20 cards will be holographic.
The popular vote cards are Leomon vs Ogremon and the Mysterious Man.
Last chance to possibly avoid spoilers for part 4...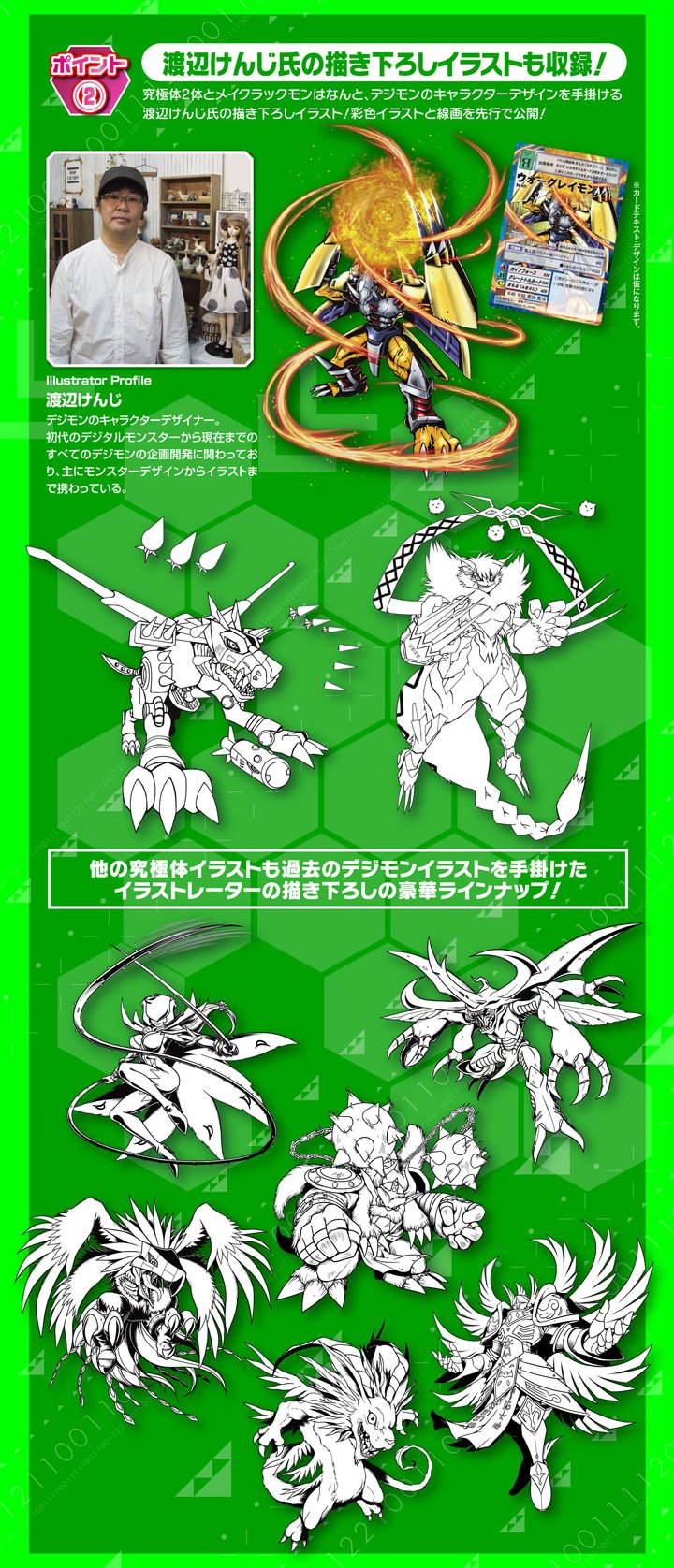 They highlight how long time Digimon artist and designer Kenji Watanabe did the art for WarGreymon, MetalGarurumon, and Meicrackmon.
They also preview the art for the other Ultimate level Digimon, who were drawn by an all-star line-up of previous Digimon artists to be announced later (and if we take them literally, we aren't currently aware of one of these showing up through part 4.)
The set also comes with a nice binder to hold the cards (and the binder reiterates that we perhaps should expect more than one card set for tri.)
It also mentions that there are enough cards in the tri. set to make 2 decks, so you can play with a friend.
It expects this will be a good set for both card game players and collectors.
Pre-orders have just now opened up at the
Premium Bandai store
. The full set costs 6,480 yen.
Pre-orders will close on January 23 at 11pm (Japan time.) Orders are currently scheduled to ship in March.
Here is a few more preview images from the Premium Bandai store.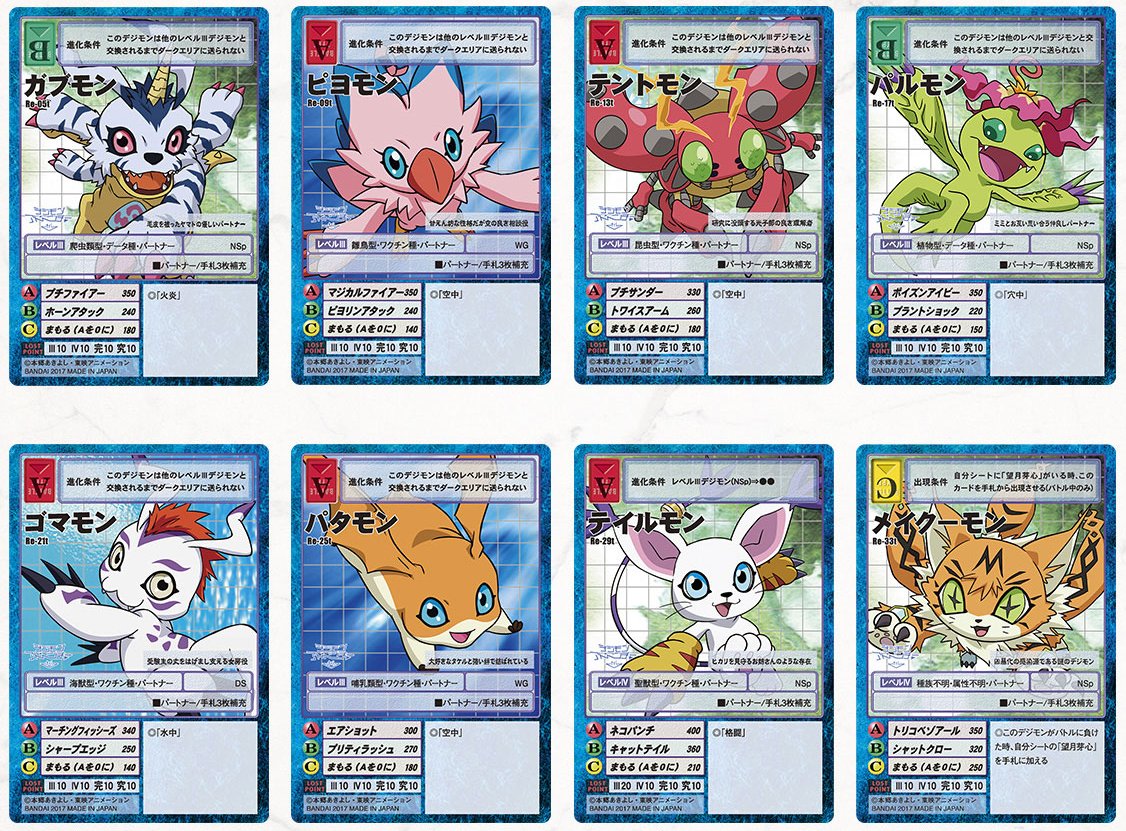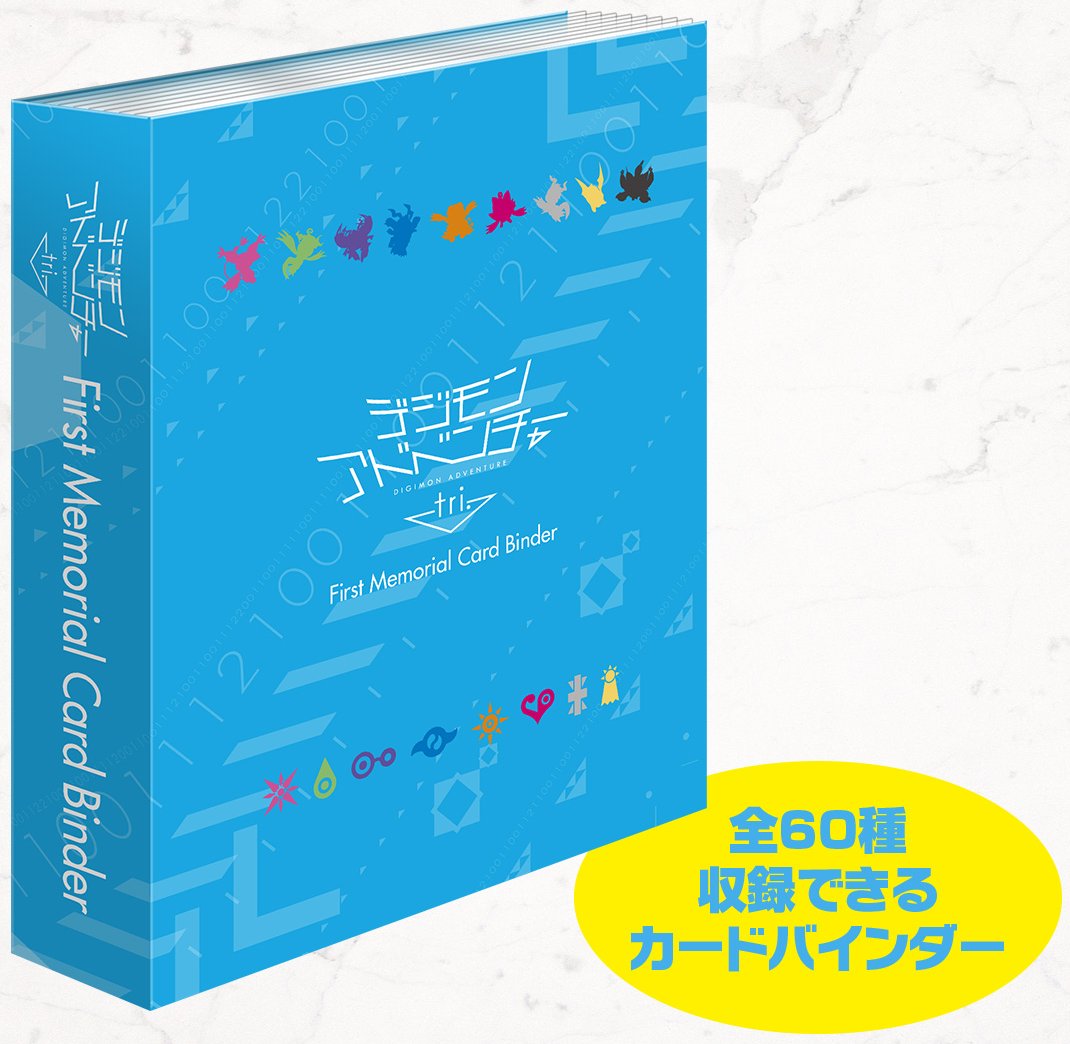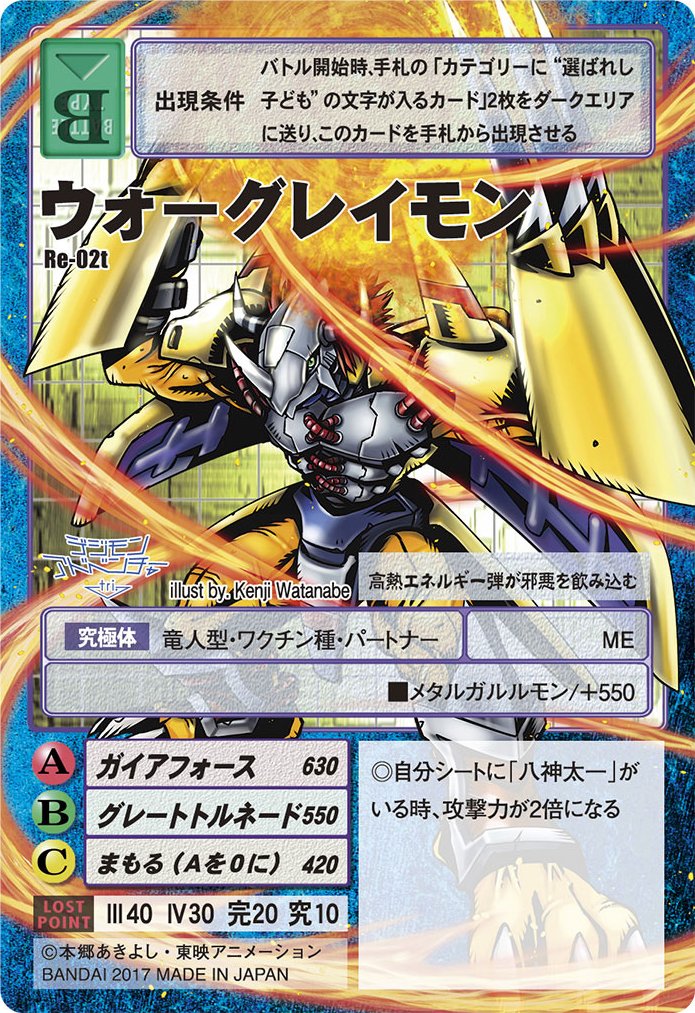 Update- Some alternate images from the
Carddass site
which has updated with the various details.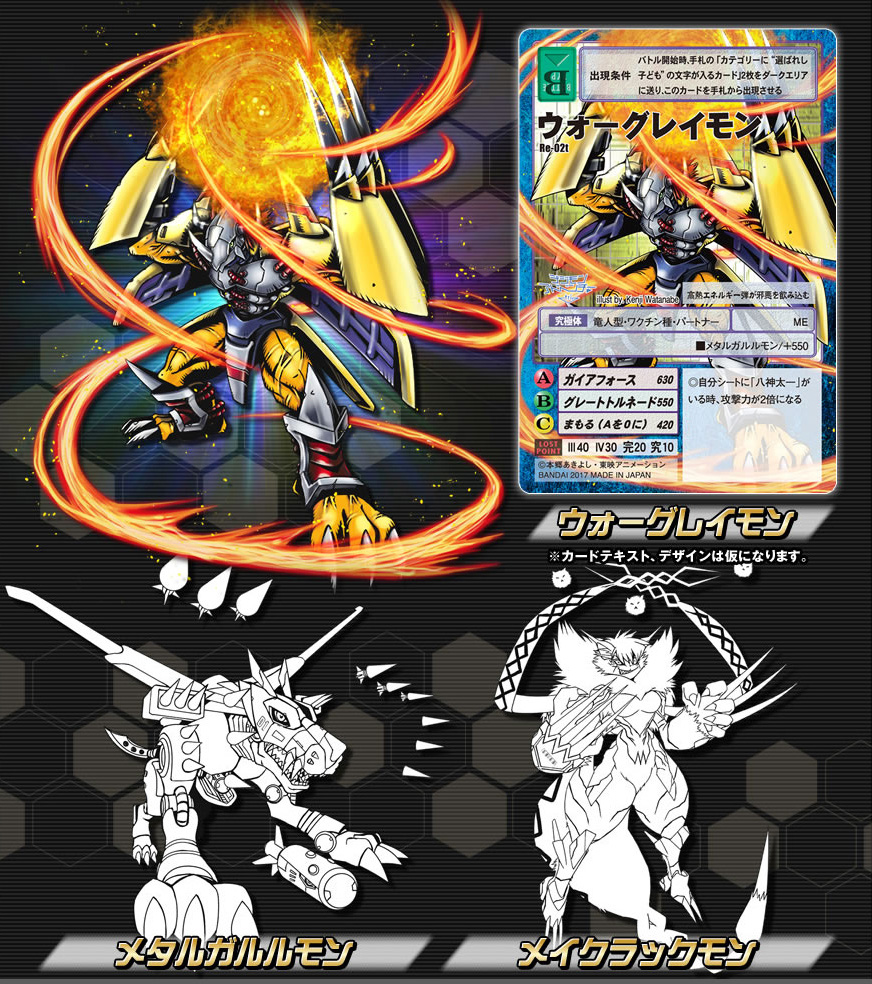 You'll want to contact an intermediary to get this card set sent to you. WtW is not affiliated with any, but here are a selection of intermediaries that have worked well for various WtWers and their friends in the past:
From Japan
Rider Proxy
Nippon-Yasan
Japan Hero
The Bandai Premium store has also chosen to affiliate themselves/recommend three potential shops to be used as intermediaries for non-Japanese buyers:
Buyee
From Japan
(this From japan link shows various items that they waive commission fees for.)
Samurai Buyer
You'll want to provide your chosen intermediary with the link to the item. Just copy paste the links to the product pages for what you want and send them a message about it and they'll take care of it after they discuss pricing and their policies with you. The links embedded throughout the news article for the product items are exactly what you'll need to send them.
Some of the intermediaries have a full store front and may have the item listed, so you may want to check that first.
Previous discussion of the Digimon Adventure tri. card set can be found in
these
threads
.