Show User Social Media
Hide User Social Media
Joined

Sep 8, 2006
Messages

15,585
The
Digimon Adventure website
has updated it's look for tri. part 4.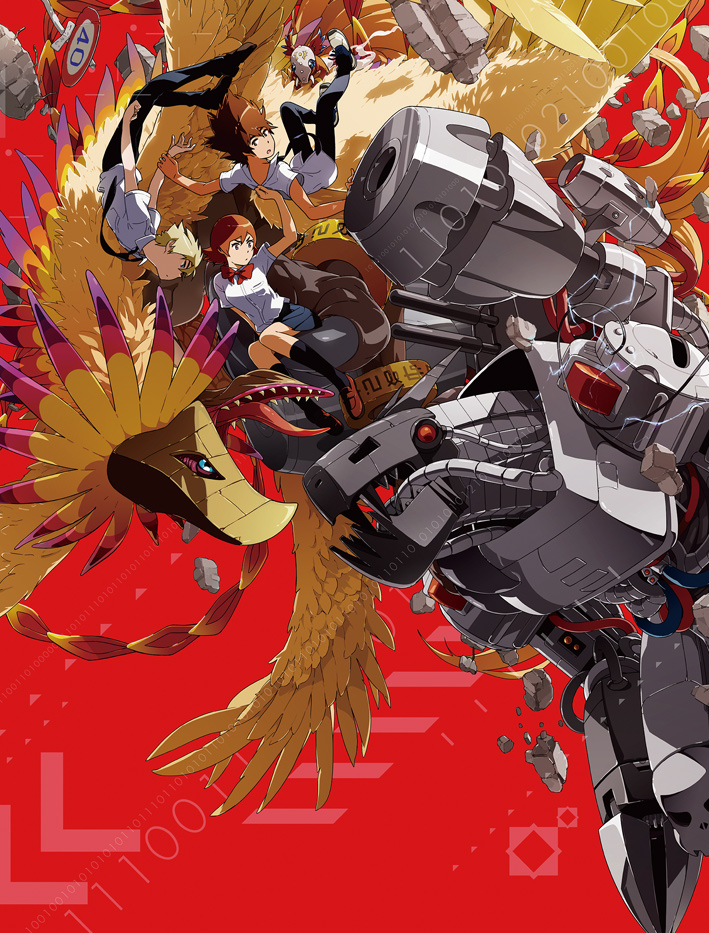 We also get our best look yet at the tri. part 4 poster art.
Really great looking art, each time we get a cleaner version of it just looks better.
In addition, we also have 3 screenshots from tri. part 4.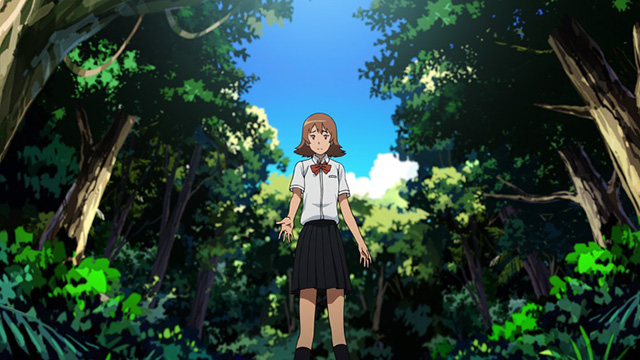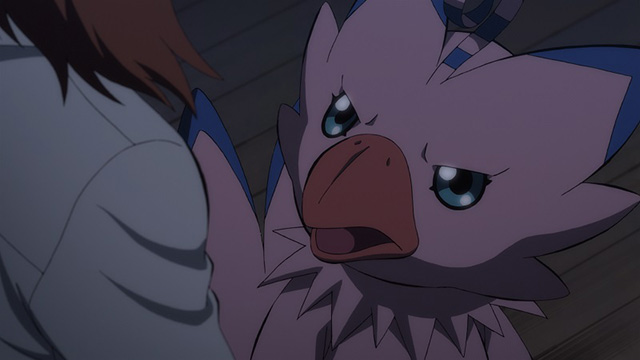 And finally, we have a short synopsis for part 4.
Update- Thanks to shin we have an actual translation!
Meicoomon's rampage and the reboot which followed--

Leaving behind Meiko, anguishing, Taichi and the others set off for the Digital World.
There they reunited with their partner Digimon who lost their memories of everything up until now.

And yet their bonds must begin anew and the Chosen Children hold out a hand to their affected Digimon.

Nevertheless, even though Piyomon is the only one to evolve to their Child level, she reveals how wary she still is…
"It's like I said before, I don't know about this past you're speaking of!!"
As someone whom she once held in high regard and sympathized with before, now a stranger, Piyomon instead harbors suspicion for Sora's gestures of kindness.

Finding her feelings hurt, Taichi and Yamato can't find the words to help Sora.
What will they do in the Digital World going forward?--

Before they can discuss this with each other, Meicoomon appears...and then disappears. Somehow, it has retained it's old memories as it wanders in tears while searching for Meiko--
Seeing the creature, the children's decision to travel to the Digital World in order to save Meicoomon becomes clearer. But then, the figure of a man once subdued by the Dark Masters appears before them.

Around the same time in the Real World, Nishijima receives notice that Himekawa has disappeared.
Investigating, he gets to the bottom of Himekawa's actions up until now and finds out about a certain goal that was hidden from him.
A connection to a past incident which decided the fate of two people...

And now, the adventure evolves once more--
Update- Here is another translation/interpretation of the text from our good friend onkei.
Meikuumon goes berserk, and the Reboot occurs. Leaving behind a devastated Meiko, Taichi and the gang head to the Digital World.
Although they reunite with their Digimon partners, their Digimon's memories have been completely wiped out. Nevertheless, the children attempt to reconnect their bonds with them again, and the Digimon answer receptively.
However, even after evolving to Child level, Piyomon is the only one to still show wariness...
"I told you, I don't know anything about this past that you're talking about!"
Sora's kindness and sympathy towards others over her own feelings cause Piyomon to feel distrust for her instead.
While a hurt Sora is left standing in shock, Taichi and Yamato are unable to find the right words for her.
As the group discussed what must be done for the Digital World from here on, Meikuumon suddenly appears before them and disappears. For reasons unknown, she still has her memories and is wandering in search of Meiko with tears in her eyes--
Seeing that, the children reaffirm that they must travel the Digital World to save Meikuumon. However, "that" man who followed the Dark Masters appears before them.
Meanwhile, in the real world, Nishikawa receives a report that Himekawa has gone missing.
As he investigates, he discovers that there is a hidden agenda behind all of Himekawa's actions up to now.
It was linked to a past event that determined the two's fate...
Edit- Here is the cleaned up machine translation I had put up earlier. Leaving it here for context and for my own amusement since it has actually been stolen and passed around as a proper translation.
I'm just posting a machine translation that I've cleaned up a little bit until our translators get back to me (expect my version to be more than a bit wrong.)
Meicoomon's run away, and a reboot happened.
Left anguished Taichi and his friends headed for the digital world.

Reunited with their partner Digimon who have lost all their memories thus far.
Nevertheless, the Digimon respond to the children as they begin to build bonds again.
However, Piyomon reveals waryness even if it evolves during the growing season ...

"I said I do not know those old things!"

It was rather distrusting to the kindness of Sora to consider other people before herself.
Taichi and Yamato can not find the words to help Sora.

What should we do in the digital world -
Suddenly Meicoomon appeared and disappeared before all the people who were talking. Somehow with the original memories, look for the buddies and wander with tears wandering.
Looking at the figure, the children settle their determination to travel the digital world to save Meicoomon. But before that, that man who followed the Dark Masters appeared.

At that time Nishijima of the real world had been informed that Himekawa had disappeared.
Investigating, he finds out that a certain purpose was hidden behind Himekawa's past actions.
It led to past events that determined the destiny of their two...
Now adventure will evolve again.