Show User Social Media
Hide User Social Media
Joined

Sep 8, 2006
Messages

14,299
Another surprise!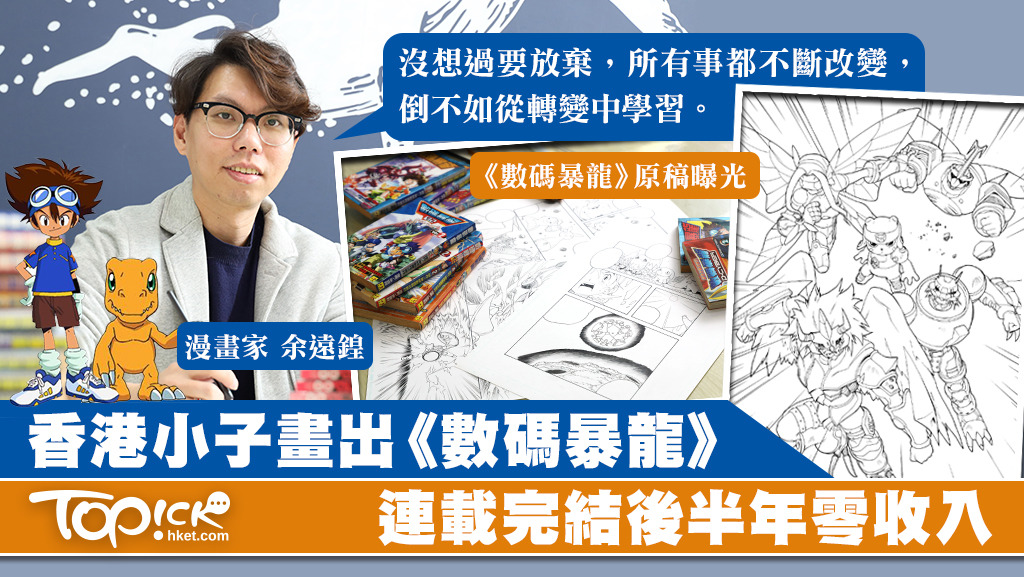 If you were a Digimon fan back around when the original run of anime was on in the west, there was a decent chance you had, or at least saw, the various Digimon manga releases from Tokyopop.
As was often discussed, these weren't actually manga, but actually Chinese manhua by Yu Yuen-wong. These comic adaptions of the various anime were decently known back then. Adventure, 02, and Tamers got an American release (not to mention a number of other countries), while Frontier never did (although notably it did get an English release elsewhere that people would try and import.)
Prior to these he worked on a V-Pet based Digimon manhua known as 'Fight! Digital Monsters', and after the anime adaptions ended he worked on a manhua based on the Pendulum X V-Pets known as 'D-Cyber'.
Hket
recently conducted an interview with him about his career in comics, and Digimon was discussed to a decent degree, since he's reasonably well known for it.
We don't have a full translation of the interview, but garm did translate all the relevant Digimon bits! (The bits jump back and forth a bit, and have been left in the order they were presented in.)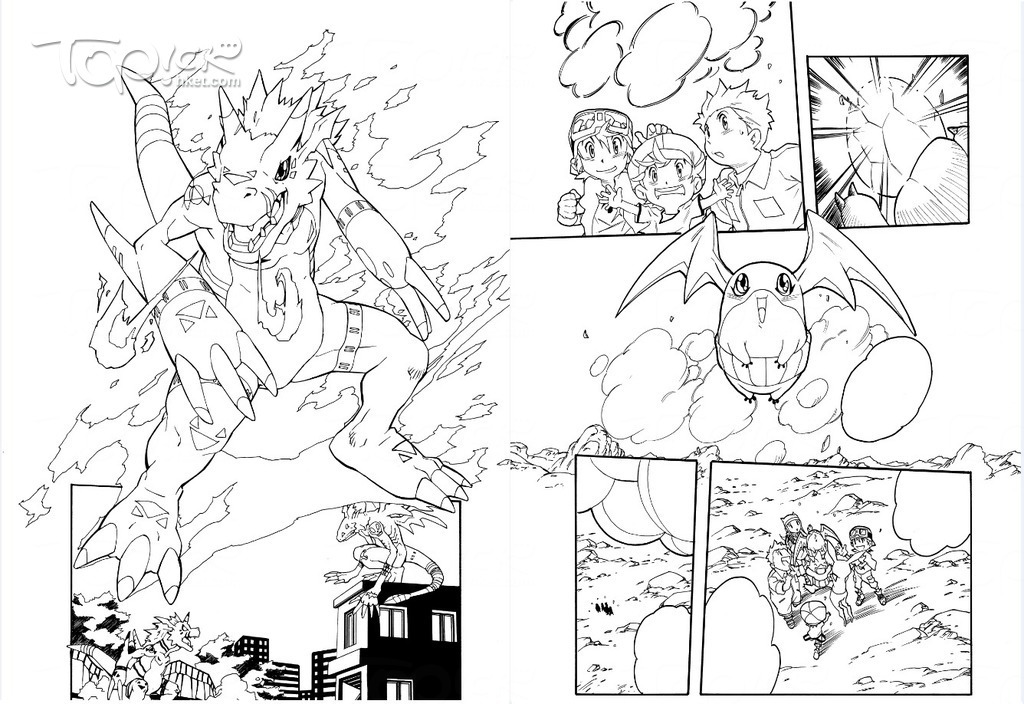 When he finished drawing Digimon, Yu Yuen-wong didn't get any further work for half a year. While waiting for new work, he spent the time practicing.
He entered the industry when he was 18, and Digimon is still considered one of the primary representations of his work.
Initially when he began, there was no anime, just V-Pets. The initial rights when purchased was to make a manhua based on the V-Pets. The V-Pet related manhua isn't recognized much by people now compared to the other manhua.
Several comic artists actually competed for the job to draw Digimon manhua. To audition they had to draw various types of characters. When he found out he was chosen he was so happy he didn't end up sleeping.
Most of the time he worked on Digimon he drew 20 pages every 2 weeks with only 1 assistant. Digimon was time-consuming, taking 4 to 5 hours per page, as he inked it traditionally. He doesn't have to be quite as careful with his lines nowadays with the transition to digital art.
He sees drawing Digimon as his glory days. Work in the industry is unstable, and you never know how soon, or even if, you will get a new job, not to mention if it'll be received well when you do. He chose this line of work and to this day doesn't feel like he gave up other opportunities to be in the industry. He believes it's all worth it when you think about how you do something you enjoy.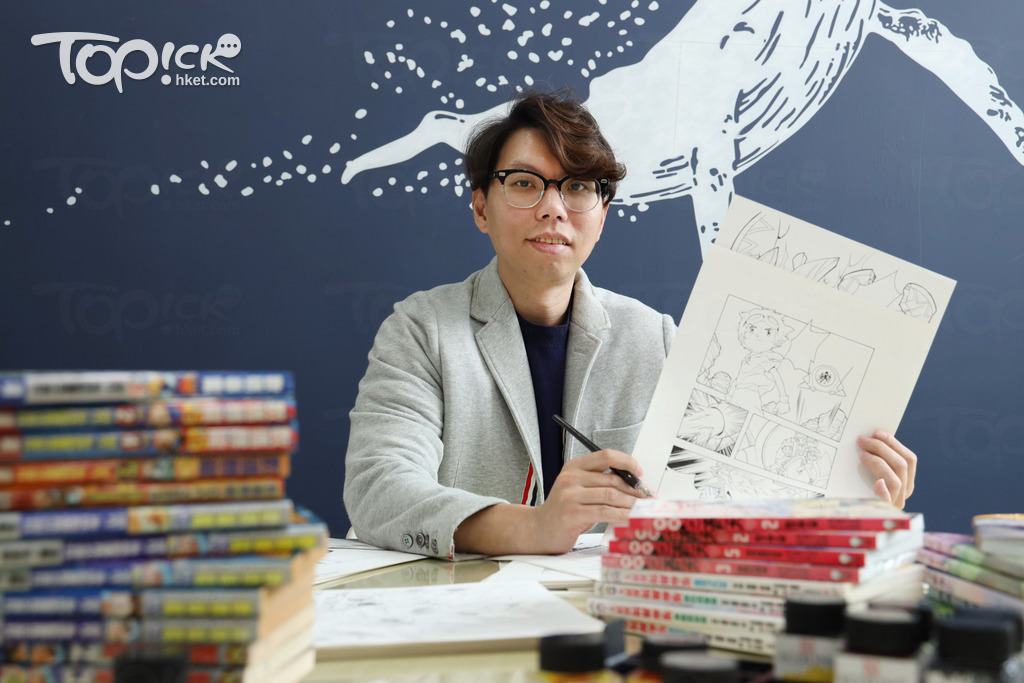 After his work on Digimon, he went to work in animation for a year or two before returning to manhua.
Now that he's been in the industry for 20 years, he's never once thought about giving up, and there are constantly new things to learn. Although he does draw less manhua now than he did in the past, he muses on if perhaps parents don't seem to like their children reading to many comics, and that books tend to lean more towards novels with illustrations. He comments that when he does illustrations for novels, he sometimes adds in comic pages to change it up a little.
He believes the manhua industry has its highs and lows, but he hopes that fellow manhua artists will keep on changing just like how society is constantly changing.
It's been kind of fantastic lately all the bits of behind the scenes details we've gotten for parts of the franchise we don't always get to hear a lot about, and getting some info about the manhua was a bit unexpected, but really great!
Big thanks to garm for the translated details.