Show User Social Media
Hide User Social Media
Joined

Sep 8, 2006
Messages

12,707
Been awhile since we've gotten news about this...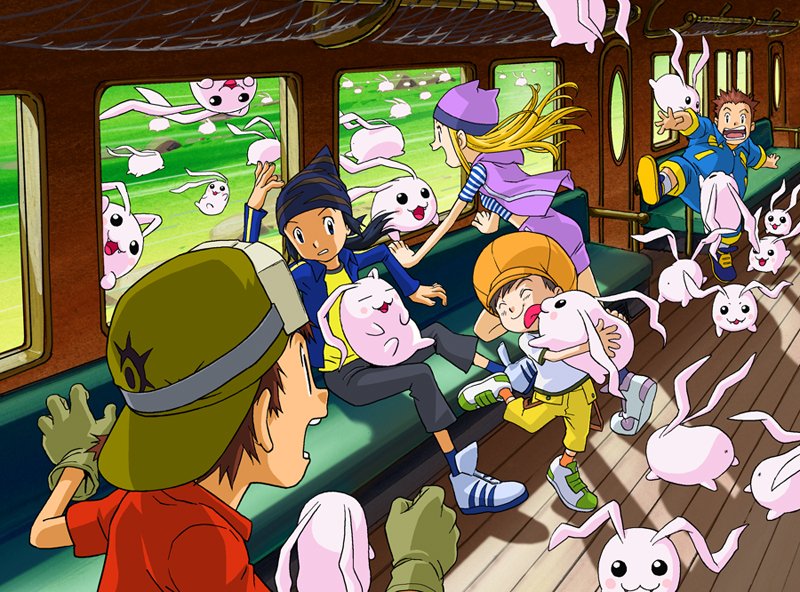 We have the title and staff for the new audio drama being released as part of the Digimon Frontier Blu-ray Box!
The title for the new Digimon Frontier audio drama is- A Train Named Hope.
In addition to that, we have the staff list for the new audio drama...
Producer: Seki Hiromi
Script: Hiro Masaki
Director: Yukio Kaizawa
Sound Director: Hiroyuki Kakudou
This reunites various crew members from Digimon Frontier...
Seki Hiromi, the producer who oversaw Digimon for much of it's history.
Hiro Masaki, who wrote for Adventure, 02, Tamers, and Frontier (including the 2nd Tamers film.) He wrote roughly 20% of Frontier and was 2nd only to series composer Sukehiro Tomita for number of episodes written for Frontier. Tomita appears to have retired roughly a decade ago.
Yukio Kaizawa, who was the overall director for Digimon Frontier (and Digimon Tamers.)
Hiroyuki Kakudou, best known as the director of Adventure, 02, X-Evolution, and an episodic director for much of the franchise (along with doing various other elements.)
No cast list for the audio drama yet...
Pre-orders are available for the Digimon Frontier Blu-ray box. It will be available April 2nd, 2019 for 53,800 yen. Early versions of the box will include the new Frontier audio drama that we just received staff info for.
The first link is a CDJapan is an affiliate link that helps the site.
Digimon Frontier Blu-ray Box
Digimon Frontier Blu-ray Box Amazon Edition
- Includes mini shikishi and 6 acrylic keychains.
The previous trailer for the set.