Show User Social Media
Hide User Social Media
Joined

Sep 8, 2006
Messages

16,666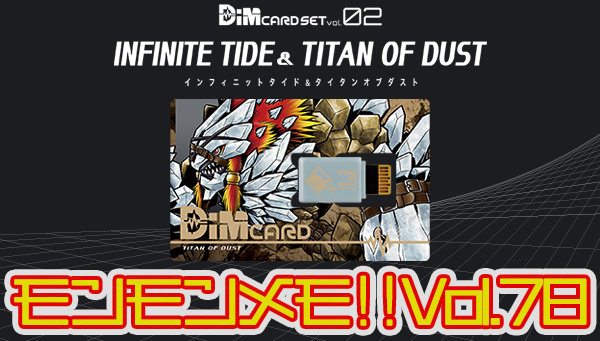 Time for a new MonMon Memo!
MonMon Memo 78
is a preview of Titan of Dust, which comes out in the Dim Card Set next week with Infinite Tide. Then we also get our first look at a new Dim Card case.
The text below uses the machine translation from the official site due to lack of time. We will see about swapping it out when/if there is time for a proper translation.
I have cleaned up a small handful of terms that translated poorly or swapped terms around, but not otherwise cleaned up grammar, etc.
Digimon fans! Hello!
We released the capture information of "DimCard Set vol.01 VOLCANIC BEAT & BLIZZARD FANG" in the previous Monmon Memo Digimon training going well?
By all means, please enjoy daily training aiming for a complete picture book!
Finally, on June 19th, "DimCard Set vol.02 INFINITE TIDE & TITAN OF DUST" will be released.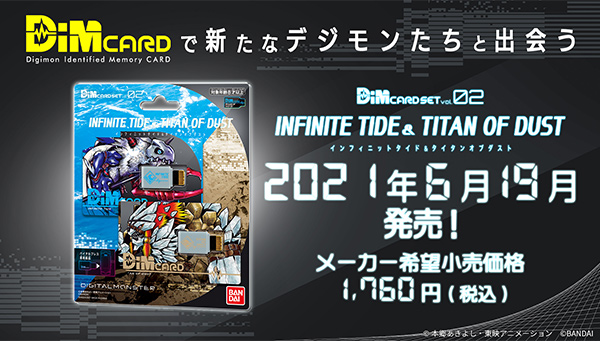 In this Monmon Memo!!, we will introduce a little of the contents of the "TITAN OF DUST DimCard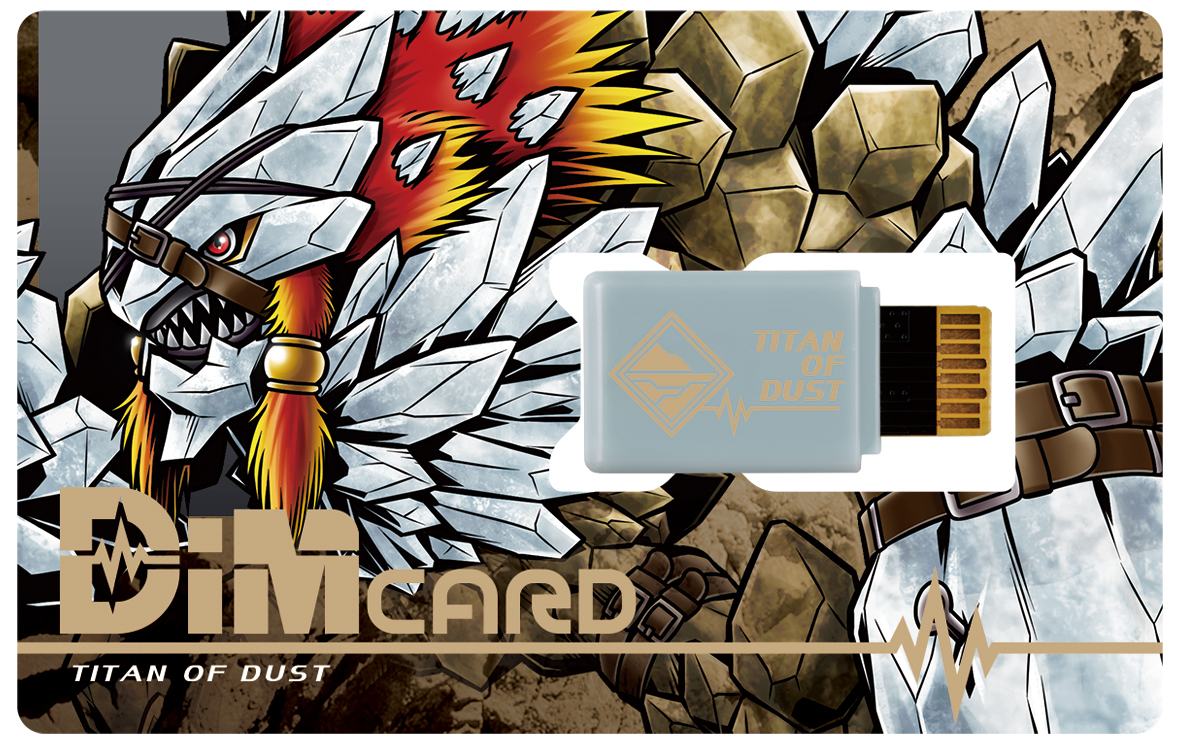 The "TITAN OF DUST DimCard" contains 17 Digivolution routes Digimon that live in the desert area, including SUNARIZAMON and GOGMAMON
Then, I will introduce some of Digimon
[TITAN OF DUST]


pendulum first recording has been from Z SUNARIZAMON from, super-heavyweight with a body of mineral Digimon of the Blastmon such as, variety rich soil attribute Digimon will be able to develop! !!
As some of you may have noticed ...
Baby1 Sunamon and Baby 1 Goromon will be the first new Digimon recorded from this TITAN OF DUST DimCard!
And ... what ... there is another new Digimon!
Its name is "Vulturemon"!
It will be a bird-human type Perfect Digimon.
[Perfect: Vulturemon]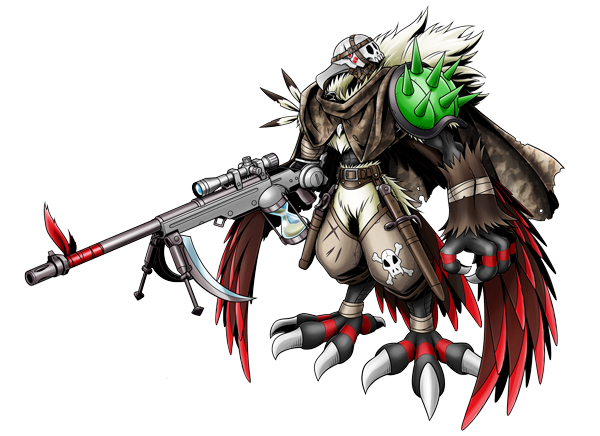 Digimon that wears a camouflage cloak and kills enemies with excellent eyesight and a rifle.
It looks like a god of death ...!
DimCard which also includes Digimon such as Sunamon, Goromon, and Vulturemon, is full of charm! Please stay tuned!
Next week, I would like to introduce you to the "INFINITE TIDE DimCard
And finally, special information!
As a DimCard Evolution File" introduced in the Monmon Memo!!, the planning and development of a case-type "Dim card case (provisional)" that emphasizes portability has started!
I can't tell you the details yet ... please wait!
​
* The image is under development.
We will continue to introduce new information related to VITAL BRACELET Monmon Memo!!, so please do not miss it!
See you in the next update! See You!
Plus the 3 new Digimon got reference book updates earlier today.
Sunamon
Goromon
Vulturemon
Previous MonMon Memos have included: