Show User Social Media
Hide User Social Media
Joined

Sep 8, 2006
Messages

12,437
Well this is interesting and unexpected...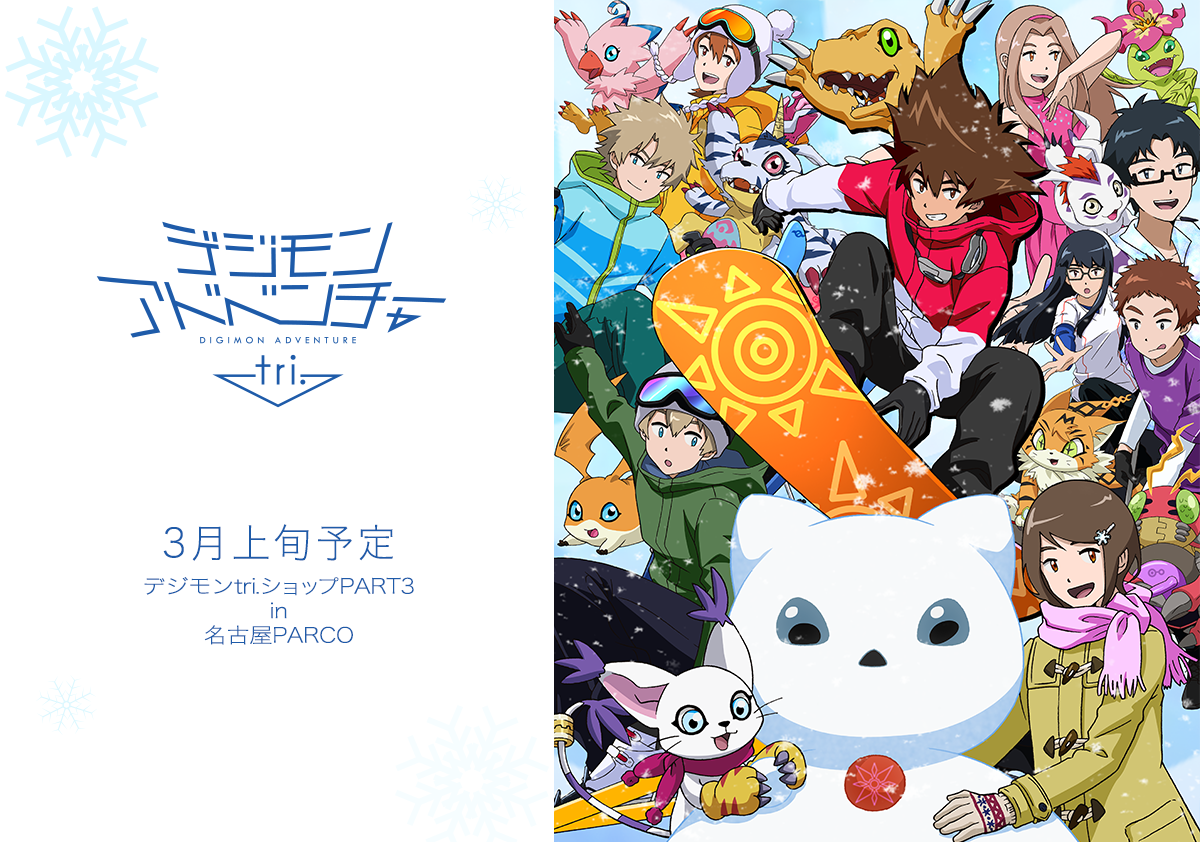 The "Digimon tri. shop Part 3" is being held February 24 thru March 15, as we knew, with it's winter theme at the Limited Base store at the Ikebukuro P'Parco.
But it has now been announced that in early March the shop will open a second location, turning the
Limited Base at the Nagoya P'Parco into the tri. Shop Part 3
, giving people another opportunity to get the exclusive goods.
At the moment they aren't giving an exact date, just early March.
It appears
all the products from the Ikebukuro Limited Base pop-up shop
will appear, along with exclusives!
The first exclusive is a card case for 2,980 yen.
The second exclusive we don't have a photo of... but...
The description makes it seem like it will be a custom color (perhaps pattern) version of this pouch from the Ikebukuro pop-up shop. It will be 1,800 yen, the same price as the pouch at the Ikebukuro shop.
The last exclusive....
The Nagoya will have the can badges, but instead of having the special Hikari/Tailmon one, it will have a special Takeru/Patamon one. These will be blind packed for 400 yen each.
Are there more items to come? Hopefully this allows fans traveling to Japan a good chance of getting some of these items.
In addition, Brujula, who helps produce many of the tri. goods that end up in the pop-up shop, have put up some more detailed images of some of the items showing up at both pop-up shops.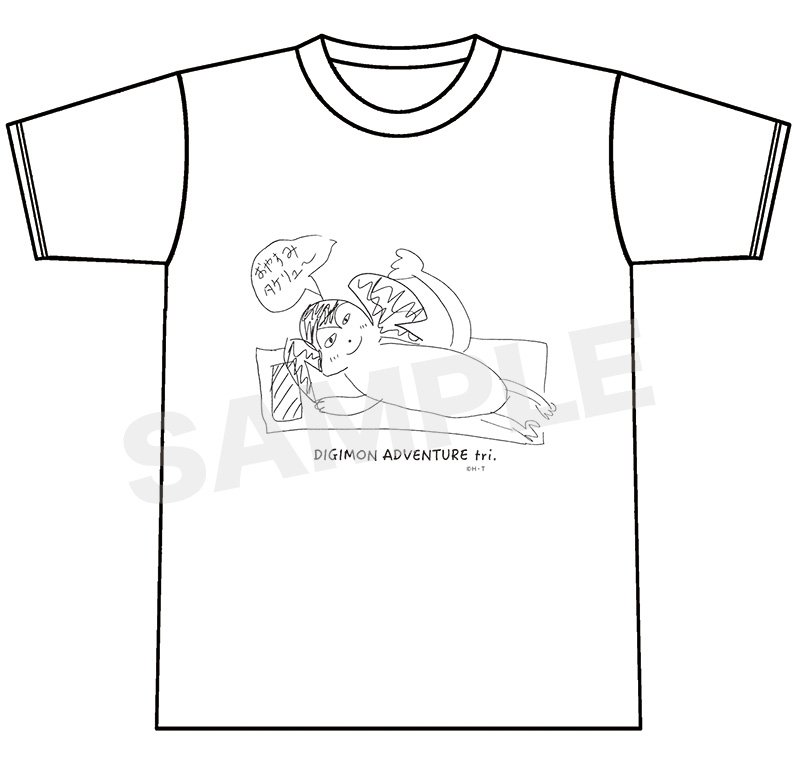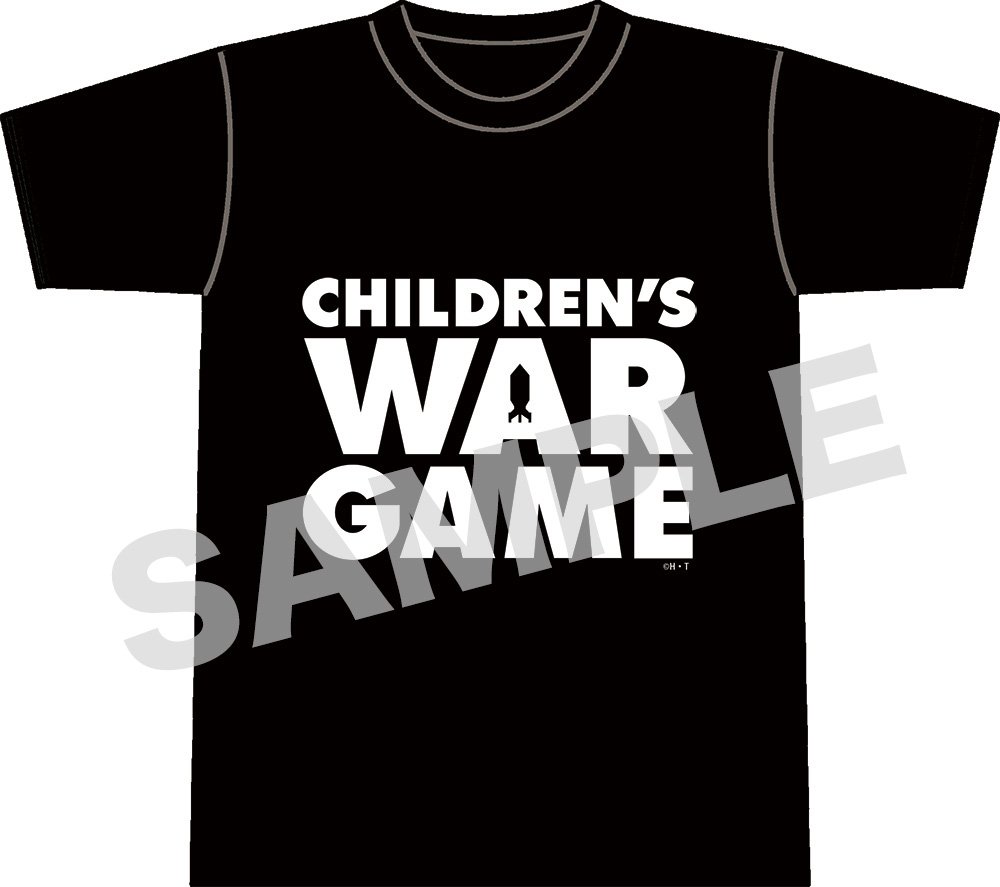 First is the various shirts.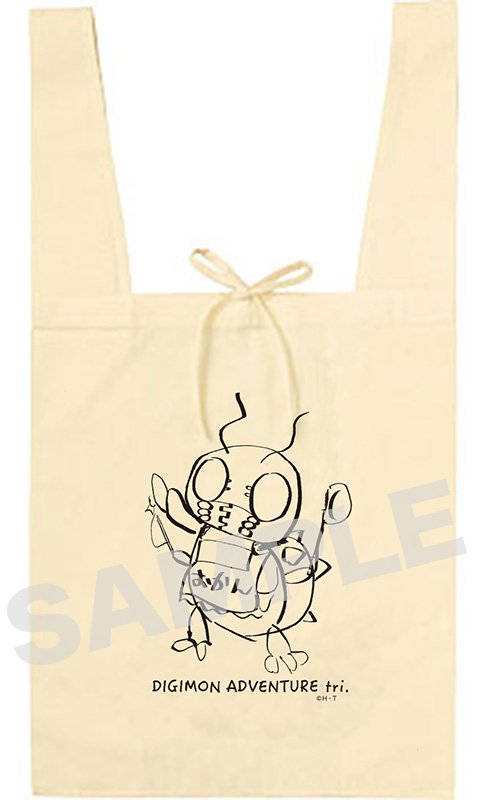 Then the eco-bags with art drawn during a Tokuban.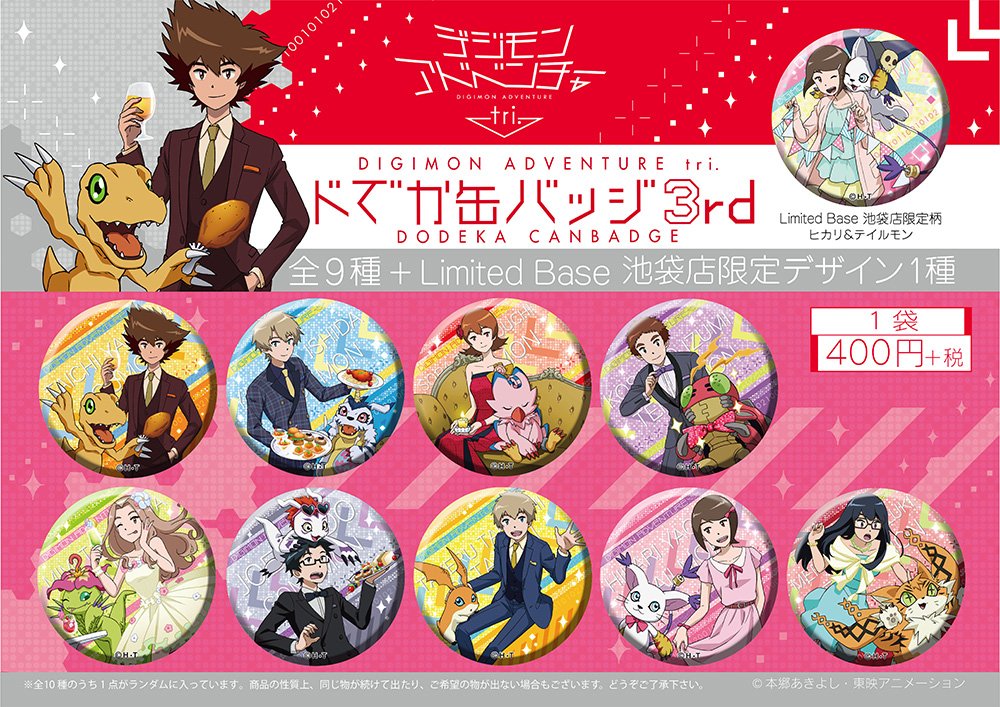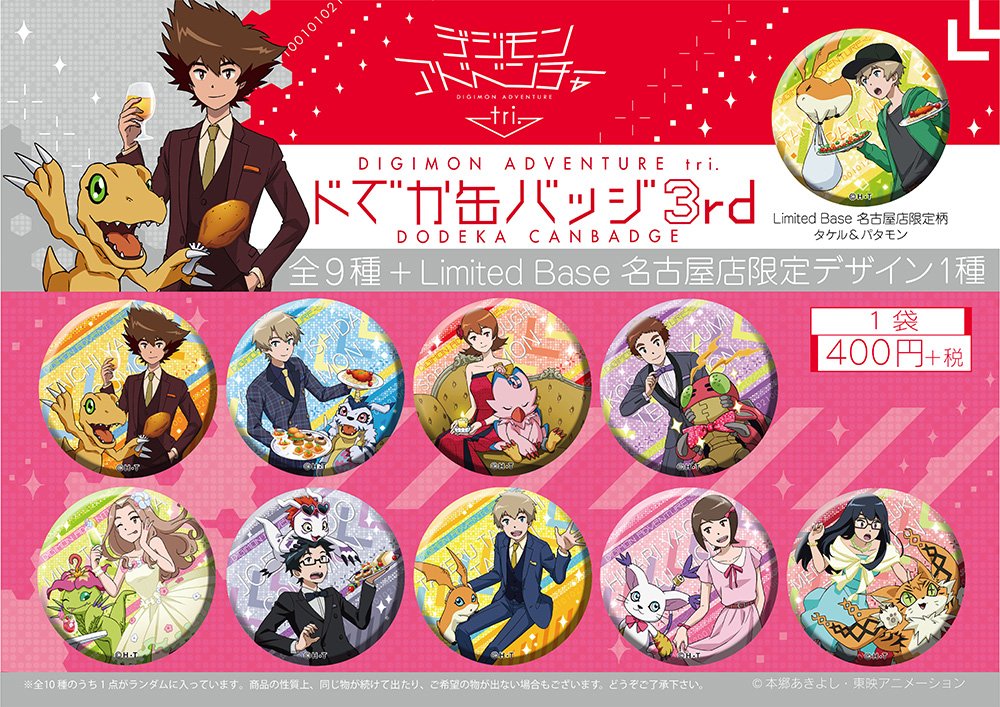 Up next are the can badges, with the exclusive one from each location.
The keychains really do look nice.
Last up is the holy ring in it's box. They point out that you don't have to use it as a ring, that it would look nice around your neck with a silver chain.
Update- Further translated details from shin and garm- It COMES with a silver chain to wear around your neck.
The item descriptions and prices for these for these can be found in the
overview of all the items in the original Ikebukuro pop-up shop
.
Update- Fixed a naming error up above.