Show User Social Media
Hide User Social Media
Joined

Sep 8, 2006
Messages

15,595
Time for another one!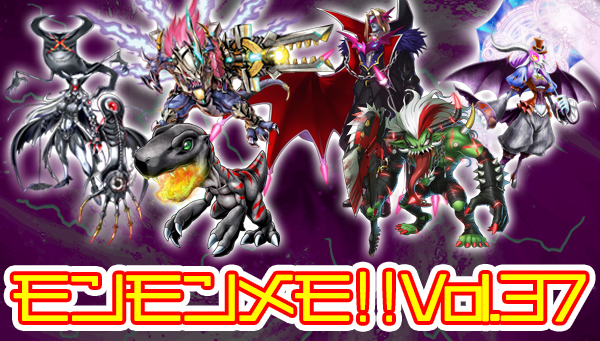 It's time for MonMon Memo 37
! This time it's the not yet shown X-Antibody Digimon!
The other day Rasenmon Rage Mode and Rasenmon were announced for the Digimon X2 Red and Purple! It took less than a month for the lineup to be revealed!
In the X2, there are a total of 18 new X-Antibody Digimon.
Of the new X-Antibody Digimon, 12 of them were shown on the reservation page, including the Seven Great Demon Lords (not including Beelzebumon X, who appeared previously.)
The remaining 6 have slowly been published via various ways: V-Jump, Twitter, Digimon Web, etc. But this time we will show off all six of the Digimon together a bit more formally.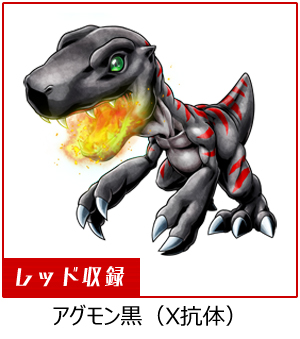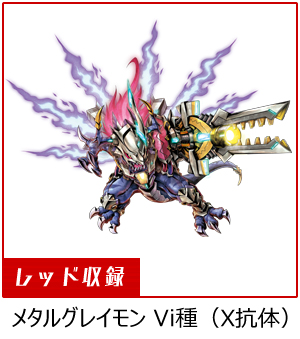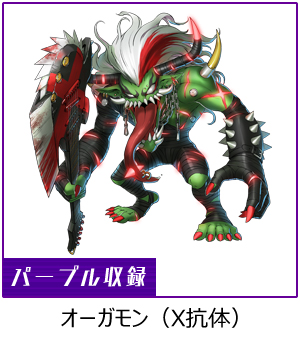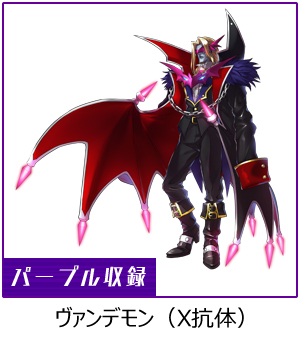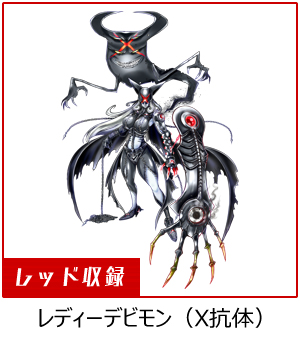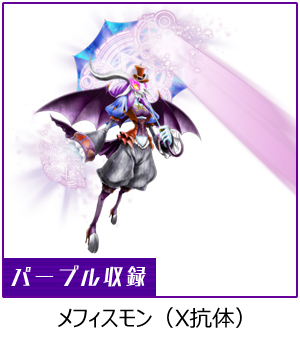 Agumon (Black) X, MetalGreymon (Virus) X, Ogremon X, Vamdemon X, LadyDevimon X, and Mephismon X!
Agumon (Black) X (in the Red) is an important child level Digimon that has the same position as Impmon X in the Purple (who was already introduced.) These two are the ones it's recommended to do first. Hints about this are in
MonMon Memo 35- Road to the Devil
!
This is where the introduction to the new X-Antibody Digimon from the X2 is over!
Stay tuned to the Digimon X2 Red and Purple which
can still be pre-ordered
..
See you next time!
Also, not from MonMon Memo, but related... we have short profile info for Agumon (Black) X!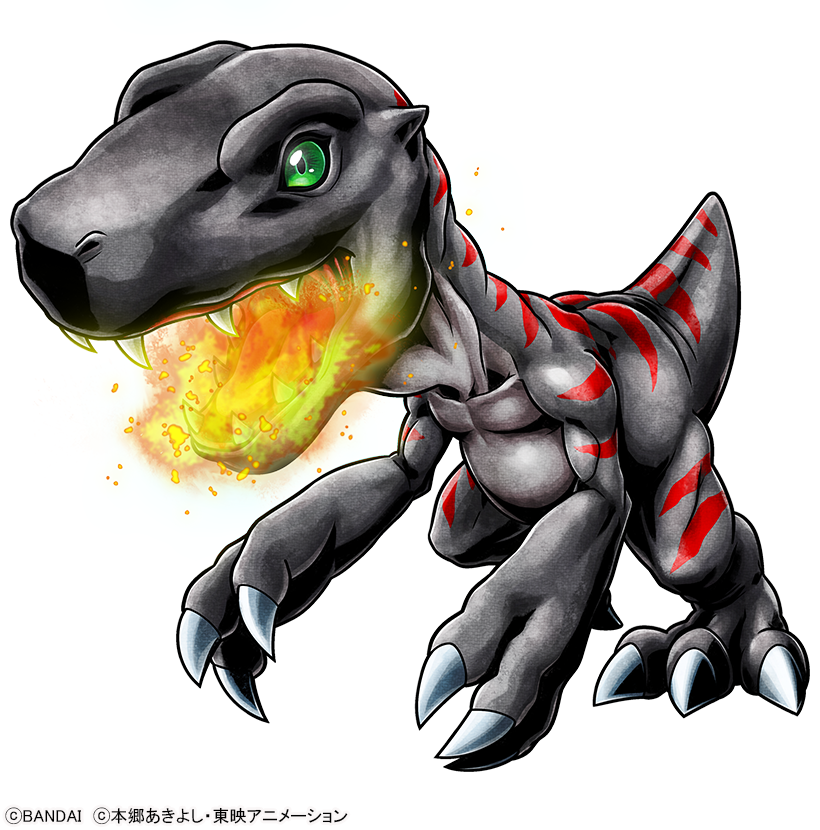 Due to the influence of the X-Antibody, it's become a ferocious Digimon. Agumon follows it's wild instincts and hunts ferociously due to it's high aggression. It runs wildly and can cause a dreadful scene.
Previous MonMon Memos have included:
Cold Mode
Copymon
New Virus Busters
New Nightmare Soldiers
Silver Blue Special Digi-Eggs
Silver Black Special Digi-Eggs, Plus ones in both!
Jogress Digimon
Password Digimon
Overview of the 20th Pendulum, Plus Enemies in Battle Mode
Kenji Watanabe Pendulum Interview
CSA Digivice tri. Memorial
Additional Digimon showing up in the Pendulum 20th 2nd Wave
RagnaLordmon, Jogress of the 20th Anniversary Legend Arms
Pendulum Art Book Sample Pages, Teasers, and Interview Details
Pendulum Art Book Update- Digimon Designer Round Table! Plus Shikishi Artwork
Introductions for the CSA Digivice 1999 and Terriermon Plush, plus X-Antibody Updates
CSA Digivice 1999 Details
RagnaLordmon and Finalized Wave 2 20th Pendulum Packaging
Pendulum Art Book Preview- Twitter, Armor Evos, Omegamon, Chronicle
Digimon in 2nd Wave of 20th Anniversary Pendulums & Art Book Preview
Digital Monster X and X-Antibody Teasers
Digital Monster X Booklet Details
Digital Monster X Digimon Info & CSA Digivice 1999 Booklet Details
Digital Monster X Map System Info
Digital Monster X Battle System Info
New X-Antibody (Finalized Diablomon X & Sakuyamon X) Digimon Artwork
Digital Monster X Training & Raising Features
The Digimon Lineup for the Digital Monster X & More Reveals
Digital Monster X Summary & Preview from MonMon Memo, plus more Digimon intros!
Digital Monster X Evolution Conditions from MonMon Memo!
The Movements of the Seven Great Demon Lords from MonMon Memo
Data from announcement of Digital Monster X Version 2!
Main Theme of Digimon X2 from MonMon Memo, plus Video Preview
Digimon X2 Lineup Introduction and Character Tease
Raising Information, Road to the Devil
Secret Digimon in Digimon X2 Revealed