Show User Social Media
Hide User Social Media
Joined

Sep 8, 2006
Messages

17,389
A new MonMon Memo already!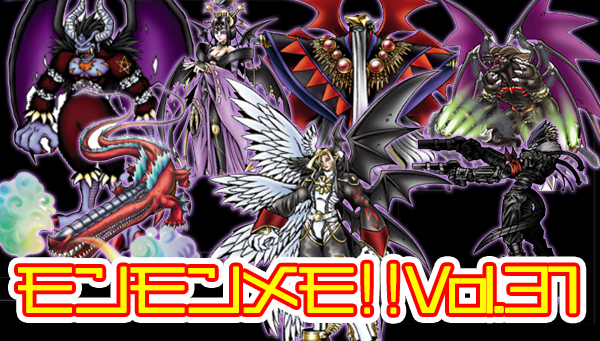 MonMon Memo 31
follows up on some recent hinting!
They don't say who is speaking this time, but Pinch Hitter Kumagaya seems likely.
In the previous MonMon Memo they gave evolution info for the Digital Monster X, but this time they are introducing a topic that makes the world of the Digital Monster X more fun...
They've been teasing it on Twitter the last few weeks in fact...
After Project Ark was launched, behind the scenes of the Digital Monster X, the Seven Great Demon Lords began to search out some sort of machine...
For those of you who want to check it out, in this MonMon Memo, they summarize the actions of the Seven Great Demon Lords...
Some are slightly altered from the descriptions given on Twitter. Update- Translations from onkei swapped in.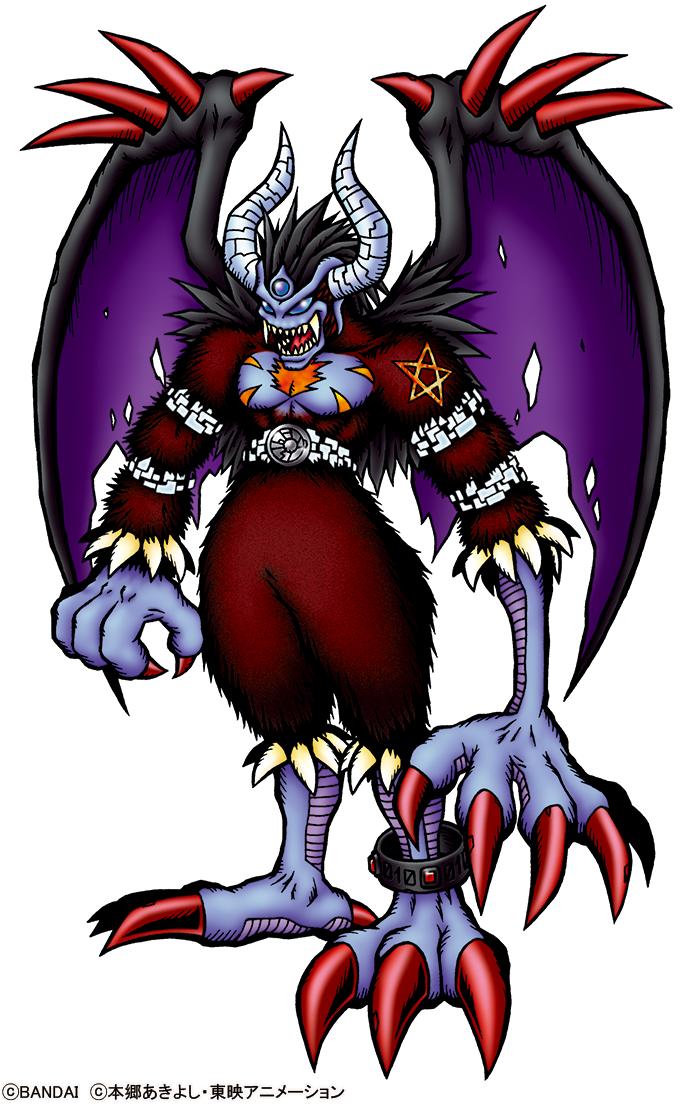 Demon- This is Demon, who continues to vigilantly plan his revenge against the forces of good that had caused him to fall, even after the old Digital World had shutdown. His goal is the rebirth of the "Super Ultimate level Digimon") but thinks that with the X-antibody, he will obtain the power to become a Super Ultimate level Digimon himself, and begins to take action of stealing the X-antibody from other Digimon.
Beelzebumon- This Digimon did not show any interest in what was taking place in the old Digital World, and continued to live the way he liked as a loner. He obtains the X-antibody on his own, as well as gaining the ability to summon "L: Evanhellio", further solidifying his position as one of the Seven Demon Lords.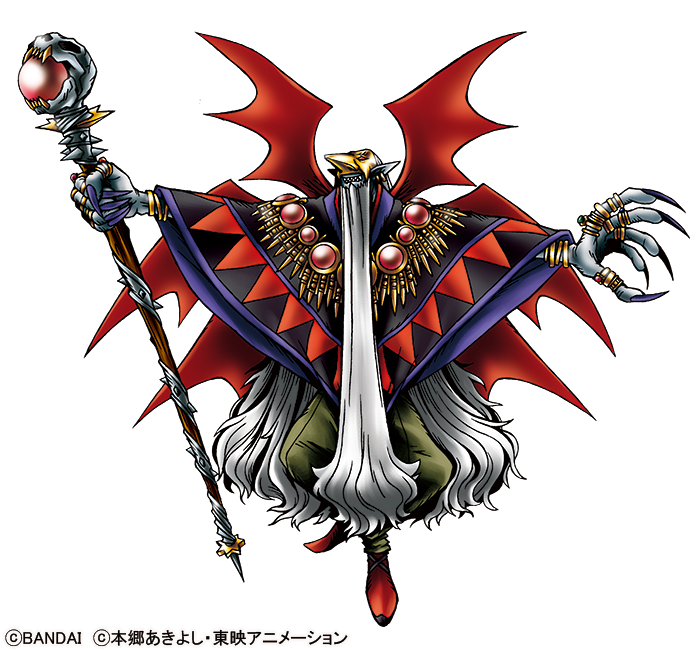 Barbamon- This is Barbamon, who steals all sorts of treasure from others, as much as his greed allows it. He lost interest in the old Digital World after it was wasted away by Project Ark, and plans to invade the new Digital World in search of new treasure. He thinks that he can do away with any opposition if he can X-evolve, so comes up with a plan to obtain the X-antibody.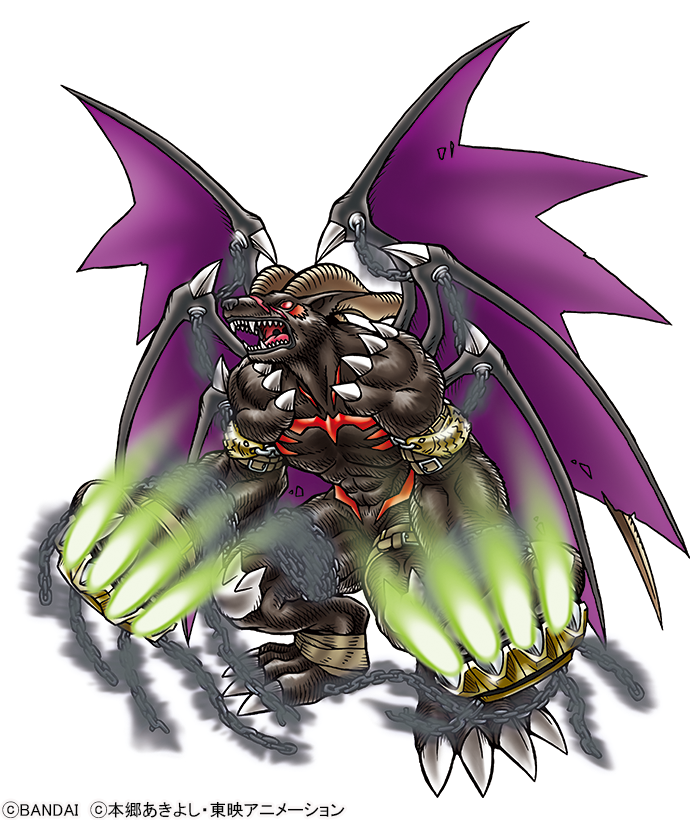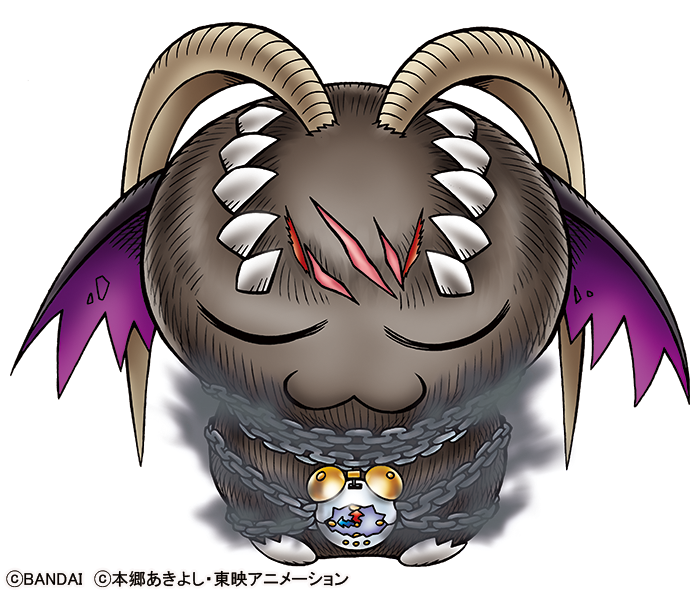 Belphemon- He was in Sleep Mode even before Project Arc began. Because he automatically attacks all who approach him, it's hard to tell whether or not he's really asleep. Many evil Digimon have tried to attack Belphemon because they see his Sleep Mode as an opportunity, but none of them have survived his automated attacks.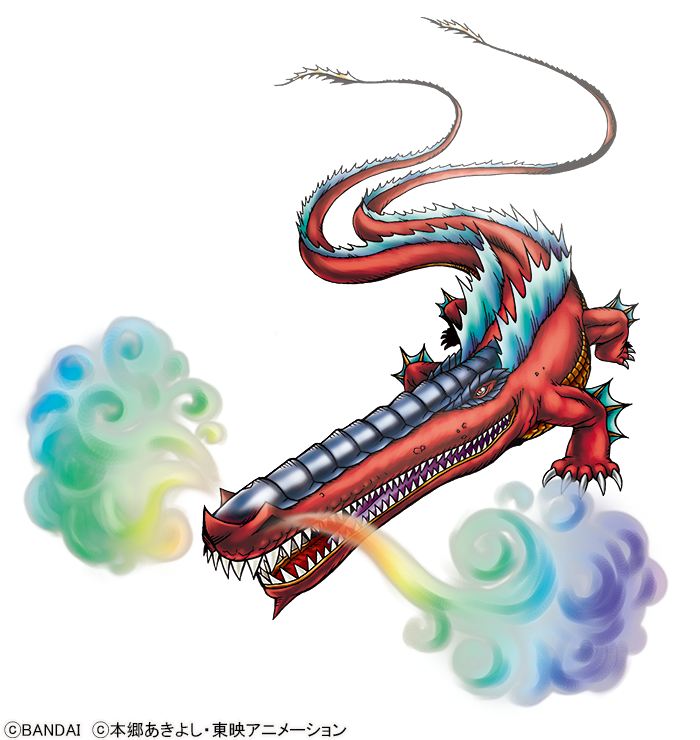 Leviamon- Leviamon sleeps deep on the ocean floor of the "Dark Web," a network that's next to the Dark Area. Because of his enormous size, no one has dared to touch him. Because he was asleep during Project Arc, he was not influenced by the motives of those around him, and he remains in the Dark Web as a symbol of awe.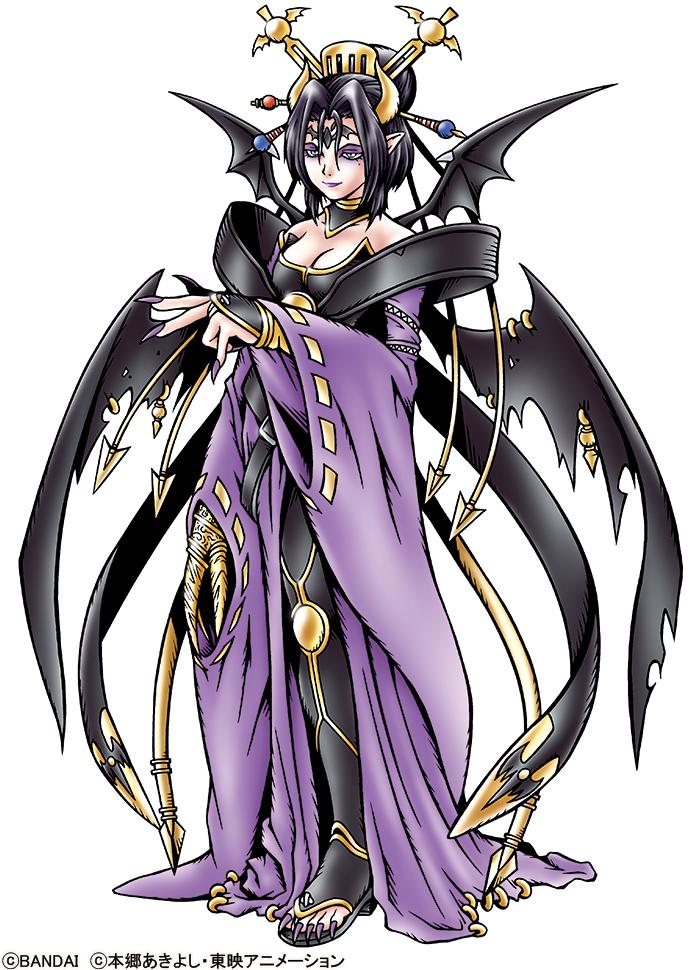 Lilithmon- Her pursuit for beauty led to her concluding that X-evolving would make her even more beautiful, and so she has been stealing the X-antibody from other Digimon. She awaits the best moment for when her X-evolution will gain the attention of the most witnesses.
Lucemon- He plans to not only destroy the old Digital World, but all Digital Worlds. His first step is to continue laying out plans as he waits for contact from the new Digital World, so that he'd be ready at max invasion potential when that time comes. In order to eliminate the Royal Knights so they won't hinder his invasion, Lucemon Falldown Mode thinks that he will also need to get the jump on the other Seven Demon Lords, and so uses the current turmoil to this end. He intends to make the other Seven Demon Lords his pawns one day and destroy the world.
They want to know how you feel about how it was to look back?
It seems the Seven Great Demon Lords, who weren't involved with eachother, had interfered behind the scenes of the Digital Monster X... and it appears they are beginning to show their good moves...
They also note that when you are here, you might already notice something... and additional information will be released soon for you to worry about...
They end by saying see you for the next update!
Previous MonMon Memos have included:
Cold Mode
Copymon
New Virus Busters
New Nightmare Soldiers
Silver Blue Special Digi-Eggs
Silver Black Special Digi-Eggs, Plus ones in both!
Jogress Digimon
Password Digimon
Overview of the 20th Pendulum, Plus Enemies in Battle Mode
Kenji Watanabe Pendulum Interview
CSA Digivice tri. Memorial
Additional Digimon showing up in the Pendulum 20th 2nd Wave
RagnaLordmon, Jogress of the 20th Anniversary Legend Arms
Pendulum Art Book Sample Pages, Teasers, and Interview Details
Pendulum Art Book Update- Digimon Designer Round Table! Plus Shikishi Artwork
Introductions for the CSA Digivice 1999 and Terriermon Plush, plus X-Antibody Updates
CSA Digivice 1999 Details
RagnaLordmon and Finalized Wave 2 20th Pendulum Packaging
Pendulum Art Book Preview- Twitter, Armor Evos, Omegamon, Chronicle
Digimon in 2nd Wave of 20th Anniversary Pendulums & Art Book Preview
Digital Monster X and X-Antibody Teasers
Digital Monster X Booklet Details
Digital Monster X Digimon Info & CSA Digivice 1999 Booklet Details
Digital Monster X Map System Info
Digital Monster X Battle System Info
New X-Antibody (Finalized Diablomon X & Sakuyamon X) Digimon Artwork
Digital Monster X Training & Raising Features
The Digimon Lineup for the Digital Monster X & More Reveals
Digital Monster X Summary & Preview from MonMon Memo, plus more Digimon intros!
Digital Monster X Evolution Conditions from MonMon Memo!