Show User Social Media
Hide User Social Media
Joined

Sep 8, 2006
Messages

13,174
After a longer show like
City Hunter
last week (with a ton more being added after we started the leadup, giving people who enjoyed it even more to watch), it seemed like this was a good week for something shorter...
Little Nemo!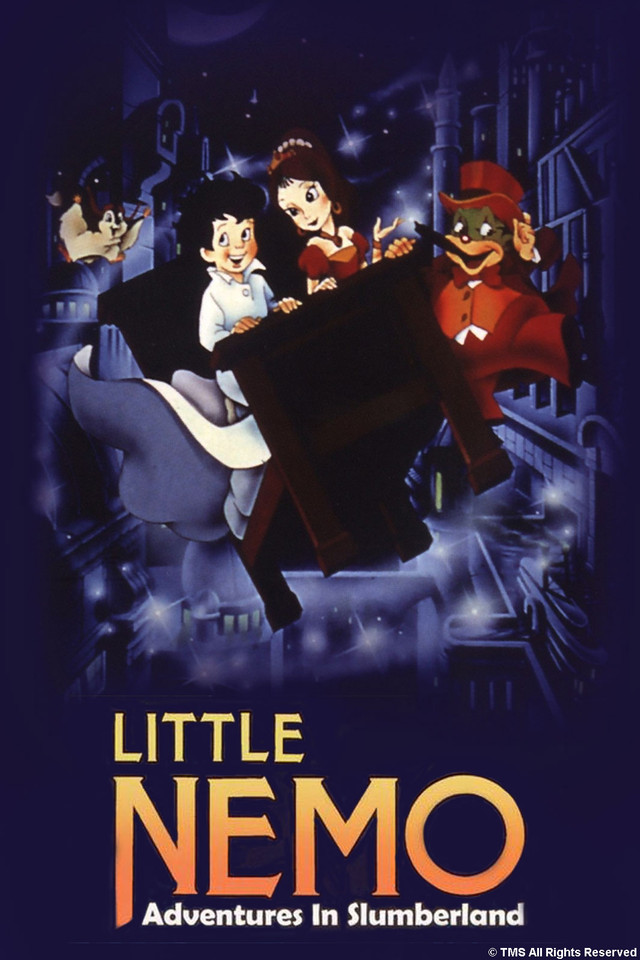 Not much warning wise here.
The movie can be watched on the following officially:
Dubbed on Youtube
Dubbed on Crunchyroll
Dubbed on Amazon Prime
The movie was released by Discotek awhile back, but it was before my time (even before that you can find releases from a few different companies.)
Only the English version is streaming.
You could do multiple articles on the production of this Little Nemo movie (to say nothing of the franchise itself and how it goes back to the origins of animation.) The number of hands the movie passed through (and almost passed through) in an attempt to get it made is beyond impressive.
The film itself follows Nemo, who after some early setup, falls asleep and ends up in the titular Slumberland, a world of dreams, strangeness, and nightmares.
The odd thing is, when it came out in the US in 1992, most people who were interested in seeing it probably didn't know of the history of the project, or Little Nemo himself. They likely expected it was an adaption of a reasonably well known Capcom video game, while the game seemingly originally started as an adaption of the movie, but spun off to have little to do with the movie (likely because it didn't do that well in Japan.)
The movie itself does stoke the imagination a decent amount and is interesting, even if I was never sure if it was good (at the age I saw it, I really was expecting to see the game brought to life, even knowing the franchise was quite old, and that disappointment never quite went away.)
In fact, when the movie got (what I think was it's first?) a release on DVD, from Funimation many years ago, I don't actually recall if I ever sat through and watched the whole movie. And unless my mind is playing tricks on me, I remember the disc being unique in that it was a vivid red color on the actual data side of the disc (made me wonder if some little kid had been given the disc, seen a vivid red color and wondered why the disc looked like blood.)
The show has a few small Digimon cast connections, and only one reasonably big one, from the Japanese, which of course is not currently streaming:
Chikao Ohtsuka plays Flip in Little Nemo. Digimon fans would know him as Piemon and Apocalymon from Adventure.
I've embedded the movie below, which is streaming officially on Youtube:
Feel free to post as you wish in this thread. You can post as you are watching, episode by episode, when you finish. Whatever you want. Try and give it a couple days for later spoilers so people have time to try and view stuff without spoilers, while still interacting in the thread (especially if you decide to keep watching past the episode listed as the last one for the leadup.) If you watch one episode and it isn't for you, pop in to explain why. Have fun with it!
A new show/movie will go up each Sunday night (or early on Monday), but feel free to keep talking about older shows in their threads, or even watching past the listed episode.
If you want to
chat in the Discord you can
.
Hopefully you enjoy. Feel free to make any suggestions or ask an questions regarding the threads or the shows also.
Week 1- NG Knight Lamune & 40
Week 2- Street Fighter 2 the Animated Movie
Week 3- City Hunter
Prior Leadups
Second Leadup, To Kizuna (and Adventure:)
First Leadup, To tri.