Show User Social Media
Hide User Social Media
Joined

Sep 8, 2006
Messages

16,887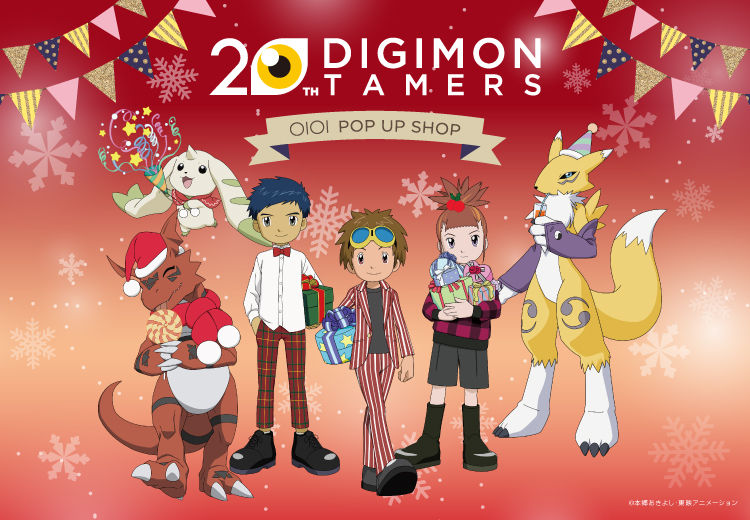 Last week we got
product details for the Digimon Tamers 20th Anniversary OiOi Pop-Up Shop
. One product didn't have an image yet, and neither did the lottery prizes. With it being a few hours before the first location of the shop opens, we finally have those last few images!
First up, locations and dates for the shop:
Namba Marui- 7F Event Space
November 6-14
Shinjuku Marui Annex- 6F Space ONE
November 20-28
Morella Gifu- 1F
December 3-5
ELM Aomori- 2F
December 10-12
Marui City Yokohama- 7F Event Space
December 17-January 10
Products that were fully detailed previously can be found
here
.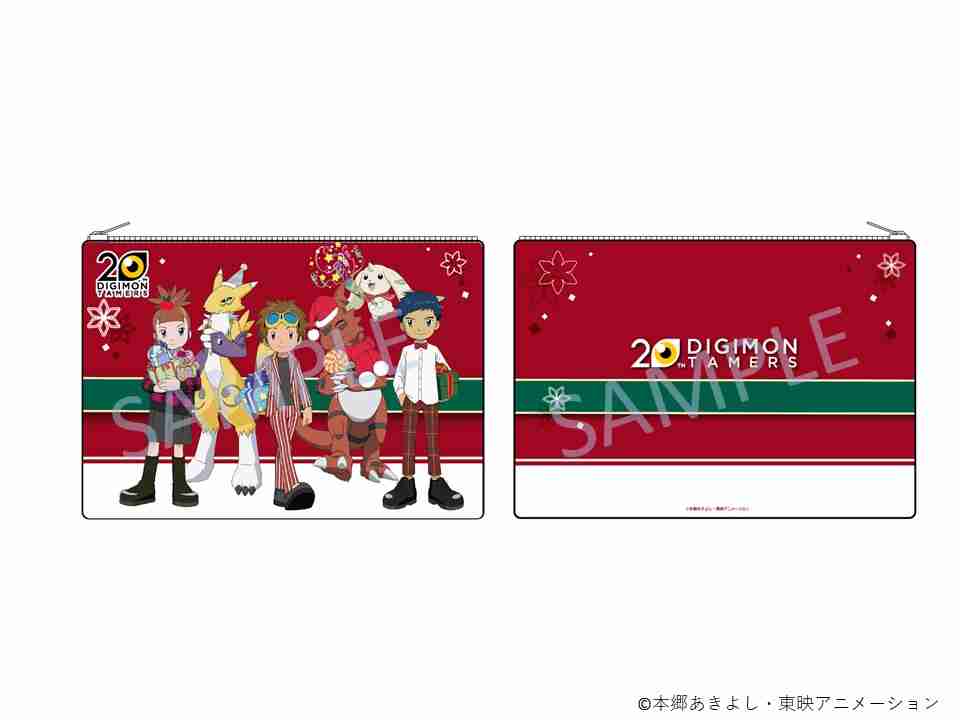 The only product we didn't have an image for was the pouch, which costs 2,200 yen. This item will show up at the shop after it begins.
Then some bonus for Epos card holders:
​
Epos Card members who purchase 3000 yen or more in goods will be entered in a lottery to win:
Prize A- Cushion
Prize B- Paper Coasters, Full Set of 6
Prize C- Paper Coaster, 1 random of 6
Those who enroll for an Epos Card at an event venue will get a random coaster as a bonus while supplies last.
Nice to get the last few images of things we hadn't seen before.
As mentioned above a few times, previous details for the Digimon Tamers 20th Anniversary OiOi Pop-Up Shop can be found
here
.
We've currently pared down the list of intermediaries we list due to some places closing and others becoming iffy in their communication, calling into question their reliability. If you have any stories, positive or negative, about any intermediaries, DM me with them so we can figure out who might be worth adding (or re-adding), since these aren't affiliate links or anything, simply suggested ways to make it easier for fans to nab stuff.
You'll want to contact an intermediary to get these items sent to you. WtW is not affiliated with any, but here are a selection of intermediaries that have worked well for various WtWers and their friends in the past:
From Japan
Rider Proxy
Be aware many intermediaries do not carry items from specialty shops since they can't be ordered online. You will need to ask them and explain what you want very carefully (perhaps with a photo.) Some intermediaries will potentially still not be willing to get the item (or may only be willing to at great cost.) Realistically to get anything from the pop-up shop at a reasonable cost you'll have to find someone who is actually going and ask them to pick you up something.
Some of the intermediaries have a full store front and may have the item listed, so you may want to check that first.