Show User Social Media
Hide User Social Media
Joined

Sep 8, 2006
Messages

15,798
Some Digivolving Spirits previews!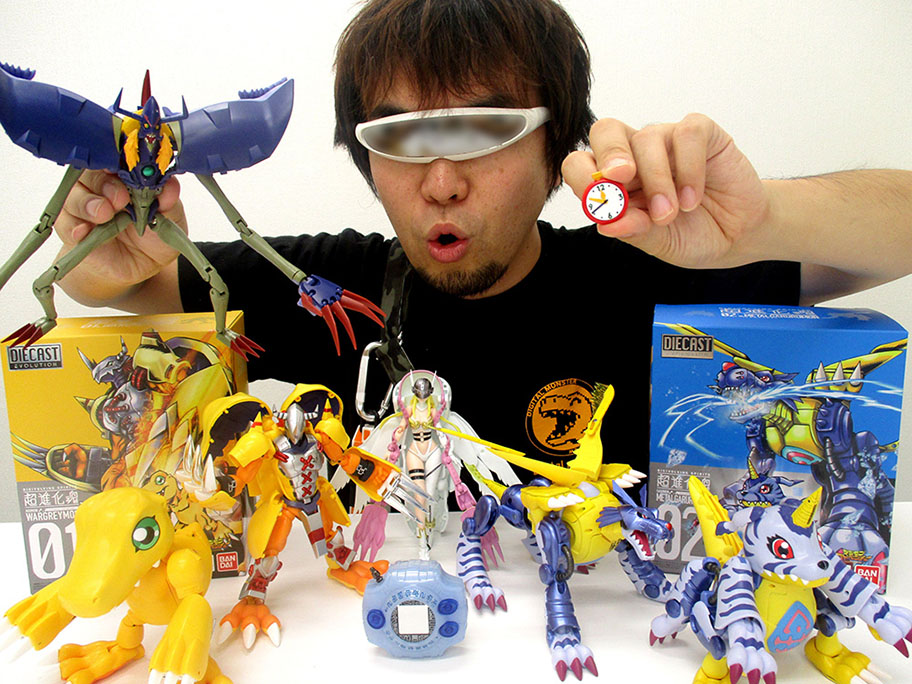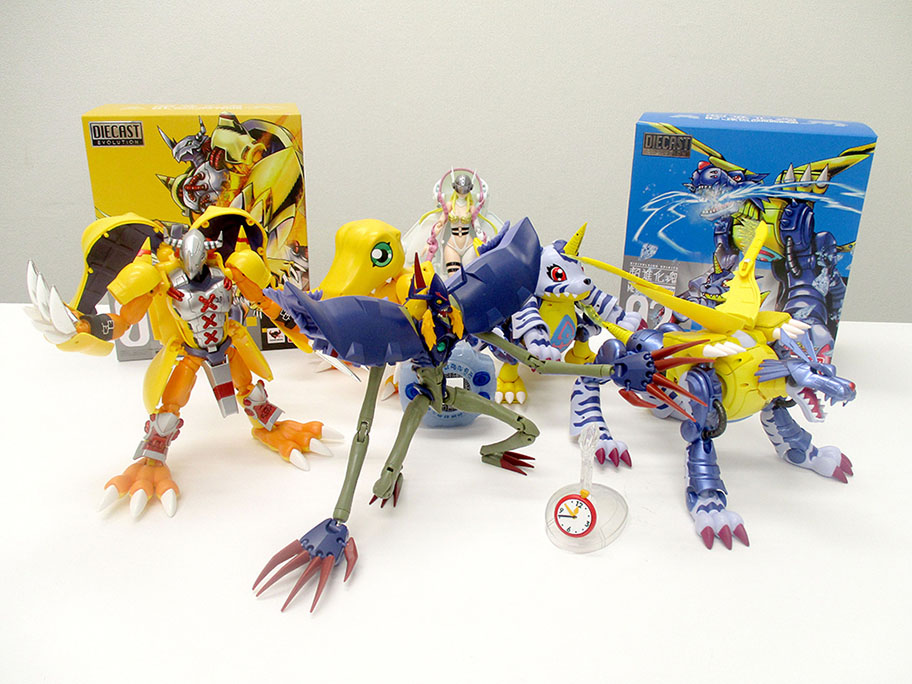 Tamashii
has put up some Digivolving Spirits previews with some behind the scenes details (with Target Nishizawa cameoing in a few images.)
First up, shots of the various figures that have been announced for release at this point- WarGreymon, MetalGarurumon, Diablomon, and Angewomon.
They mention the Diablomon is a color sample from the factory where the figures are being made.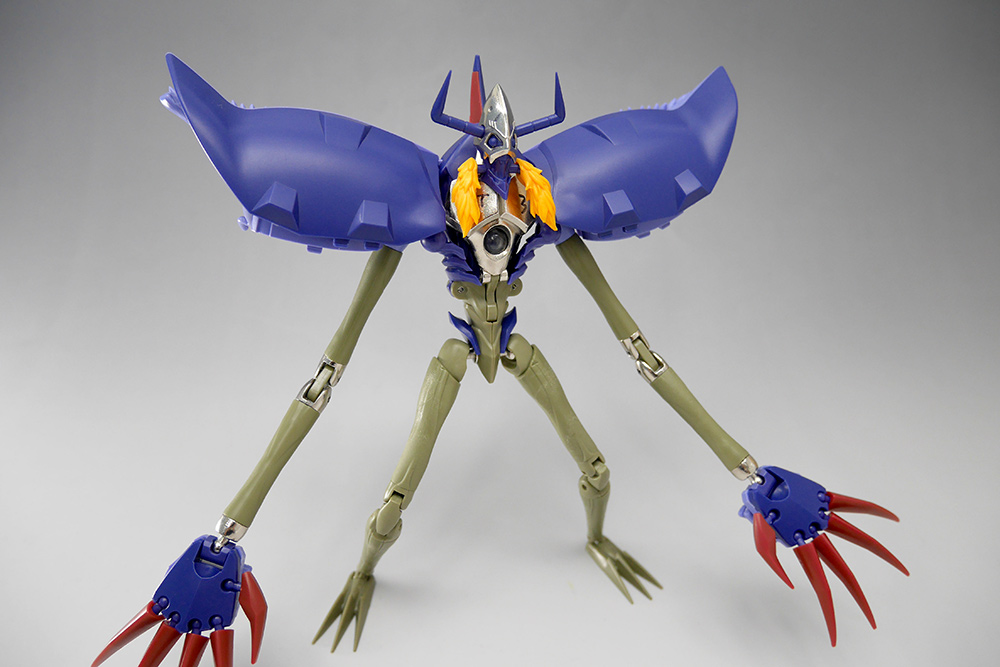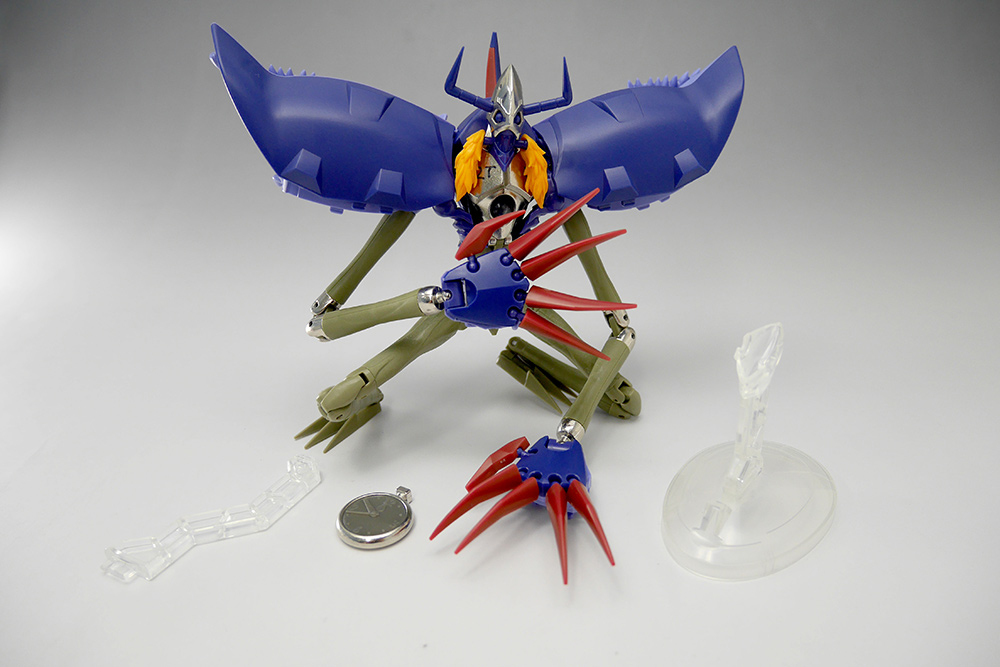 These are test shots of Diablomon showing which parts will be die cast metal.
They mention that he can be posed to stand on his own, but they ask that you use the stand for long term usage.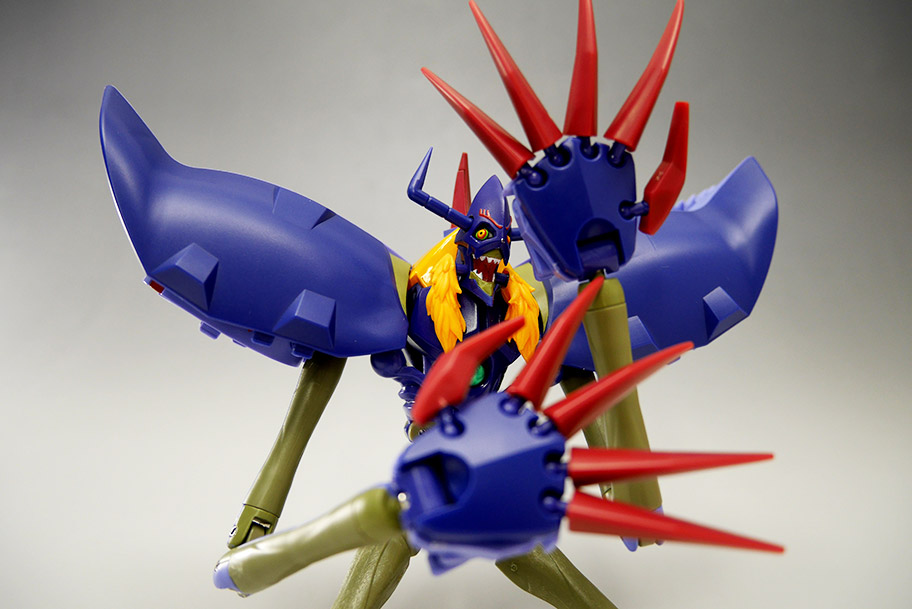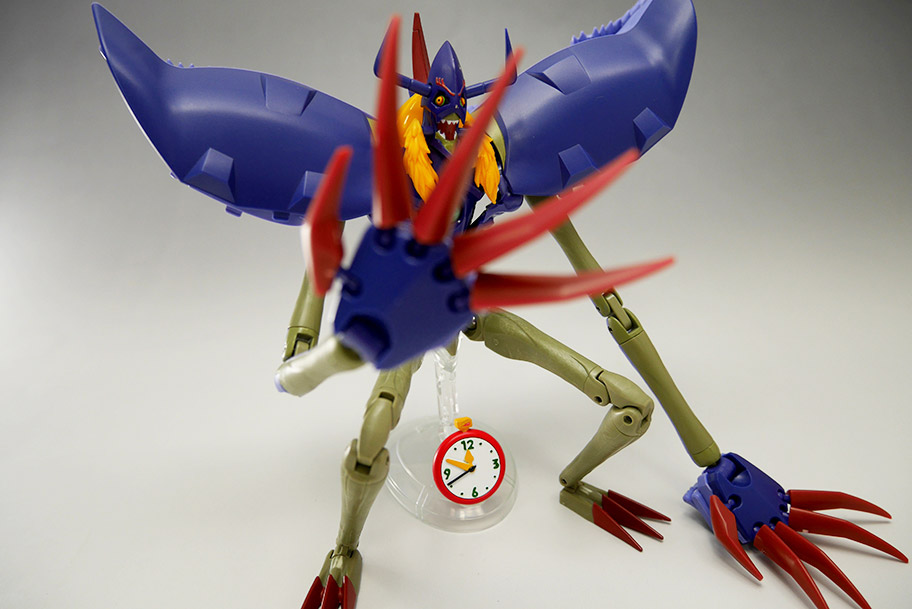 This is the color sample from the factory. They're still doing adjustment on colors, texture, and a few touch up details to the mold itself, but they feel this one is near final. They seem very proud of the range of motion he has on his arms and legs.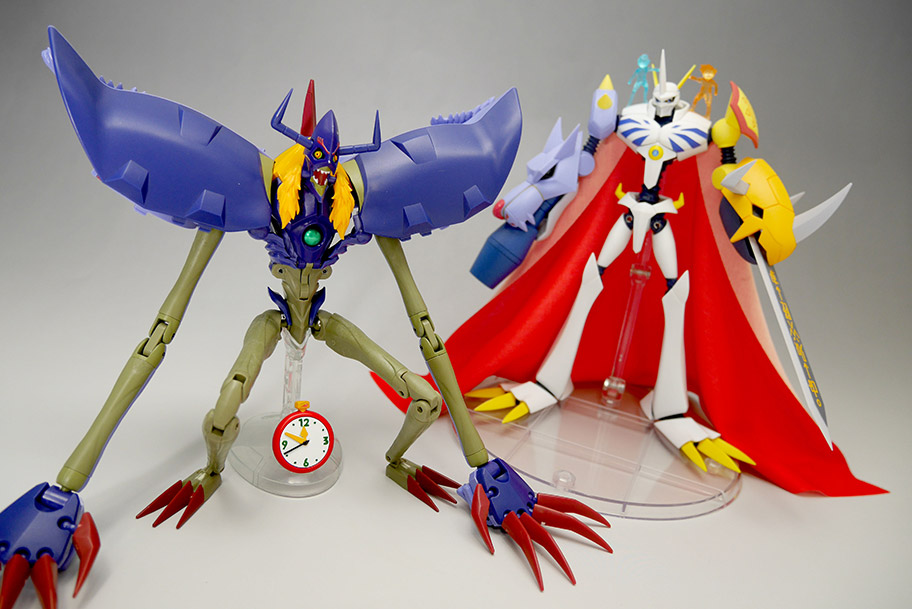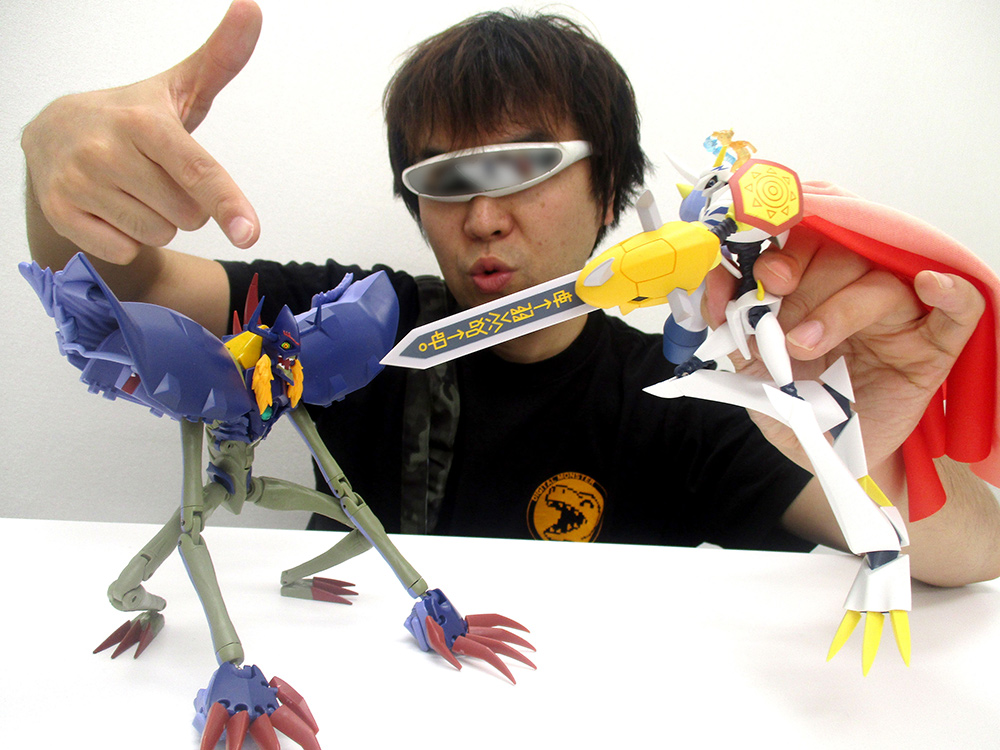 They took the Our War Game Omegamon Figuarts and posed him with Digivolving Spirits Diablomon for fun. They mention it's bigger than Figuarts figures, with the size being closer to the old Super Evolution figure line.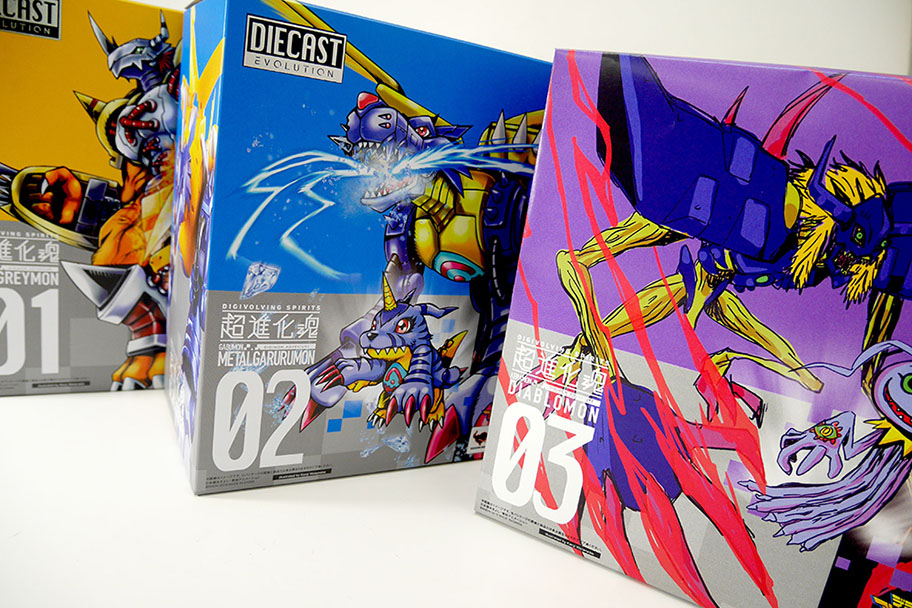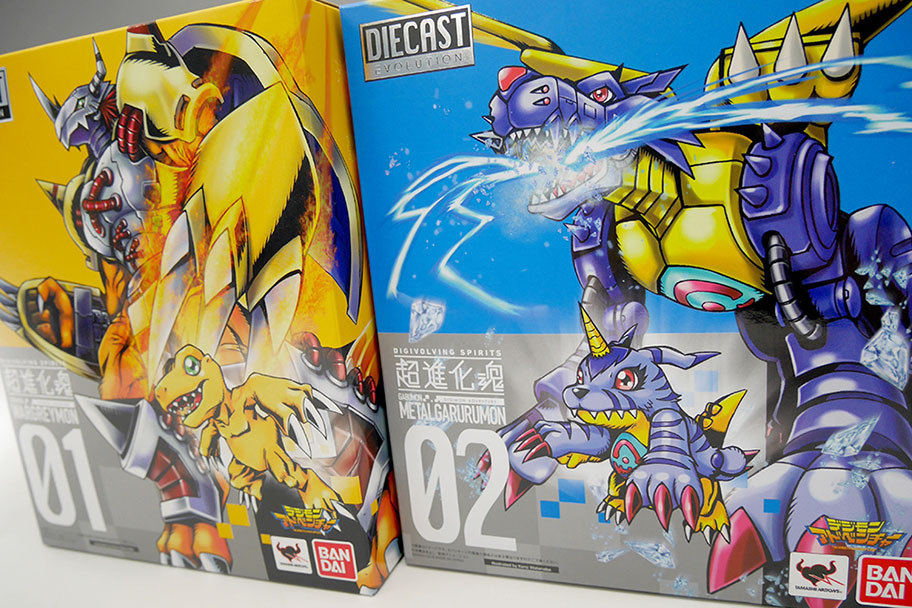 Packaging! They show off the first preview of Kenji Watanabe's artwork for Diablomon's packaging. The artwork in the preview is an early rough illustration. They mention that MetalGarurumon's packaging is nearly final.
They also point out that WarGreymon and MetalGarurumon are both facing left, which, based on how you place the boxes, means they can have a showdown with Diablomon.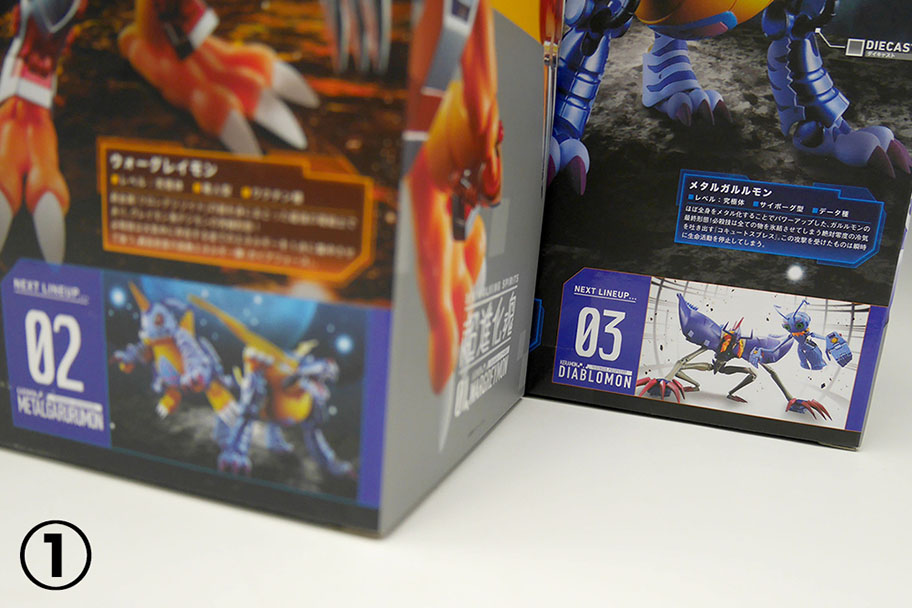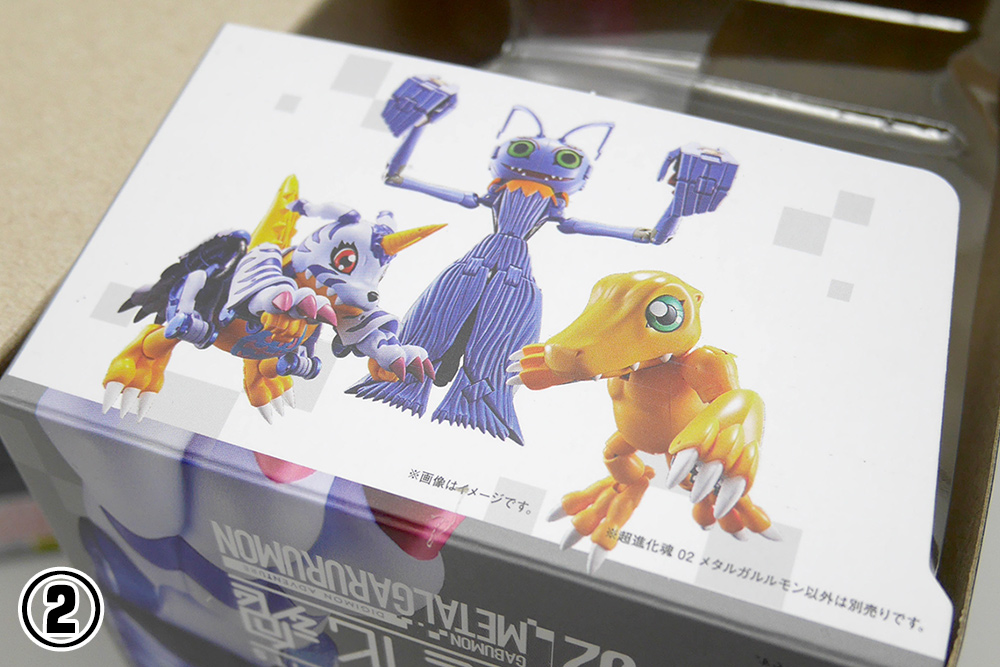 They show that each package will have a few previews of the next figure in the line.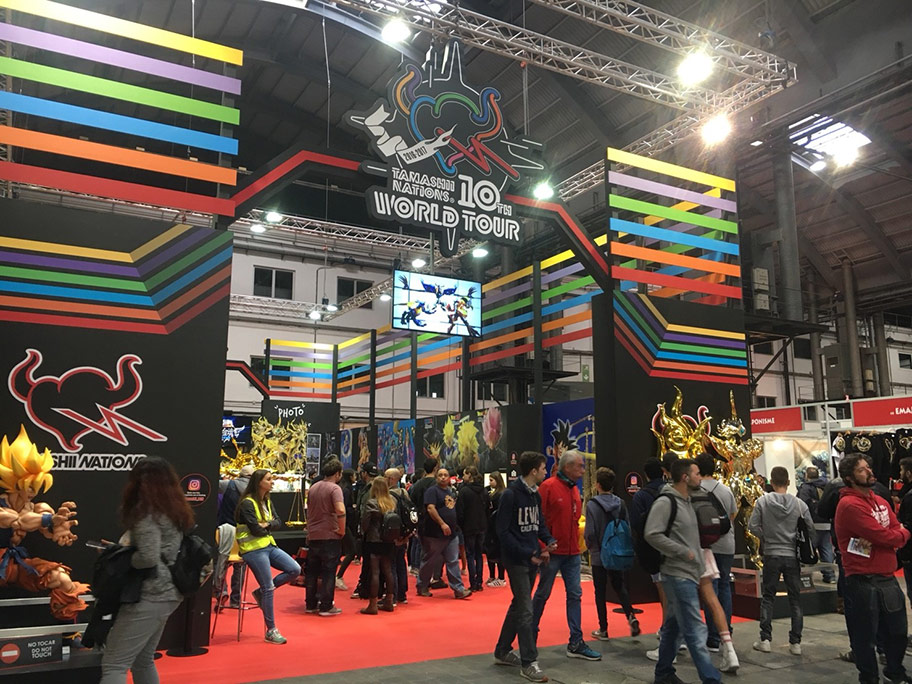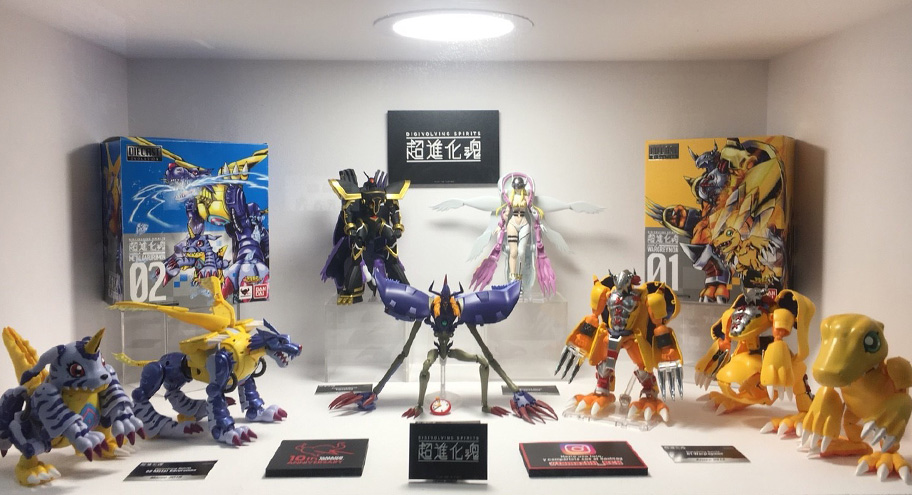 The figures are currently on display at the Tamashii Nations World Tour stop in Barcelona at the Fira Barcelona Montjuïc (Salón del Manga de Barcelona) from until November 5th.
They also mention there will be Digimon stuff shown off at Megahobby Expo 2017 Autumn, which is November 25th.
And then shortly after there will be a 'Monster Booth' at the Tamashii Nation 2017 event at the Akihabara UDX 2F Akiba Square and Bellesalle Akihabara between December 1st and 3rd.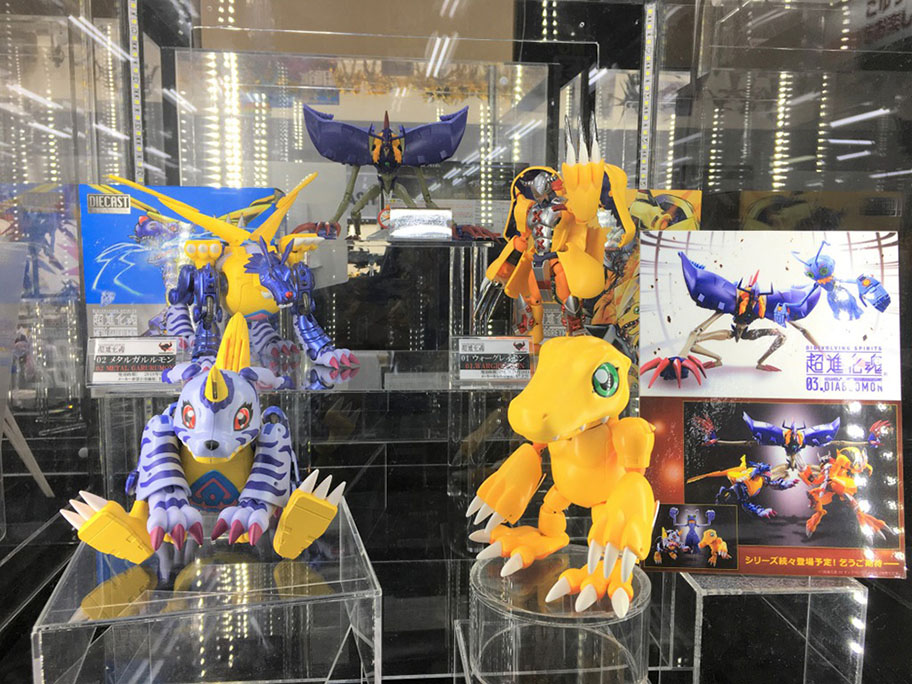 Digivolving Spirits is also on display for a close up look at the Tamashii Nation corner at the Yodobashi Camera Multimedia store in Akiba.
The last preview for now...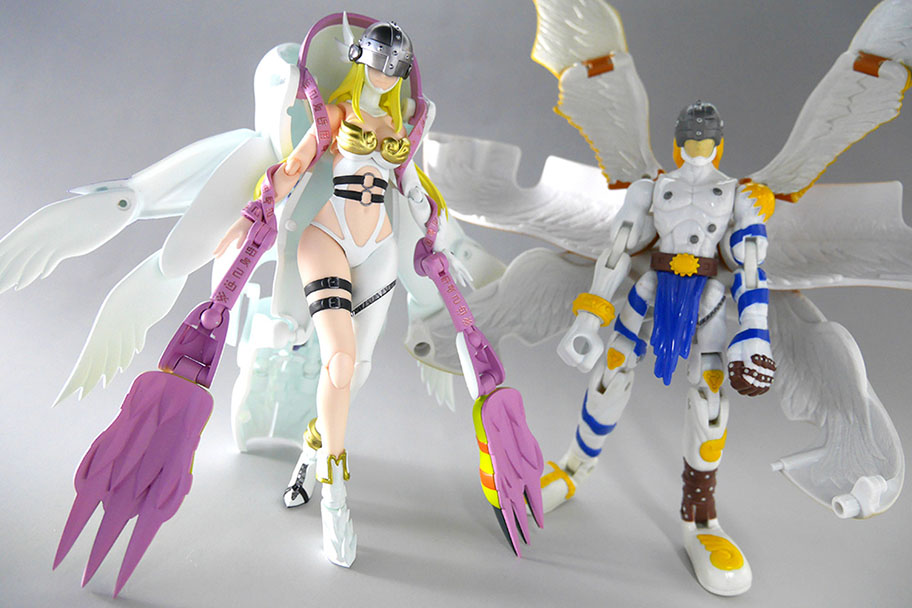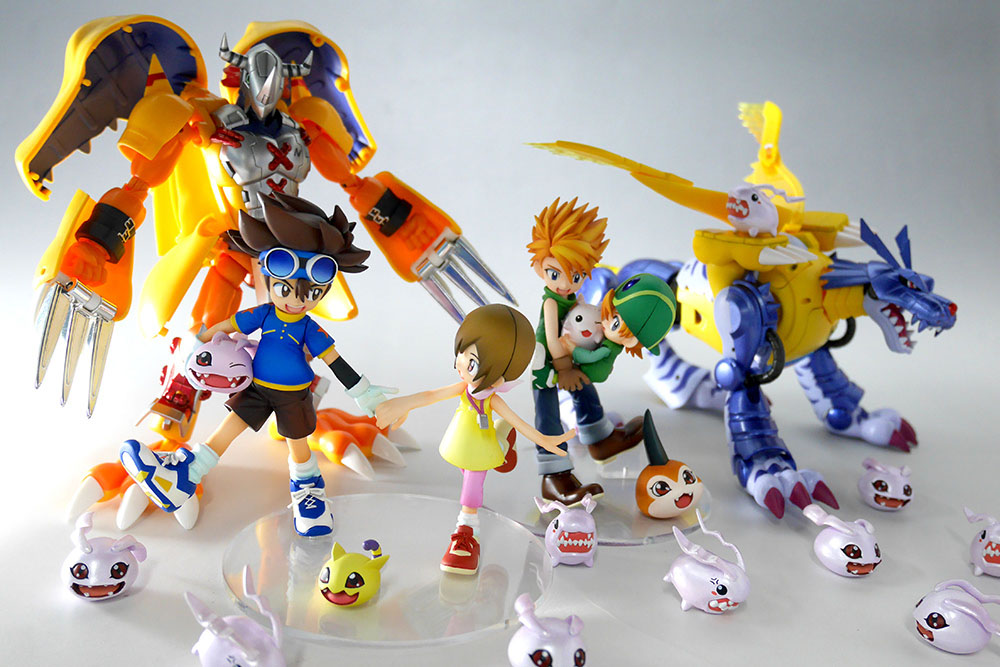 The figures on display with other Digimon figures...
First up is Digivolving Spirits Angewomon standing with Angemon from the old Super Evolution toyline.
Second is Digivolving Spirits WarGreymon and MetalGarurumon with the new GEM Sibling figures, along with some of the 20th Anniversary DigiColle set.
Pre-orders for #01 WarGreymon (Affiliate links):
Digivolving Spirits WarGreymon at Amazon USA
Digivolving Spirits WarGreymon at CDJapan
Pre-orders for #02 MetalGarurumon (Affiliate links):
Digivolving Spirits MetalGarurumon at Amazon USA
Digivolving Spirits MetalGarurumon at CDJapan
Amazon USA has currently closed pre-orders for WarGreymon and MetalGarurumon. Whether this is due to selling out of their pre-orders or just waiting to re-open closer to release is unknown, we recommend buying from CDJapan if you want to get in a pre-order at the moment. We've included the link in case pre-orders reopen.
Pre-orders for #03 Diablomon (Affiliate link):
Digivolving Spirits #03 Diablomon
More Details on Diablomon, who just went up for pre-order, can be found
here
.
Angewomon
was recently announced
as Digivolving Spirits #04.
Pre-Order details for the GEM Sibling figures can be found
here
.