Show User Social Media
Hide User Social Media
Joined

Sep 8, 2006
Messages

12,881
New Survive update!
The Survive website has updated with Part 2 of the story elements, along with some new character details. A lot of this is expanded on prior information we had.
First up,
the story update
!
Part 2: The children have a new encounter and impending danger.
Takuma and co. visit the shrine from the legend of the Kemonogami. Fog surrounds the shrine, giving it an eerie atmosphere, as if they are in an entirely different world.
Takuma and co split up to investigate the shrine when a strange monster shows itself before Takuma from behind the bushes.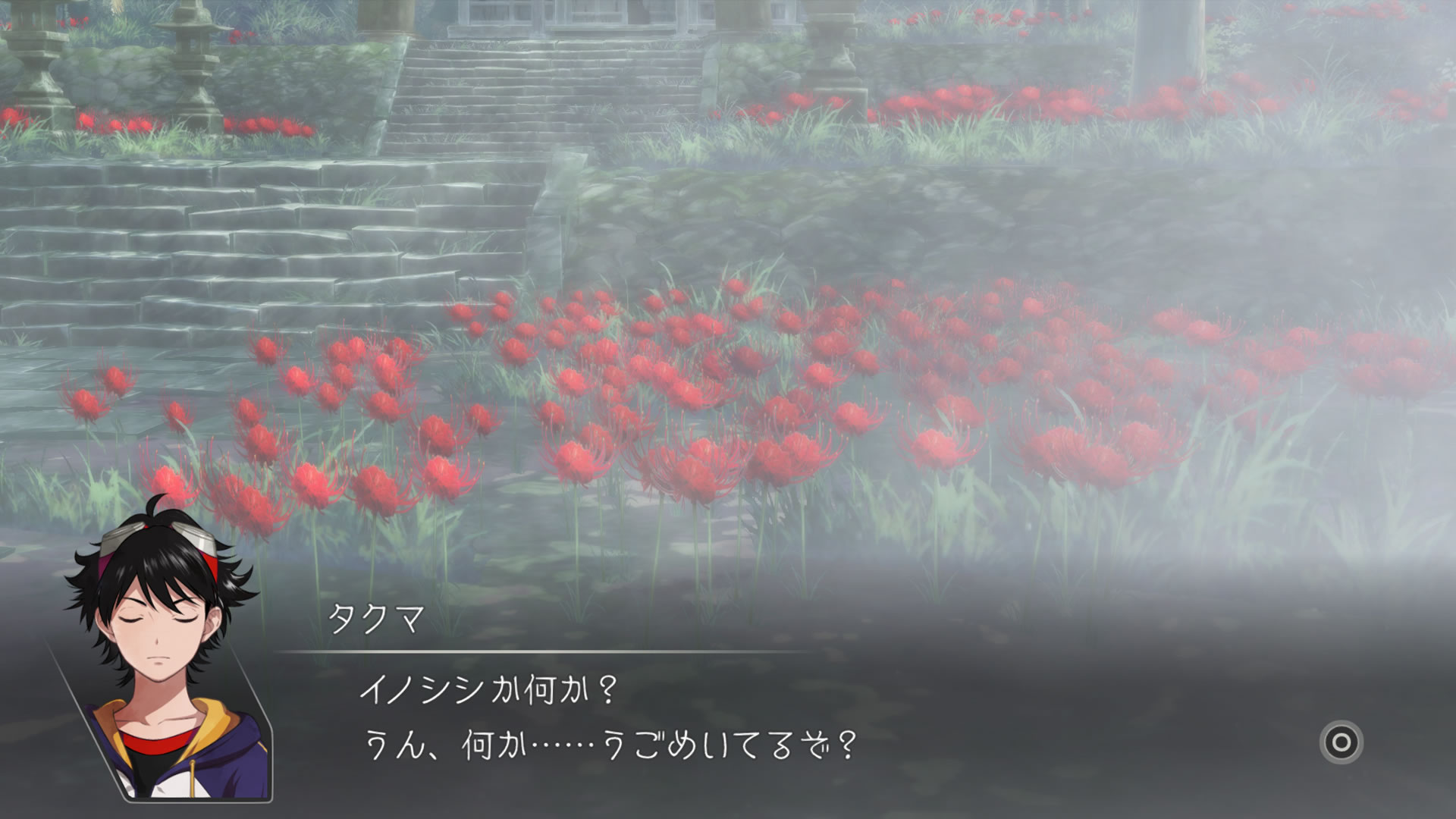 The monster calls himself Koromon and says that he feels like he's known Takuma from long ago. Takuma is confused over Koromon, but a scream from his friends brings him back to his senses.
When they run towards the screams, they find a different monster attacking his friends. As the children desperately search for a place to hide, the fog thickens around them...
And then we get some
more detailed profile info
for Ryou and Kunemon along with clean artwork and screenshots!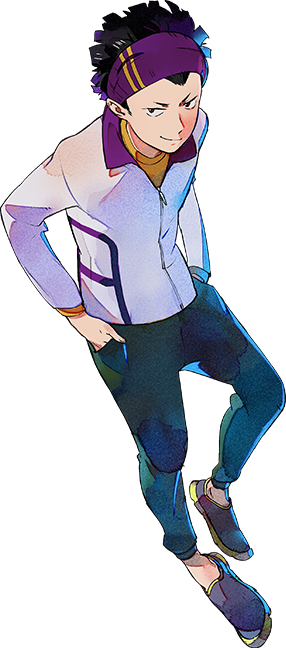 Ryou Tominaga- 3rd year middle schooler from another school who attends the extracurricular camp. He refuses to accept the fact that he's been transported to another world and even is fearful of Kunemon, harboring disgust for him. He puts up a tough front to hide his fear, but is unable to keep even that up for very long and reveals more and more of his cowardly nature.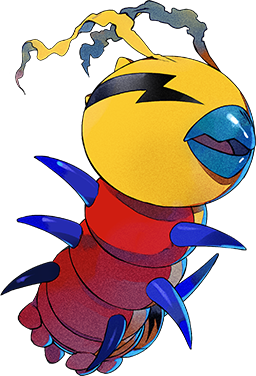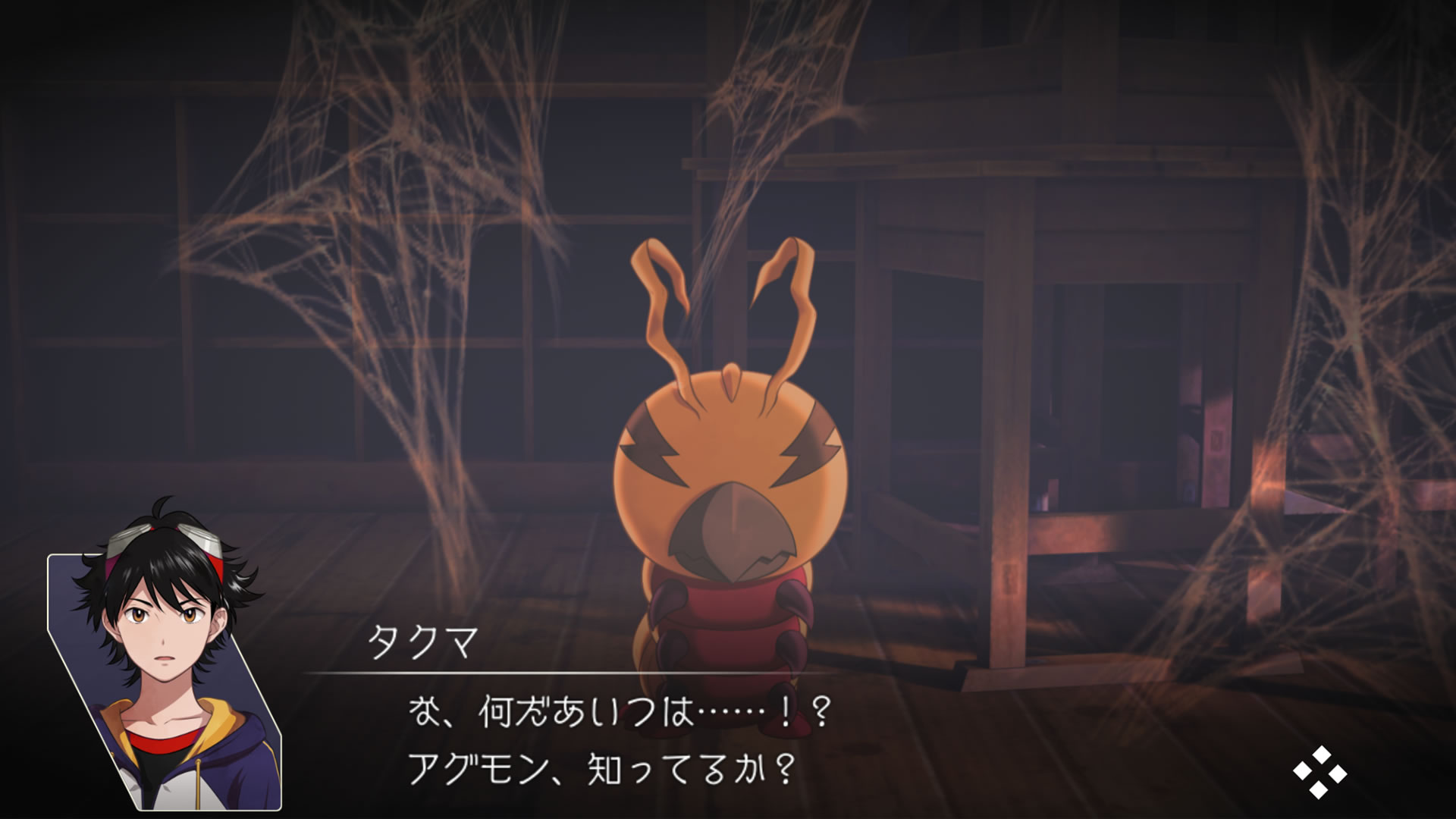 Kunemon- A larva monster with lightning marks all over his body. He can't speak human speech but appears to understand Ryou and the other humans.
And we previously got the names of the VAs for Ryou and Kunemon:
Ryou is voiced by Yohei Azakami- Deathpierce in Seven Deadly Sins, plus a bunch of smaller roles (and Ezekiel Stane in a recent Marvel anime.)
Kunemon is voiced by Ryohei Arai- Toshiie in Battle Spirits Burning Soul along with a lot of other smaller roles.
Much of the information here add to and further details elements from
V-Jump
and
Famitsu
, but it's further clarifying early story details, along with what Ryou's part in the story will be. It'll be interesting to see who they detail next.
Thanks to onkei for translations.
Digimon Survive can currently be pre-ordered at Amazon.com: (affiliate links)
Digimon Survive for PS4
Digimon Survive for Switch
Digimon Survive for Xbox One
Survive is currently scheduled for 2020.