Show User Social Media
Hide User Social Media
Joined

Sep 8, 2006
Messages

16,654
A few Digimon Survive updates!
First up, is a new trailer. This is a relatively long one at over 6 minutes long. At the time of posting there isn't a translated version.
It's narrated by the Professor, and acts as a general game introduction, showing off basic game mechanics, characters, etc. It's probably the single biggest collection of new footage in 3ish years or so, showing off both the visual novel and SRPG gameplay & animations to a larger degree than has often been done (since most videos tended to be shorter and focus on specific mechanics.) Of not is what I think is the first look at the final version of the evolution tree screen.
Hopefully a translated version will go up without much of a wait.
The opening text screen is the folklore of the area that's been mentioned before, while the end text is about your choices deciding the evolution of 'the monster'.
In addition, we get two new characters introduced, who feature in the trailer heavily... (not to mention a new monster or two...)
Miyuki is played by Konomi Kohara, known for quite a few roles, some of the best known would be Chika from Kaguya-Sama, Cure Milky from Star Twinkle Precure, & Mina from Takagi-San.
Haru (or Hal, at a glance the spelling looks to be the same as Haru from Appmon) is played by Masami Suzuki, also known for many roles, with a few notable ones being Brass and Kikuhime in Medabots, Aisa in One Piece, & Ameria in the Slayers.
Plus...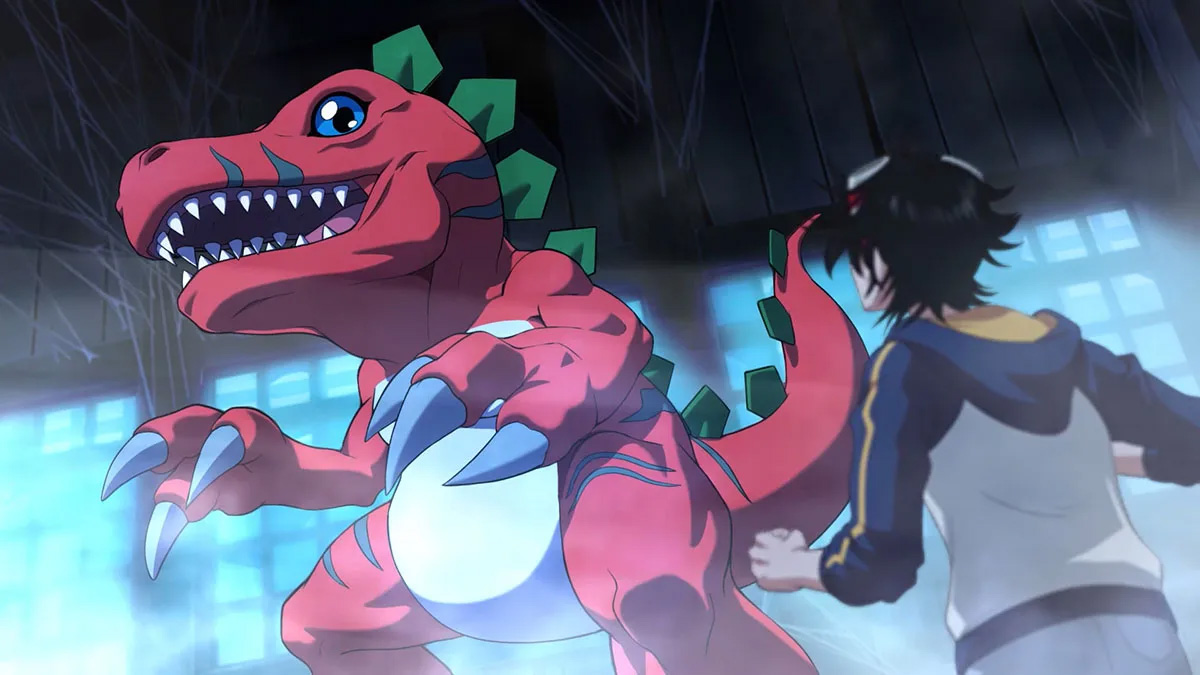 Dengeki Online
&
Playstation Blog Japan
put up an article with much of the same details as the video, but also showing the evo scene we've seen before, but with Tyranomon instead of Greymon.
It also mentions, that on top of the 3 evo paths with different Adult, Perfect, & Ultimate levels, there are some special evolutions that can be unlocked via secret paths.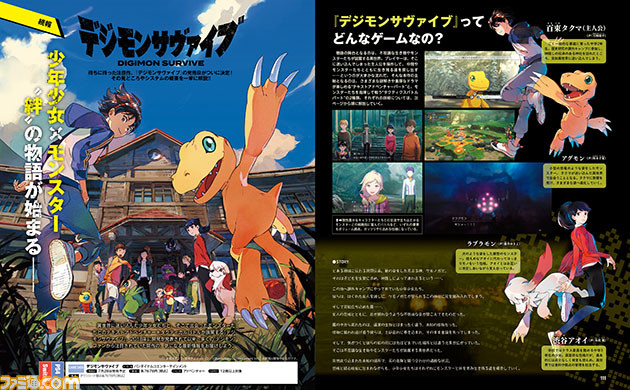 Then, in the June 23, 2022 cover dated issue of Weekly Famitsu (which is out now in Japan)
there is a look back
at things introduced in the past including story, characters, game systems, and more. They will also go over new characters (the new ones from the video most likely), detail the early purchase bonus items we've heard about before, and more details.
We expect most, if not all of these, are covered by the video.
And last up...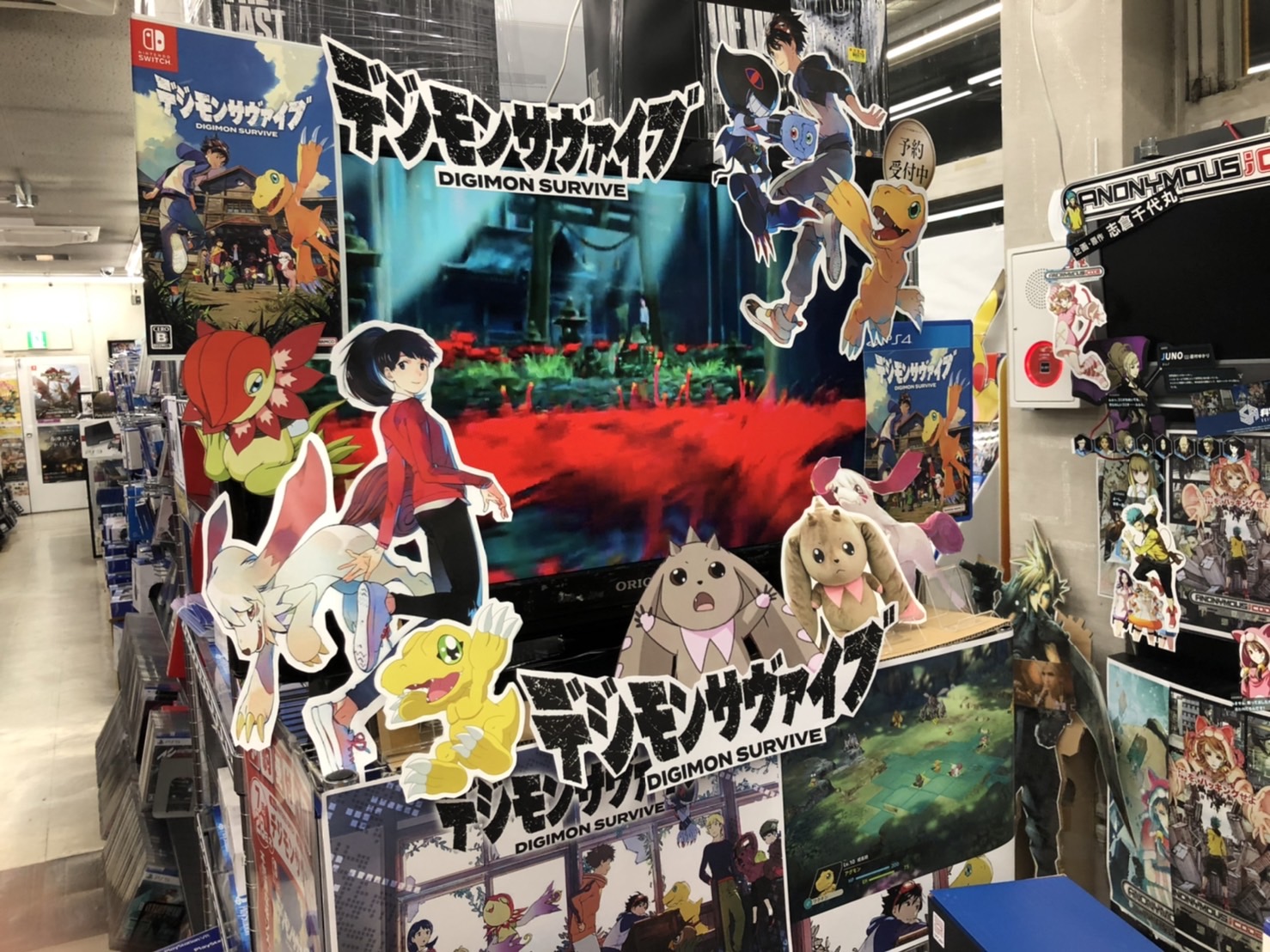 Treasure Island Ichinomiya in Ichinomiya City has
posted a photo on social media
of their Digimon Survive display.
Nothing specifically new, just a nice display for the game.
Earlier we got a look at the US boxart and pre-order bonus items
.
Digimon Survive is out July 28th in Japan and July 29th worldwide.
Digimon Survive can be pre-ordered at Amazon.com: (affiliate links)
Digimon Survive for Switch
Digimon Survive for PS4
Digimon Survive for Xbox One
Last edited: