Show User Social Media
Hide User Social Media
Joined

Sep 8, 2006
Messages

12,885
Survive updates!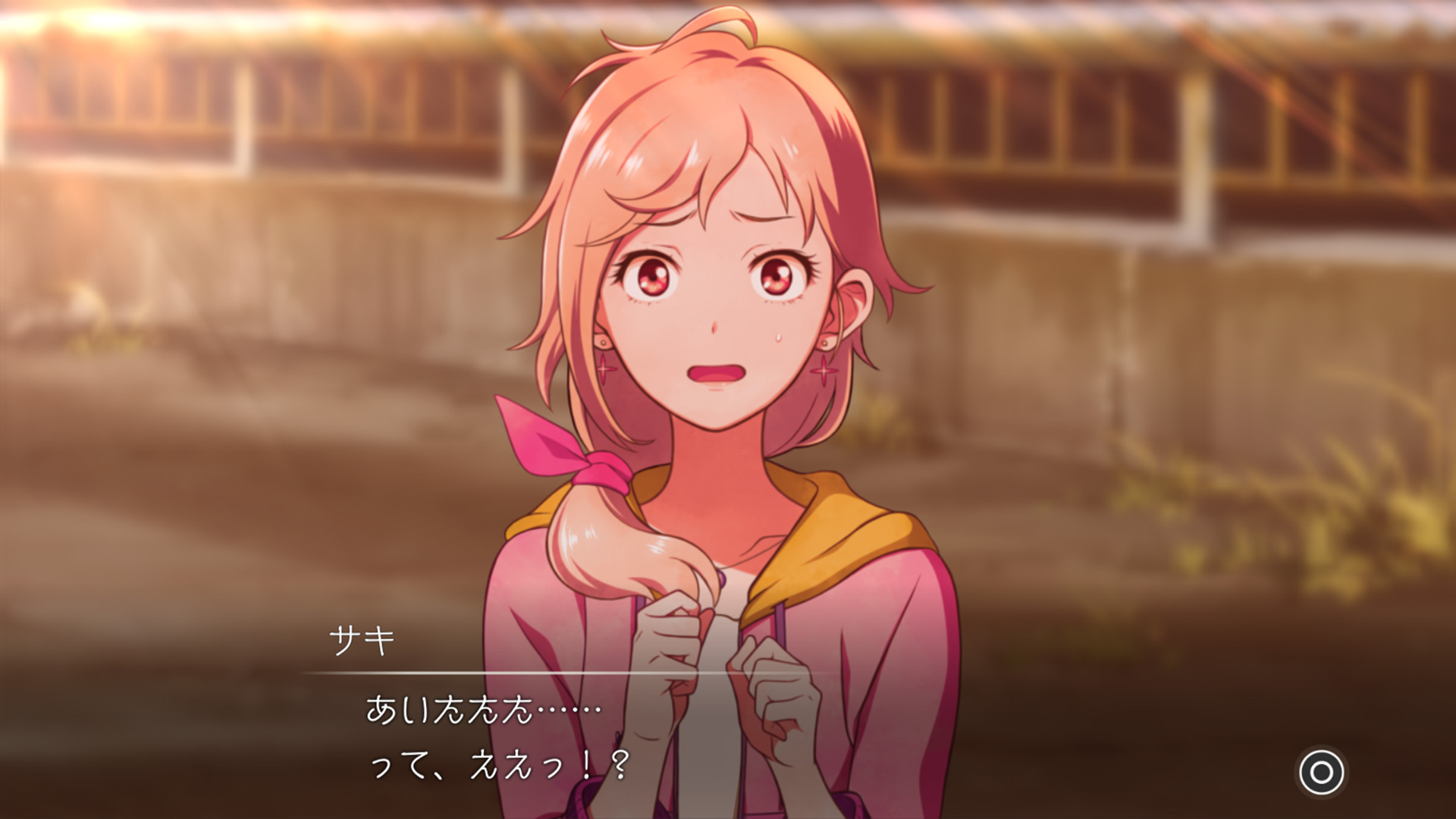 We have a few different Survive updates. A big focus is on Saki this time, and gives us quite a bit more, including expansions on prior information we had.
The story details are new though, so let's go ahead and start there...
A camp that is boring for a girl suddenly changes and becomes an unexpected trial!

Saki is a middle school girl known for her lovely appearance and outspoken conduct.

While she participated in the camp to make memories with friends, none of her friends joined. While she looks popular, her friends see her as bothersome and cast her aside.

As if to get her mind off of that fact, she approaches Takuma and his friends. They step foot into the off-limits shrine out of curiosity, but end up wandering into another world together.

With her everyday life striped away, the strength of the girl's heart will be challenged!
We also get quite a bit more detail for Saki and Floramon
than we did in V-Jump
.
Saki Kimijima is voiced by Minami Takahashi (probably best known as Megumi Tadokoro in Food Wars.)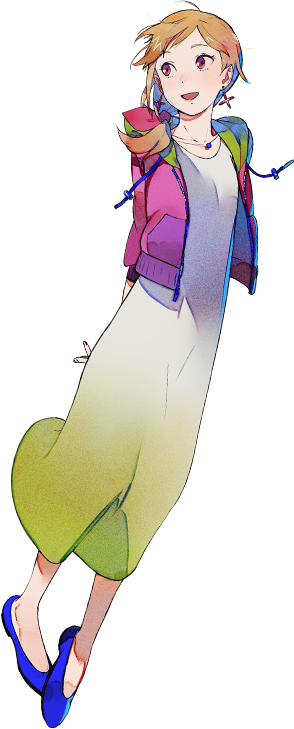 A first-year middle school girl who participates in the extracurricular camp. She has a freewheeling and honest personality in that she clearly says whatever it is she wants to say. A girl who stresses her feelings for better or worse, her personality remains unchanged even when she wanders into another world, and saying exactly what is on her mind may lead to friction against others… She is unable to accept death as a reality, and believes everything is going to be alright.
Floramon is voiced by Shino Shimoji (probably best known as Akari Ozora in Aikatsu.)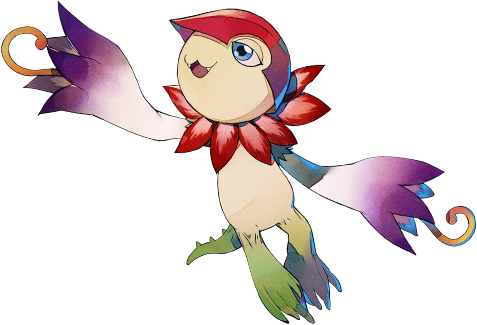 While categorized as a Plant-type, she is an unusual Digimon that evolved like a reptile. She is a friend to Saki, and her refreshing personality is an excellent match for the middle schooler.
We finish with a bit more of the Free Action system...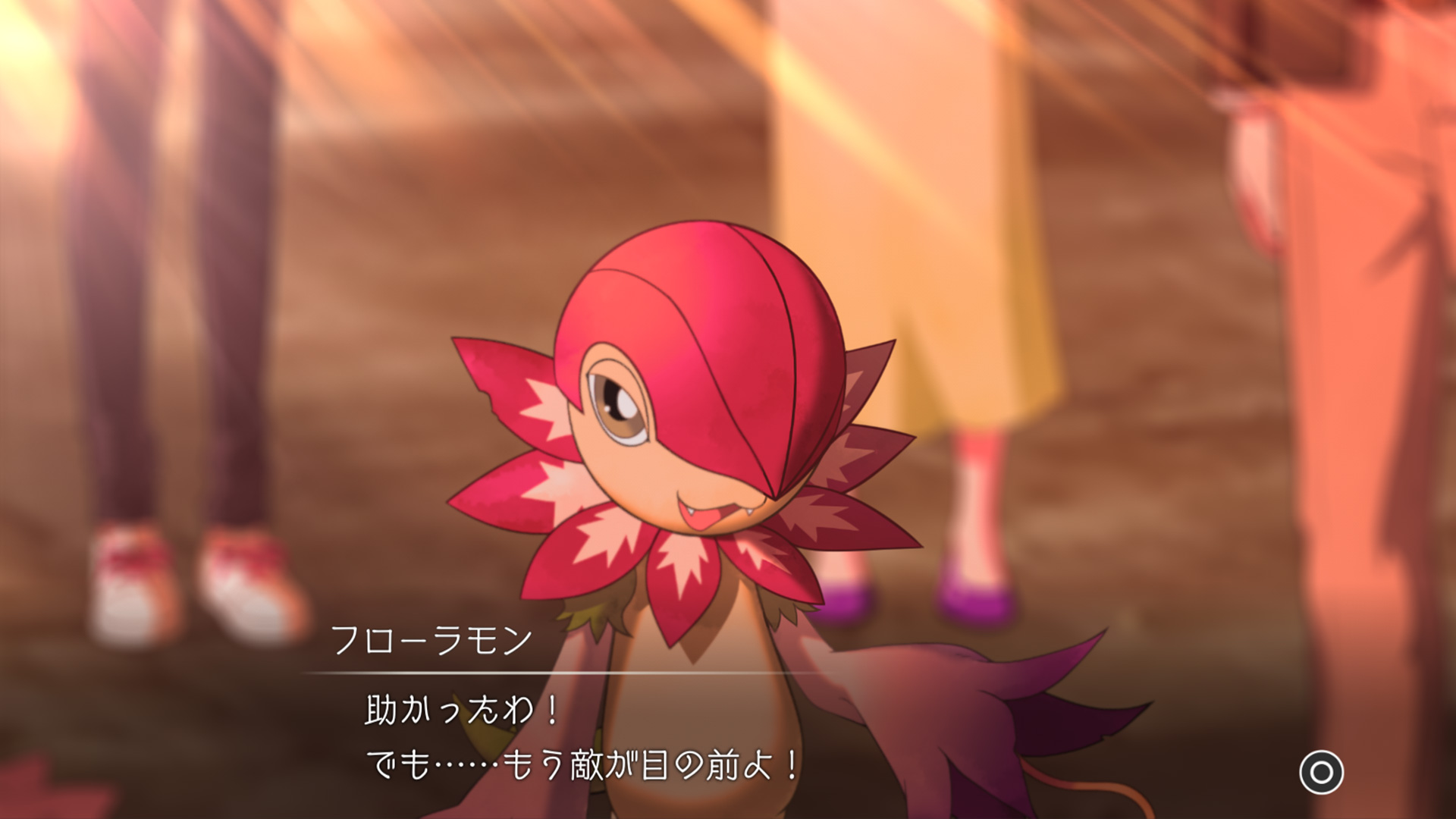 Deepen Your Bonds with Friends through "Free Action"
During "Drama Parts," which progress as a text adventure and tell the game's story, two situations will occur: "Search Action," where you search for a way to survive in a crisis situation, and "Free Action," where you will choose where to go and who to talk to within a limited window of time.
During Free Action, your group of friends will disperse and act individually. By choosing an area from the map and talking to your friends in that area, you can learn new information and the problems your friends are dealing with, which will deepen your bonds.
There are also places where you can go during Free Action where you can enter "Free Battle" to train your Digimon and collect items.
The story and character stuff is a bit more interesting for Saki than what we had for her before, and the clean look at the character art is much better than the prior V-Jump images (initially it looked like a new hair cut for example, rather than the wind just blowing.) The Free Action stuff has new details that clarify things we had largely known about, but still nice to have.
Thanks to
Gematsu
for the information and translations (note- a typo on the name of Saki's VA was fixed.) The images are from
the new Saki and Floramon page on the Survive website
.
Digimon Survive can currently be pre-ordered at Amazon.com: (affiliate links)
Digimon Survive for PS4
Digimon Survive for Switch
Digimon Survive for Xbox One
Survive is currently scheduled for 2020.