Show User Social Media
Hide User Social Media
Joined

Sep 8, 2006
Messages

12,022
More Digimon stuff!

Some
Digimon Adventure apparel from Super Groupies
! But this stuff all came out in 2016...
Looks like this is something we missed last year, so tossing it up now so that the stuff that's still available people can get. Whoops.
First up are shoes!


These come in both Taichi and Yamato versions.
The Taichi version has a blue canvas base with yellow shoelaces. It has a digiegg design on the inwards facing side and a crest of courage design on the tongue. The inside of the shoe was made brown to match Taichi's pants.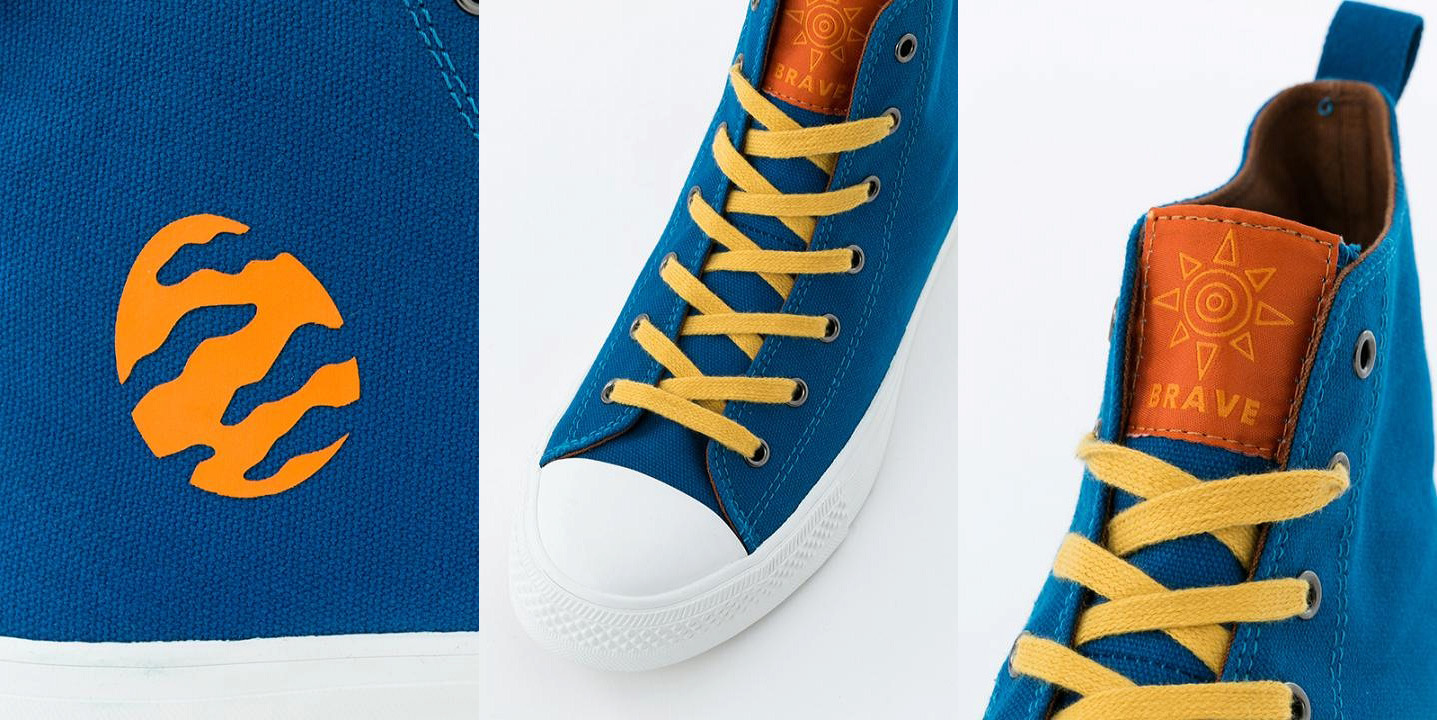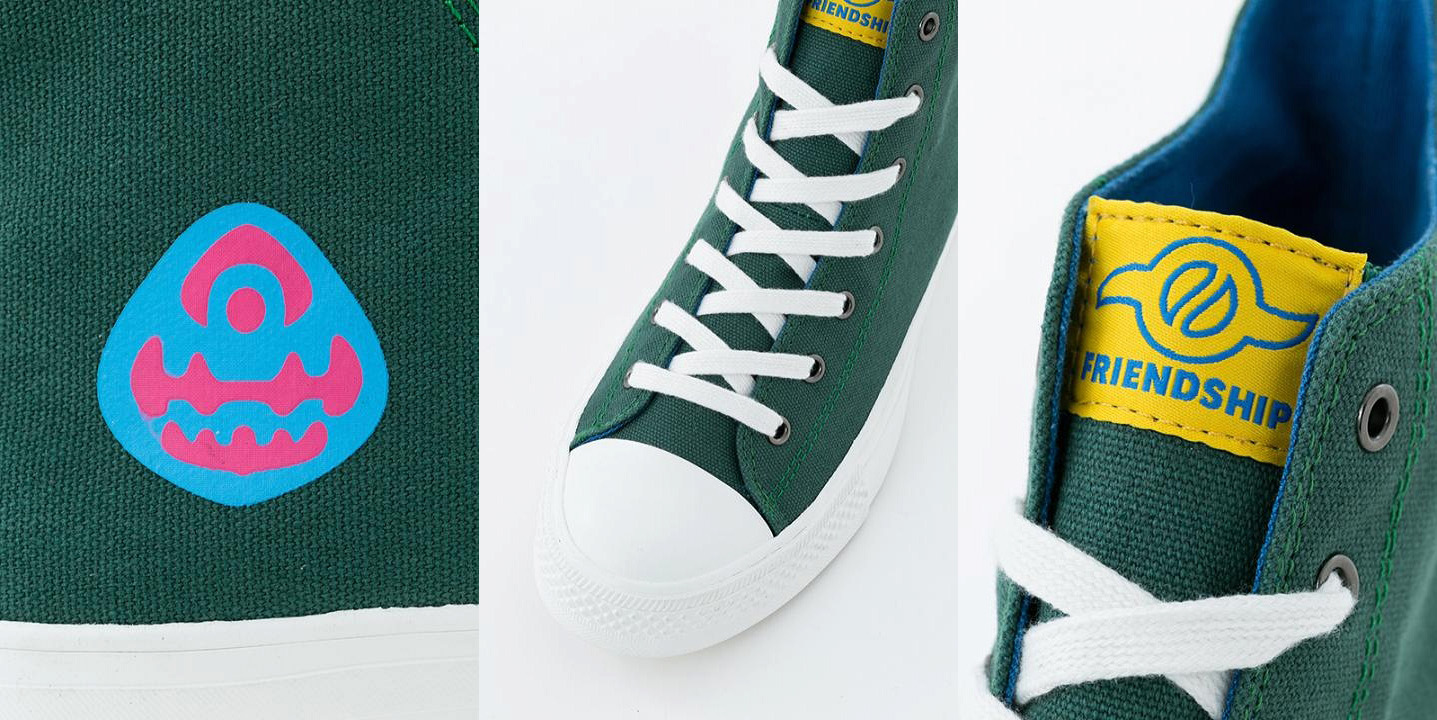 The Yamato version has a dark green base to match his top with white shoelaces. It has the design from Gabumon's belly on the inwards facing side and they've made the insoles brown to match Yamato's shoes.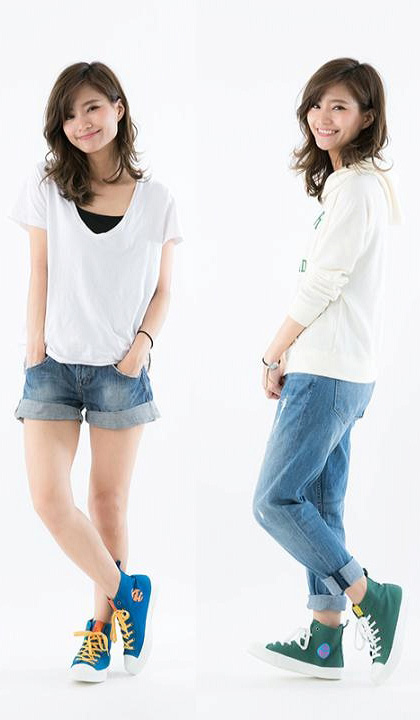 They cost 9,800 yen per pair.
The Taichi
has 22.5cm available and
the Yamato
has 22.5 and 23.5 cm available.
Next up is a nice pair of rings.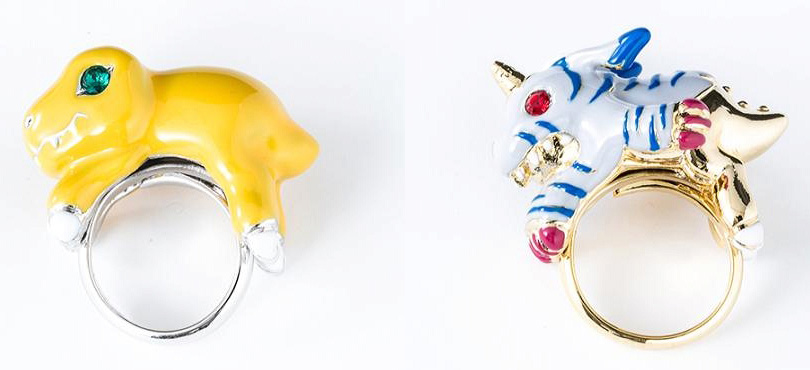 The Agumon ring is a silver colored brass ring. The Agumon on the ring is a rhodium-plated tin alloy with eyes made out of green glass stones.
The Gabumon ring is a gold colored brass ring. The Gabumon on the ring is a gold-plated tin alloy with eyes made out of red glass stones.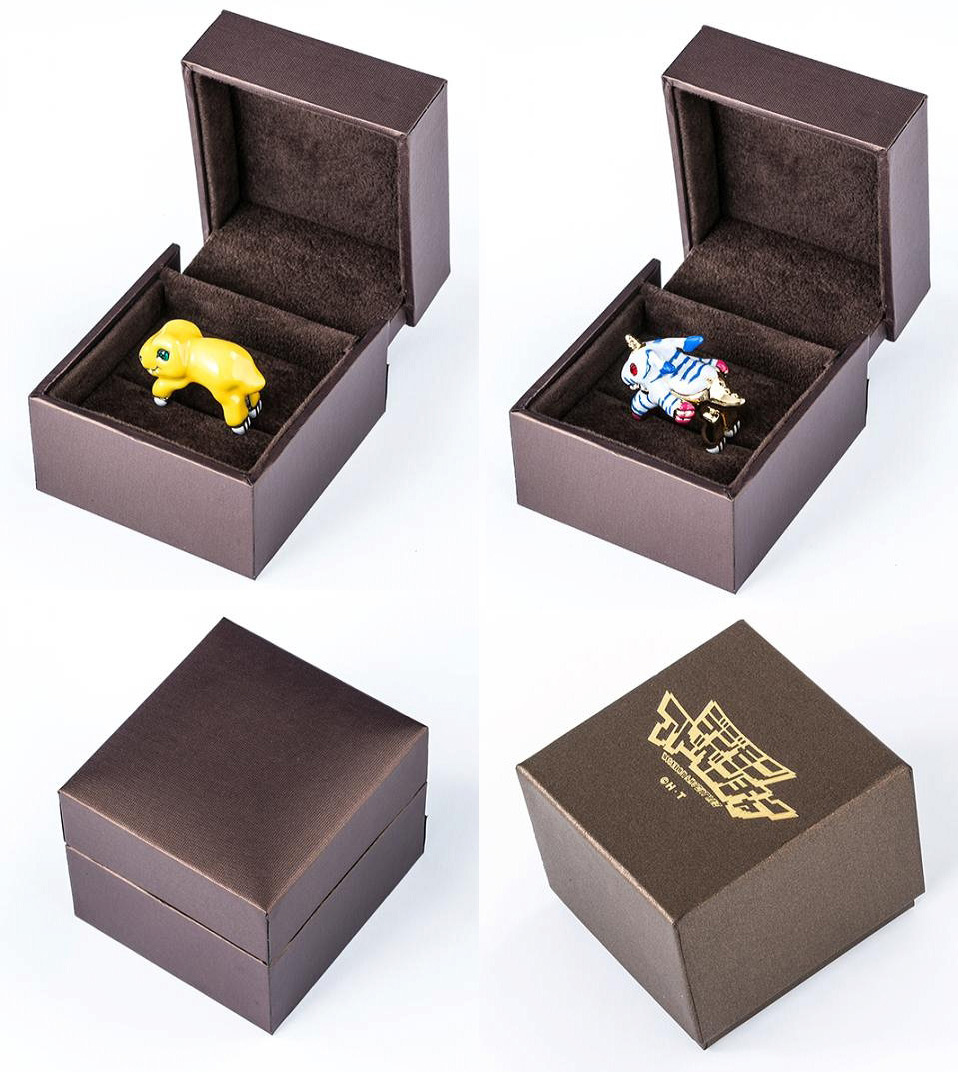 Each ring comes with a fancy metallic-brown box.
In addition each ring can have it's size adjusted via a small bit under the Digimon.
They cost 8,800 yen each and both the
Agumon ring
and the
Gabumon ring
are still available.
The last pair of items are unfortunately sold out.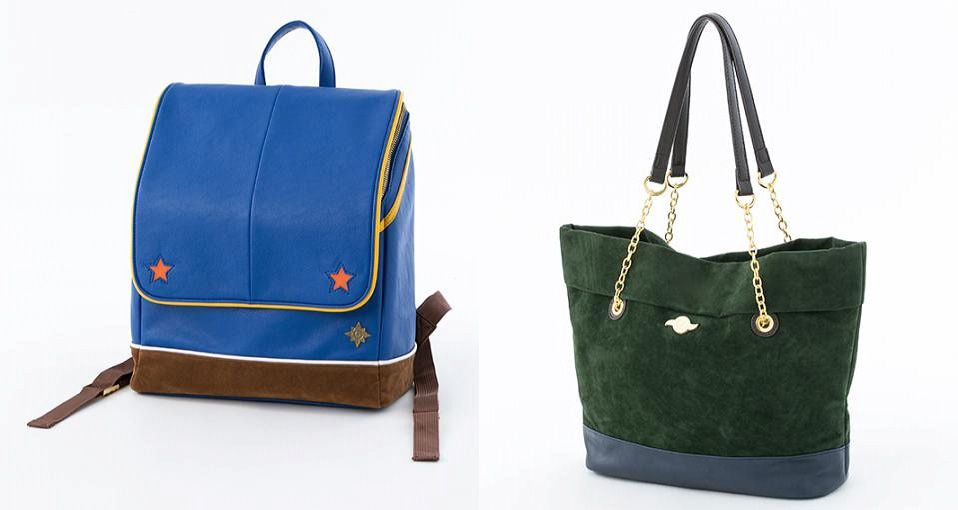 A
Taichi backpack
and a
Yamato bag
.
Both were 9,800 yen when they were available. Further details weren't translated since they are sold out.
All these products also include a bonus item with purchase.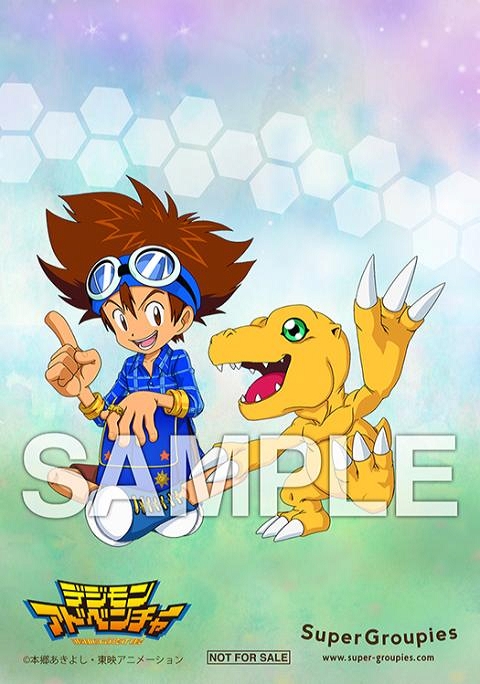 A Taichi/Agumon or Yamato/Gabumon bromide print featuring them with the Super Groupies products.
Double checked looking around and am pretty sure we did in fact completely miss these last year. Between the excitement of tri. Part 2, Part 3, Appmon, it appears this is something that was just simply missed.
Thanks to KoushiroIZZYIzumi for the heads up about this stuff and garm for translating everything so quickly.
You'll want to contact an intermediary to get these items sent to you. WtW is not affiliated with any, but here are a selection of intermediaries that have worked well for various WtWers and their friends in the past:
From Japan
Rider Proxy
Nippon-Yasan
You'll want to provide your chosen intermediary with the link to the item. Just copy paste the link to the product pages for what you want and send them a message about it and they'll take care of it after they discuss pricing and their policies with you. The links embedded in the news article for the products are exactly what you'll need to send them.