Show User Social Media
Hide User Social Media
Joined

Sep 8, 2006
Messages

17,396
Time for a new MonMon Memo!
MonMon Memo 82
is a short introduction to the Super Complete Selection Animation D-Ark.
The text below uses the machine translation from the official site due to lack of time. We will see about swapping it out when/if there is time for a proper translation.
I have cleaned up a small handful of terms that translated poorly or swapped terms around, but very little else was touched.
Monmon Memo‼ vol.82 Reservation acceptance starts from today! [SCSA D-Ark] Product introduction!
Everyone, thank you for your patience.
DigimonTamers 20th Anniversary Product
"Super Complete Selection Animation D-Ark ver. Takato Matsuki"
"Super Complete Selection Animation D-Aak ver. Ruki Makino"
"Super Complete Selection Animation D-Ark ver. Henry Wong"
Started accepting orders from today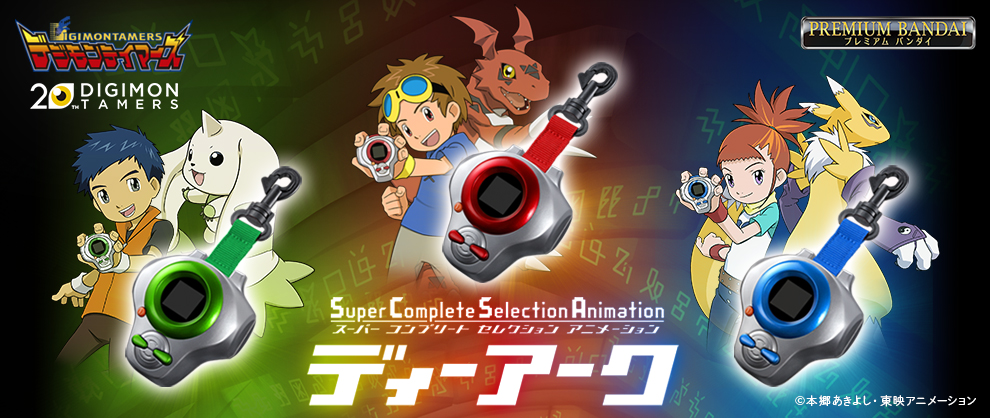 My name is N and I am in charge of planning and development of "SuperCompleteSelectionAnimation D-Aark".
From today until the end of orders, I would like to convey the charm of SCSA D-Aark to everyone every week at Monmon Memo!
As many of you may already know, there are Digivice and D-3 that were sold as "Complete Selection Animation" (hereinafter referred to as "CSA") as products with similar product specifications.
The CSA series is also a very attractive product, but it is a memorial specification product that specializes in BGM and dialogue playback functions, and while retaining these memorial functions, the Digivice that children had in the program more. I wanted to commercialize a Digimon toy with specifications close to those of the above, so I decided to commercialize D-Aark as a brand "Super Complete Selection Animation" (hereinafter, SCSA) with product specifications that transcends CSA.
* This product does not have the Digimon training and battle functions of the time, and has the elements of "D-Ark"where you can enjoy the mood of the Tamer who appeared in the program and "Memorial" where you can enjoy the memories of the program. It will be.
I would like to introduce you by focusing on some points.
① Card slash
Speaking of D-Aark, "card slash" is the most expected play, isn't it "card slash"?
As some of you may know, D-Ark at that time typed the number written on the card into D-Ark and slashed the card, so even if you slash the card suddenly like the program, nothing happens. It was a frustrating specification.
However, this time D-Ark has a separate NFC tag built into the attached card, and you can identify what card was slashed just by slashing the card. In addition, you can experience the play that Takato, Ruki, and Jen were doing in the program that the animation and voice displayed change according to the slashed card!
Of course, "SLASH!", Which is also the insert song of the program. !! You can do it while playing, and you can immerse yourself in the world of Digimon Tamers.
For those who want to shout "Card Slash! Super Evolution Plug-in S!" By themselves, there is also a function to turn off the voice, so you can switch and enjoy it according to your mood and how to play.
② LCD
Speaking of D-Ark, there is a round LCD screen in the middle, and the CSA series Digivice and D-3 that were sold in the past used half mirrors to express the Evolution of Digimon. This time, we have implemented a high-resolution full-color LCD, which not only expresses Evolution, but also has various functions that can only be achieved with a color LCD.
It's a part that you can't understand without looking at the real thing, but it is equipped with a liquid crystal display that is not an exaggeration to say that it is the most beautiful toy in history, and the animation is played as if you were watching TV! During sleep, it expresses the same standby state (gray square) as in the play, and during production such as card slash, the animation is projected on the full round screen!
There is also a reference video on the order page, so please check it out!
③ Voice
Of course, there is also a BGM playback function and a character voice playback function that were popular in the CSA series.
BGM contains 6 songs, which is the largest number in CSA history, 5 of which are common songs by ver. Takato Matsuki, ver. Rika Nonaka, and ver. Henry Wong, but they are the insert songs at the time of Ultimat Evolution. The Ultimate remix version of a certain "One Vision" is recorded as a different song for each of the three versions.
The character voice also has the largest number of recorded words in the past, and a tremendous number of lines are recorded, so I would like you to immerse yourself in the memories while thinking of that scene with BGM.
Since the character voices recorded in each version are different, I think it is better to purchase one of your own Guess Digimon or Guess Tamer!
④ Card
And although it is an attached card, in fact, different cards are attached in all versions except for the two cards "Blue Card" and "Super Evolution Plug-in S".
The card itself is a solid plastic card, which is as thick as Suica.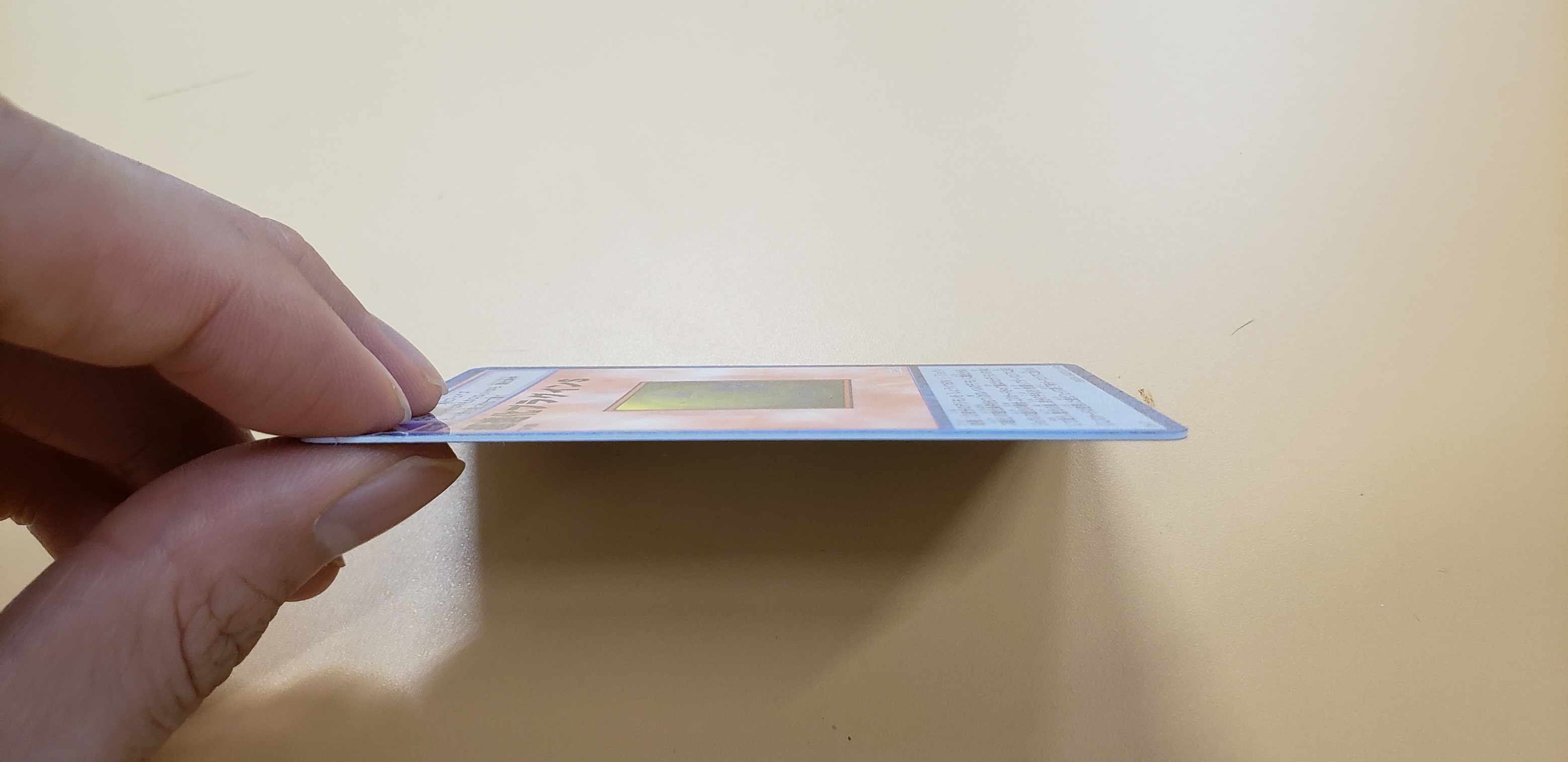 I think everyone is interested, but can the card attached to SCSA D-Ark ver. Takato Matsuki be used for SCSA D-Ark ver. Rika Nonaka? Regarding the question ...
Of course you can use it here!
Voices and animations that are firmly recognized individually and can only be played on that card will be played!
Therefore, the more types of cards you have, the more play you can play.
⑤ Exterior design
In addition, the size of the D-Ark itself is about one size larger than the "D-Ark Ver.15th" released in 2017. At the same time, the connector on the side that was used at the time of the battle has been eliminated, and the screw holes that have been conspicuous on the back side have been hidden to make them inconspicuous.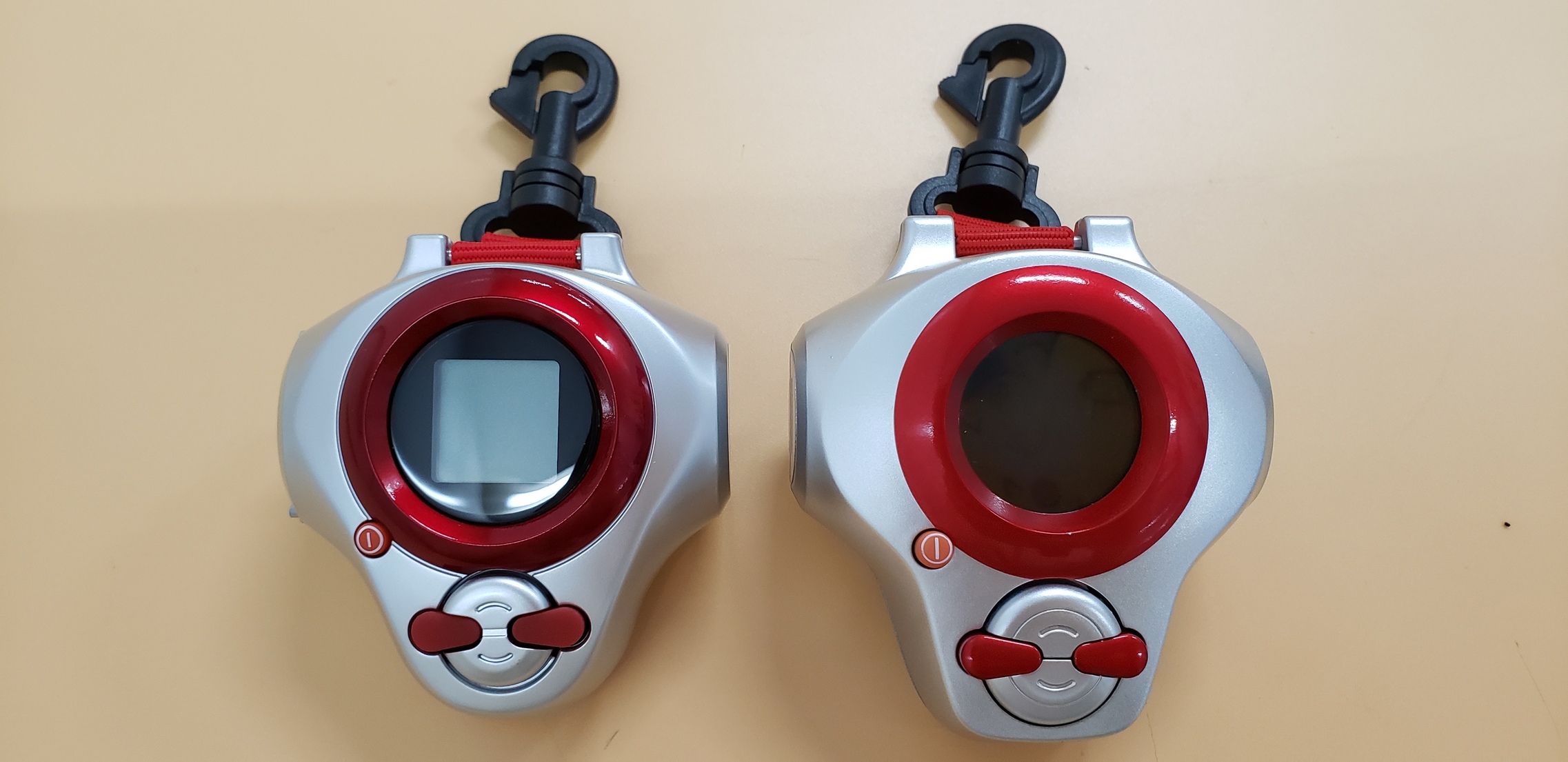 Even if you purchase one SCSA D-ark, you can play it with satisfaction, and if you purchase more than one, it will be a product that will further expand your play.
I would like to continue to convey the charm of SCSA D-Ark, which cannot be introduced on the order page.
In the next article, what will happen when you get the SCSA D-Ark and start it for the first time? We would like to introduce what kind of screen is displayed when playing a song.
Everyone, I'm really sorry to have kept you waiting for 20 years.
The ultimate D-Ark we were looking for is now here.
Prior details about the Super Complete Selection Animation D-Ark can be found
here
.
Previous MonMon Memos have included: