Show User Social Media
Hide User Social Media
Joined

Sep 8, 2006
Messages

14,527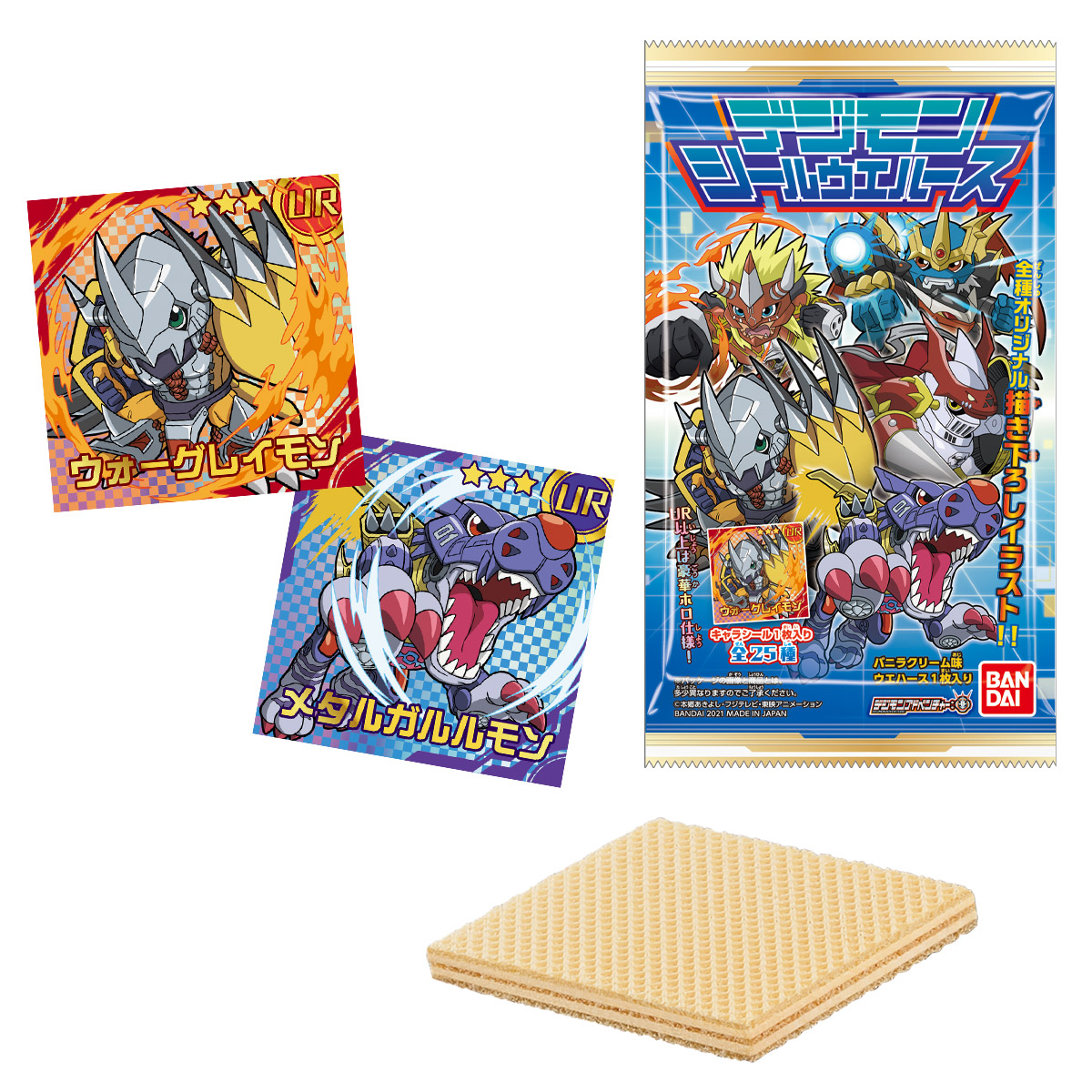 We covered the Digimon Wafer Stickers
when Premium Bandai put up batch orders
of them.
They are wafer candies that come with stickers that have new Digimon art.
They'll be out, both from Premium Bandai and, at general candy aisles in January.
We now have images
of all but 2 of the stickers! (Plus the packaging above.)
Information on the product overall can be found in the prior article linked to above.
The stickers will be a random selection of 25. The 25 is made up of 23 plus 2 secret stickers: (the distribution has changed since the announcement to have the same amount of normals and rares)
7 normal
7 rare
5 super rare
4 ultra rare
2 secret rare
We get a wide and interesting lineup of popular characters from various Digimon anime (and one that realistically was chosen from the manga.)
WarGreymon (Ultra Rare)
MetalGarurumon (Ultra Rare)
Garudamon (Rare)
AtlurKabuterimon (Rare)
Lilymon (Rare)
Zudomon (Rare)
Angemon (Rare)
Tailmon (Rare)
Agumon (Normal)
Gabumon (Normal)
Patamon (Normal)
Apocalymon (Super Rare)
Imperialdramon: Fighter Mode (Ultra Rare)
V-mon (Normal)
Wormmon (Normal)
Lopmon (Normal)
Cherubimon Virtue (Rare)
Dukemon (Ultra Rare)
Agnimon (Super Rare)
Wolfmon (Super Rare)
ShineGreymon (Super Rare)
DarkKnightmon (Normal)
V-dramon (Super Rare)
The only we don't have at the moment are the 2 secret rares.
Really nice lineup with great art of everyone. It's especially fun to see a different artstyle used.
A full lineup image (minus the secret rares of course):