Show User Social Media
Hide User Social Media
Joined

Sep 8, 2006
Messages

16,666
A few things to go over as the weekend is about to get started...
First up is the Digimon Web account sharing some art of
Lucemon: Satan Mode dealing with Coronavirus
:
#StayHome

Even Lucemon:Satan Mode, who's told to appear only when the end of the world is nigh, stays indoors and relaxes in times like these

He uses the Gehenna like a balance ball to workout while staying inside!
They also posted another...
This one shows Angemon and Devimon
, 100% getting along for sure, to show how we have to work together. Although it feels like the handshake being part of it might be a bad idea... (although they both have gloves on, so maybe...):
Let us all join hands in order to help regain the once peaceful days to the world sooner. Yes, even between evil and justice! Even Angemon and Devimon are getting along! ...Getting along?
And the next one isn't quite social media art... kind of.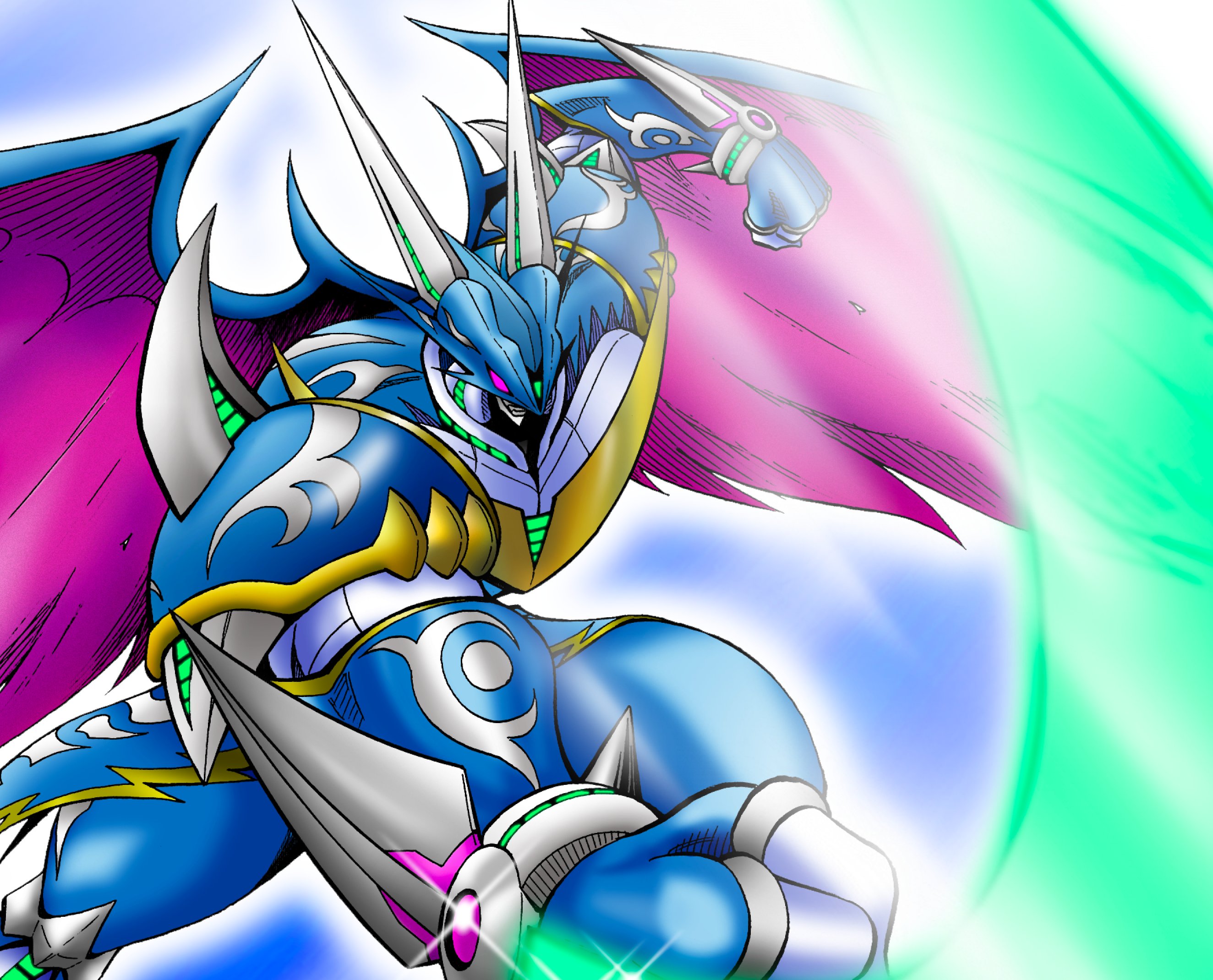 Tenya Yabuno was participating
in a bit of social media fun that involved manga creators posting images of their work, and tagging others to do the same, and the image he posted of ULForceV-dramon (which is preexisting art) is high enough resolution to use as a wallpaper, so it seemed like a good idea to share that.
And last up for social media artwork, from Digimon Web again was a bit of 2 part fun they shared.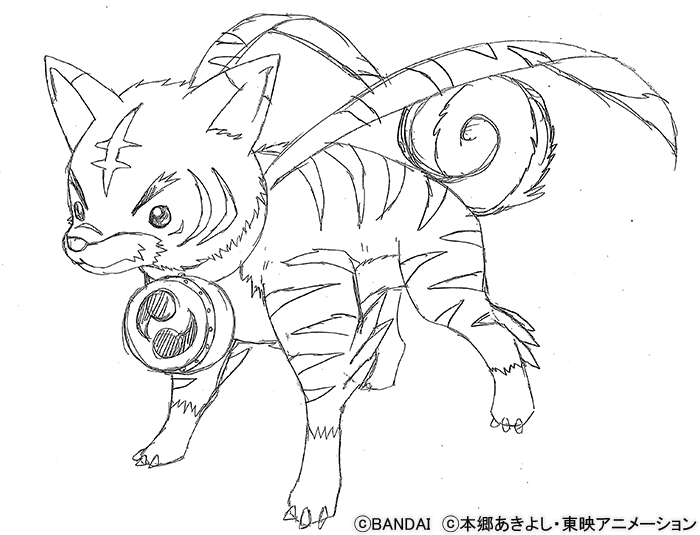 They posted this image
of an early design that was being worked on for a Digimon, and posted it along with a quiz and hints for who it was:
Digimon Quiz
We are releasing an early design of a Digimon!
Which Digimon was this initially planned for?
A hint is, child level・appears in anime.
Do you understand?
And the reveal they did
...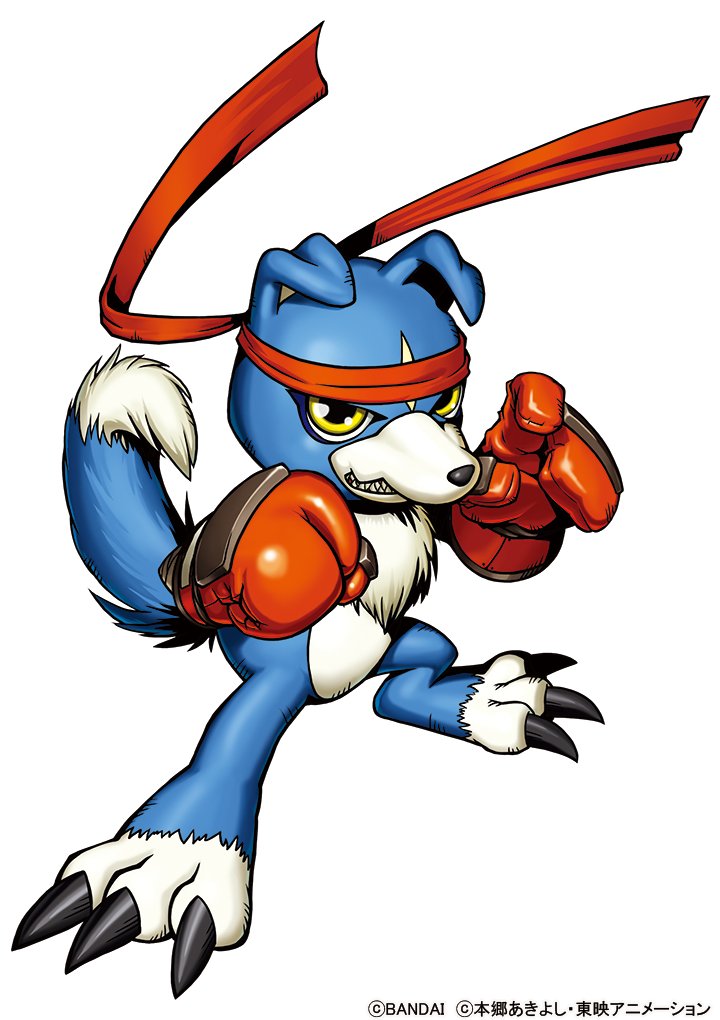 The correct answer for the Digimon quiz... It was Gaomon!
A child Digimon who appeared in Digimon Savers! Many people answered correctly! I wonder if it was easy to figure out based on the image...
It was a sudden Digimon quiz... stay tuned for next time!
Next up is a reference book update...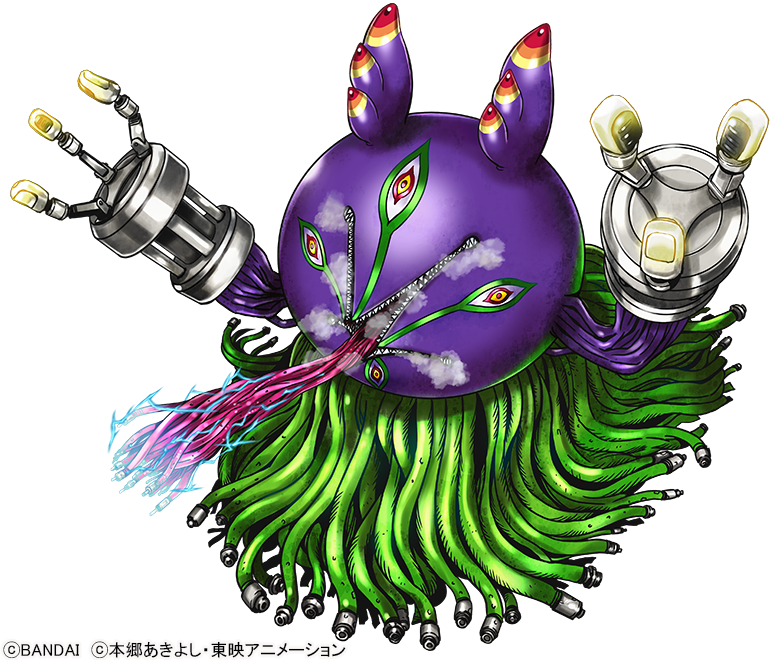 Algomon (Adult)
from Digimon Adventure: has been added to the reference book. The better quality art of it above is from
the Digimon Web Twitter
.
Rough translation of the reference book content:
Level- Adult
Type- Mutant
Attribute- Virus
Techniques- Volt Line and Imprisonment
Algomon appears like this in its adult form. It's processing capability has increased abnormally as it's grown. It has become more powerful and its hands can act as manipulators so it can lift big enemies. Its special moves are Imprisonment, where it can restrain enemies with the tentacles coming out if it's mouth, and Volt Line, where it injects electric shocks directly into its enemies.
And last up, 2 more new cards from the Digimon Card Game!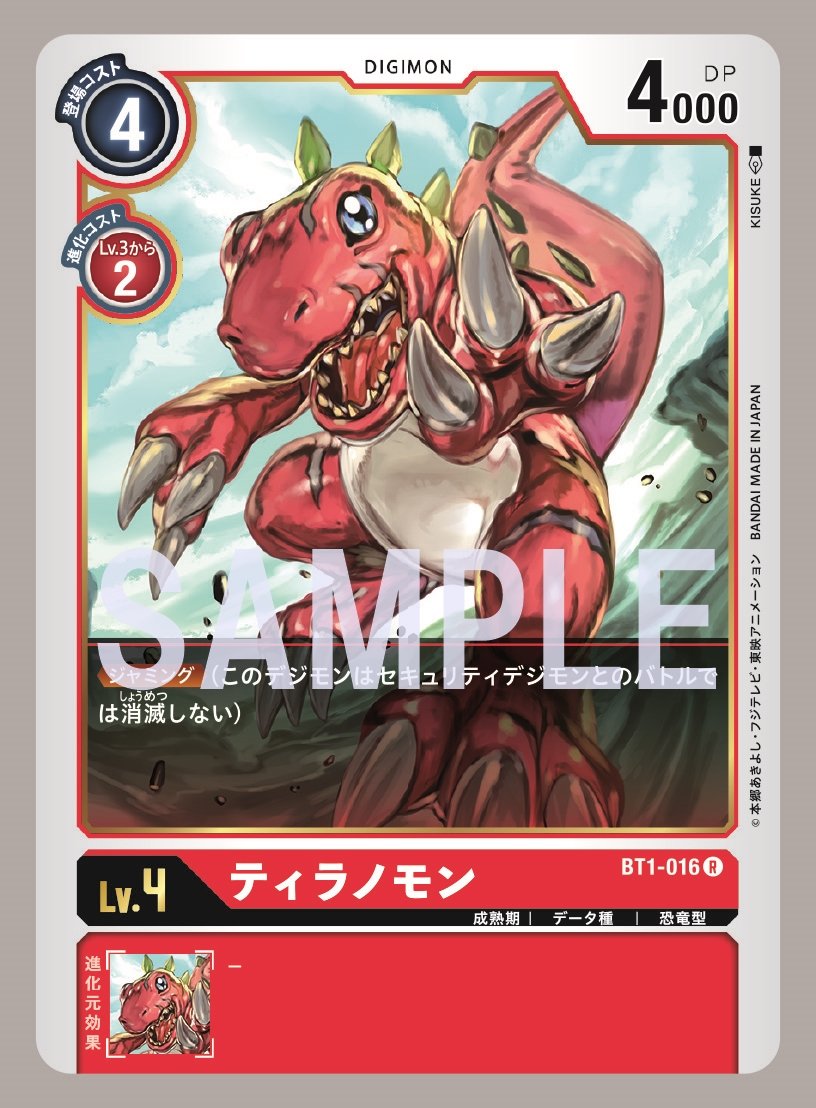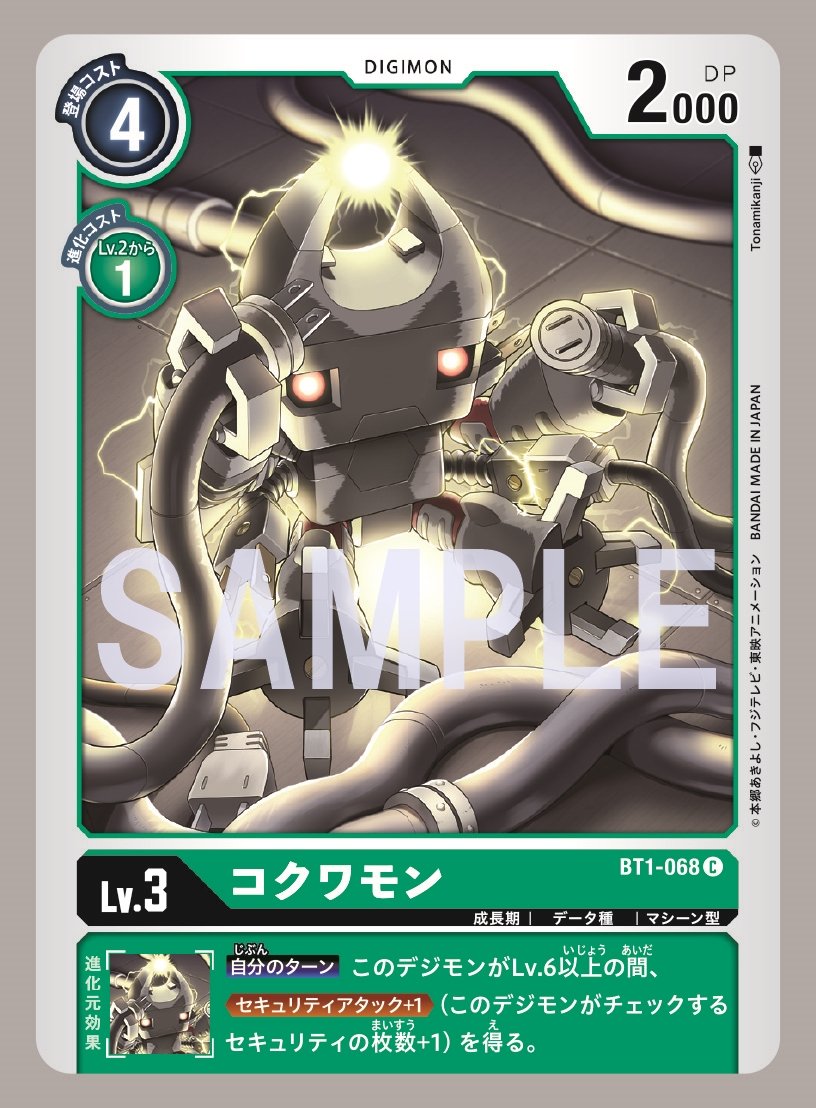 More cards from Booster Set 1 New Evolution via
the Digimon Card Game Twitter
!
The last batch of cards was very anime lead heavy (Agumon and Gabumon plus their evos), and this time we get Tyranomon and Kokuwamon.
Both have the same scaling issue we've been seeing on posted images, but both have rather nice artwork, with Tyranomon especially having an interesting coloring style to it.
Booster Set 1 is scheduled to release on May 15th.