Show User Social Media
Hide User Social Media
Joined

Sep 8, 2006
Messages

15,391
Nice stack of things to go over for the weekend!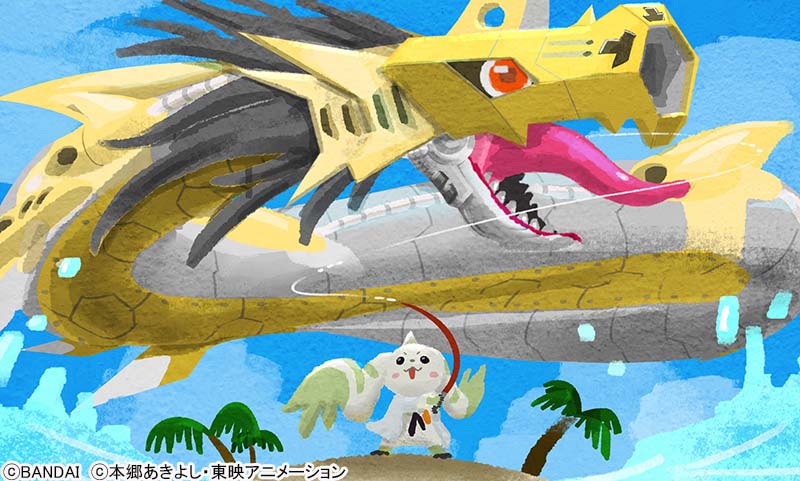 I think it's been awhile since we've seen good old Terriermon Joshu, but he's back in a fun looking image from
Digimon Web
. The text with the image:
Terriermon Joshu came to an island in the digital world, File Island.

While on the trip he went after a big catch while fishing.

He saw the silhouette of a huge fish & bided his time... and caught it.

It's so big! MetalSeadramon! Check it out! The size! It's amazing!
Next up...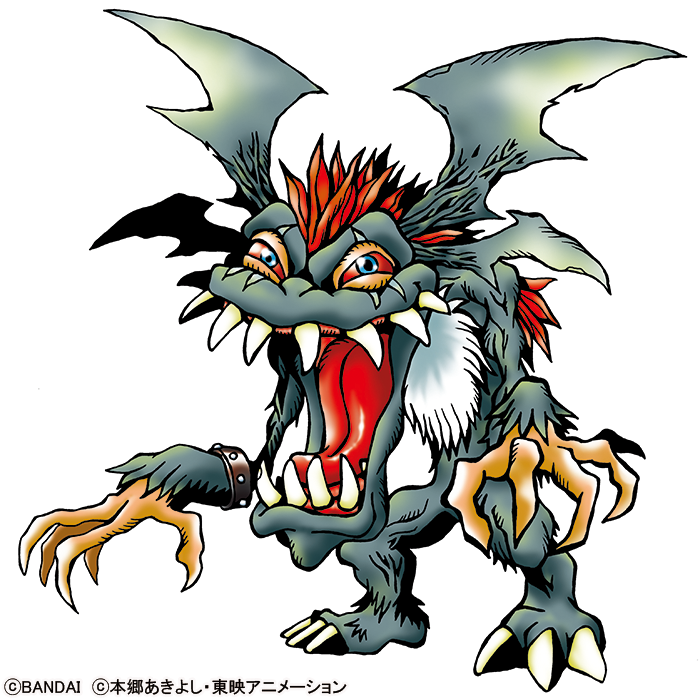 More large Digimon art from Bandai on Twitter. This time we get another sizeable batch.
No translations of the profiles, since they're all shortened versions of profiles we already have (and anytime we put these up, some of them we may have already had large art for.)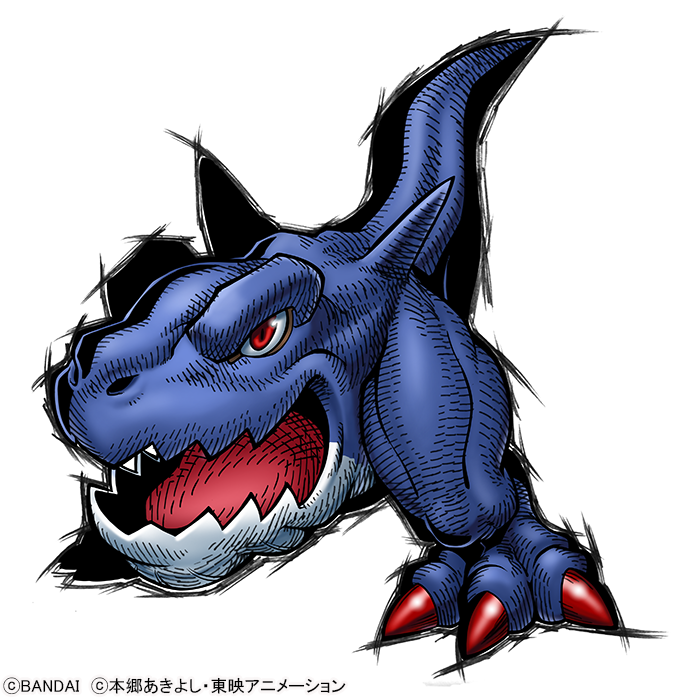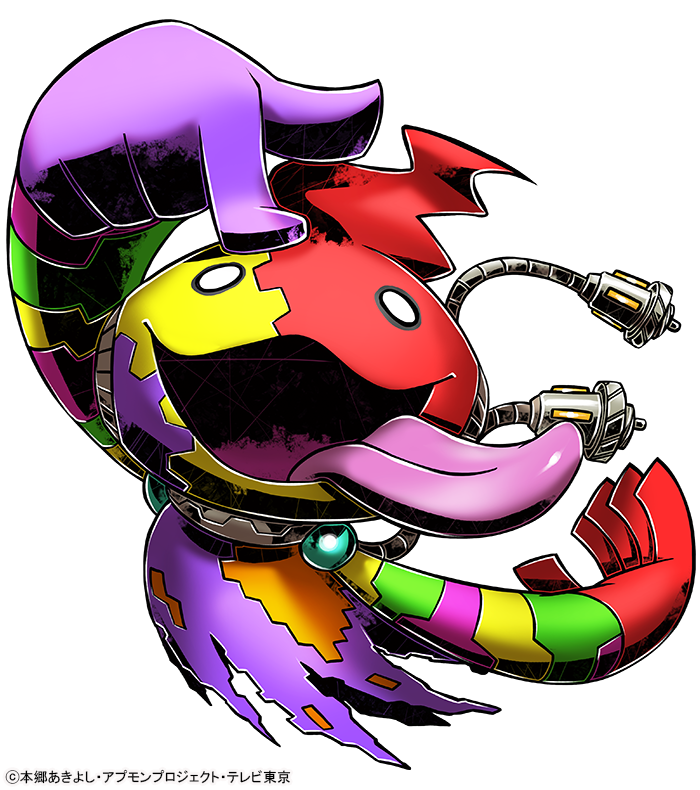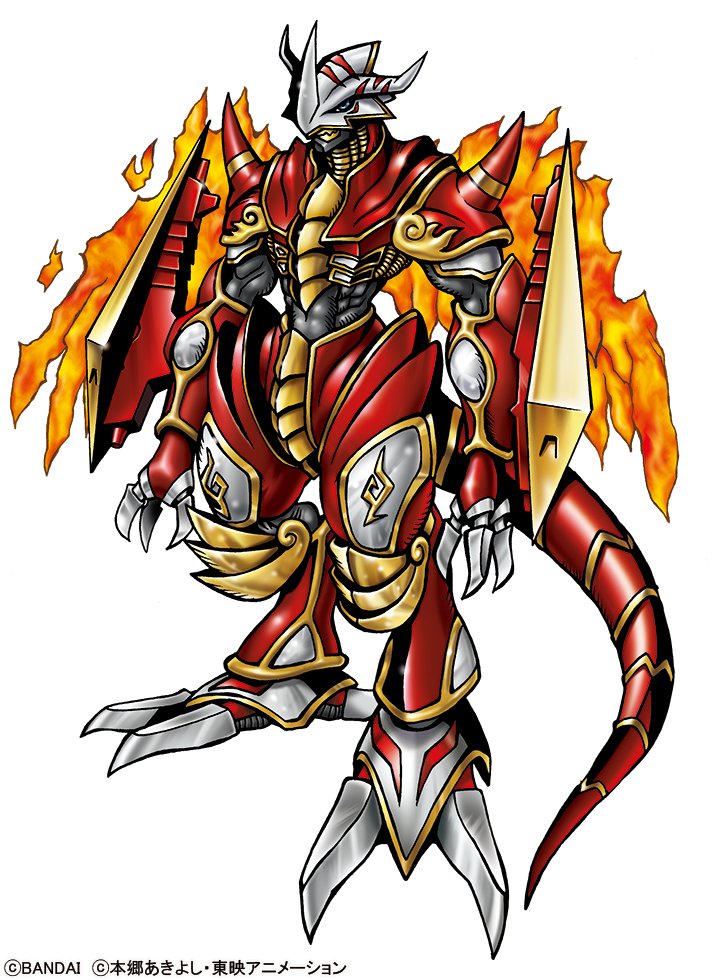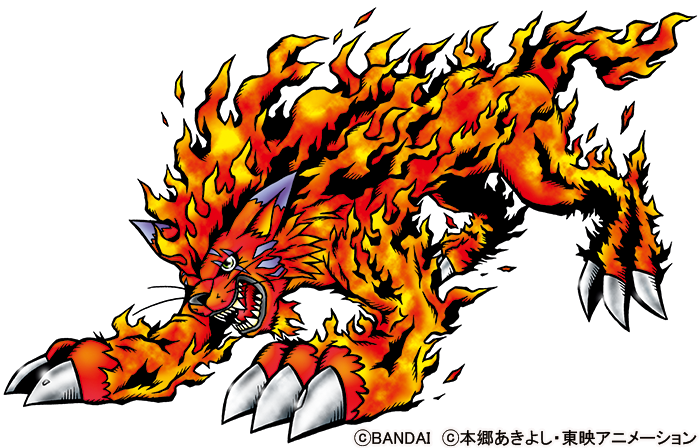 Included this time are
Evilmon
(up above),
Rukamon
,
Gaossmon
,
Sukasimon
,
Shakkoumon
,
Vritramon
, and
Lynxmon
to finish out the week!
On top of that is a small reference book update with 2 Digimon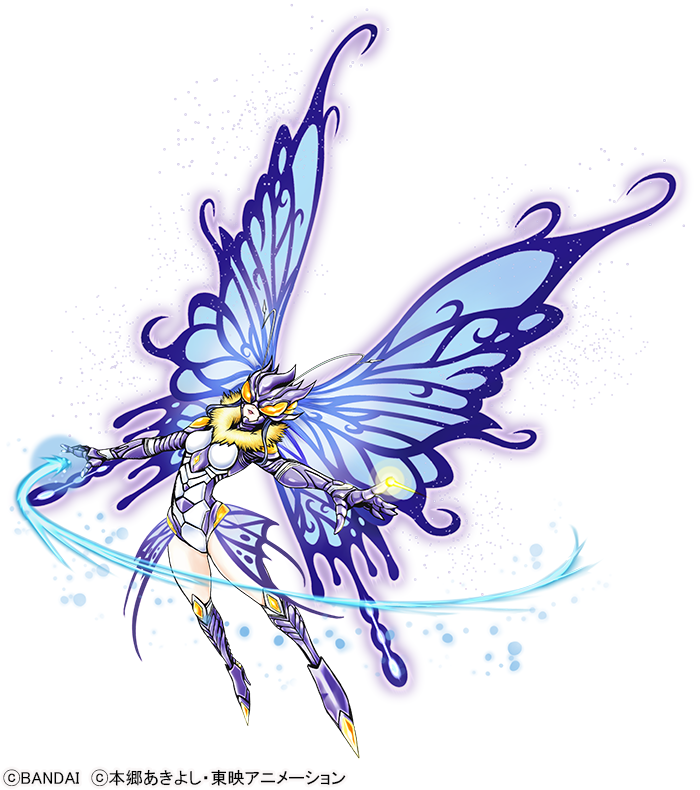 Hudiemon
and
JewelBeemon
! The Digimon Web Twitter put up nicer art of them than the reference book has, so that is what is above.
Kizuna is still placing 1st at the box office in Hong Kong. Thanks to a friend of the site in China for sending more of these clippings.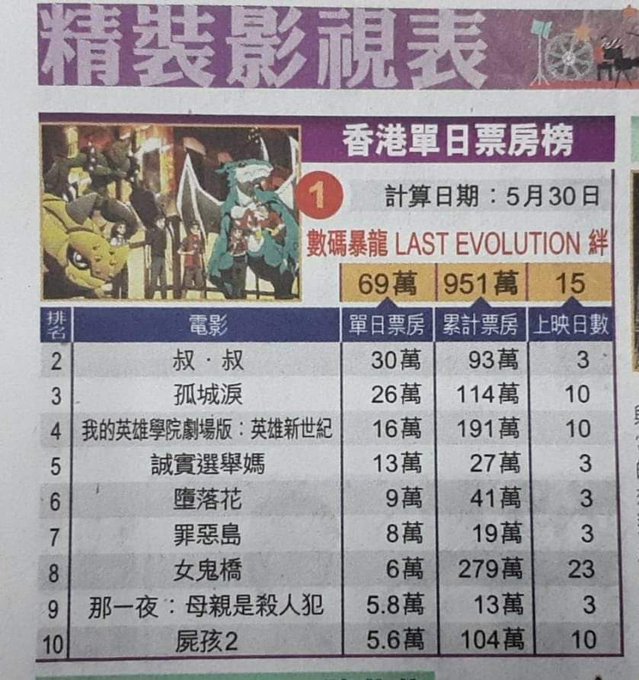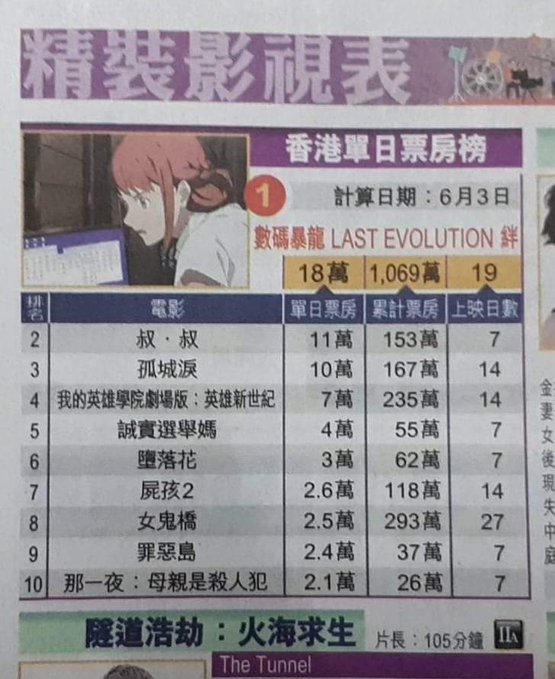 Nice to see it continuing to do well.
Then we have a bit more art...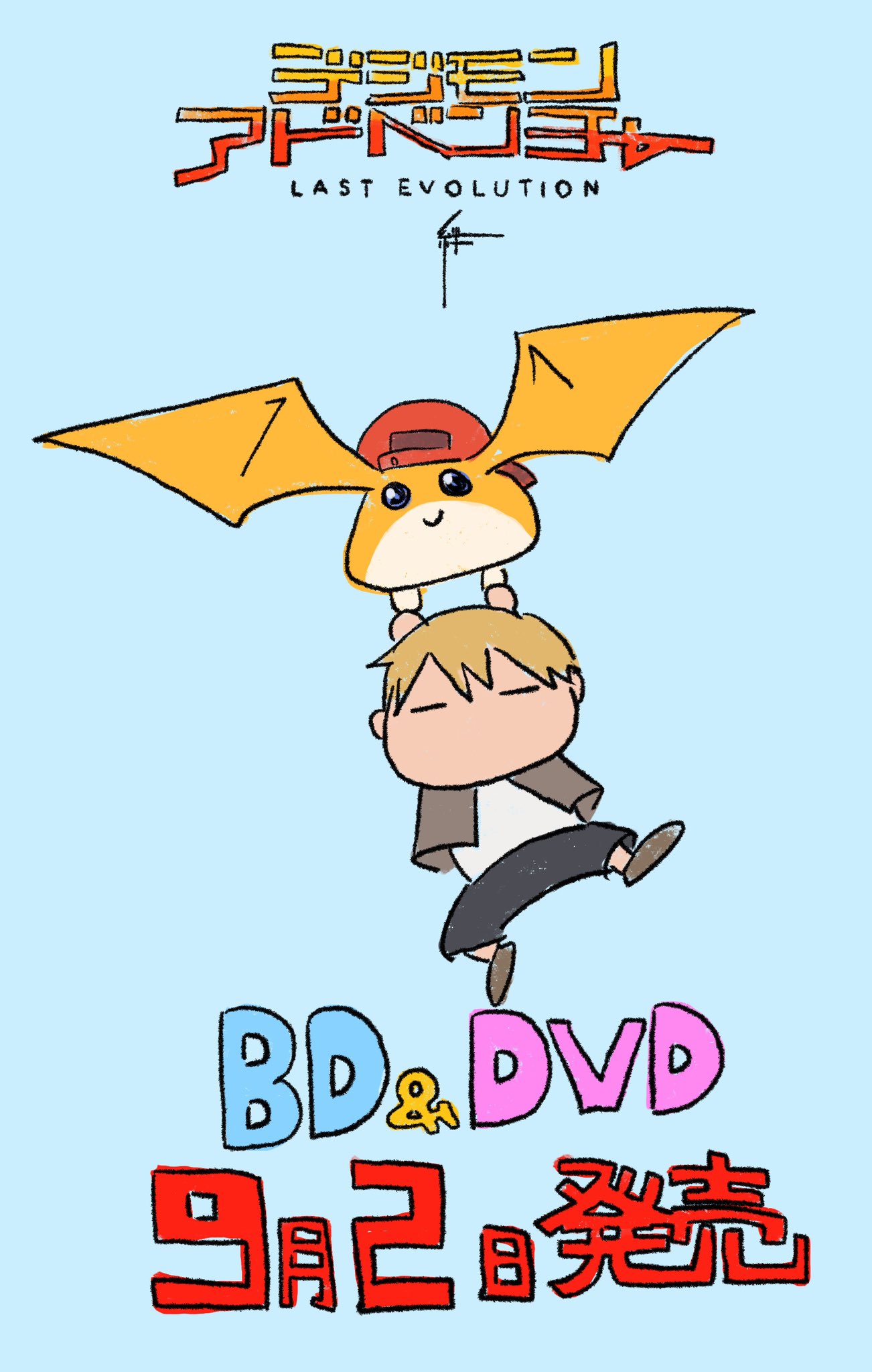 First up, Kizuna director
Tomohisa Taguchi put up a drawing
to celebrate the
announcement of Kizuna coming to home video in Japan
.
It's just a fun little drawing of Takeru and Patamon.
Pre-orders are open for Kizuna on home video in Japan! CDJapan links are affiliate links:
Digimon Adventure: Last Evolution Kizuna Blu-ray Deluxe Version (CDJapan)
Digimon Adventure: Last Evolution Kizuna Blu-ray (CDJapan)
Digimon Adventure: Last Evolution Kizuna DVD (CDJapan)
And then a bit of a follow up on some prior fun art...
Yu Yuen-Wong said
his Last Evolution drawing wouldn't be the last time he drew Digimon.
The Digimon manhua creator was interviewed by magazine
Homemory for a general articl
e that isn't dissimilar to one we posted about last year. If there is time we will try and get a translated version up of the web version.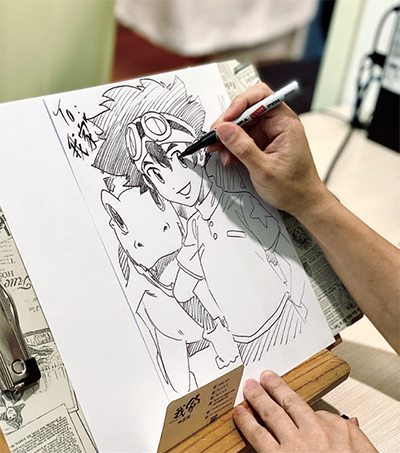 Artwork he drew was turned into
a banner that they are using
, although we also get to see him drawing it just above.
They also posted a clip of him drawing Takeru and Patamon prior to announcing he was in the magazine as a 'Guess who this is' teaser
(Embedding it seems to be broken at the time of posting, but the link should work.)
Then we have the coloring event & contest. Last week we found out they would be
extending it through June
.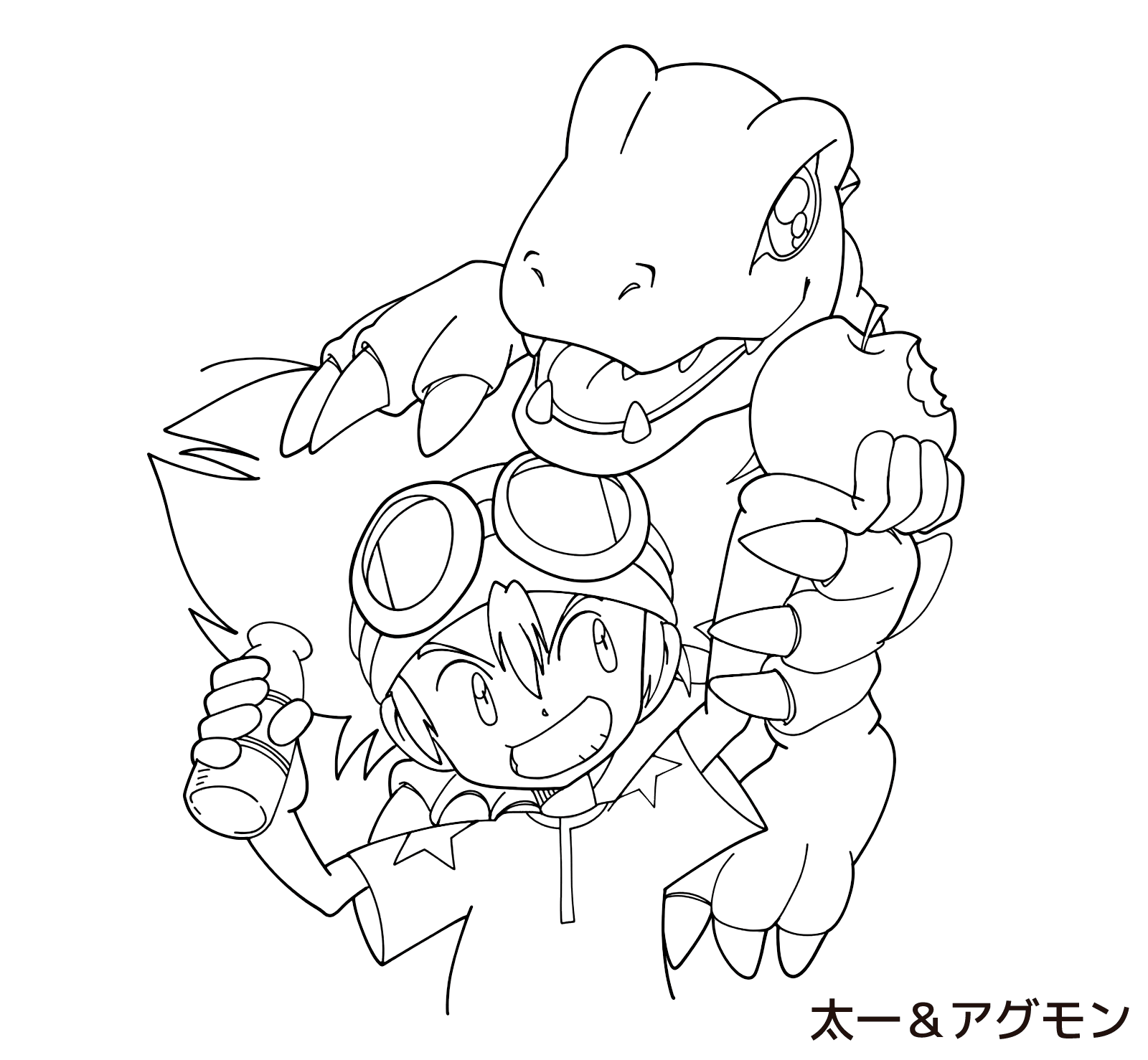 Over the last few days they added 2 more pieces of art to color!:
Taichi and Agumon in a healthy diet image
, drawn by One Piece actor
Kappei Yamaguchi
Koushiro, Yamato, Tentomon, and Gabumon in another hand washing image
And last up is the livestream concert we mentioned last week...
Chiai Fujikawa's livestream concert to celebrate her new album (since her tour couldn't be held due to the pandemic) was streamed as schedule, and has been archived at the stream address (Update- Since the original post the concert has been set to private. We are leaving the embed up in case it becomes unlocked at some point.) We've embedded it above, timecoded to take you to the Adventure: ED, "Regrets Bring Fruit".
The album is still available if you want it: (Affiliate links below.)
The standard edition
is just the album and is 2,000 yen.
The limited edition
is 3,182 yen. It includes the album and a DVD with over half a dozen music videos and clips (none of the videos or clips appear to be Digimon related.)
Last edited: