Show User Social Media
Hide User Social Media
Joined

Sep 8, 2006
Messages

16,411
Stuff to go over for the weekend!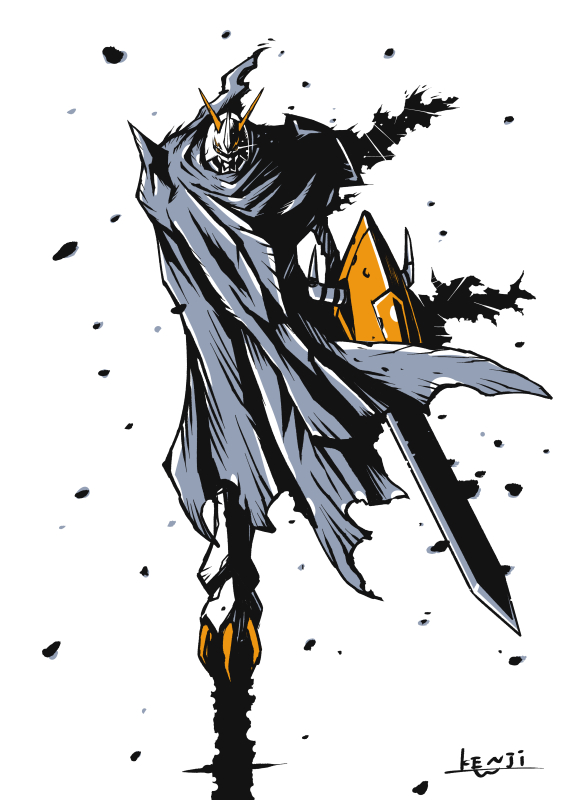 To celebrate the end of the repeat of the first 3 episodes of Digimon Adventure:, and the show being back with new episodes starting next week, Kenji Watanabe put up
a really nice image of Omegamon
. The message with it:
Digimon Adventure: [episode] 3 ends that story! Next week we will finally go to the digital world! Look forward to it!
We also got to see some early artwork for a popular Digimon...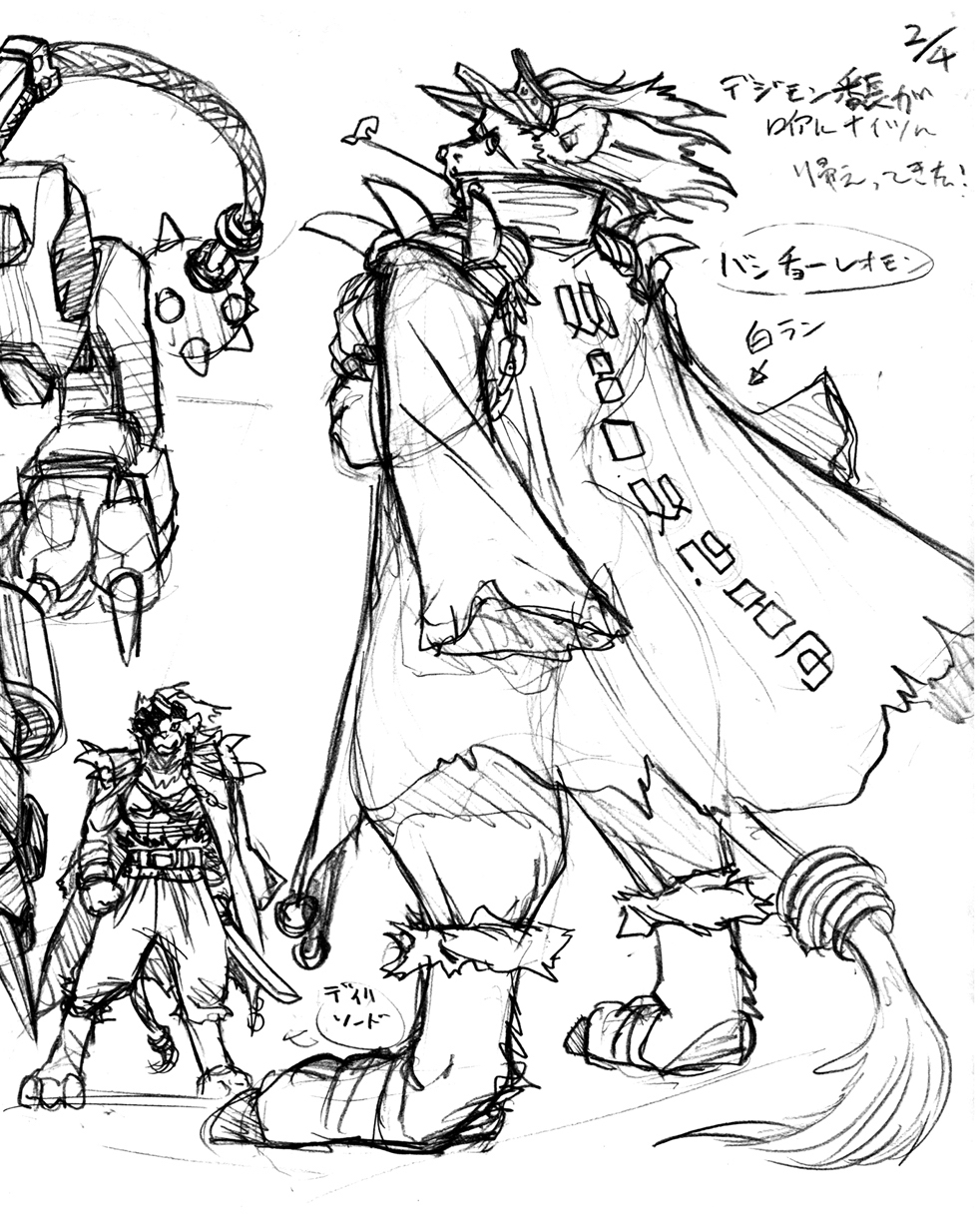 Soh Moriyama posted the first rough draft sketch
of BanchoLeomon from many years ago! The tweet accompanying the image:
The first rough draft of BanchoLeomon. He barely had any changes made to him. I wanted to make his gakuran white. Of course the Jotaro-style [from JJBA] is cool, but there are other masterpiece comics involving bancho that existed [before JJBA] and I wanted to make that as a homage. Volcano Ota-san was the model for him back in the day when he was working for Wiz, and [BanchoLeomon] was imagined as the "big bro" of Digimon banchou.
And translation of some of the text on the image. Some of it was seemingly hard to read, so it may be revisited later, with some of it question marked if it wasn't completely clear for now:
The Digimon bancho has returned
Royal Knights! (?)
White gakuran
(?) Sword
Then larger profile art for a few newer Digimon...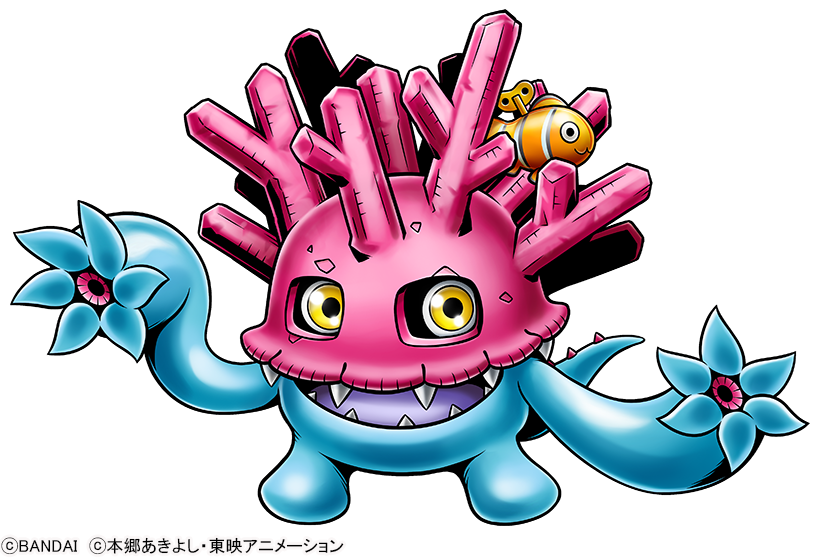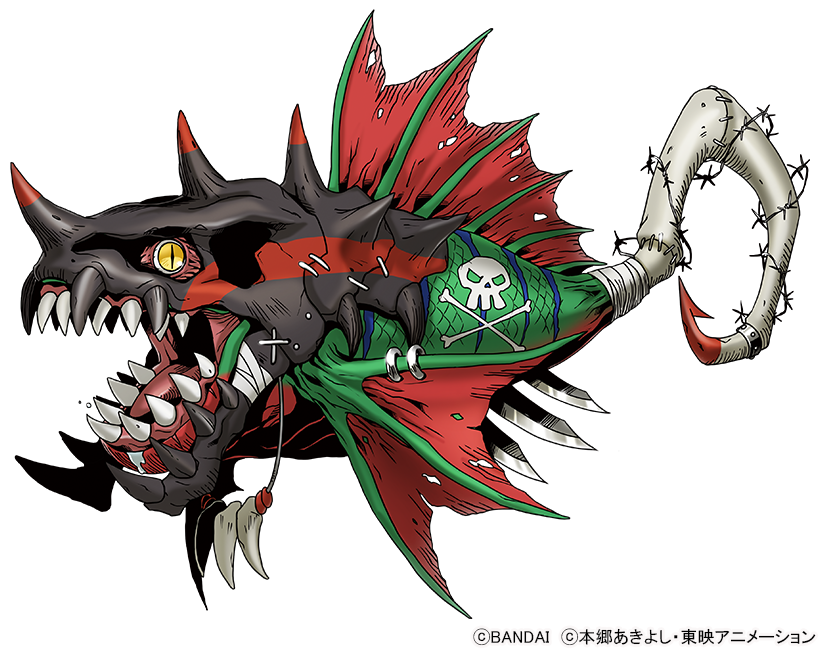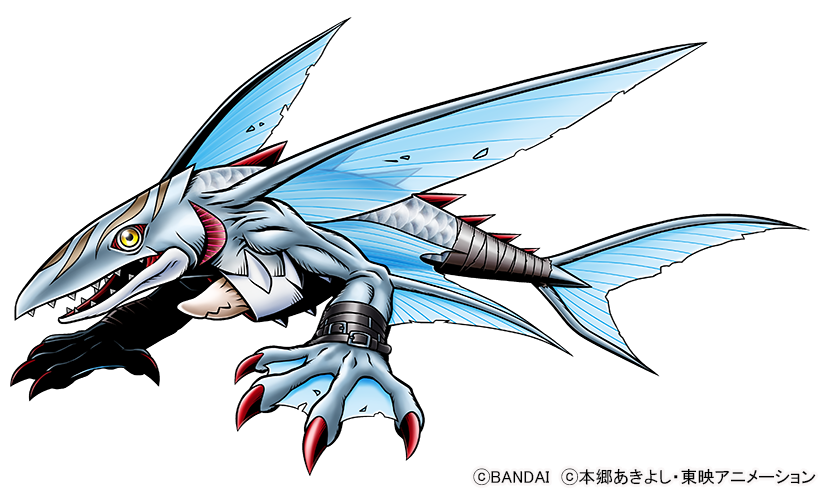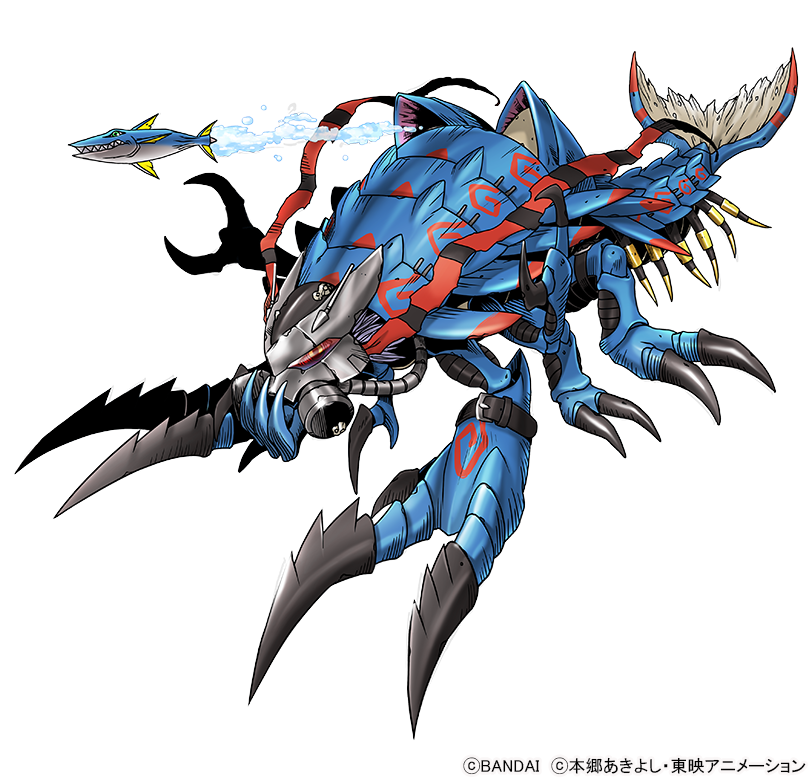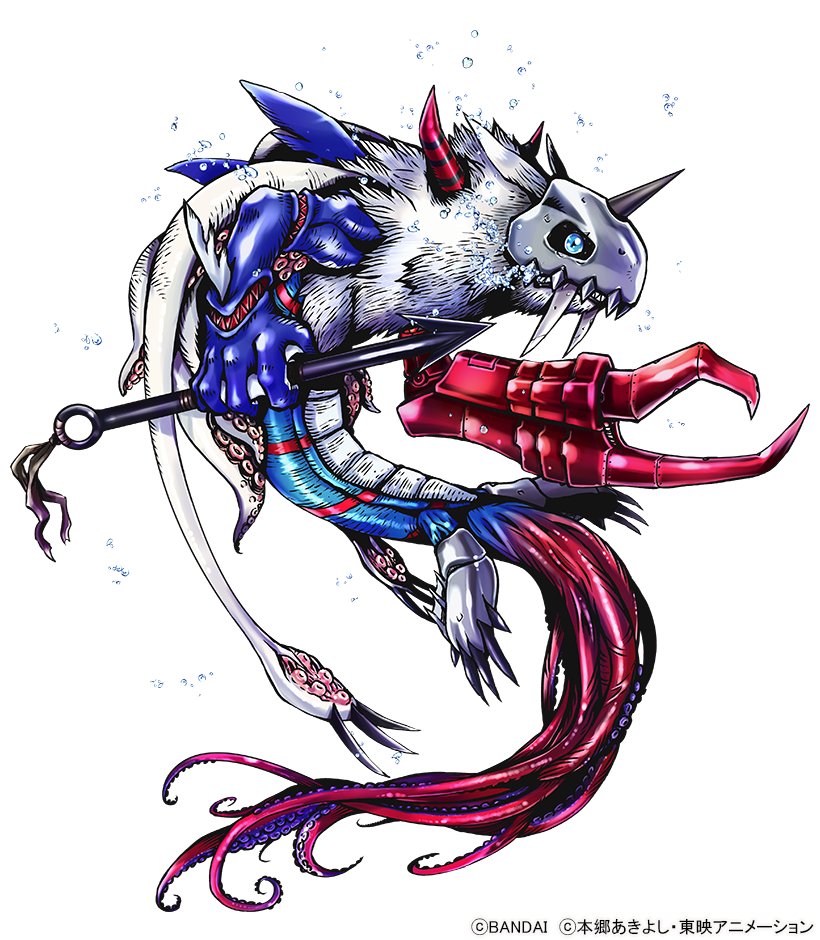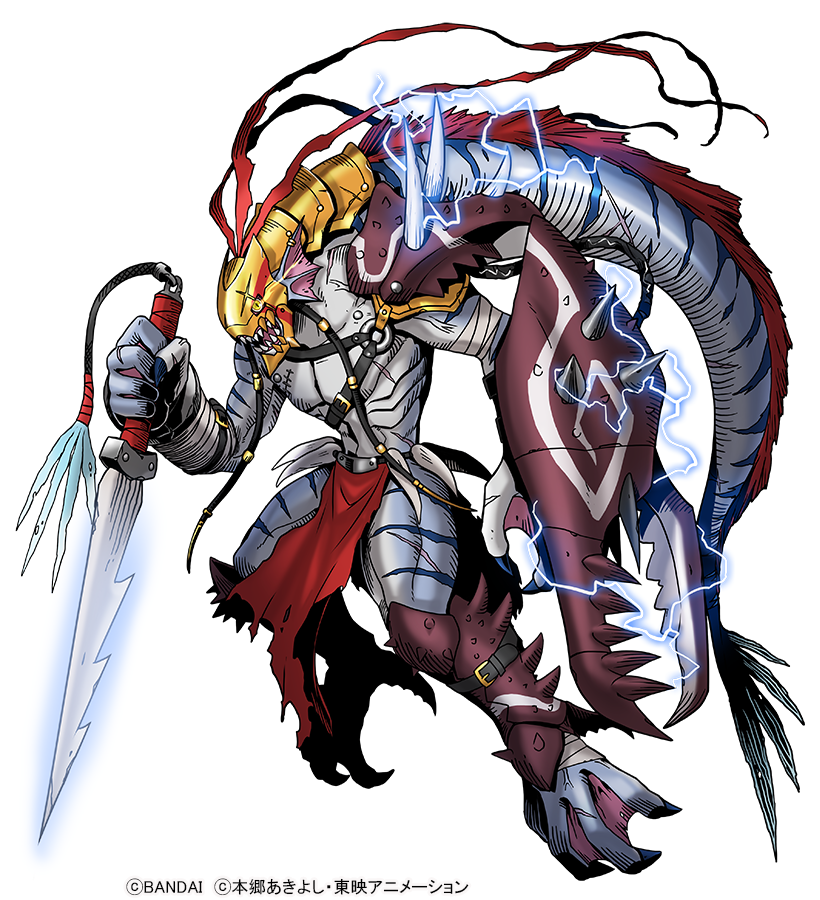 The reference book update for these 6 from the Pendulum Z Deep Savers V-Pet was done right after the Deep Savers lineup was announced, but here they are again in case you missed them.
Sangomon
Piranimon
Tobiumon
Gusokumon
MarineChimeramon
Regalecusmon
More details, including how to pre-order, the Digimon Pendulum Z can be found
here
.
More artwork and fun to come!
Thanks to onkei for translation help.