Show User Social Media
Hide User Social Media
Joined

Sep 8, 2006
Messages

16,625
Bigger batch of stuff for the weekend than we have seen lately!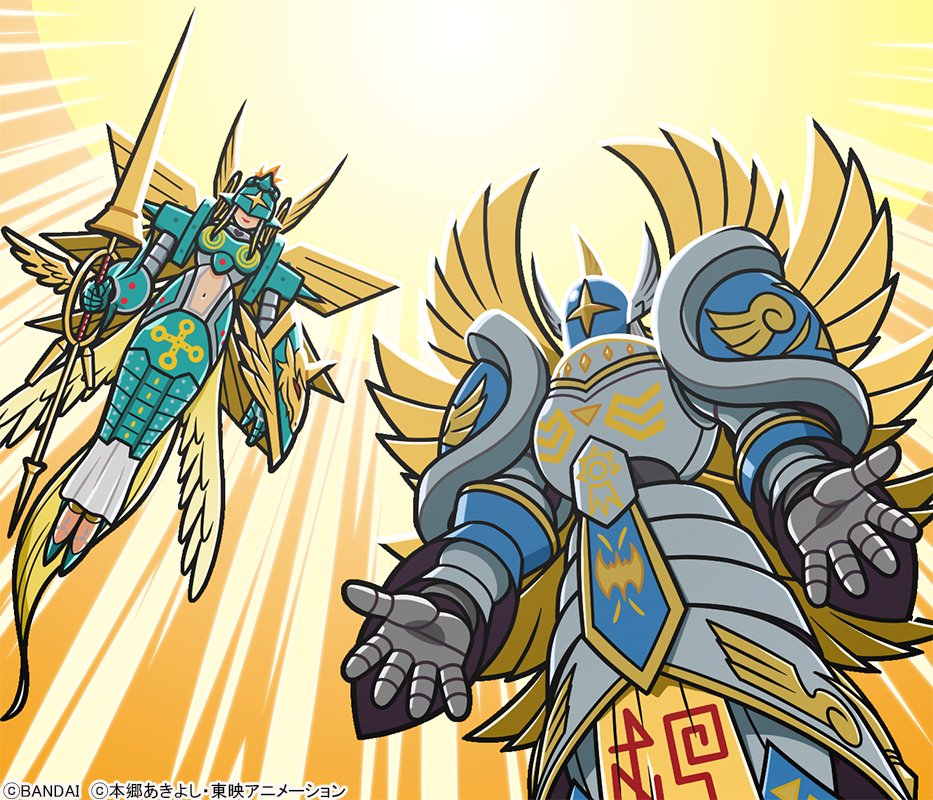 After Digimon Adventure: episode 64 aired
,
Digimon Web
put up social art of Seraphimon and Ophanimon, who are finally evolved to in the new episode. The attached message:
Thanks for watching episode 64 The Angels' Determination

Patamon & Tailmon have evolved into their ultimates Seraphimon & Ophanimon!

Two glorious holy angels appear

And the special moves were pretty cool too!

Stay tuned for episode 65, The Great Catastrophe, Negamon

️
And new art from Kenji Watanabe!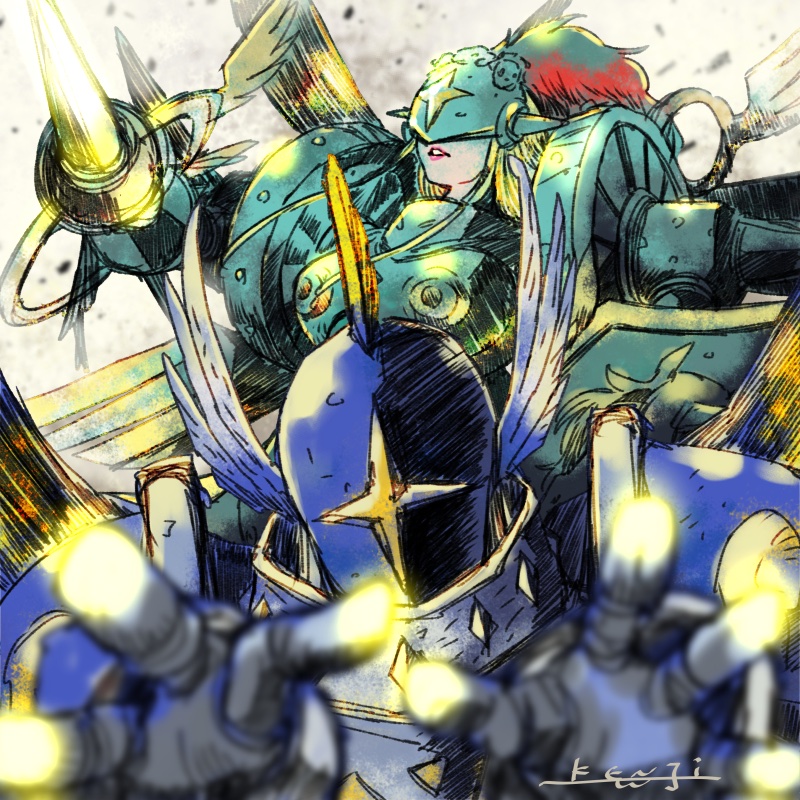 The art shows off
Ophanimon & Seraphimon from the new episode with some really nice detailing, lighting, and even camera effects. The attached message:
Seraphi & Ophani, it's not easy to draw these two characters.
Then a bit more social art...
​
As they did awhile back, new artwork of Pulsemon traveling through the digital world to celebrate Dim Card releases! The artwork Digimon Web posted this time is to celebrate the release of
Nu Metal Empire
and
Hermit in the Jungle
.
We also got a reference book update earlier this week...
ModokiBetamon
DoKunemon
Raijinmon
Raidenmon
PileVolcamon
Also a product preview...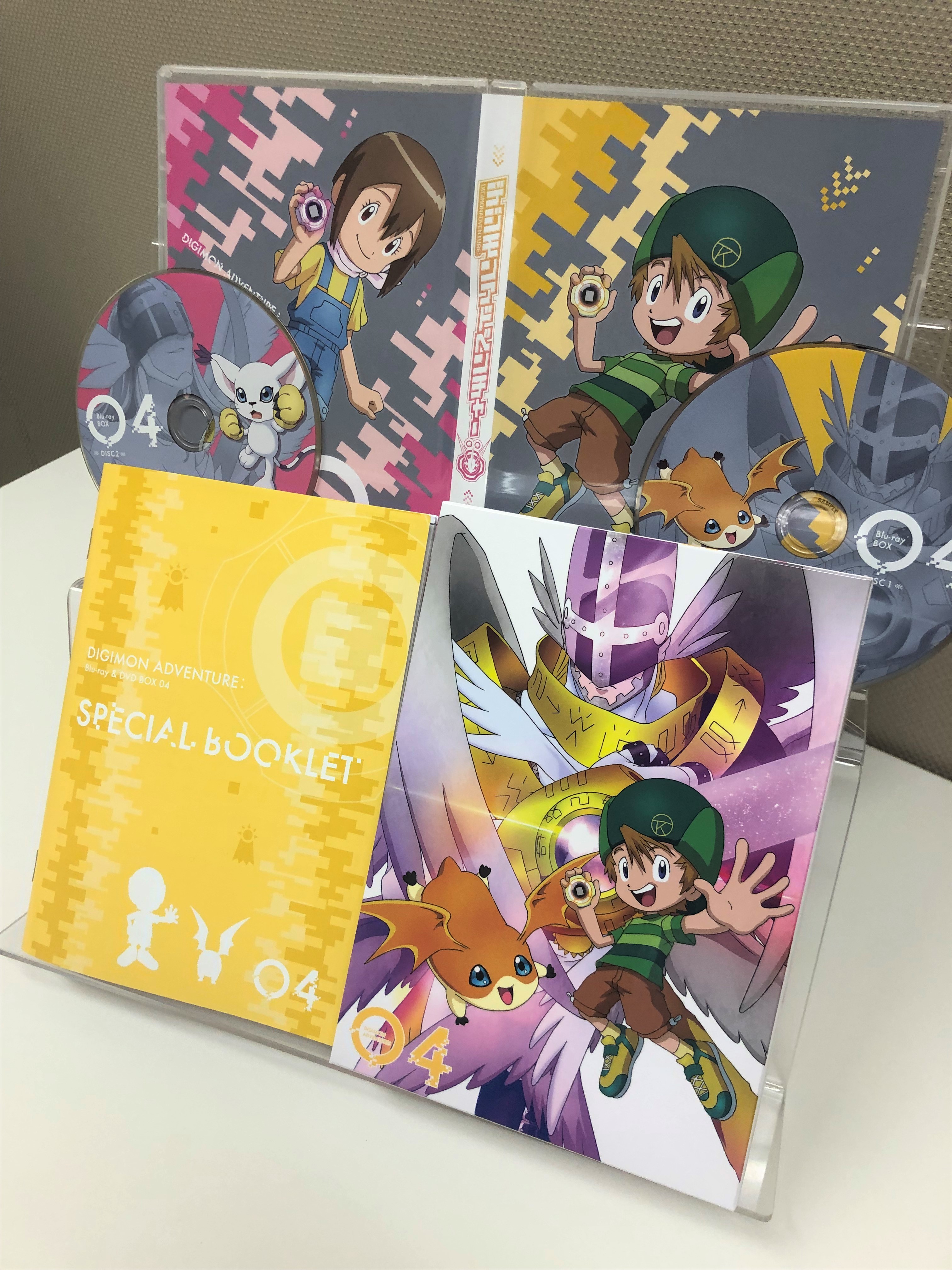 Digimon TV posted a really nice photo showing off the contents of the 4th Digimon Adventure: home video release. The image is specifically of the Blu-ray box, although DVD is also available.
All the Digimon Adventure: home video releases can still be ordered: (Affiliate links)
Digimon Adventure: Blu-ray Box 4
Digimon Adventuer: DVD Box 4
Digimon Adventure: Blu-ray Box 1
Digimon Adventure: DVD Box 1
Digimon Adventure: Blu-ray Box 2
Digimon Adventure: DVD Box 2
Digimon Adventure: Blu-ray Box 3
Digimon Adventuer: DVD Box 3
Then we have a few different things from China thanks to users (
1
) (
2
) there sharing images and info...
​
The first volume of the Digimon Adventure: ani-comic has gotten a collected release. This comic is made from screenshots of the anime and has been published in Lucky magazine. The first volume also comes with Tamer's Battle Pack 7 as a bonus item. It costs 38 HKD, which is a bit under $5.
And then we finish with a bit more fun from China...
The Digimon Exhibition
(
2
) will be opening later this month in Shanghai.
It will take place at: 3rd floor, Tianyu Tower, Yuyuan Mall, Shanghai. 125 Old School Chang Road, Huangpu District, Shanghai.
Itt will be open from September 20th through December 13th.
A giant Agumon is sitting there to welcome guests for when the event begins. Interestingly, the key art uses the Digimon Parade character art, but it's a version with the kids in their standard Adventure outfits instead of what they wear in Adventure:.
A few image previews/renders showing off the plans for the exhibition...
We don't have the full list of what is showing up, but we know a decent bit:
An 800 meter exhibition area featuring images, posters, products, animation scenes, & more featuring a bunch of anime related content from the history of the franchise.
A 1:1 scale train car for photos.
Exclusive products including a card, poster, and a sticker set.
There is also a small video promo showing them setting up the Agumon. It isn't embeddable on the site, but you can find it
here
.
A nice selection of art, plus some fun previews. Been awhile since there was a big batch.