Show User Social Media
Hide User Social Media
Joined

Sep 8, 2006
Messages

15,796
Time for a batch of weekend stuff!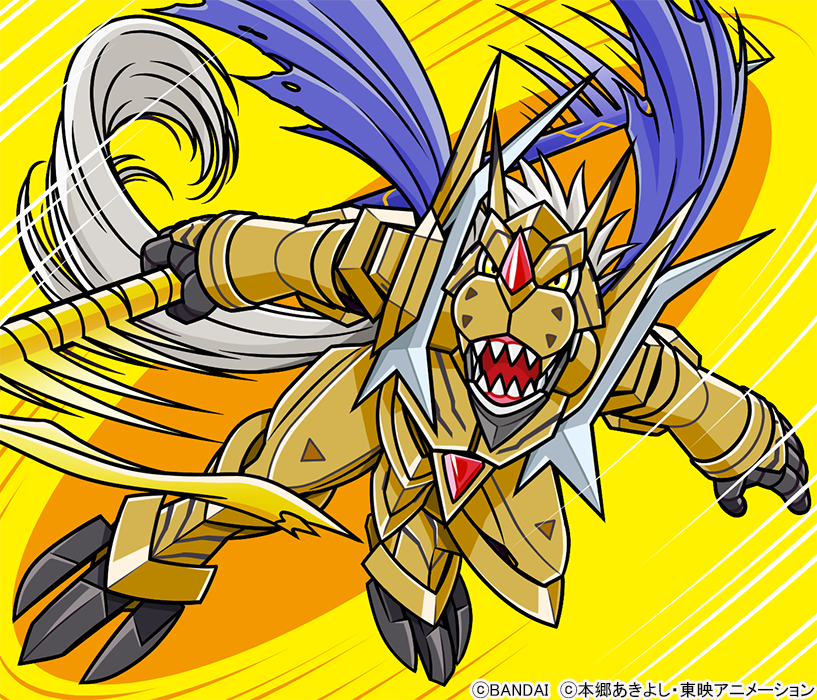 After Digimon Adventure: episode 56 aired
,
Digimon Web
put up social art of CresGarurumon, who made his anime premiere in the episode. The attached message:
Thanks for watching episode 56 The Gold Wolf of the Crescent Moon!

WereGarurumon, holding the blade with the soul of a gold swordsman, evolves to Ultimate! CresGarurumon!

The golden figure wielding the Kijū Engetsutou was so cool

Look forward to next time, episode 57 Contact from the Catastrophe
And new art from Kenji Watanabe!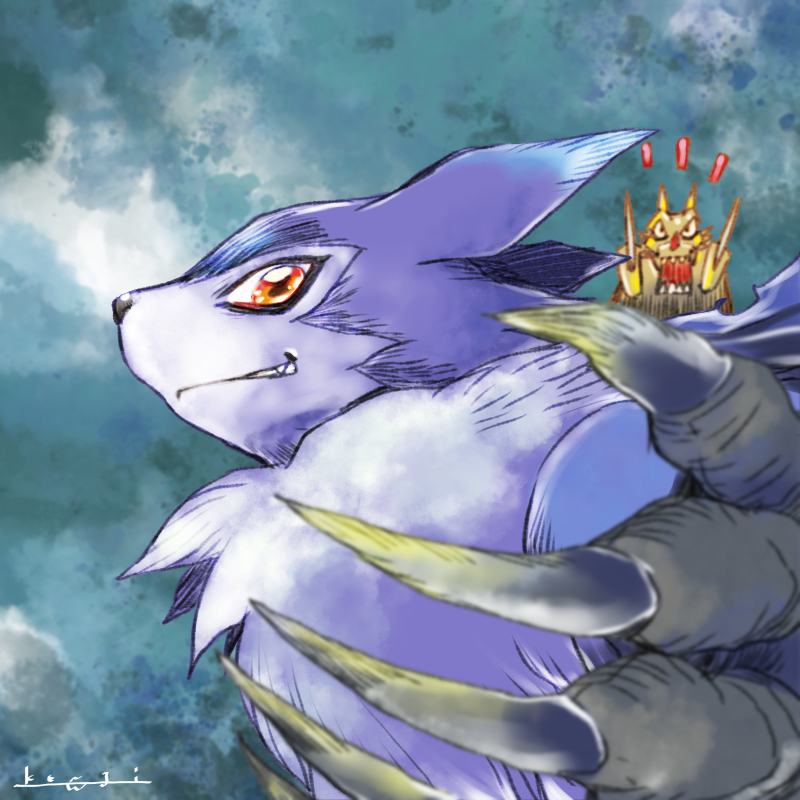 The art shows off
Strabimon from the new episode, along with a tiny CresGarurumon in the background, seemingly upset he isn't the main focus of the image. The attached message:
Strabimon is a character I drew as a hobby, and was made into a Digimon because it was a counterpart to Flamon. I can't draw CresGarurumon because he has a lot of lines... sorry.
So Strabimon gets the focus because Watanabe likely just doesn't have the time to do a 'proper' CresGarurumon.
A collaboration update...
For current public health reasons (Coronavirus), Karatez is suspending all collaborations,
including the Tamers one
. (
2
)
They will update later on when things will restart.
Prior details on this collab can be found
here
Then product images...
First up, a few more images of the upcoming The Digimon figures...
Those are available to pre-order at the moment
.
And then we have a bunch of products from China...
Exclusive to Lawson stores in China, Digimon Adventure: refrigerator magnets.
A series of Digimon shirts using the US Digimon logo.
A really nice Digimon Adventure: desk mat.
The Sanrio x Digimon designs return! These feature a plush egg with smaller plush egg keychains featuring the collab combo characters.
Can badges featuring Adventure art and the US Digimon logo.
These appear to be Kizuna keychains, or possibly coasters.
Various keychains with the various themes of other products. General Digimon Adventure/Season 1, Sanrio Collab, and Kizuna.
Adventure: acrylic stands featuring Takeru and Angemon, plus Hikari and Angewomon.
And last up...
A new logo for the Chinese mobile game Digimon New Century. This new logo takes a lot of inspiration from tri. and, especially, Kizuna. Nice and clean look to it.
More Konaka Tamers blog entries have gone up. Earlier entries we did translations of key bits. Later ones we haven't, due to a combination of lack of time, and the amount he is writing going up exponentially. Using an in browser translator is recommended for all his entries.
If you missed entries we did translations of...
Episodes and other entries that have gone up that we didn't do... (First Wave)
Episode 33-

Part 1

,

2

,

3

,

4

Episode 34-

Part 1

,

2

,

3

,

4

Episode 35-

Part 1

,

2

,

3

,

4

,

5

Episode 36-

Part 1

,

2

,

3

Episode 37-

Part 1

,

2

,

3

Episode 38-

Part 1

,

2

,

3

,

4

Episode 39-

Part 1

,

2

,

3

Episode 40-

Part 1

,

2

,

3

Episode 41-

Part 1

,

2

,

3 Tamers Cour/Part 3 Concept

Episode 42-

Part 1

,

2

,

3

Episode 43-

Part 1

,

2

,

3

,

4

Episode 44-

Part 1

,

2

,

3

,

4

[Part 2 is marked as part of Episode 43 on the blog at the time of this being written]

Episode 45-

Part 1

,

2

,

3

Episode 46-

Part 1

,

2

,

3
(Second Wave)
Nice set of stuff this week.