Show User Social Media
Hide User Social Media
Joined

Sep 8, 2006
Messages

14,151
Weekend stuff!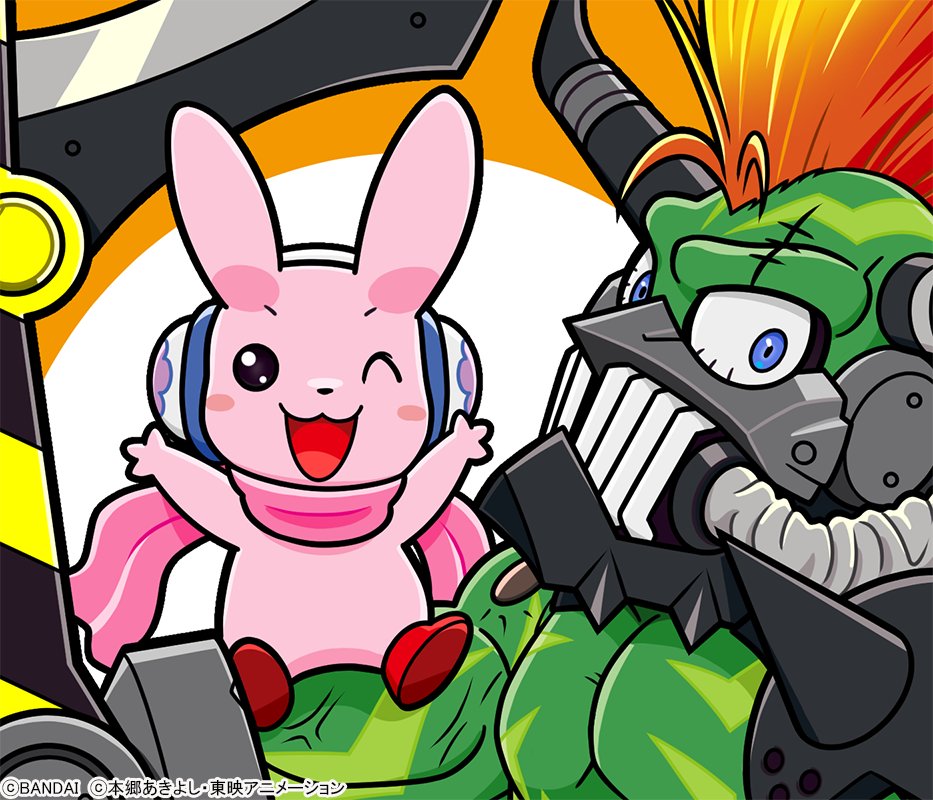 After Digimon Adventure: episode 54 aired
,
Digimon Web
put up social art of Cutemon and Rebellimon. The attached message:
Thanks for watching episode 54 The Vagrant War Demon, Rebellimon!
This is the 1st appearance of Rebellimon in the anime & we saw some of his true nature.

Cutemon & Rebellimon might make a good team.

Next is episode 55, The Digimon School Under Attack!
Another Digimon makes their 1st anime appearance! Look forward to it.
And then we get some art from Kenji Watanabe!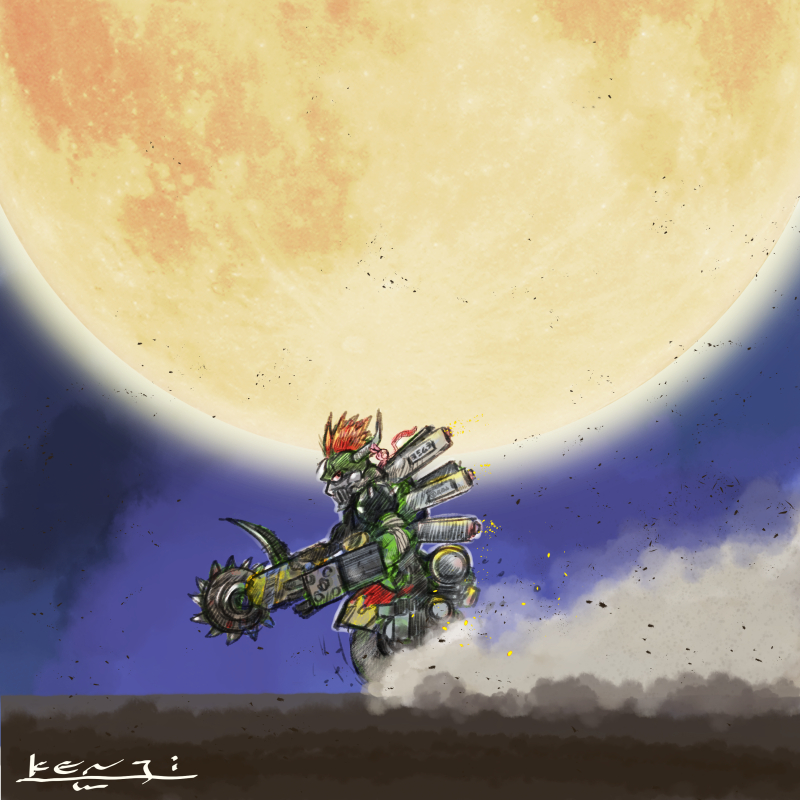 The art shows off
Rebellimon and Cutemon riding off with the moon in the background. The attached message:
The Vagarant War Demon Rebellimon. It was cool! I kind of wanted to draw Cutemon, but... There are two of them together this time. Cutemon ended up tiny!
And we also got more art this week..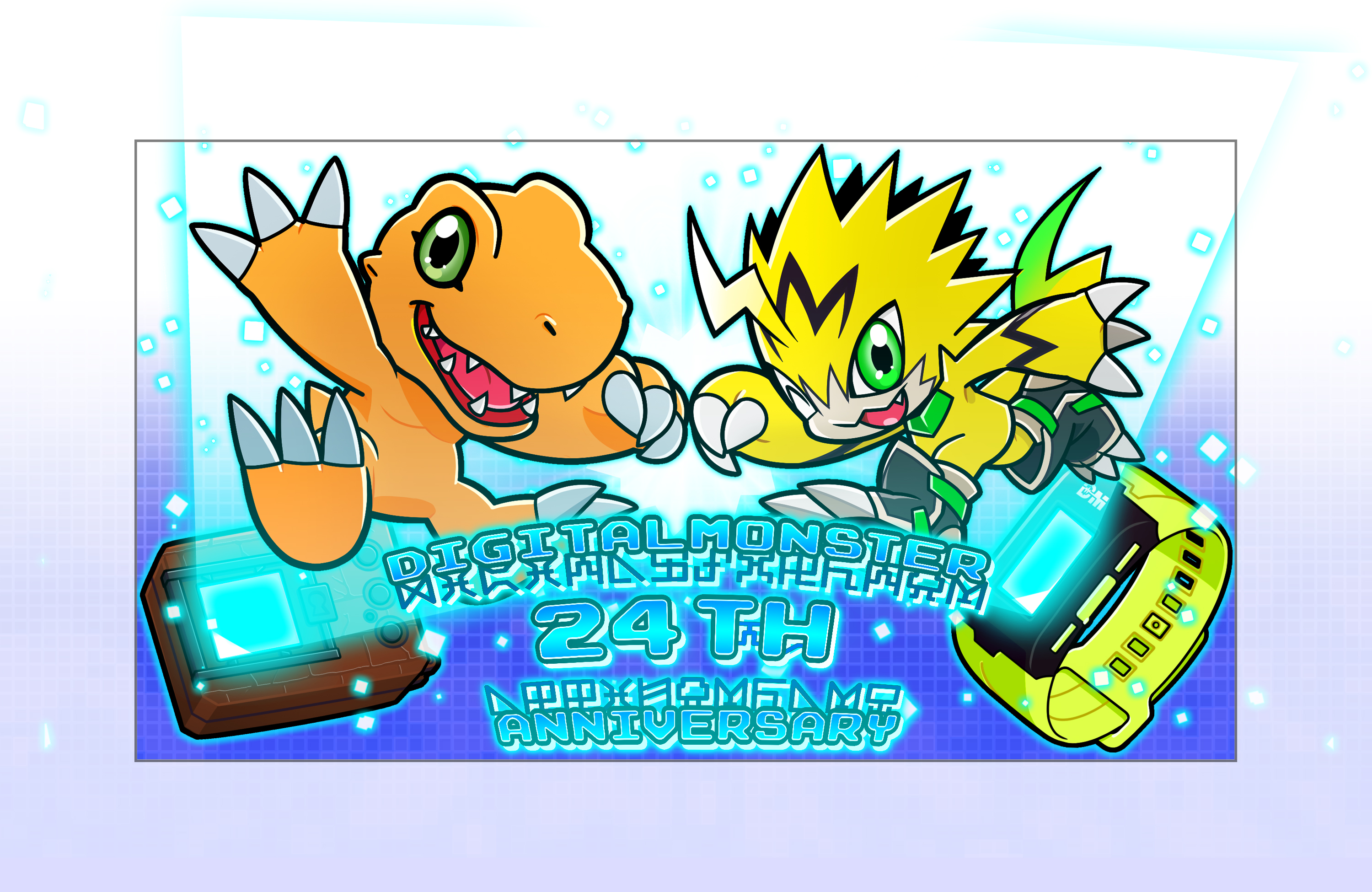 Yesterday in Japan (today in the US) is June 26th,
the 24th anniversary of when Digimon began
with the original V-Pet release.
The artwork
shows Agumon popping out of a V-Pet, with Pulsemon popping out of the Vital Bracelet.
And then one more...
To celebrate the 4th Vital Bracelet short we got a really nice (and different) piece of
social art showing off Boutmon
.
Then some figure updates...
Some much better of the upcoming Adventure: costume figures coming out in China. We've had a
few
(
2
) posts on these recently.
They're being made by local Bandai affiliate BNTSH under their BN Figure Q branding and they've posted
a page on social media
with a bunch of images.
These will be out in July, and are based on tri. artwork that was used on a number of products. They've been updated to feature elements from Adventure:, with more than a few also having new posts.
​
In addition, they show off a secret 9th figure (which looks like it might be a remold of the Taichi figure based on the silhouette?) Along with that artwork featuring the 8 designs which has a fun look to it.
Next up, some event updates...
​
The museum holding the upcoming Digimon Adventure: exhibition
uploaded high resolution copies
of the front and back of the advertising flier for the event. These are embedded smaller, but clicking them takes you to higher resolution copies in our gallery.
With both the Tamers 20th Anniversary Shop, along with the GraffArt Pop Up Corner open, shots have started to show up on social media from
official sources
(
2
) (
3
) (
4
) and fans going to the shops, so lots of fun to see.
And then a Digimon music update...
​
The Digimon Music Producer tossed out a couple of tweets for those looking for to
the upcoming Digimon Adventure 02 (Kizuna) Best Partner CDs
.
The first was a preview
of the bromide prints that come as bonus items for early pre-orders, featuring the covers to each CD.
The second was one
from a few weeks ago (June 14), showing off the recording booth the day they finished up the last recording for the CDs.
And we finish with a reference book update from earlier in the week.
Tekkamon
Assaultmon
Vermillimon
Kyukimon
Brachiomon
Various related Digimon have also had their entries 'refreshed'.
Translations of Konaka's blog will return sometime in the next few weeks, simply not enough time to do them at the moment.
If you missed prior entries...
Really nice and fun batch of stuff this weekend, with a lot of art and photos!